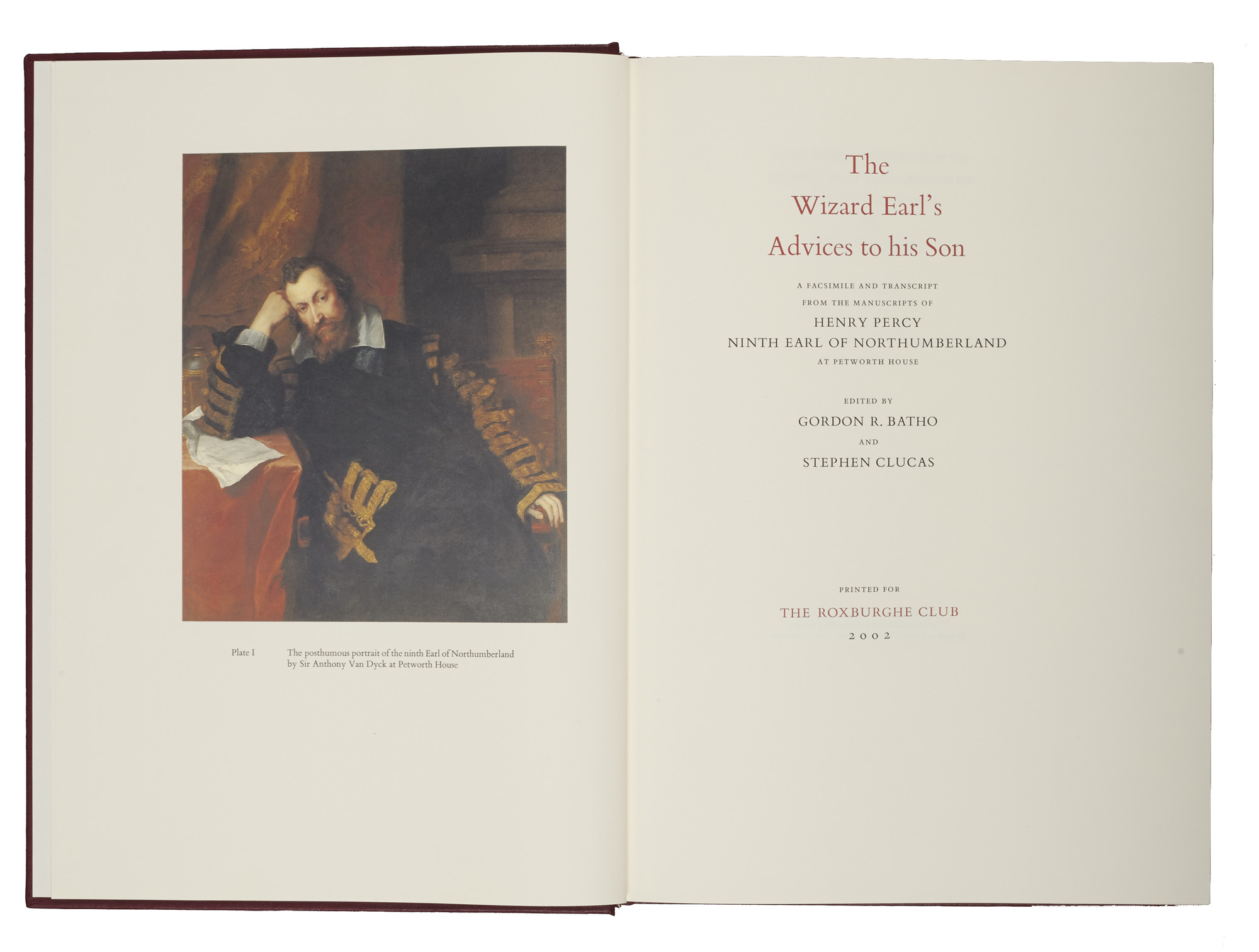 BATHO, Gordon R., and Stephen Clucas, eds.
The Wizard Earl's Advices to his Son. A Facsimile and Transcript from the Manuscript of Henry Percy, 9th Earl of Northumberland, at Petworth House.
The Roxburghe Club, 2002.
£300

Approximately:
US $419
€341
The 'Wizard Earl', Henry, Ninth Earl of Northumberland, spent much of his life under suspicion. He was, first of all, suspected of being a member of the 'School of Night', the butt of Shakespeare's Love's Labours Lost. Secondly, and more gravely, he was suspected of involvement in the Gunpowder Plot and imprisoned in the Tower for almost sixteen years. It was during his incarceration that he compiled advice to his son and heir, Algernon. This work is a full facsimile, with a diplomatic transcript, of the 'Advices to his Son'. The texts are prefaced with an extended introduction by Professor G. R. Batho and Dr Stephen Clucas, who together provide a full and up-to-date account of the Earl's life, the writing of the 'Advices', and his intellectual tastes and development.
You may also be interested in...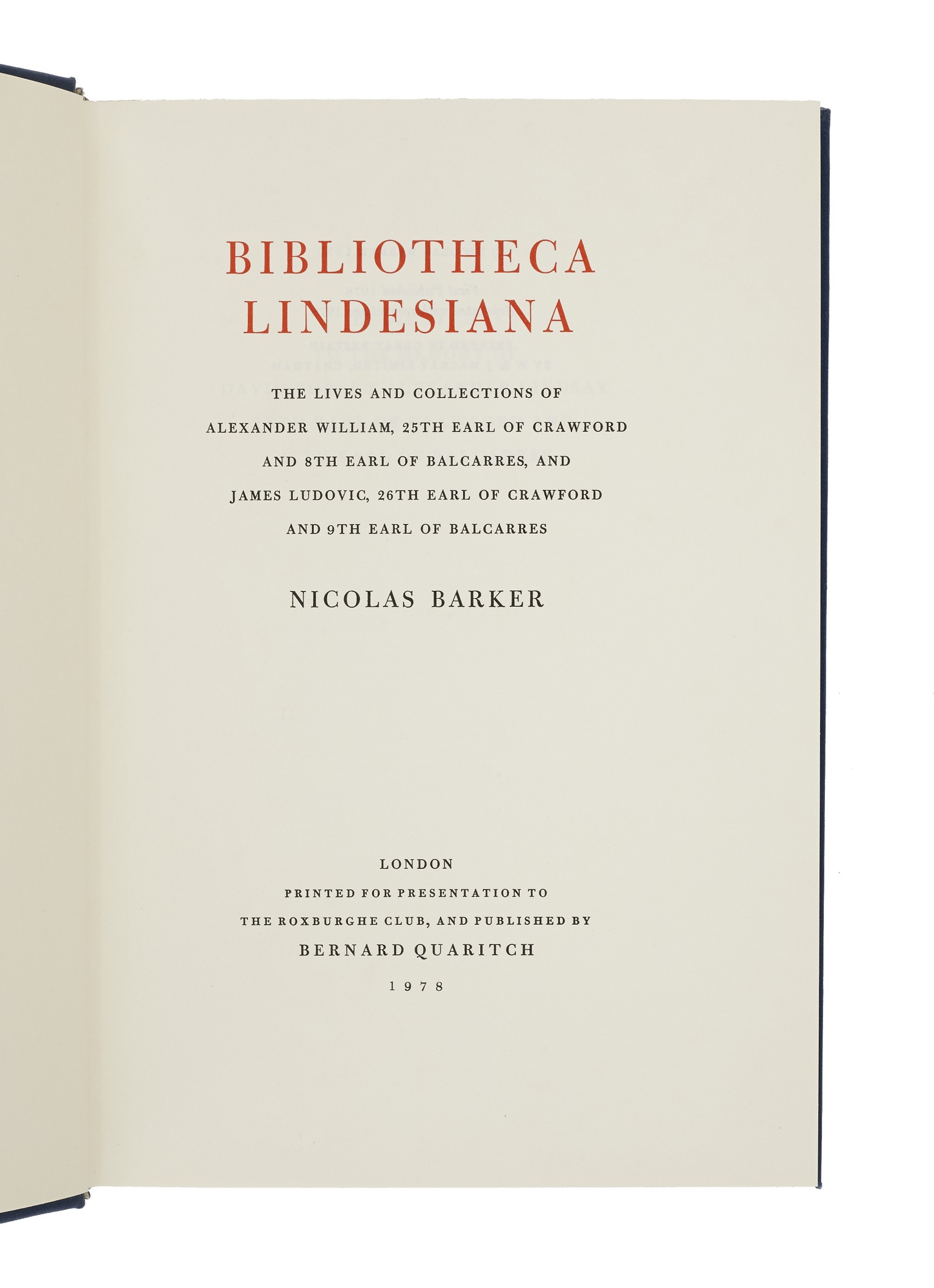 BARKER, Nicolas.
Bibliotheca Lindesiana. The Lives and Collections of Alexander William, 25th Earl of Crawford and 8th Earl of Balcarres, and James Ludovic, 26th Earl of Crawford and 9th Earl of Balcarres.
The Bibliotheca Lindesiana was perhaps the finest private library assembled in the nineteenth century. Nicolas Barker considers the library's purpose and traces the circumstances of its formation in detail, in the process adding considerably to the biographies of the 25th and 26th Earls of Crawford, two highly significant figures in the history of collecting.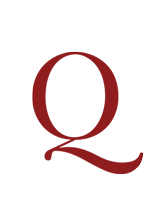 DISCHARGED FROM PARKHURST PRISON HALL, George, Governor of Parkhurst Prison.
Printed certificate of discharge completed in manuscript, signed 'George Hall'.
An intriguing piece of ephemera, discharging the 20-year-old Irishman Dennis O'Brian from Parkhurst Prison. The certificate notes that O'Brian had spent over eight months in confinement and almost five years on public works, that his prison trade was as a gardener, and that his conduct had improved and was generally good.