CHARTERHOUSE SCHOOL
BEARCROFT, Philip.
An historical Account of Thomas Sutton Esq; and of his Foundation in Charter-House …
London: Printed by E. Owen, and sold by F. Gyles … W. Hinchliffe … J. and P. Knapton … J. Stagg … and S. Birt … 1737.
8vo., pp. xvi, 275, [1], with engraved portrait frontispiece, folding view of Charterhouse, and a folding engraving of Sutton's tomb; occasional light foxing, else a very good, crisp copy in contemporary sprinkled calf, rebacked.
£250

Approximately:
US $352
€291
Added to your basket:
An historical Account of Thomas Sutton Esq; and of his Foundation in Charter-House …
First edition. Thomas Sutton (1532-1611) was an Elizabethan civil servant who made an enormous fortune from leases of land rich in coal in Durham. In 1611 he bought Howard House for £13,000 from the Earl of Suffolk; the building acquired its more familiar name, 'Charterhouse', after the order of monks who inhabited the original institution, a Carthusian monastery. Sutton quickly set about establishing a free school for forty boys and a hospital for poverty-stricken gentlemen. By the time of his death, he had organised a Master and a group of governors for the foundation, to which he bequeathed the majority of his fortune. Charterhouse finally opened its doors in 1614. The school moved to its present site in Godalming in 1872.

The annual founder's day ceremonies at Charterhouse included a 'Latin Oration in the Hall by one of the Scholars, in Praise of this our most munificent Benefactor'. Here a former pupil has written, 'Spoken by me Bernard Port in the year of our Lord 1793' (p. 161).
You may also be interested in...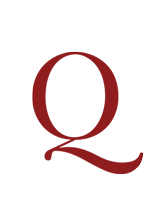 KOCH, Mansuetus.
Philosophia transnaturalis, sive metaphysica, centum assertionibus comprehensa, et publicae disputationi in celeberrimo & antiquissimo collegio Can. Reg. S. Augustini Congredat. Lateran. Ad Beatiff. Virg. Mariam in Rottenbuech. Praeside R.P. Mansueto Koch ... Proposita F. Primo Schlechten; F. Petro Abertshauser; F. Paulo Steyrer, F. Augustino Sartorio ...
Only edition (complete despite the pagination) of this dissertation defended at the Augustinian college in Rottenbuch, attempting to provide a survey of metaphysics in one hundred paragraphs. The work explains, among other matters, the scope and purpose of metaphysics, the basis of Aristotelian metaphysics, the divine attributes, the difference between possible and actual entities, the nature of causation, the rational soul, and the properties and philosophical usefulness of angels; as might be expected, the approach is thoroughly scholastic.
OCLC records copies at Tübingen, Stuttgart, and Augsburg only.
'MY FATHER OSBORNE' (SAMUEL PEPYS) OSBORNE, Francis.
A sammelband of five works by Osborne.
An attractive sammelband containing the chief works of Francis Osborne (1593–1659), whom Pepys fondly called 'my father Osborne'. After a career spent in various minor offices, Osborne's final years in Oxford were extraordinarily productive. His output of historical, political, and moral works from this period, influenced by the thinking of his friend Thomas Hobbes, were widely read during the Restoration and first part of the eighteenth century, making their author something of a celebrity. Advice to a Son, here in the enlarged 1658 edition, was written for Osborne's son John and first appeared anonymously in 1655. With sections on 'studies', 'love and marriage', 'travell', 'government', and 'religion', it was an immediate hit, being popular with a wide readership, including Oxford scholars. Calls to have it publicly burned for instilling atheism into young gentlemen only boosted sales. Osborne's other chief work, Historical memoires on the reigns of Queen Elizabeth, and King James is also here, in the first edition of 1658, with the portraits of both monarchs found only in some copies. Here too is the first edition of Osborne's Politicall reflections upon the government of the Turks, discussing, inter alia, Islam, Turkish politics and military matters, and with interesting asides on Machiavelli and Luther.