CHARTERHOUSE SCHOOL
BEARCROFT, Philip.
An historical Account of Thomas Sutton Esq; and of his Foundation in Charter-House …
London: Printed by E. Owen, and sold by F. Gyles … W. Hinchliffe … J. and P. Knapton … J. Stagg … and S. Birt … 1737.
8vo., pp. xvi, 275, [1], with engraved portrait frontispiece, folding view of Charterhouse, and a folding engraving of Sutton's tomb; occasional light foxing, else a very good, crisp copy in contemporary sprinkled calf, rebacked.
£250

Approximately:
US $328
€279
First edition. Thomas Sutton (1532-1611) was an Elizabethan civil servant who made an enormous fortune from leases of land rich in coal in Durham. In 1611 he bought Howard House for £13,000 from the Earl of Suffolk; the building acquired its more familiar name, 'Charterhouse', after the order of monks who inhabited the original institution, a Carthusian monastery. Sutton quickly set about establishing a free school for forty boys and a hospital for poverty-stricken gentlemen. By the time of his death, he had organised a Master and a group of governors for the foundation, to which he bequeathed the majority of his fortune. Charterhouse finally opened its doors in 1614. The school moved to its present site in Godalming in 1872.

The annual founder's day ceremonies at Charterhouse included a 'Latin Oration in the Hall by one of the Scholars, in Praise of this our most munificent Benefactor'. Here a former pupil has written, 'Spoken by me Bernard Port in the year of our Lord 1793' (p. 161).
You may also be interested in...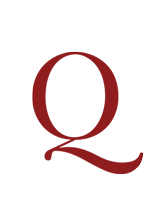 BARDUZZI, Bernardino.
A Letter in Praise of Verona [1489]. In the original Latin Text with an English Translation by Betty Radice.
First edition, No. 34 of 150 copies: an elegant facsimile reprint of one of Verona's rarest incunables. Barduzzi's eulogistic letter to Giovanni Nesi was first printed in 1489 by Paulus Fridenperger. The Latin text is followed here by an English translation and a biographical postscript by Giovanni Mardersteig, head of the Officina Bodoni. The colour ornaments are reproduced from those of Felice Feliciano, one of the most important calligraphers of his day, taken from his manuscripts of the 1460s. Mardersteig and Schmoller 190.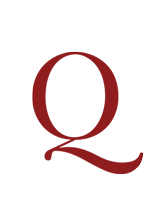 BROWNE, Sir Thomas.
Pseudodoxia Epidemica: or, Enquiries into very many received Tenents, and commonly presumed Truths ... The second Edition, corrected and much enlarged by the Author. Together with some marginall Observations, and a table alphabeticall at the End ...
Second edition revised. 'The publisher's claim ... "corrected and much enlarged by the Author" was fully justified. New chapters and paragraphs were freely inserted and some excisions were made. Many technical terms and quotations in the original languages were dropped, rhetorical questions were altered to positive statements, and small improvements were made throughout. Of the [new] marginal annotations some were by the author, but others, printed in smaller type, were by an admirer of the work, who was also responsible for the Alphabetical Table. This is made plain in the Advertisement signed N.N. on B1b. Wilkin suggested that this admirer may have been the Rev. Mr. Whitefoot of Norwich, who was a close friend of the author and used the same initials in a manuscript discourse preserved in the British Museum' (Keynes).