BEAUMONT, Joseph.
Psyche: or Loves Mysterie in XX. Canto's: displaying the Intercourse between Christ and the Soule …
London, Printed by John Dawson for George Boddington … 1648.
Small folio, pp. [6], 399, [1], wanting the preliminary blank, small hole to M4 affecting three letters, a few marginal repairs without loss; a very good copy in full red morocco, gilt, by Zaehnsdorf, joints slightly rubbed.
£1250

Approximately:
US $1702
€1404
Added to your basket:
Psyche: or Loves Mysterie in XX. Canto's: displaying the Intercourse between Christ and the Soule …
First edition. Beaumont was one of the royalist fellows ejected from Cambridge in 1644, and he devoted his enforced retirement to the composition of this poem, a 'religious epic' representing 'a Soule led by divine Grace, and her Guardian Angel ... through the difficult Temptations and Assaults of Lust, of Pride, of Heresie, of Persecution, and of Spiritual Dereliction ... to heavenly Felicitie.' The result, some 30,000 lines in six-line stanzas, is by far the longest work of the 'English Spenserians' of the seventeenth century (Drayton, Wither, Henry More, Giles and Phineas Fletcher), although Beaumont's stylistic affinities lie more with Donne and with his fellow student at Peterhouse, Richard Crashaw.

When a second edition was published in 1702 'much enlarged in every canto by the late Reverend Author', the first edition was described as 'very scarce and very dear', which is difficult to believe.

Wing B 1625; Hayward 96.
You may also be interested in...
A PROCLAMATION FOR STARVATION 'VERAX, Ebenezer' (pseud.).
A wonderful Sermon, or, truth undisguised. To be preached on the fast-day … With suitable hymns, a proclamation, and petition to His Majesty. [Price six pence].
Second issue, possibly preceded by an undated issue priced three pence, of this pseudonymous, rabidly republican pamphlet in the form of a 'proclamation' by the King of Hog Island for a 'general starvation'. This is followed by a sermon calling for war with France, accompanied by suitably apocalyptic biblical verses. Printed by the radical printer Daniel Isaac Eaton, under his radical imprint, 'Printer to the Supreme Majesty of the People'.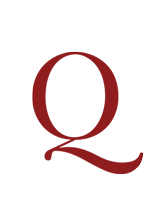 MARVELL, Andrew, John DRYDEN, et al.
A collection of poems on affairs of state; viz. Advice to a painter. Hodge's vision. Britain and Raleigh. Statue at Stocks – M --. Young statesman. To the K---. Nostradamus prophecy. Sir Edmundbury Godfrey's ghost. On the King's Voyage to Chattam. Poems on Oliver, by Mr Dryden, Mr Sprat, and Mr Walker. By A--- M—l Esq; and other eminent wits. Most whereof never before printed.
First edition of this much-reprinted collection of satirical poems by, among others, Andrew Marvell. Most of the poems, mocking the corruption and venality of the Stuart court, had circulated in manuscript form for decades, but it was only after the Revolution of 1688 that it was thought safe to print them, even though some of the authors had been dead for a number of years. Marvell's poems here include the 'Dialogue between two horses' and the 'Instructions to a painter'; included also is Dryden's 'Heroick Stanzas' on the death of Cromwell, now reassessed in the light of the Stuart reign.

This volume contains three parts; several more were added over the next fifteen years.

ETSC R202112, R10478, and 22081; Wing C5167A; Pforzheimer 670.