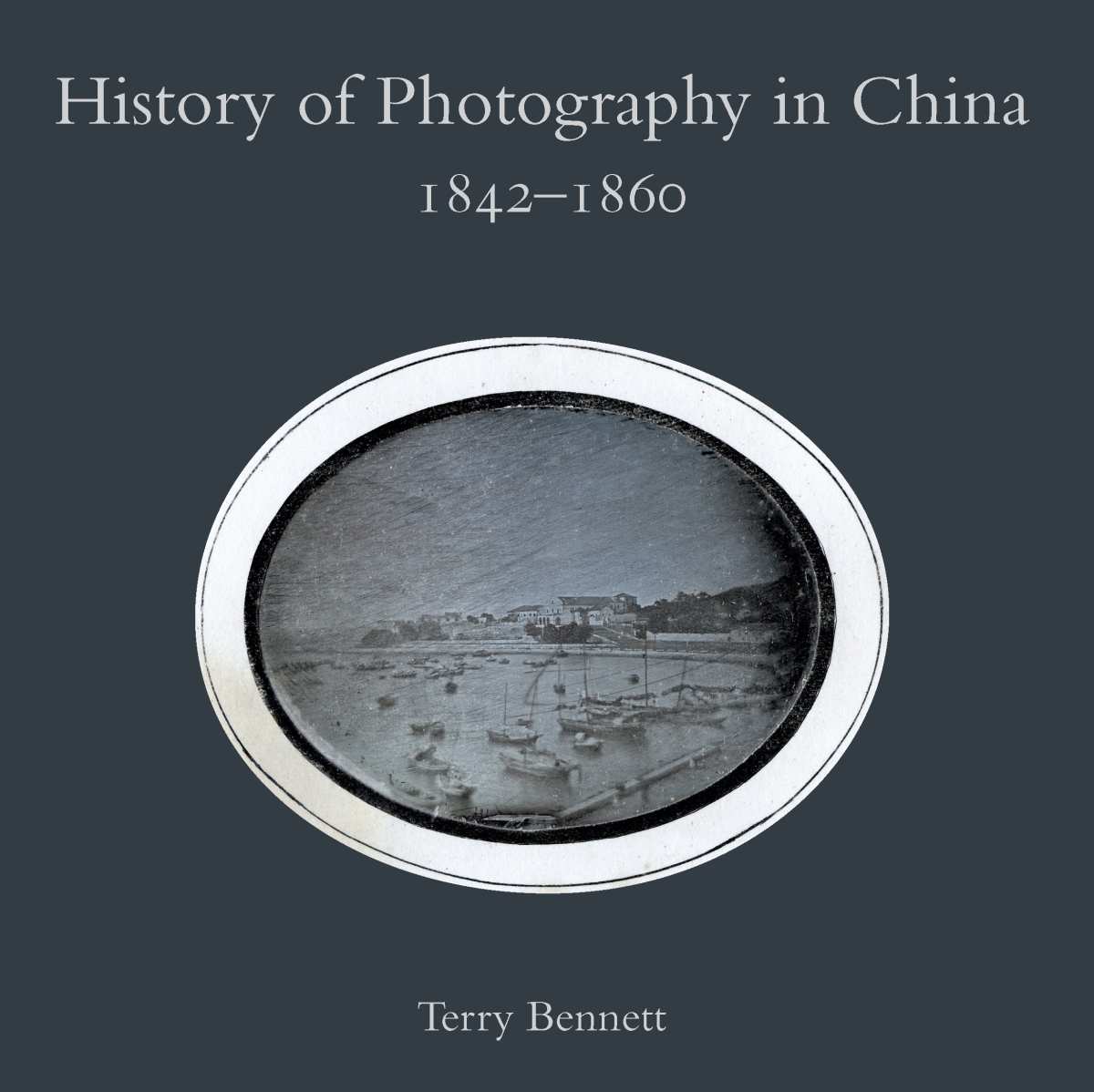 BENNETT, Terry.
History of Photography in China 1842-1860.
[London], Bernard Quaritch Ltd, 2009.
Small 4to., (248 x 238mm), pp. xiv, 242, with over 150 illustrations; cloth-bound with pictorial dust-jacket.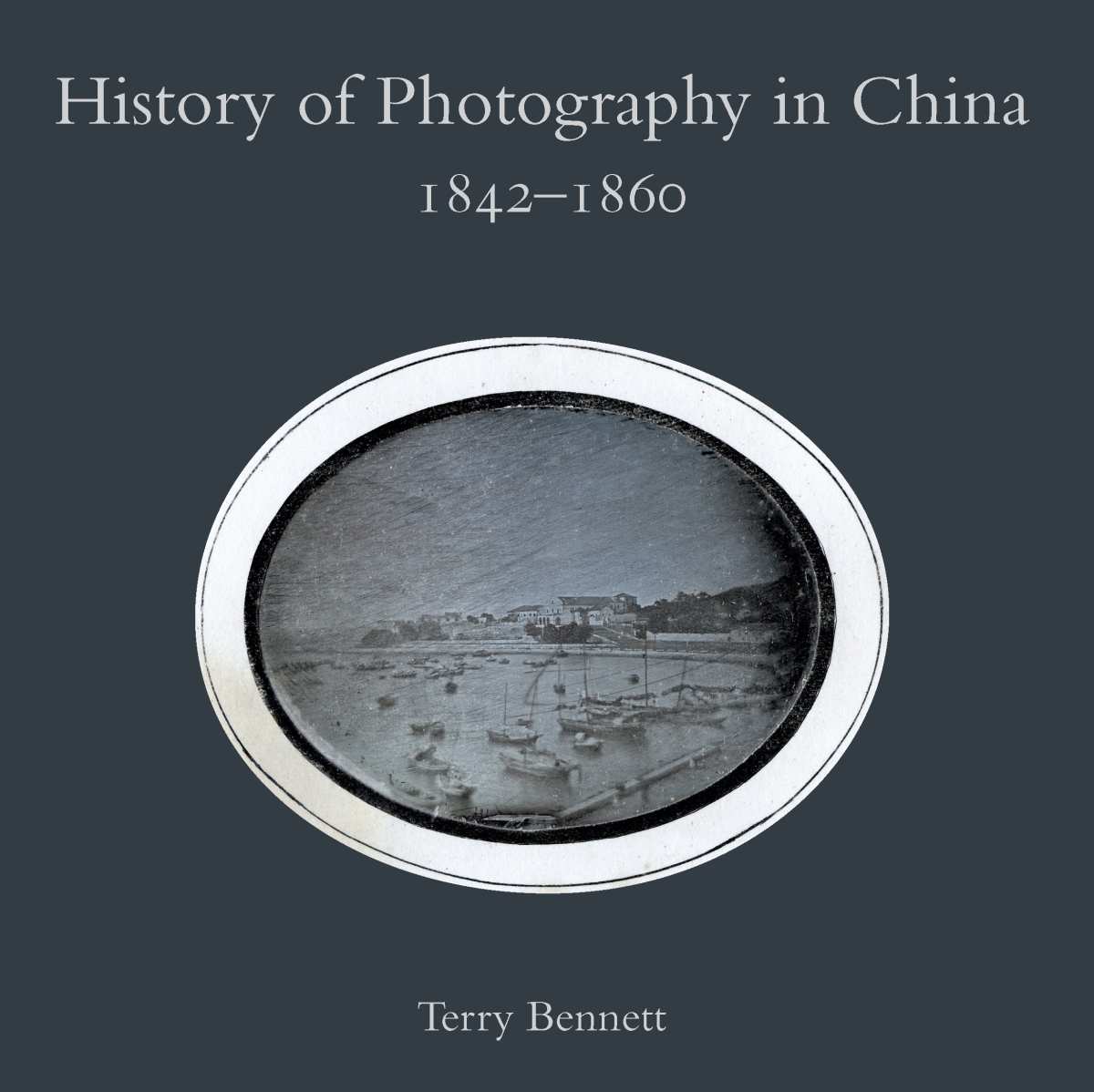 Added to your basket:
History of Photography in China 1842-1860.
The first comprehensive history of the earliest years of photography in China, combining previously unpublished research with over 150 photographs, many of which are attributed and published here for the first time.

The images are drawn from institutional and private collections from all over the world, and the text includes extensive documentary notes, valuable listings of early stereoviews and biographies of more than forty photographers working in China up to 1860. It also introduces important new detail on the life of Felix Beato.

ISBN: 978-0-9563012-0-8.

View the index to this three-part series here: https://goo.gl/fNX2kz. The 2nd volume (Western Photographers in China 1861–1879) is introduced here: https://goo.gl/1vdmDS and the 3rd volume (Chinese Photographers 1844–1879) here: https://goo.gl/xdgc36.
You may also be interested in...
JACOBSON, Ken, and Jenny JACOBSON.
Carrying Off the Palaces: John Ruskin's Lost Daguerreotypes.
The inspiration for this book was a remarkable discovery made by the authors at a small country auction in 2006. One lightly regarded lot was a distressed mahogany box crammed with long-lost early photographs. These daguerreotypes were later confirmed as once belonging to John Ruskin, the great 19th-century art critic, writer, artist and social reformer. Moreover, the many scenes of Italy, France and Switzerland included the largest collection of daguerreotypes of Venice in the world and probably the earliest surviving photographs of the Alps.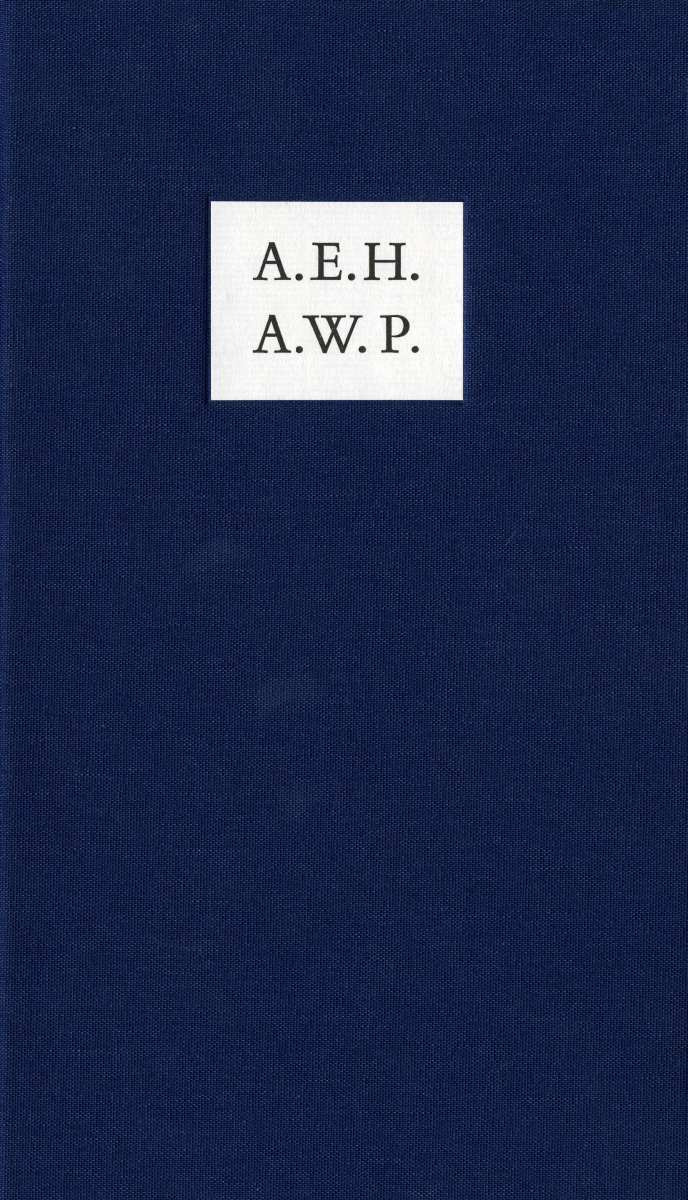 [HOUSMAN, A. E., and A. W. POLLARD.]
A.E.H. A.W.P.: a Classical Friendship.
Printing in full for the first time five letters from the poet and classical scholar A. E. Housman to A. W. Pollard, Keeper of Printed Books at the British Museum, this explores a friendship that was both intimate and formal. The story told by the book's editor, H. R. Woudhuysen, begins with the exuberance of brilliant undergraduates at Oxford. Yet Housman's mysterious failure to gain even a pass degree condemned him to a decade's drudgery before he could take up academic life once more. In the meantime he contributed translations to Pollard's Odes from the Greek Dramatists, and Pollard crucially suggested the title for his book of poems, A Shropshire Lad. Bibliographical exchanges follow, before Housman's final short letter movingly harks back to Oxford days and reveals at last a lifelong emotional commitment. The edition is limited to 350 numbered copies, letterpress printed, with a tipped-in facsimile of Housman's last letter to Pollard.