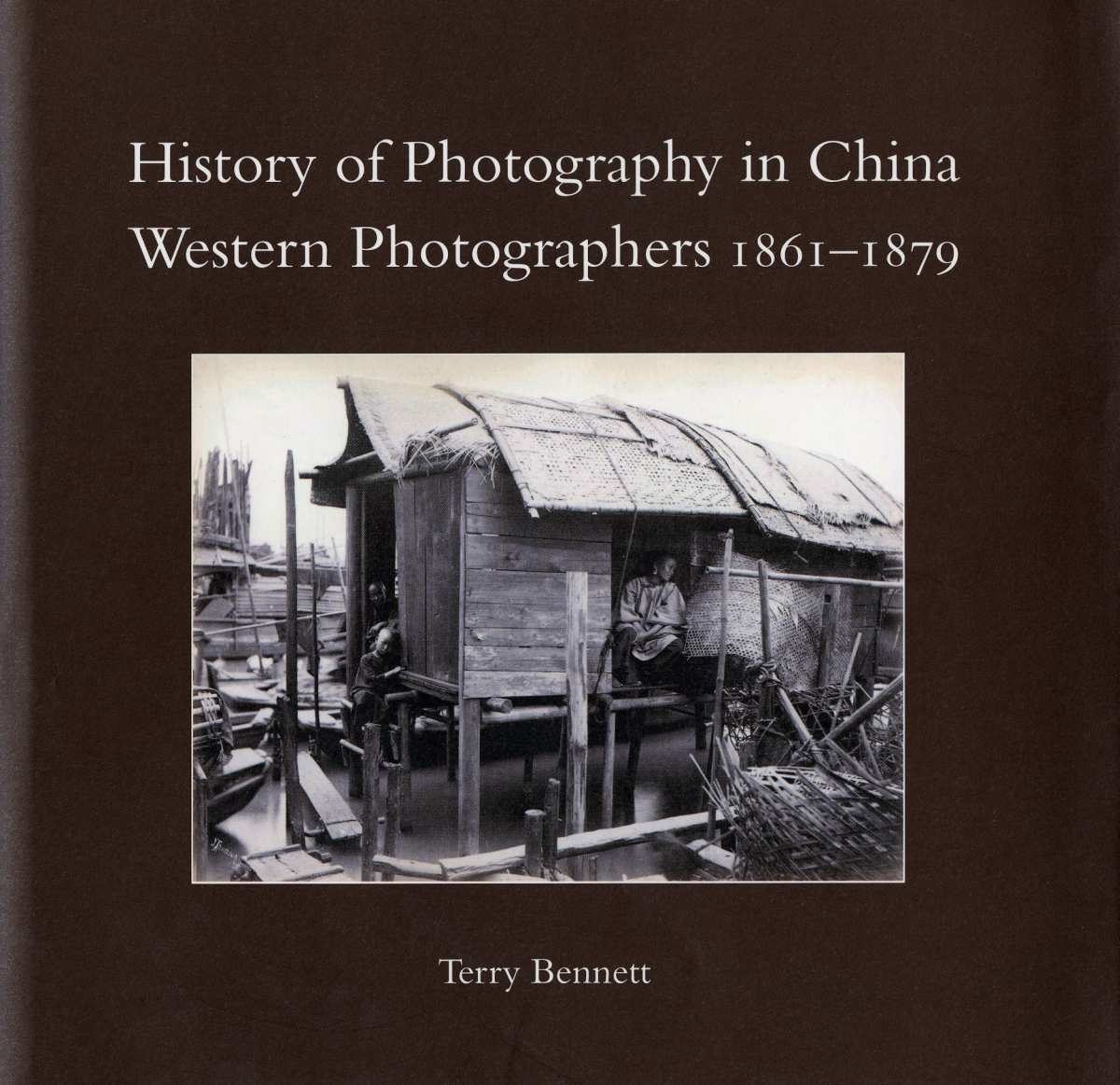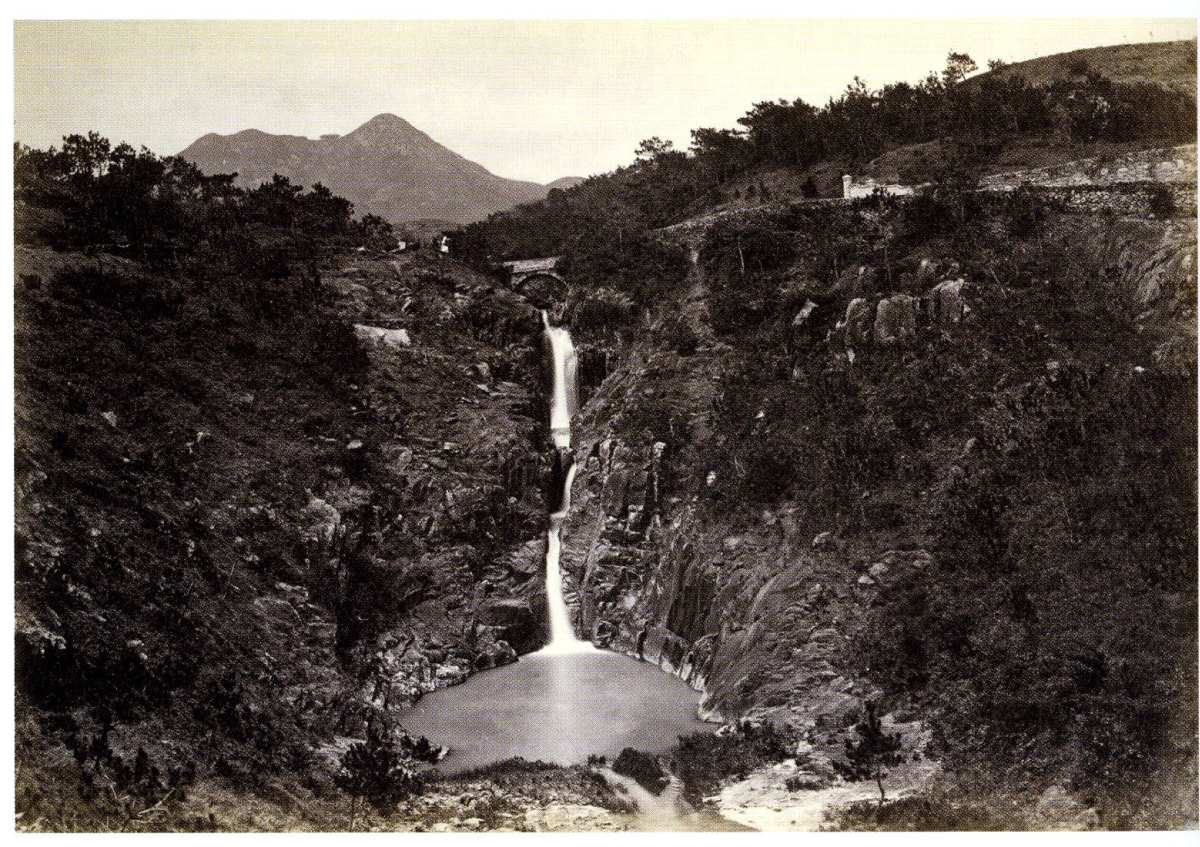 BENNETT, Terry.
History of Photography in China: Western Photographers 1861-1879.
London, Quaritch, 2010.
Small 4to., (230 x 238 mm), pp. xii, 420, over 400 illustrations; cloth-bound with pictorial dust jacket.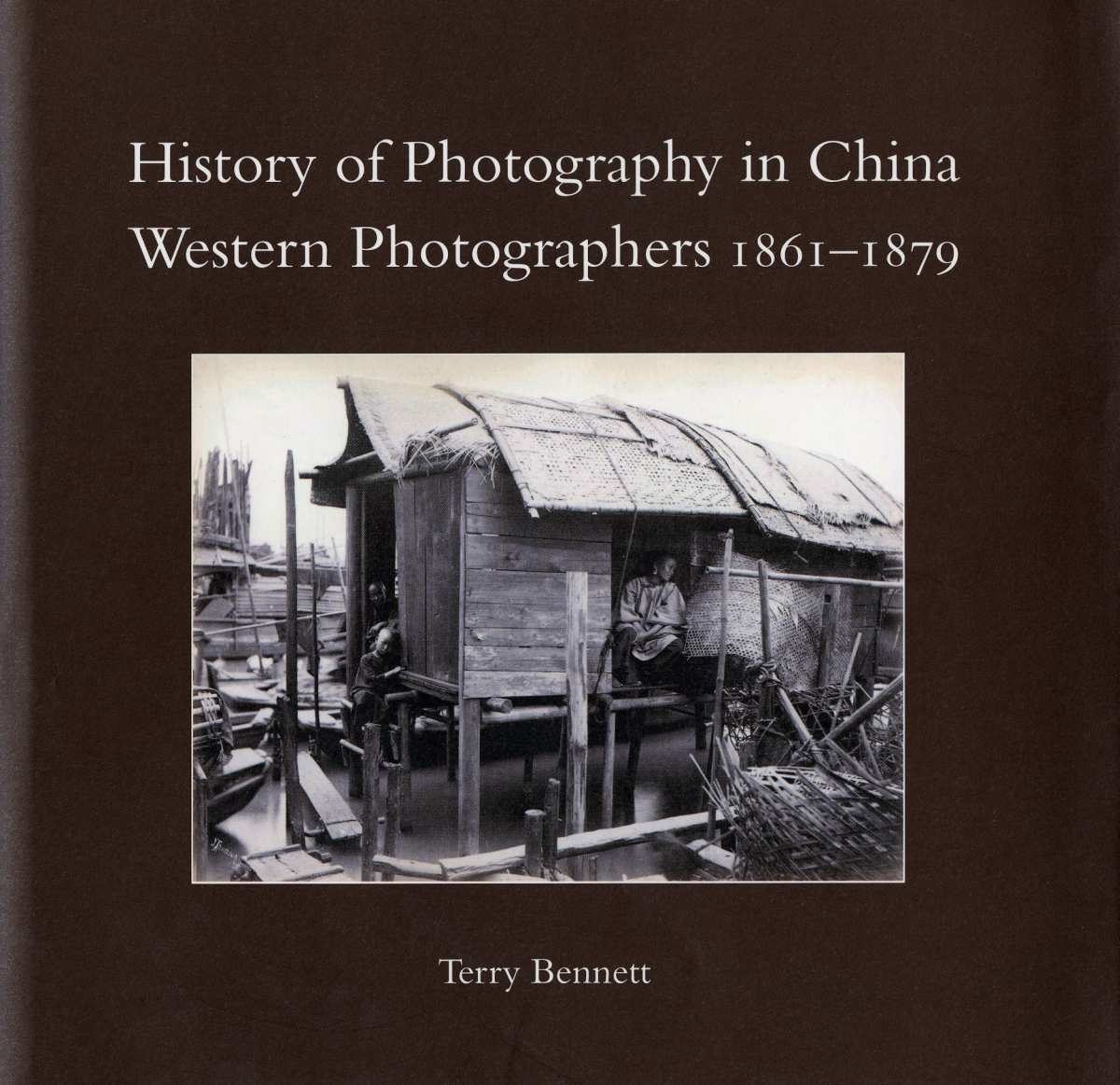 Added to your basket:
History of Photography in China: Western Photographers 1861-1879.
The second volume in our series on the history of photography in China, this is the most extensive general survey of Western photographers working in China in the 1860s and 1870s. Over eighty different photographers are discussed – from well-known professionals to little-known amateurs – with previously unpublished biographical information. The book also includes documentary appendices of the photographers' published works, a bibliography, chronologies and a biographical index.

ISBN: 978-0-9563012-1-5.

View the index to this three-part series here. The 1st volume (History of Photography in China 1842-1860) is introduced here and the 3rd volume (Chinese Photographers 1844–1879) here.
You may also be interested in...
A BRIGHT COPY OF GRIFFIS' ACCOUNT OF KOREA IN THE ORIGINAL CLOTH GRIFFIS, William Elliot.
Corea the Hermit Nation.
First British edition. The American orientalist, minister and writer Griffis (1843-1928) was educated at Rutgers University and travelled to Japan in 1870, in the early years of the Meiji period, when Japan was beginning to engage with the West. After four years teaching in Japan, Griffis returned to the United States and studied at New Brunswick Theological Seminary in order to become a minister. He then embarked on a fifty-year career of lecturing, writing and teaching, becoming one of the greatest American experts on Japan, the author of many books on the country and its culture and history, and the leading interpreter of America to Japan. From his earliest days in Japan, while living at Fukui in 1871, Griffis had come into contact with Koreans and Korean culture, and, whilst usually a strong supporter of Japan, he was an advocate of Korea's policies and positions in its political disputes with Japan.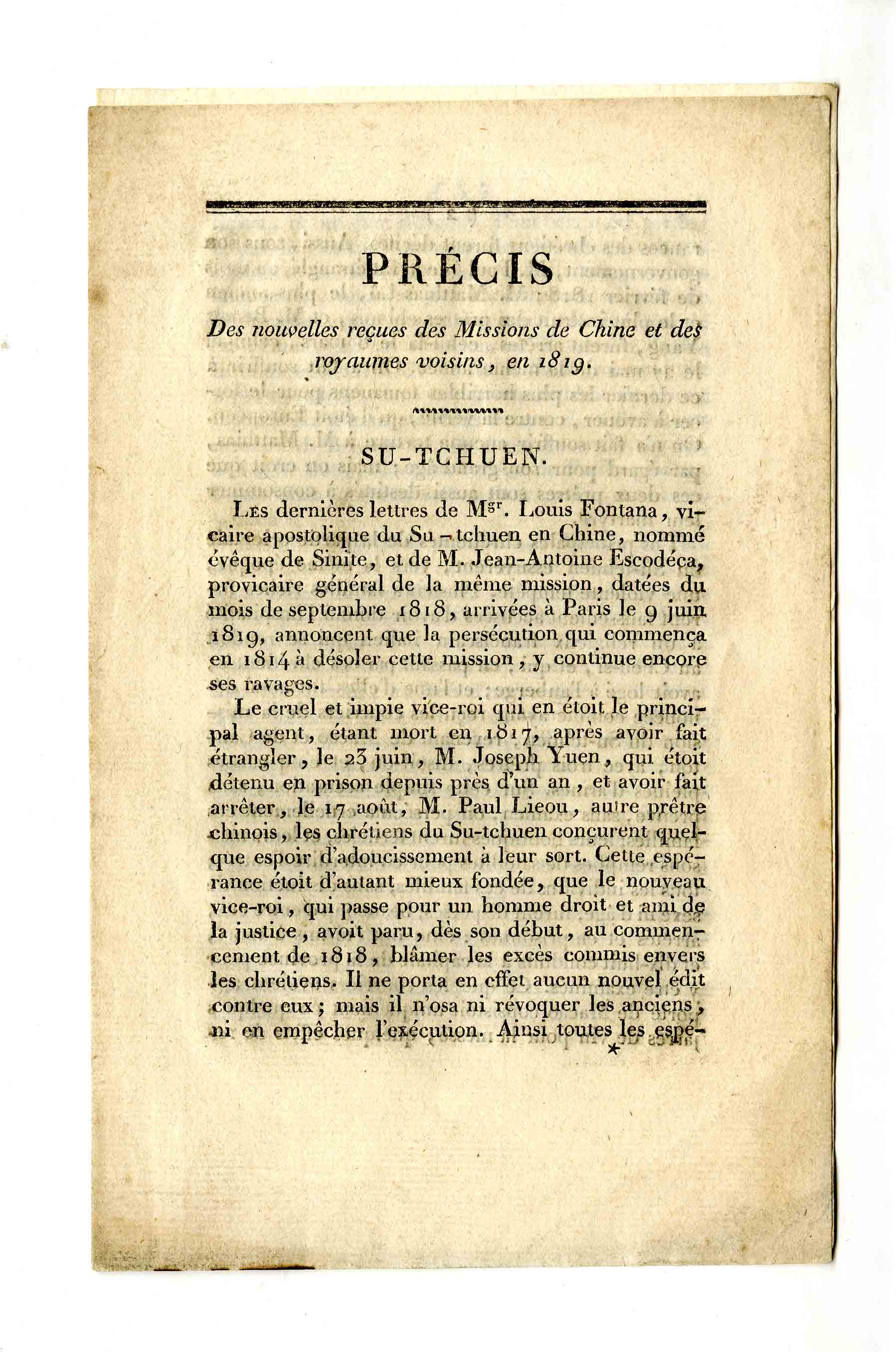 ON FRENCH MISSIONS IN CHINA - UNRECORDED [CHINA.]
Précis des nouvelles reçues des missions de Chine et des royaumes voisins, en 1819.
An extremely rare summary of the state of French Christian missions in Su-Tchuen (China), Tong-King (Vietnam), Cochinchine (Vietnam), Siam (Thailand), and Pondichery (India) in 1819.