BENNETT, Terry.
History of Photography in China.
London, Quaritch, 2009-2013.
3 vols, small 4to, pp. I: xiv, 242, II: xii, 420, III: x, 386, with c. 1000 illustrations between the three volumes; cloth-bound with pictorial dust-jackets.
Added to your basket:
History of Photography in China.
First editions of the three-volume set of Bennett's comprehensive History of Photography in China, together providing a study and survey of the development of Chinese photography from 1842 to 1879 both by Chinese and by Western photographers. The work examines photographs and photographers from around the country, and publishes many images for the first time, accompanied by extensive research and a series of useful appendices.

The set comprises:

BENNETT, Terry. History of Photography in China, 1842-1860. London, Quaritch, 2009.

The first comprehensive history of the earliest years of photography in China, combining previously unpublished research with over 150 photographs, many of which are attributed and published here for the first time. The images are drawn from institutional and private collections from all over the world, and the text includes extensive documentary notes, valuable listings of early stereoviews, and biographies of more than forty photographers working in China up to 1860. It also introduces important new detail on the life of Felix Beato.

ISBN: 978-0-9563012-0-8.


BENNETT, Terry. History of Photography in China: Western Photographers, 1861-1879. London, Quaritch, 2010.

The second volume in the History of Photography in China provides the most extensive general survey of Western photographers working in China in the 1860s and 1870s. Over eighty different photographers are discussed – from well-known professionals to little-known amateurs – with previously unpublished biographical information. The book also includes documentary appendices of the photographers' published works, a bibliography, chronologies, and a biographical index.

ISBN: 978-0-9563012-1-5.


BENNETT, Terry. History of Photography in China: Chinese Photographers, 1844-1879. London, Quaritch, 2013.

This third volume provides the first extensive survey of early Chinese photographers in any language. It is profusely illustrated with more than four hundred photographs, many of which are published here for the first time, including a fine selection of Foochow landscapes from the sutios of Lai Fong, China's leading photographer during this period, and Tung Hing. Early chapters introduce the historical milieu from which the earliest Chinese photographers emerged and illuminate the beginnings of photography in China and contemporary Chinese reactions to its introduction.

Early Chinese commercial photography – both portrait and landscape – are also discussed with reference to similar genres in a more international context. Individual chapters are devoted to Chinese photographers in Peking, Hong Kong, Canton, Shanghai, Foochow, Amoy, Hankow, Tientsin, and other ports, Macau and Formosa. These are followed by a series of appendices: writings on photography in China by John Thomson and Isaac Taylor Headland, and an invaluable guide to the identification of photographs from the Afong Studio. It concludes with an extensive bibliography, general and regional chronologies, and a biographical index.

ISBN: 978-0-9563012-4-6.
You may also be interested in...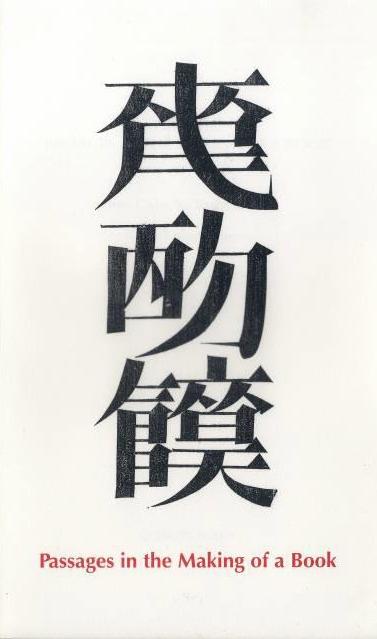 CAYLEY, John, XU BING and others (Katherine SPEARS, ed.).
Tianshu: Passages in the Making of a Book.
This is the most comprehensive study on Tianshu to date, focusing on both the bibliographic and technical details of the work. The text contains new essays by Xu Bing (published both in Mandarin and in translation), John Cayley (Brown University), Professor Lydia Liu (Columbia University) and Professor Haun Saussy (Yale University). It also includes an essay from 1994 on Xu Bing's 'nonsense writing' by Professor Wu Hung (University of Chicago), a detailed bibliographic description of the Tianshu and a thorough exhibition history.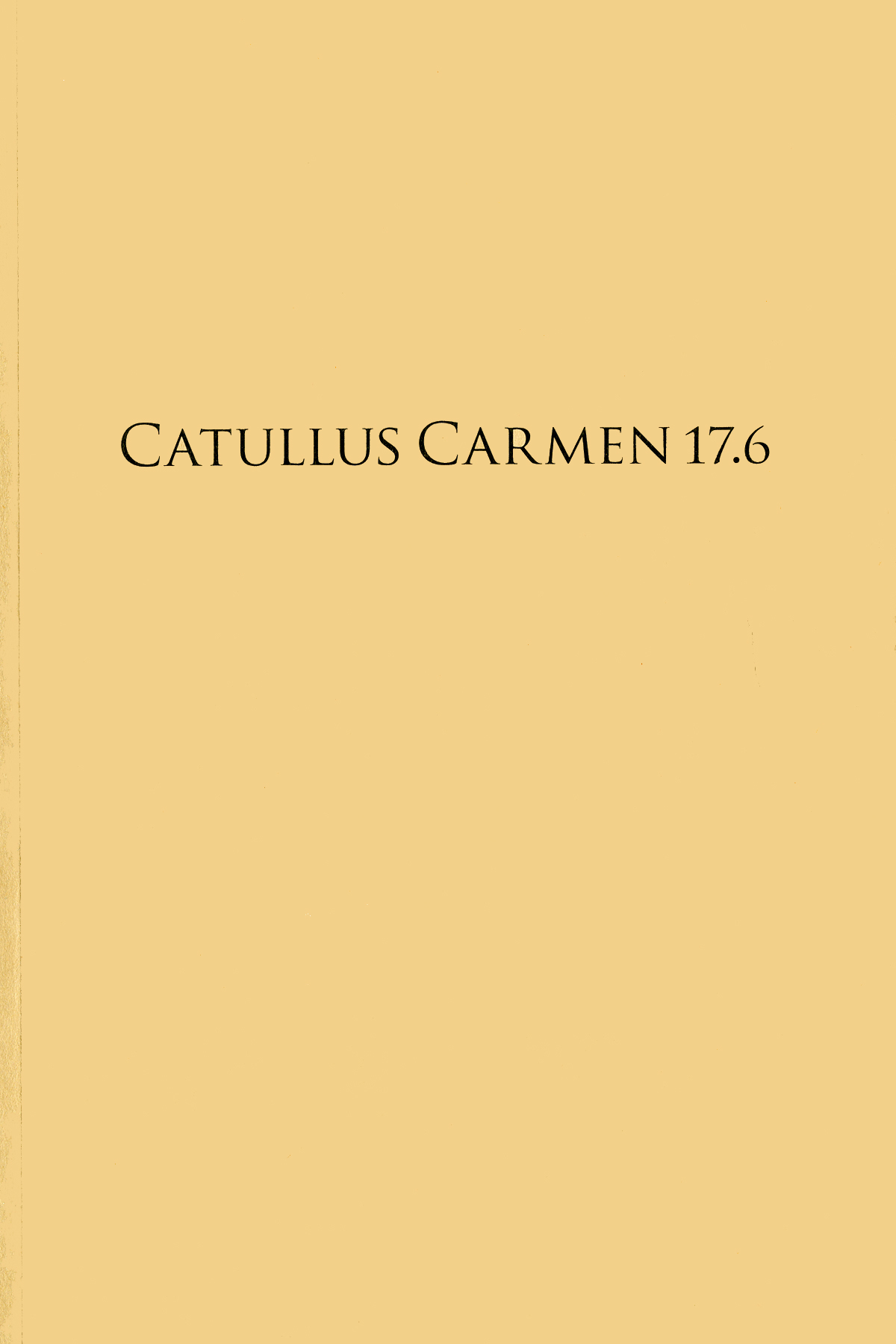 FREEMAN, Arthur.
Catullus Carmen 17.6 and Other Mysteries. A Study in Editorial Conflict, Eccentricity, Forgery, and Restitution. With a checklist of significant printed editions of Catullus in Latin, 1472-2005.
This partly historical, partly philological essay offers a general account of the early preservation, post-medieval recovery, and Renaissance evolution of the text of Catullus, with specific reference to one speculative reading in Carmen 17 ('De Colonia'), and certain humanist twists and forgeries that accompanied its long editorial history.
Accompanying the narrative is a substantial bibliographical appendix that provides a checklist of significant editions of Catullus in Latin from 1475 to the present day, with brief notes of relevance and location.
Arthur Freeman is a rare book dealer and writer living in London. In 2014 Quaritch published his Bibliotheca Fictiva: a Collection of Books and Manuscripts Relating to Literary Forgery 400 BC – AD 2000. Catullus Carmen 17.6 is the second footnote to that book, following Julia Alpinula (2015).