NUMISMATIC IN THE EARLY 1800S
BENTHAM, William, barrister and numismatist.
Autograph letter to the bookseller Lackington.
Upper Gower Street [London], 25 August 1819.
8vo, pp. 1 + 1 blank, slightly trimmed at upper right-hand corner, light foxing, creases where folded.
£100

Approximately:
US $129
€110
Added to your basket:
Autograph letter to the bookseller Lackington.
Writing in the third person, Bentham requests that he be sent the 'Supplemt of Mr Ruding's Coins intended for the purchasers of the quarto edn'. Rogers Ruding (1751-1820) published his Annals of the Coinage, a chronological account of English coinage, in four quarto volumes in 1817. It sold out quickly and was republished in 1819.

William Bentham, barrister, lived at 98 Upper Gower Street, between 1789 and 1836. He was probably a descendant of Bishop Thomas Bentham (1513/14-1579) and therefore a cousin of the philosopher Jeremy Bentham. The following note appeared in the Proceedings of the Royal Numismatic Society upon his death in 1836: 'In Mr Bentham, numismatic science has lost an ardent promoter and extensive collector, as the catalogue of his collection, now in the Society's library, evinces.'
You may also be interested in...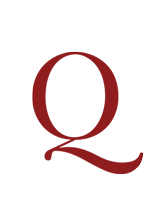 CAMPOMANES, Pedro Rodriguez (Antonio Conca y Alcaraz, translator).
Trattato della regalia d'ammortizzazione, nel quale si dimostra, seguendo la serie delle diverse età fin dal nascimento della Chiesa, in tutti i secoli, e paesi Cattolici l'uso costante dell'autorità civile nell'impedire le illimitate alienazioni di beni stabili a Chiese, comunità, e alte manimorte, con una notizia delle leggi fondamentali della monarchia Spagnuola sopra questo punto ... Parte prima [-seconda]
First Italian translation of this influential treatise on the property rights of the Church and the state in Spain by the Spanish philosopher, economist, and historian Pedro Rodríguez de Campomanes (1723-1803).
EUROPE'S FIRST MAJOR STOCK MARKET BOOM AND COLLAPSE [LAW, John].
Extrait du registre de la Compe. des Indes aujourduy 22 feurier 1720 [and copies of other items relating to Law's Mississippi System].
A contemporary manuscript by an anonymous copyist reproducing some of the key documents surrounding John Law's Mississippi system and the Visa instituted following its collapse. In just four years, Law completely transformed the French monetary system to a paper money/bank credit system and substituted shares in the Compagnie des Indes (the Mississippi Company) for the national debt. Having won great personal wealth and risen to the position of France's finance minister, Law was forced to leave France in December 1720 following the collapse of his system.