NUMISMATIC IN THE EARLY 1800S
BENTHAM, William, barrister and numismatist.
Autograph letter to the bookseller Lackington.
Upper Gower Street [London], 25 August 1819.
8vo, pp. 1 + 1 blank, slightly trimmed at upper right-hand corner, light foxing, creases where folded.
£100

Approximately:
US $129
€119
Added to your basket:
Autograph letter to the bookseller Lackington.
Writing in the third person, Bentham requests that he be sent the 'Supplemt of Mr Ruding's Coins intended for the purchasers of the quarto edn'. Rogers Ruding (1751-1820) published his Annals of the Coinage, a chronological account of English coinage, in four quarto volumes in 1817. It sold out quickly and was republished in 1819.

William Bentham, barrister, lived at 98 Upper Gower Street, between 1789 and 1836. He was probably a descendant of Bishop Thomas Bentham (1513/14-1579) and therefore a cousin of the philosopher Jeremy Bentham. The following note appeared in the Proceedings of the Royal Numismatic Society upon his death in 1836: 'In Mr Bentham, numismatic science has lost an ardent promoter and extensive collector, as the catalogue of his collection, now in the Society's library, evinces.'
You may also be interested in...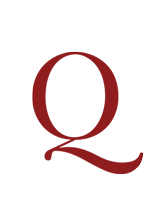 [SCHUMPETER et al.]
MAYER, Hans, Frank A. FETTER and Richard REISCH, editors. Die Wirtschaftstheorie der Gegenwart...
First edition. An extraordinary international survey of contemporary economic theory, consisting entirely of original contributions prepared for this project by most of the outstanding theorists of the day. Included among the 81 contributors are: James Bonar, Edwin Cannan, John Bates Clark, John R. Commons, Luigi Einaudi, Frank Albert Fetter, Irving Fisher, T.E. Gregory, E.W. Kemmerer, Henry Higgs, Frank Knight, Erik Lindahl, Ludwig von Mises, A.C. Pigou, Joseph Schumpeter, E.R.A. Seligman, Jacob Viner, and Knut Wicksell (on interest theory, his final work, not listed in The New Palgrave).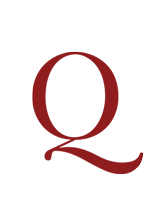 RENTSCH, Carl, Edler von Ehrenthal.
Die Staatswirtschaft nach Naturgesetzen.
First edition. Rentsch's political economy offers an in-depth analysis of concepts such as income and expenditure, value and cost, market value, and competition; particular attention is paid to coin, notes, circulation, public and private credit, and exchange.