NUMISMATIC IN THE EARLY 1800S
BENTHAM, William, barrister and numismatist.
Autograph letter to the bookseller Lackington.
Upper Gower Street [London], 25 August 1819.
8vo, pp. 1 + 1 blank, slightly trimmed at upper right-hand corner, light foxing, creases where folded.
£100

Approximately:
US $130
€110
Added to your basket:
Autograph letter to the bookseller Lackington.
Writing in the third person, Bentham requests that he be sent the 'Supplemt of Mr Ruding's Coins intended for the purchasers of the quarto edn'. Rogers Ruding (1751-1820) published his Annals of the Coinage, a chronological account of English coinage, in four quarto volumes in 1817. It sold out quickly and was republished in 1819.

William Bentham, barrister, lived at 98 Upper Gower Street, between 1789 and 1836. He was probably a descendant of Bishop Thomas Bentham (1513/14-1579) and therefore a cousin of the philosopher Jeremy Bentham. The following note appeared in the Proceedings of the Royal Numismatic Society upon his death in 1836: 'In Mr Bentham, numismatic science has lost an ardent promoter and extensive collector, as the catalogue of his collection, now in the Society's library, evinces.'
You may also be interested in...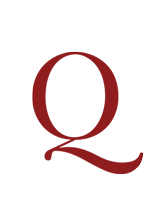 BELLEGARDE, J.
B. Morvan de. Reflexions sur ce qui peut plaire ou deplaire dans le commerce du monde ... Seconde édition, revue & corrigée ...
Second, corrected edition of this philosophical and moral treatise. Two printings of this second edition appeared in 1699, one in Paris and this one in Amsterdam.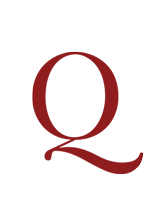 PRESENTATION COPY AINSWORTH, William Harrison.
The Combat of the Thirty. From a Breton Lay of the fourteenth Century. With an Introduction, comprising a new Chapter of Froissart …
First edition of the first English translations of these two texts, inscribed to 'James Crossley from his old friend William Harrison Ainsworth'. The two men had been friends since 1817 when Crossley, a solicitor, was articled to Ainsworth's father and later became a partner in the firm. He was president of the Chetham Society and a leading figure in the cultural life of Manchester. Ainsworth, who left Manchester for a literary career in London, returned in 1865 to look up old friends, including Crossley, and it was conceivably at that time that he presented the book.