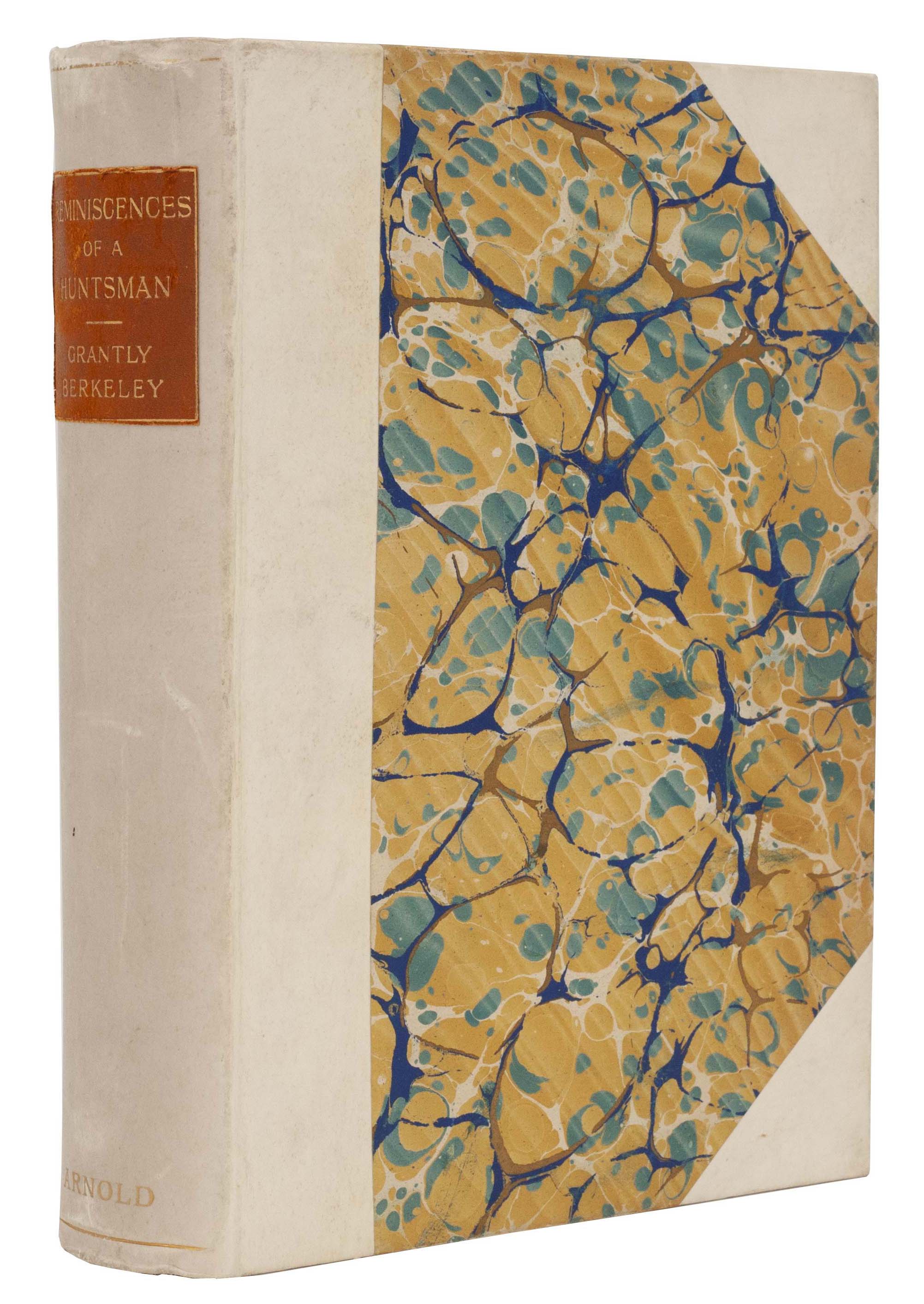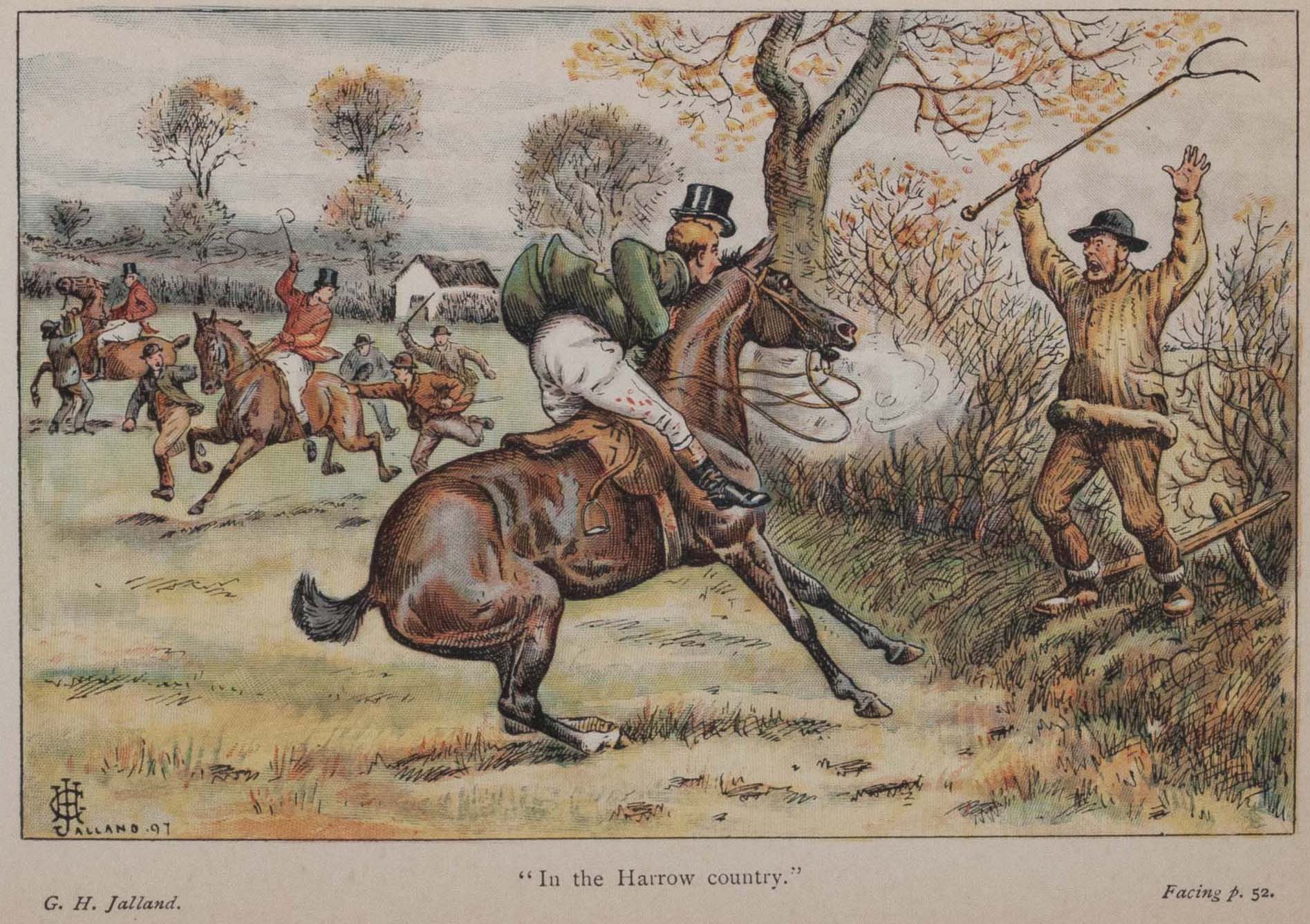 BERKELEY, Grantley F., and John LEECH and G.H. JALLAND (illustrators).

Reminiscences of a Huntsman … a new Edition with Illustrations.
London and New York, R. & R. Clark for Edward Arnold, 1897.
8vo, pp. [2 (blank)], xix, [3], 344, with colour frontispiece and 13 plates (of which 5 in colour with tissue guards); likely lacking one guard; a very good copy in publisher's half vellum with marbled sides, gilt red morocco lettering-piece to spine, top-edge gilt, others unopened, green endpapers; very slightly dust-stained, end-caps lightly bumped.
£120

Approximately:
US $169
€139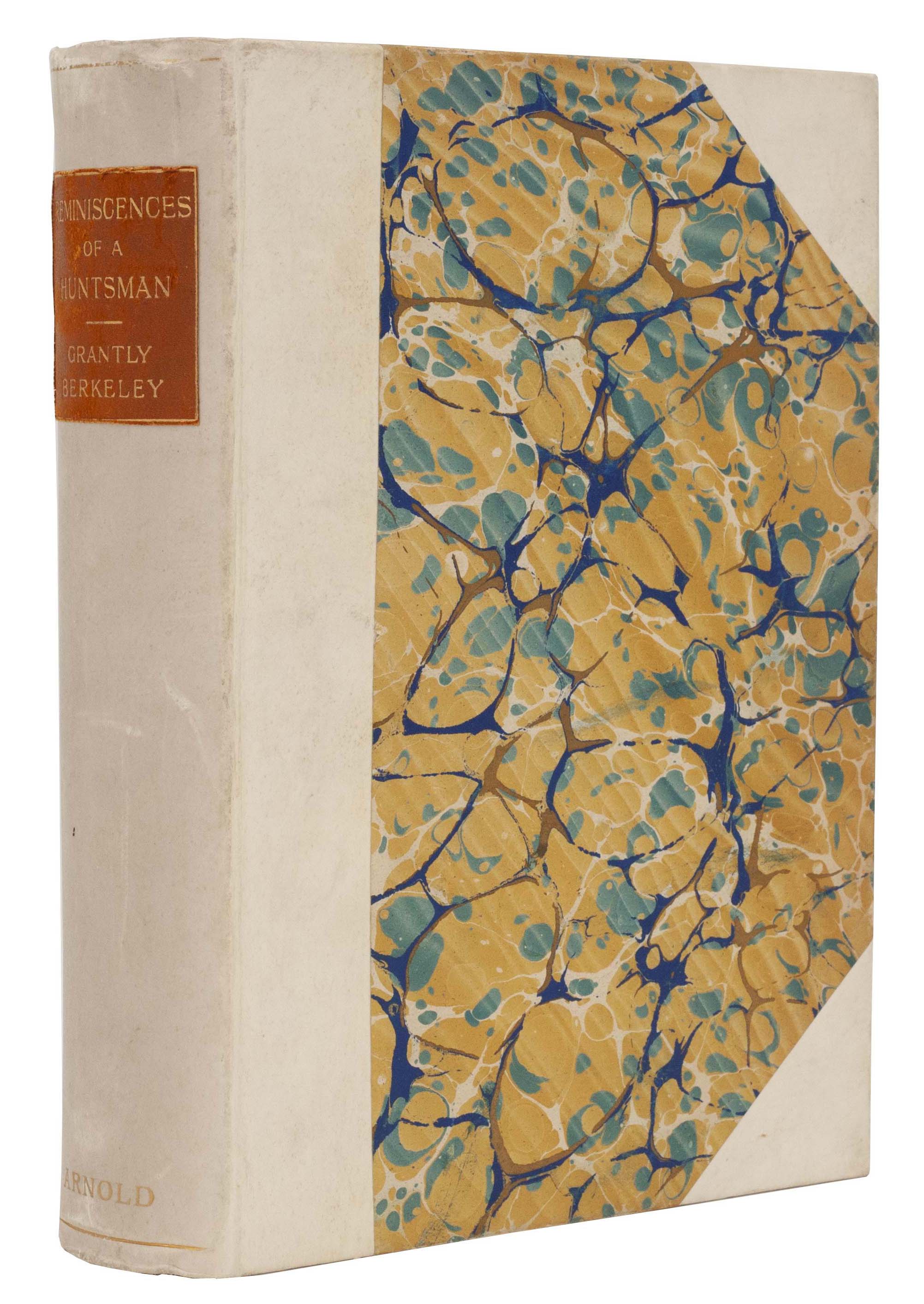 Added to your basket:
Reminiscences of a Huntsman … a new Edition with Illustrations.
Second edition, with John Leech's original four illustrations and a further ten by G.H. Jalland. Hunting anecdotes by the controversial Grantley Firtzhardinge Berkeley (1800–1881), first published two years after his early retirement from politics following defeat at the general election of 1852.
You may also be interested in...
MILES, William J., J.I. LUPTON, and Benjamin HERRING (illustrator).
Modern practical Farriery: A complete Guide to all the relates to the Horse, its History, Varieties, and Uses – Breaking, Training, Feeding, Stabling, and Grooming – how to buy, keep, and treat a Horse in Health and Disease, etc., etc., forming a complete System of the veterinary Art, as at Present practised at the Royal Veterinary College, London … with numerous Illustrations and a Series of anatomical Plates, engraved from original Drawings from Nature … to which is added an Essay on the Diseases and Management of Cattle, Sheep, and Pigs.
Miles's comprehensive and generously illustrated treatise on veterinary science. The text first appeared in sixteen monthly parts, issued between 1868 and 1869, before being published in several undated editions in quick succession, accompanied by plates by the sporting artist Benjamin Herring (1830–1871). According to Dingley, 'numbers and states of plates were varied between editions, and both the distribution of the plates throughout the volume, and the order of binding the four sections and the Index etc appear to have been left to the discretion of individual binders'.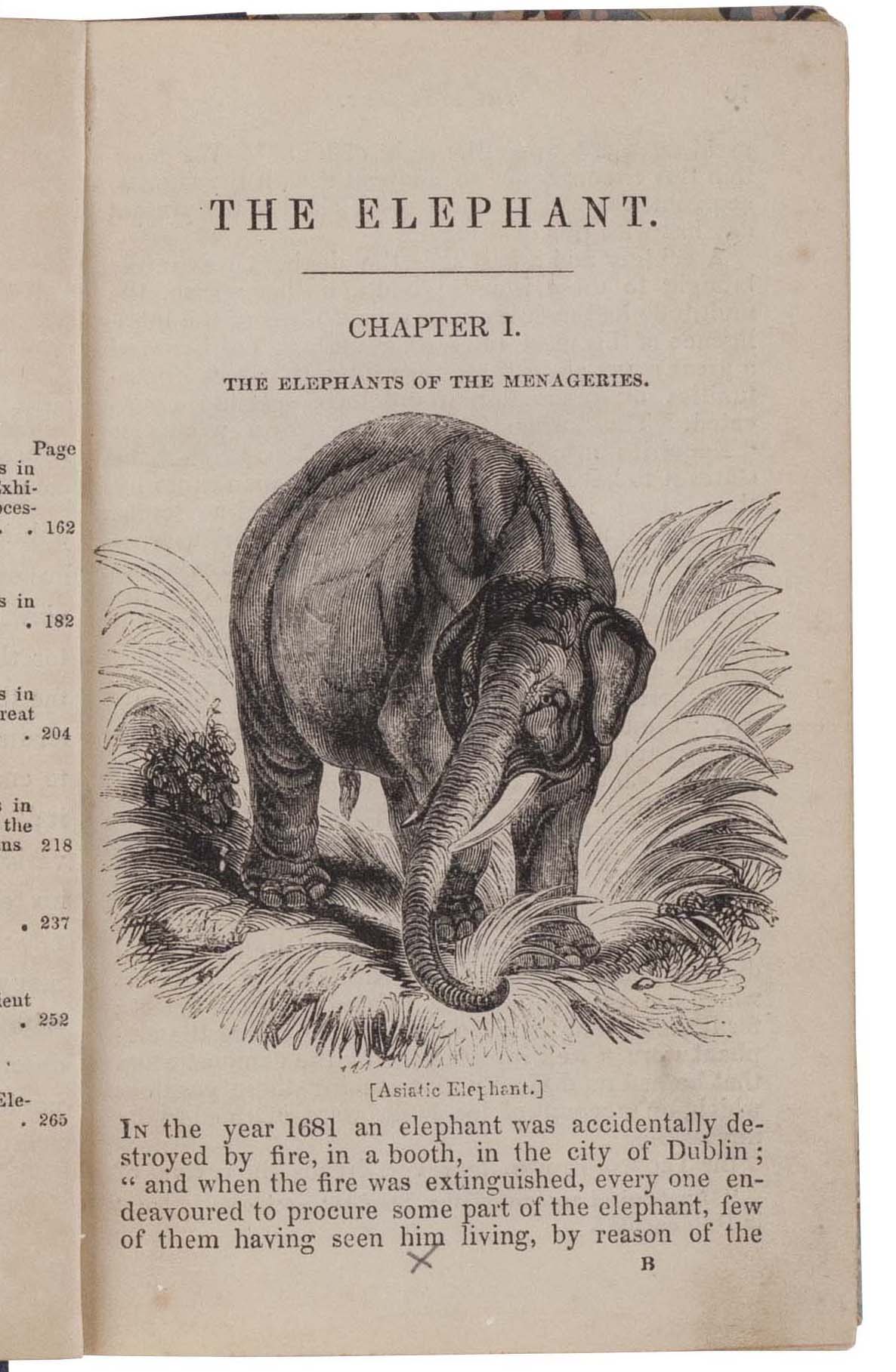 [KNIGHT, Charles.]
The Elephant, principally viewed in Relation to Man: A new Edition, revised by the Author.
First editions of treatises on the elephant and the horse, from Charles Knight's Library of Entertaining Knowledge. The equine text gives accounts of horses and related species in several cultures and climes, and, with The Elephant, forms two works from a series of three, on 'the three quadrupeds who have been the great instruments furnished by Divine Providence to Man, to enable him to "replenish the earth and subdue it"' (2, p. vii). The treatise on elephants, attributed to Charles Knight (1791–1873) himself, was first published in 1830 in the first volume, titled Menageries, of the Library of Entertaining Knowledge, a series published by Knight for the Society for the Diffusion of Useful Knowledge as a complement to the Library of Useful Knowledge, to which Youatt's animal treatises belonged.