BLACKERBY, Samuel. Nathaniel BLACKERBY, editor.
The First Part of the Justice of the Peace his Companion; or, a Summary of all the Acts of Parliament, whereby one, two, or more Justices of the Peace, are authorized to act, not only in, but out of the Sessions of Peace. Begun by Samuel Blackerby … Alphabetically digested, and continued to the End of the last Session of Parliament, 1734. With an Exact Table, by Nathaniel Blackerby …
London, E. & R. Nutt and R. Gosling for J. Walhoe, 1734.
Two vols, 12mo, pp. [xxiv], 540; [4], vii–xxiv, 360 (irregularly paginated but complete), with publisher's advertisement leaf before the title; a fine, bright copy of the First Part, with very occasional ink markings; contemporary ownership inscription on the front free endpaper and some browning, soiling, and waterstaining in the Second; both vols in near-contemporary non-uniform calf, worn, front joint cracked to Second Part, cords firm.
£450

Approximately:
US $630
€507
Later editions of this important source of information on crime and the work of the magistracy in early seventeenth-century England. Samuel Blackerby's Justice of the Peace his Companion … was first published by Walhoe in 1711, and appeared under the title Cases in Law wherein Justices of Peace have a jurisdiction … in 1717. We offer the second edition of Nathaniel Blackerby's revised and updated versions; the first was published in 1729 (Second Part) and 1730 (First Part).

Marvin, p. 128; Sweet and Maxwell II, 55 (5).
You may also be interested in...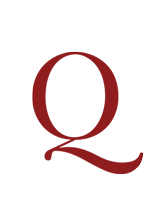 BAUR, Fidelis.
Geschichte der Hohenzollernschen Staaten Hechingen und Sigmaringen von den ältesten Zeiten bis auf unsere Tage, durchaus nach Quellen bearbeitet … I. [– VIII.] Heft.
First edition. Perched on the Zollenberg, just south of Hechingen, is the castle of Hohenzollern, which gave its name to the ruling house of Brandenburg–Prussia from 1415 to 1918, arguably the most powerful family in German history. The ancestral lands were divided in 1575 by Count Karl I among his three sons, thereby founding the three lines Hohenzollern-Hechingen, Hohenzollern-Sigmaringen, and Hohenzollern-Haigerloch (this last dying out in 1634 and its territory absorbed by Hohenzollern-Sigmaringen). The present work charts the early history of the area and the men who ruled it. In 1849, the two remaining principalities were united to form the Province of Hohenzollern, at the time the smallest in Prussia.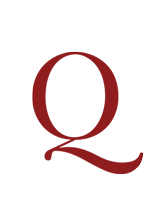 LEVI, Leone.
Manual of the mercantile law of Great Britain and Ireland: comprising[:] international commerce. Restraints on trade: patents. Copyright. Joint-stock and banking companies. The law of partnerships. Bills of exchange. With remarks on partnership with limited liability.
First edition. 'The present volume contains the laws which affect international commerce, individuals who exercise the mercantile profession, partnerships and companies formed for commercial or banking operations, and the most useful of all mercantile instruments, bills of exchange and promissory notes' (preface).