BLANCHET, Joseph.
L'art, ou les principes philosophiques du chant. IIe edition, corrigée et augmentée.
Paris, Augustin-Martin Lottin, Michel Lambert and Nicolas-Bonaventure Duchesne, 1756.
8vo, pp. xlviii, 148, [4], with an anatomical plate of the lungs; woodcut head- and tail-pieces; some minor spotting and staining, but a good copy in contemporary red morocco, spine gilt, gilt edges; extremities rubbed.
£750

Approximately:
US $1045
€881
Added to your basket:
L'art, ou les principes philosophiques du chant. IIe edition, corrigée et augmentée.
First edition. The designation 'IIe edition, corrigée et augmentée' on the title arises from the publication in 1755 of L'art du chant, dedié a Madame de Pompadour by Jean-Antoine Bérard, whom Blanchet accuses of incorporating his material. The two works certainly include many passages which are almost identical, notably the first and third chapters, 'La voix considérée par rapport au chant' and 'La formation de la voix'. Blanchet in turn seems to have based much of his work upon the physician and anatomist Antoine Ferrein's De la formation de la voix de l'homme (1741), although he refutes this imputation at the end of the 'avertissement' here.

Joseph Blanchet (1724–1778) was not a musician but a priest and, in his own words, 'homme de lettres amateur'.

RISM, Ecrits p. 153.
You may also be interested in...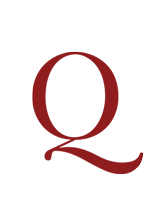 SPRÜNGLI, Johann Jacob, editor. 
Männergesänge von Freunden der Tonkunst gesammelt, dem Liederkranze zu Franfurt a. M. in Liebe geweihet und zu Gunsten der dortigen Mozart-Stiftung herausgegeben … 
First edition, the partbook issue.  The work was also issued in score.  Both are very rare, OCLC locating a copy of the 1st Bass part at Pittsburgh Theological Seminary, and a set at the Swiss National Library.  There are apparently no copies in Germany: KVK shows the British Library copy (in score) only.
 
Among the 46 pieces included are works by Mozart, Just, Speyer, and some minor German and Swiss composers, but the surprise comes in three English glees, translated into German, by Samuel Webbe, 'one of our greatest glee composers in every sense' (Baptie), 'Mr' [Richard?] Wainwright, and Reginald Spofforth, his 'Hail, smiling morn', 'possibly the most popular glee in the entire repertory' (New Grove).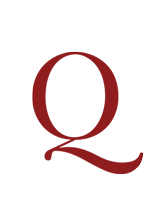 THE HANDEL COMMEMORATION CONCERTSDEDICATION BY SAMUEL JOHNSON BURNEY, Charles.
An Account of the musical Performances in Westminster-Abbey, and the Pantheon, May 26th, 27th, 29th; and June the 3d, and 5th, 1784. In Commemoration of Handel ...
First edition. The Handel Commemoration Concerts of 1784, conceived the previous year by Viscount Fitzwilliam, Sir Watkins Williams Wynn and Joah Bates to celebrate the centenary of the birth of George Frederick Handel, were performances on a scale then unprecedented in England. On the morning of Wednesday 26 May 1784 at Westminster Abbey (where Handel is buried), 525 musicians and singers performed the Dettingen Te Deum, one of the Coronation Anthems, one of the Chandos Anthems, part of the Funeral Anthem, and a few shorter pieces. The next evening at the Pantheon a smaller group performed various songs and choruses, sacred and secular, four concertos, and an overture, and on the Saturday morning the full company returned to the Abbey to perform 'Messiah'. So successful were the concerts in the Abbey that they were repeated in full the next week. The event raised £6000 for the Royal Society of Musicians, and £1000 for the Westminster Hospital.