BLANCHON, Jacques.
Iacobi Blanchoni ucessiensis adversus Ludovicum beneventanum abbatem selestensem defensionum liber.
Lyon, Jean de Tournes, 1550.
4to, pp. 40; printer's device on title, one large and several 5-line finely engraved initials, some criblé, some historiated, some grotesque; a very good copy in modern marbled boards, the manuscript ownership inscription of Cardinal Altemps (1561-1595) on the title-page.
£1500

Approximately:
US $1886
€1659
First edition of a very rare work of sixteenth-century Lyonnese Neoplatonism, an elegantly-printed de Tournes edition. Ostensibly a simple series of remarks against the theses of the (presumably sternly Scholastic) abbot of Selestan, this is a tract of Renaissance moral philosophy. The theme of dignitas hominis concentrated the philosophical efforts of several Lyonnese men of letters inspired by Ficino and Pico della Mirandola. Like Charles de Bovelles and P. Boaistuau, Jacques Blanchon systematically harmonizes Aristotle's philosophy and science with the hermetic thought associated with the writings of Hermes Trismegistus.

Anticipating Charron and Montaigne, Blanchon does not accept demonology and witchcraft, exposing the foolishness of popular beliefs largely on grounds of common sense rather than strict Scholastic rationalism. Further chapters address ideas and knowledge, nature, the soul, the impact of need on morality, human freedom from predestinations and from the stars, and some false etymologies. Blanchon was also the author of a tract 'De summo hominis bono' published in the same year.

Adams B2099. Rare: two locations in the UK (Cambridge and St. Andrews), one in the US (Newberry), one in France (BNF) and two in Switzerland (Basel and Bern).
You may also be interested in...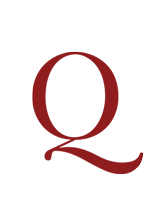 MABLY, Gabriel Bonnot, Abbé de.
Observations on the Romans. Written originally in French …
First English edition of this Roman history (first published in the same year in Geneva as Observations sur les Romains). Mably studies episodes from the pre-imperial era (the seven kings, Gracchi and Punic wars), before skimming the vast majority of imperial dynastic rule to finish with a chapter on Constantine and the fall of the Western empire. In keeping with contemporary fashion, Mably cites Rome's 'boundless avarice' as the chief agent behind its decline. Indeed, the translator's introduction cites a glowing review from Nouvelles Literaires (April 1751) which aligns Mably's Observations with Montesquieu's Considerations (1734), and describes it as a worthy companion to that celebrated work. Gibbon too was familiar with Mably: 'his accurate distinction of times gives him a merit to which even Montesquieu is a stranger'.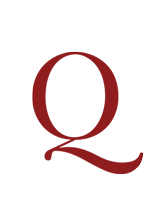 LA ROCHEFOUCAULD, François, Duc de.
The Memoirs of the Duke de La Rochefoucault. Containing the private Intrigues for obtaining the Regency after the Death of Louis the Thirteenth, King of France, the Wars of Paris, and Guienne, the Imprisonment of the Princes. Cardinal Mazarin's Letter to Monsieur de Brienne. Articles agreed upon by His Royal Highness and Monsieur le Prince, for the Expulsion of Cardinal Mazarin. An Apologie for the Duke de Beaufort. Memoirs of Monsieur de la Chastre.
First edition in English, translated from Mémoires de M. D.L.R. sur les brigues à la mort de Louys XIII (1662). At court in his earlier years La Rochefoucauld (1613-1680) took an active part in the cabals and rivalries that surrounded Richelieu and Louis XIII, and subsequently in the Fronde rebellion against Mazarin. His political activities came to an end after he was wounded in the fighting in Paris in 1652. Living in retirement he began to write his Mémoires, not so much an autobiography as an account of the court intrigues and a portrait of his fellow aristocrats. Mémoires circulated privately among his friends until its unauthorized printing in 1662 brought the author both fame and trouble.