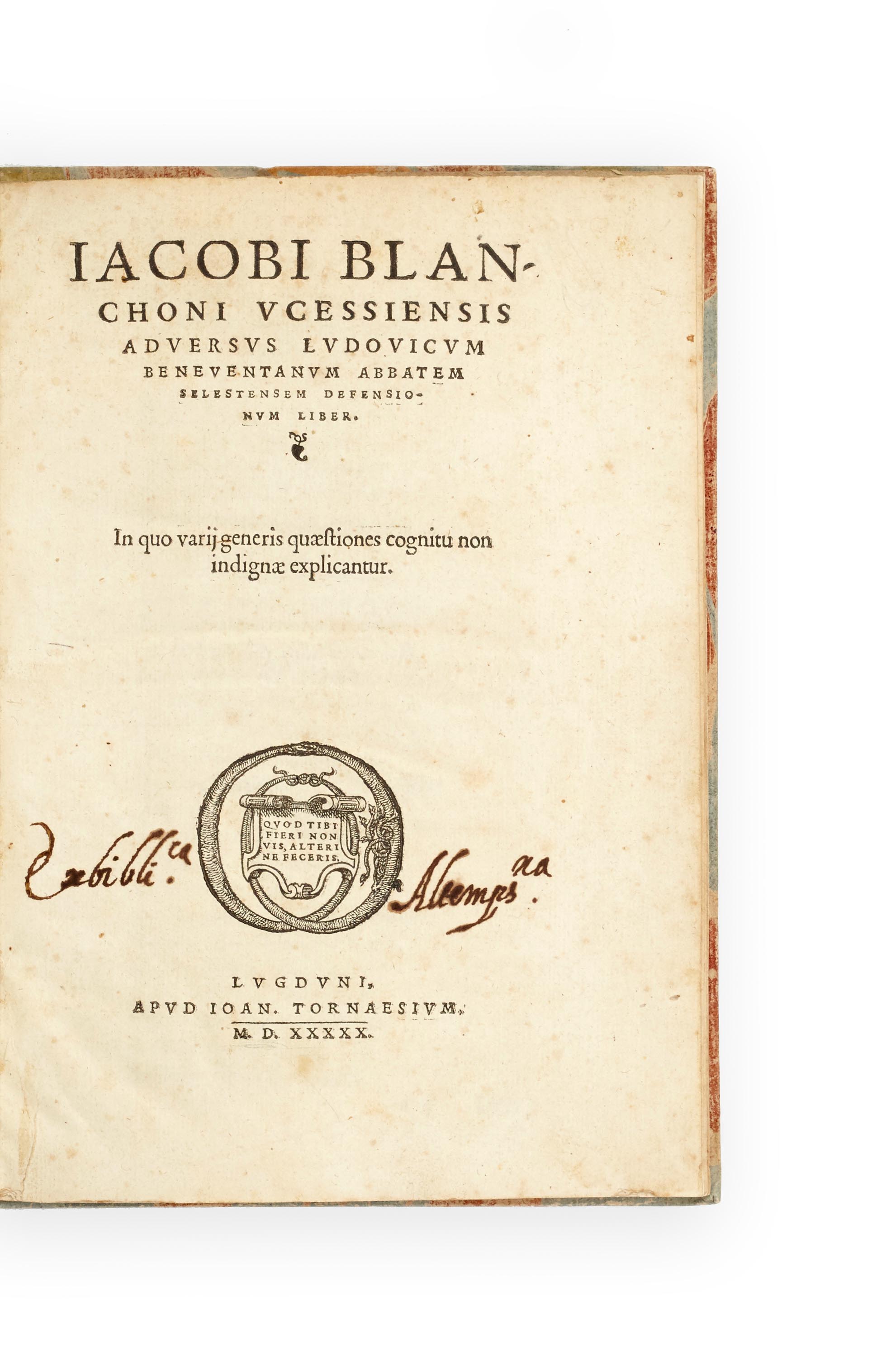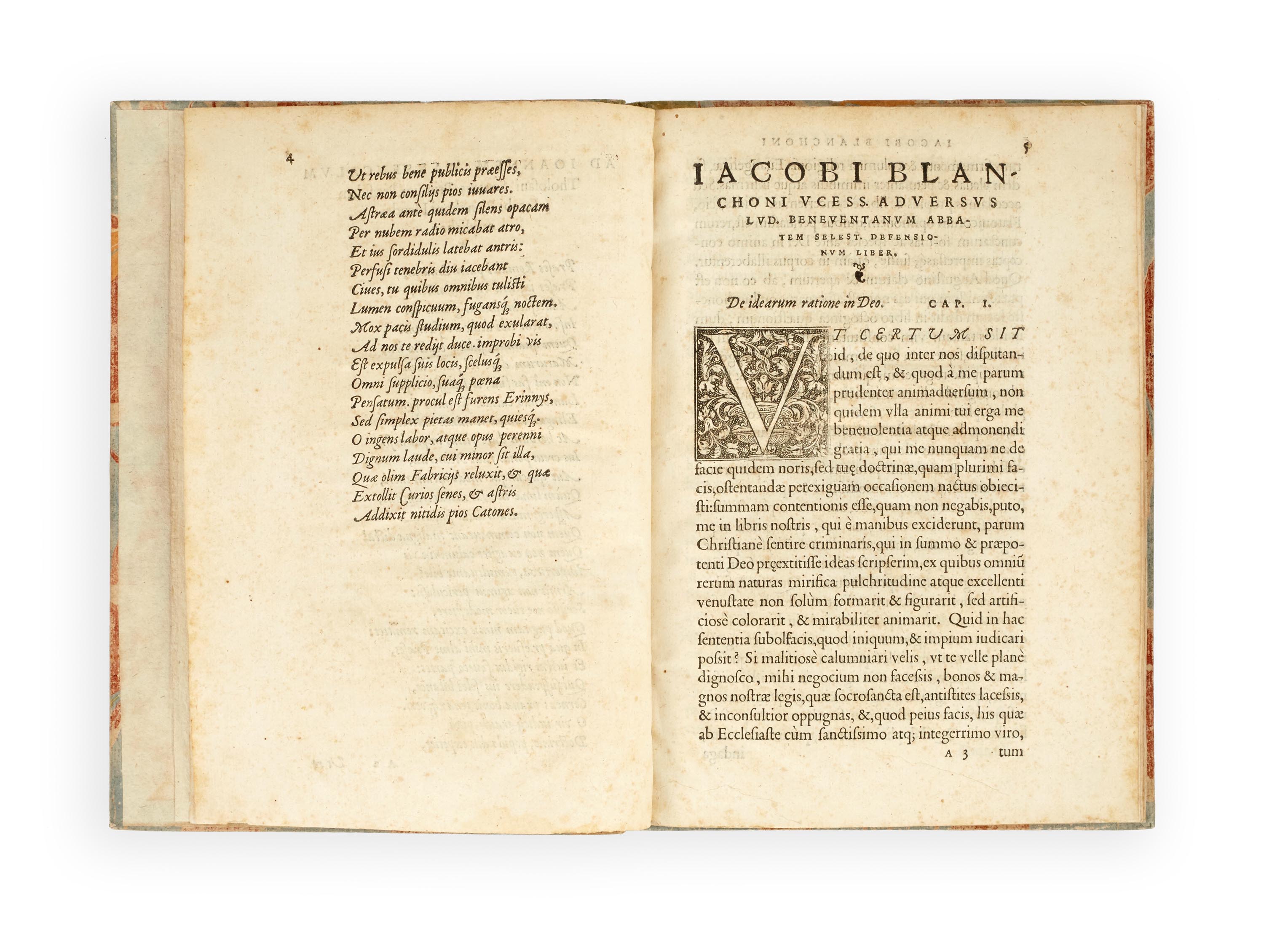 BLANCHON, Jacques.
Iacobi Blanchoni ucessiensis adversus Ludovicum beneventanum abbatem selestensem defensionum liber.
Lyon, Jean de Tournes, 1550.
4to, pp. 40; printer's device on title, one large and several 5-line finely engraved initials, some criblé, some historiated, some grotesque; a very good copy in modern marbled boards, the manuscript ownership inscription of Cardinal Altemps (1561-1595) on the title-page.
£1500

Approximately:
US $1853
€1702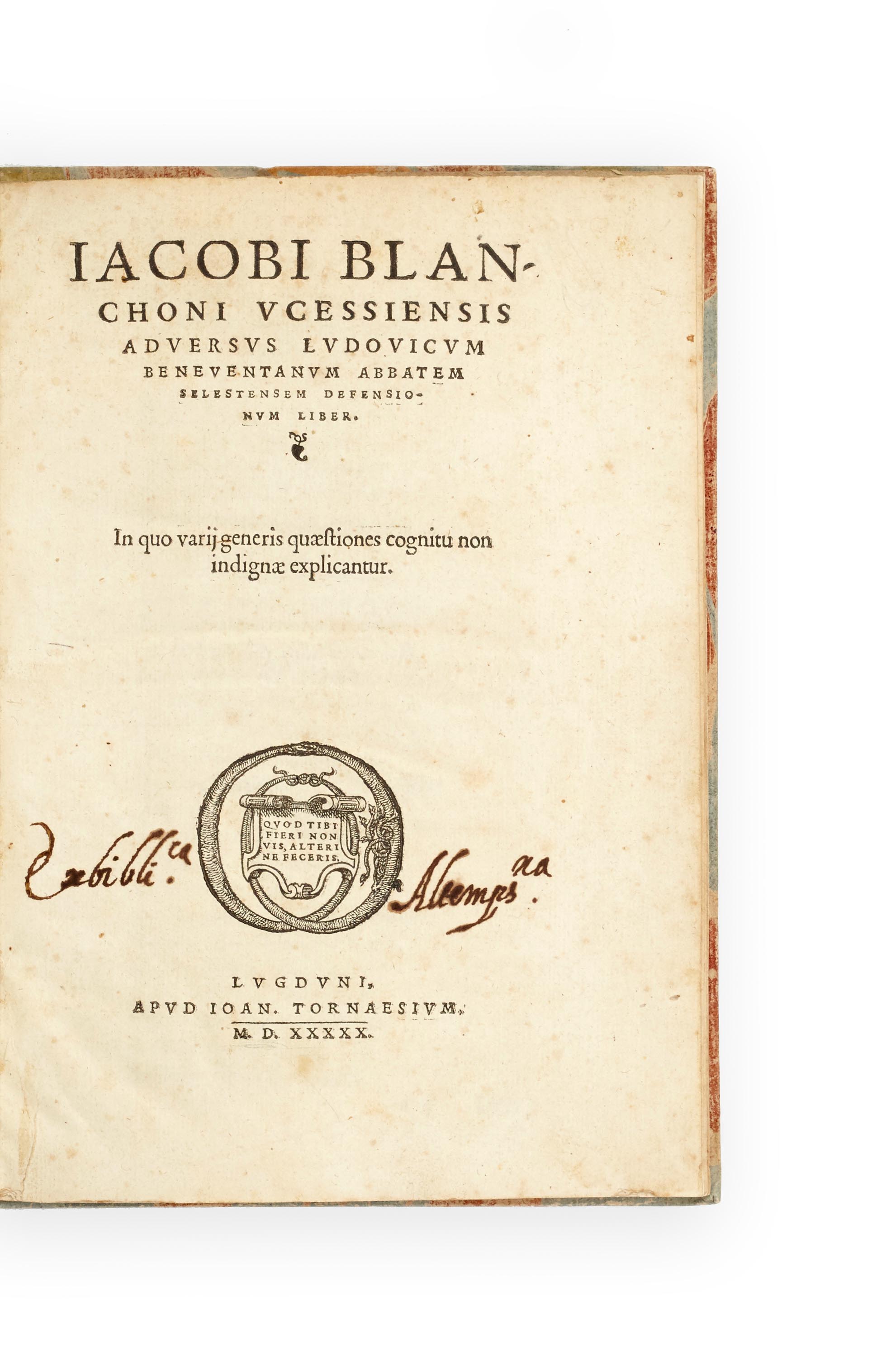 Added to your basket:
Iacobi Blanchoni ucessiensis adversus Ludovicum beneventanum abbatem selestensem defensionum liber.
First edition of a very rare work of sixteenth-century Lyonnese Neoplatonism, an elegantly-printed de Tournes edition. Ostensibly a simple series of remarks against the theses of the (presumably sternly Scholastic) abbot of Selestan, this is a tract of Renaissance moral philosophy. The theme of dignitas hominis concentrated the philosophical efforts of several Lyonnese men of letters inspired by Ficino and Pico della Mirandola. Like Charles de Bovelles and P. Boaistuau, Jacques Blanchon systematically harmonizes Aristotle's philosophy and science with the hermetic thought associated with the writings of Hermes Trismegistus.

Anticipating Charron and Montaigne, Blanchon does not accept demonology and witchcraft, exposing the foolishness of popular beliefs largely on grounds of common sense rather than strict Scholastic rationalism. Further chapters address ideas and knowledge, nature, the soul, the impact of need on morality, human freedom from predestinations and from the stars, and some false etymologies. Blanchon was also the author of a tract 'De summo hominis bono' published in the same year.

Adams B2099. Rare: two locations in the UK (Cambridge and St. Andrews), one in the US (Newberry), one in France (BNF) and two in Switzerland (Basel and Bern).
You may also be interested in...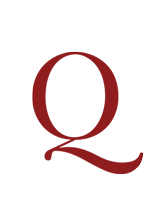 [BONNIN, Charles-Jean-Baptiste].
Législation constitutionnelle, ou Recueil des constitutions françaises; précédées des Déclarations des droits de l'homme et du citoyen, publiées en Amérique et en France; divisé en deux parties; la première: Déclarations des droits; la seconde: Constitutions. Première partie [-deuxième partie].
First and only edition, rare, of this presentation of the constitutions of the restored Bourbon monarchs seen as the culmination of the Revolutionary struggle for liberty, and as such framed within the declarations of the rights of men and citizens.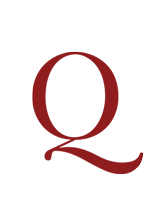 THE FOUNDATION OF STRUCTURALISM SAUSSURE, Ferdinand de.
Cours de Linguistique générale.
First edition. In general the study of language in the 19th century concerns philology. While great steps were made at the beginning of that century to put the study of language on a scientific basis, the vital distinction was not made between philology and non-historical linguistics. Saussure made this distinction and gave it its classic formulation. Consequently, for all subsequent linguistics, and especially structuralism, that linguistic theory in which freedom from the influence of philology is most enjoyed, Saussure's position is that of a major thinker and of a founding father.