BLANCHON, Jacques.
Iacobi Blanchoni ucessiensis adversus Ludovicum beneventanum abbatem selestensem defensionum liber.
Lyon, Jean de Tournes, 1550.
4to, pp. 40; printer's device on title, one large and several 5-line finely engraved initials, some criblé, some historiated, some grotesque; a very good copy in modern marbled boards, the manuscript ownership inscription of Cardinal Altemps (1561-1595) on the title-page.
£1500

Approximately:
US $1818
€1637
Added to your basket:
Iacobi Blanchoni ucessiensis adversus Ludovicum beneventanum abbatem selestensem defensionum liber.
First edition of a very rare work of sixteenth-century Lyonnese Neoplatonism, an elegantly-printed de Tournes edition. Ostensibly a simple series of remarks against the theses of the (presumably sternly Scholastic) abbot of Selestan, this is a tract of Renaissance moral philosophy. The theme of dignitas hominis concentrated the philosophical efforts of several Lyonnese men of letters inspired by Ficino and Pico della Mirandola. Like Charles de Bovelles and P. Boaistuau, Jacques Blanchon systematically harmonizes Aristotle's philosophy and science with the hermetic thought associated with the writings of Hermes Trismegistus.

Anticipating Charron and Montaigne, Blanchon does not accept demonology and witchcraft, exposing the foolishness of popular beliefs largely on grounds of common sense rather than strict Scholastic rationalism. Further chapters address ideas and knowledge, nature, the soul, the impact of need on morality, human freedom from predestinations and from the stars, and some false etymologies. Blanchon was also the author of a tract 'De summo hominis bono' published in the same year.

Adams B2099. Rare: two locations in the UK (Cambridge and St. Andrews), one in the US (Newberry), one in France (BNF) and two in Switzerland (Basel and Bern).
You may also be interested in...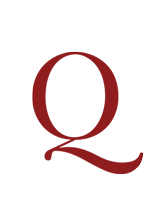 YOUTHFUL EXCURSION TO ITALY AND FRANCE [ANON.]
'Voyage en Italie et au Midi de la France 1891'.
A handsome, illustrated travel journal compiled by a Swiss student as a gift for his parents, recording his eleven-day trip in north-western Italy and south-eastern France in March and April 1891 in the company of his teacher and three schoolfellows. The author was a student at La Chatelaine boarding school in Pregny, Geneva, an exclusive establishment run by Georges Thudichum (1861-1941) for international students aged between ten and eighteen. He was accompanied on his travels by Czamanski Kitold of Taganrog, Alfred Heimann of Schweinfurt, and Georges Pardo of Venice, all under the charge of Thudichum himself.
THE STATISTICS OF DEBAUCHERY [BARNAUD, Nicolas].
Le Cabinet du Roy de France, dans lequel il y a trois perles precieuses d'inestimable valeur: par le moyen desquelles sa Majesté s'en va le premier monarque du monde, & ses sujets du tout soulagez.
First edition, first issue, of this harsh criticism of the debauched church and rotten nobility and the resulting bad finances of France, anonymously published by a well-travelled Protestant physician, and writer on alchemy who was to become an associate of the reformer Fausto Paolo Sozzini, better known as Socinus, the founder of the reformist school influential in Poland. Barnaud was accused of atheism and excommunicated in 1604. He is one of the real historical figures, on which the Doctor Faustus legend is based.