PRINTED FOR THE CHANNEL ISLANDS AND THE SAVOY
[BOOK OF COMMON PRAYER.]
La Liturgie. C'est a dire, le formulaire des Prieres publiques, de l'Administrations des Sacreman; at des autre Ceremonies … avec le Pseautier, ou les Pseaumes de David …
A Londres, pour Jean Dunmore & Octavien Pulleyn le Jeune … 1667.
8vo., pp. [8], 15, [25, calendar and tables], 444, [4], with the initial blank and two terminal blanks; 'Le Pseautier' and 'Articles de la Confession de Foy' have separate title-pages dated 1667 naming Pulleyn only in the imprint; a fine copy in contemporary speckled calf, spine gilt, covers scraped; armorial bookplate of John Rolle, first Baron Rolle, later bookplates of Fritz Ponsonby and George Rainbird.
£750

Approximately:
US $984
€838
First edition of this translation, printed for the use of 'toutes les Eglisses Paroissiales & dans les Chapelles de Isles de Jersey, Guernsey, & autres Isles adjacentes', as well as for the French congregation at the Savoy in London.

The Jersey-born John Durel (1625-1683), established a French Anglican congregation at the Savoy (the residence of the Bishop of London) with royal approval in 1661. He immediately organised a reprinting of Pierre Delaune's 1616 French translation of the Book of Common Prayer, and in 1662 was granted a monopoly on its printing (here the approbations include one from Durel granting Octavius Pulleyn permission to print). 'A revised text, completed before 1665, retained much of Delaune's original, but incorporated changes embodied in the Act of Uniformity and Durel's translation of the Thirty-Nine Articles; it was published eight times between 1666 and 1695' (Oxford DNB).

Wing B 3633D; Griffiths p. 488 (36:6).
You may also be interested in...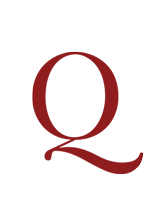 WILLIS, George Brandor.
View of Bayonne, taken from the sand hills on the left of the Adour, when occupied by the British forces on the 12 of March 1814, by Lieutenant George B. Willis, of the Royal Artillery. Dedicated with permission to the Rt. Hon. Earl Mulgrave, Master General of the Ordnance, &c. &c. &c. This print is intended to commemorate the illustrious return of Field Marshal the Duke of Wellington, and that proud period, when after a glorious career of victory, and the deliverance of Spain and Portugal by British valour and perseverance, the English standard was planted before the walls of Bayonne, and the legitimate sovereign of France recalled to add his seal to the general peace of Europe!
On his return from the Peninsular campaign, Wellington first took his seat in the House of Lords and was officially welcomed by the Queen at Buckingham House on 28 June, four days after the publication of this tribute by Edward Orme.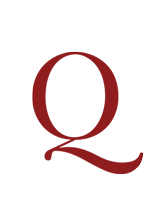 [DESJARDINS, C.
L. G.] Campagnes des Français en Italie, sous les ordres, jusqu'au traité de Campo-Formio, seconde edition, augmentée d'un sixième volume contenant les campagnes de ce général en Egypte, notamment sa dernière en Italie, el la bataille de Maringo, ainsi que les événemeus les plus remarquables en France, tels que le 18 brumaire an 8, le 3 nivôse en 9, jusqu'a la paix definitive.
First published as Campagnes des Français en Italie, ou histoire militaire, politique et philosophique de la Rèvolution in 1798, this is one of the earliest military histories of the French revolutionary wars. The present 1802 edition includes an extra volume with an account of the battle of Marengo, a crucial French victory which won the 1800 Italian campaign for Napoleon and drove the Austrians out of most of Italy, and Napoleon's campaign in Egypt, which, when it failed, ended all Napoleon's aspirations for empire in the Orient.