BOOTH, Charles.
In darkest England and the way out.
London, Salvation Army, [1890.]
8vo, pp. [8], 285, [1] + xxxi, [1] Appendix + [6] publisher's advertisements; with a colour folding frontispiece; a good copy in the original publisher's cloth, spine and upper cover lettered gilt, spine ends a little rubbed, ownership inscription to the front free endpaper crossed out in recent ballpoint.
£250

Approximately:
US $349
€285
First edition. 'In 1890, the same year that Stanley published In Darkest Africa, Booth published In Darkest England. In this book he analysed the causes of pauperism and vice of the period, and proposed a remedy by ten expedients. These included land settlement, emigration, rescue work among prostitutes and at the prison-gate, the poor man's bank, and the poor man's lawyer. Money was liberally subscribed and a large part of the scheme was carried through' (PMM).

PMM 373.
You may also be interested in...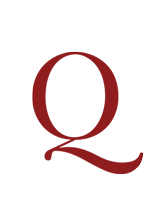 SCIENTIFIC AGRICULTURE [YOUNG, Arthur].
A Six Weeks Tour, through the Southern Counties of England and Wales. Describing, particularly, I. The present state of agriculture and manufactures. II. The different methods of cultivating the soil. III. The success attending some late experiments on various grasses, &c. IV. The various prices of labour and provisions. V. The state of the working poor in those counties, wherein the riots were most remarkable. With descriptions and models of such new invented implements of husbandry as deserve to be generally known: interspersed with accounts of the seats of the nobility and gentry, and other subjects worthy of notice. In several letters to a friend. By the author of the Farmer's Letters.
First edition. 'Young's own estimate of this book is that it is one "in which for the first time, the facts and principles of Norfolk husbandry were laid before the public", but important as these facts were ... the book is more valuable than Young would have us believe. It laid before the public "the fact and principles" of the husbandry of a line of country from Bradfield to London and from London to South Wales, and the details given were quite all-inclusive. They comprised the crop rotations, the implements used, the cost of labour and provisions, which often varied surprisingly in a few miles, the size of farms, and the horses or oxen employed on holdings of different sizes ... Passing reference is [also] made to local industry, such as the manufacture of Witney blankets, and useful facts and figures about it are mentioned' (Fussell).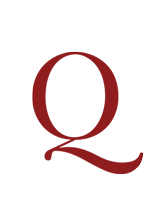 SENIOR, Nassau William.
Statement of the provision for the poor, and of the condition of the labouring classes, in a considerable portion of America and Europe … Being a preface to the foreign communications contained in the appendix to the Poor-Law Report.
First edition, presentation copy, inscribed at the head of the title 'The Earl of Radnor from the author'.