BRADLAUGH, Charles.
Catalogue of the library of the late Charles Bradlaugh.
London, Mrs H. Bradlaugh Bonner, 1891.
8vo, pp. vi, [2], 137, [3], list of unsold items tipped in at p. 33, Bradlaugh's facsimile signature to title-page; a little dusty; a very good copy in near-contemporary cloth, title gilt to spine, original printed wrappers bound in, the back wrapper features a near full-page photographic reproduction of the library; bookplate of Anthony Newnham to front pastedown.
£500

Approximately:
US $614
€576
Added to your basket:
Catalogue of the library of the late Charles Bradlaugh.
Only edition of this private production, printed by Bradlaugh's daughter, Hypatia, at the press of her husband, a printer, 'not merely to publish a descriptive list of the volumes contained in the library in order to facilitate their sale, but to make somewhat of a memento of Mr Bradlaugh himself' (preface). The books, numbering several thousand, are divided into sections by subject, on General Subjects, Law and Legal Questions, Periodicals, Blue Books & Parliamentary Returns, Pamphlets and Booklets, all of which are priced, and with any particular features such as autograph copies marked. The final item in the catalogue is Bradlaugh's manuscript book, featuring a commentary on the Gospels penned in his adolescence. The work concludes with various advertisements for bound sets of his works and memorabilia of the man and his library.

Charles Bradlaugh was 'one of the best orators and champions of the popular cause in Victorian Britain' (ODNB), being an outspoken atheist and free-thinker, supporting the extension of the franchise in England, co-operative movements, Irish and Indian independence, and sitting on committees on market rights, pensions, vaccinations, and promoting birth control (for which he narrowly avoided imprisonment). His library reflects his diverse interests, featuring works by everyone from Euripides to Darwin. Always keen to embrace novel ideas, his sizeable collection on law and religion was interspersed with more light-hearted works on the likes of the channel tunnel and homeopathy.

Hypatia in the preface hopes that her father's well-wishers might buy his books as mementoes of him, a hope that was realised; a note at the end of the volume indicates that the National Liberal Club had purchased some 298 bound volumes of pamphlets, while the additional list of unsolds is impressively short.

You may also be interested in...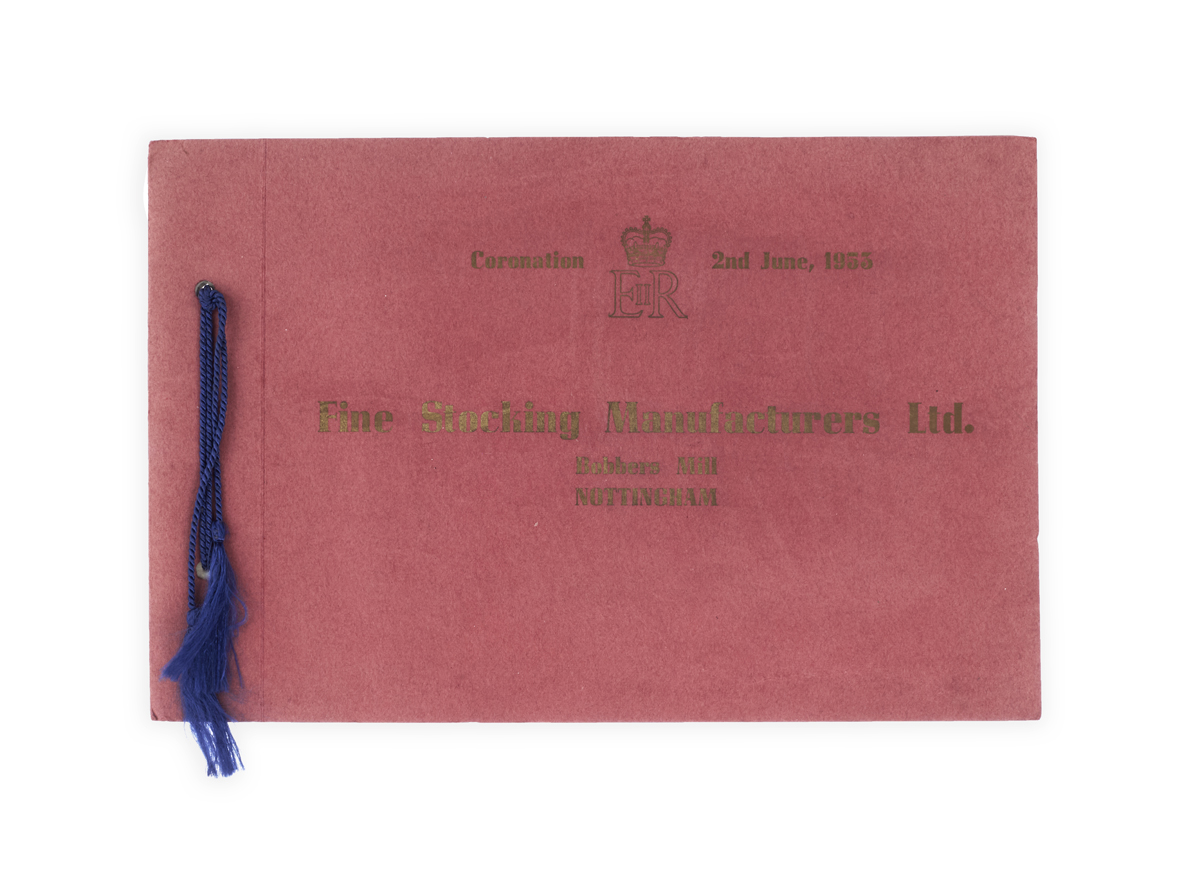 FACTORY FESTIVITIES TAYLOR, G. Oswald (photographer).
Promotional photographic brochure celebrating the coronation of Elizabeth II.
An unusual coronation souvenir. The details on the lower wrapper indicate that Oswald Taylor produced the booklet, as well as photographed the series.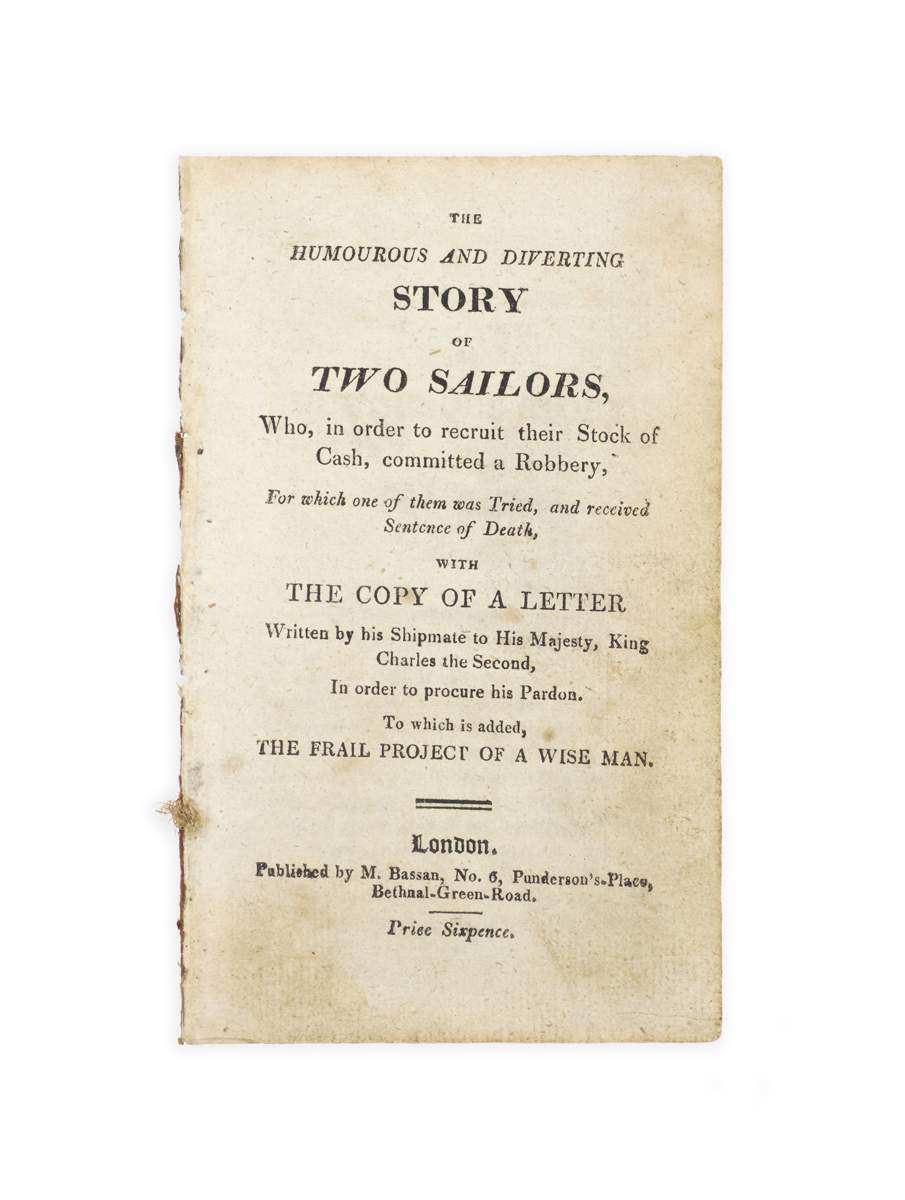 PIRACY AND PHILOSOPHY – UNRECORDED [WARD, Edward, and VOLTAIRE.] 
The Humourous and Diverting Story of Two Sailors, Who, in order to recruit their Stock of Cash, committed a Robbery, for which one of them was Tried, and received Sentence of Death, with the Copy of a Letter Written by his Shipmate to His Majesty, King Charles the Second, In order to procure his Pardon, to which is added, The Frail Project of a Wise Man.  London, 'Published by M. Bassan, No. 
Seemingly unrecorded edition of this humorous chapbook tale of two penniless sailors who turn to piracy in an attempt to pay their rent, printed with a translation of Voltaire's Memnon and the anonymous poem 'Clara'.