BRANDT, Johann Daniel und Georg Karl.
Opfer de Lieb' und Freundschaft. Dargebracht dem Konigl. Preuss. Kriegsrath Herrn herrn Friedrich Moritz Helmbrecht wohlgebohren an Seinem Geburstage als am 27. September 1760 von der Gebrüdern Johann Daniel Brandt sen. und Georg Karl Brandt jun.
Berlin, Wilhelm Dieterici, [1790].
4to, ll. [2]; on silk, two wood-engraved vignettes; small dampstain to gutter at foot, else a very good copy, in rose-coloured silk, border of a floral roll with corner floral ornaments and outer double-fillet, all in silver-gilt (oxidised), central laurel wreath and bow ornament in silver (oxidised), lightly soiled, spine worn with some losses to silk, lower board with a few small stains and partially sunned.
£400

Approximately:
US $493
€460
Added to your basket:
Opfer de Lieb' und Freundschaft. Dargebracht dem Konigl. Preuss. Kriegsrath Herrn herrn Friedrich Moritz Helmbrecht wohlgebohren an Seinem Geburstage als am 27. September 1760 von der Gebrüdern Johann Daniel Brandt sen. und Georg Karl Brandt jun.
A luxurious and unusual production, both printed and bound in silk, a commemorative poem commissioned as a special birthday gift by King Friedrich Wilhelm II of Prussia for his military adviser Friedrich Moritz Helmbrecht (1744-97).

A unique edition.
You may also be interested in...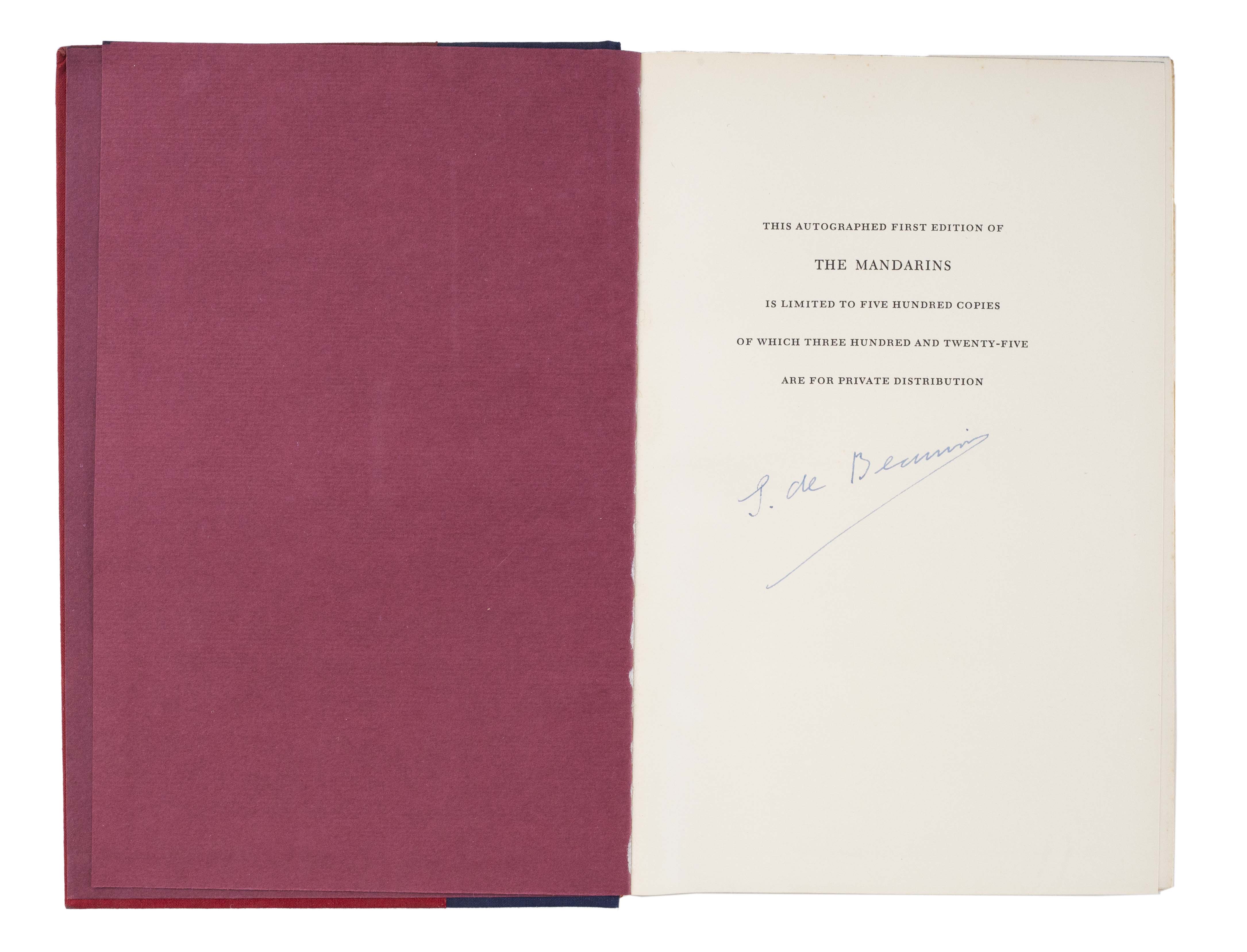 DE BEAUVOIR, Simone.
The Mandarins. A Novel …
First edition in English, signed by De Beauvoir on the limitation leaf, one of 500 unnumbered copies, of which only 275 were for sale.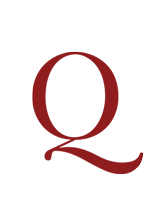 FIRST APPEARANCE IN RUSSIAN SALINGER, J.D.
Povesti. Nad propast'iu vo rzhi [Catcher in the Rye]… Rasskazyi.
First printing in Russia and first Russian translation of Catcher in the Rye (1951), together with other works by Salinger which also appear here for the first time. The translation of Salinger's classic novel was approved by the censor, as they considered Holden Caulfield's dissolute coming-of-age to be the perfect illustration of the manifold shortfalls of capitalism and the problems of bourgeois society. However, Caulfield's systematic rebellion against established societal norms struck a chord with the multitude of those disenchanted with the political ideology of the Soviet Union, notwithstanding the fact that the translation was heavily censored, and it soon became a popular sensation. Catcher in the Rye represents an interesting twist on the social realism that was at the heart of the Soviet literary aesthetic; the Soviet hero had to be revolutionary, or at least a builder of the communistic future. In contrast, Holden Caulfield is deeply anguished and hopeless, an anti-hero. Intriguingly this places Caulfield firmly in sympathy with the Russian literary tradition of the 19th century, where the 'hero' is frequent deeply flawed, even depressed, à la Dostoevsky, or Goncharov.
This literary legacy is further cemented by the language of the translation. By Rita Rait-Kovaleva, a stalwart of the Soviet School of translation, this was the only authorized translation of CITR during the Soviet Union era. Unable to convince the editor to let her include Salinger's frequent obscenities which are wholly omitted, she adopts an overall philosophy of domesticating the 'Americanness' of the work to suit its Russian audience, in the process making it seem much more of a literary work, which can in turn be interpreted as an act of rebellion. Suffering from the usual Soviet writer's problem of being unable to write unrestricted, by creating a connection between this anti-hero and the great literature of the past, she arguably shows her own dissatisfaction with the Soviet modus vivendi. Her translation of the title as 'Над пропастью во ржи' [Over the abyss in the rye] was to give rise to the Soviet phrase 'Пропаст капитализма' [the abyss of capitalism]. Thus rendered, the title shifts the emphasis from Caulfield's desire to be a catcher and protect little children from falling from the loss-of-innocence cliff, to the abyss itself. The choice of cover illustration, a boy standing gazing sideways into the invisible distance, is suitably liminal.
While further, uncensored, translations of the book did eventually appear in 1998 (Sergei Mahov), 2008 (Max Nemtsov), and 2010 (Yakov Lotovskiy), variously attempting to transmit the content of the English original, preserve the familiar nuance of the Rait-Kovaleva translation, and modernize, to date none of them ever achieved more than a passing success, with even variant translations of the English title incurring popular censure. Notwithstanding its faults, sanitization, and occasional mistranslations, the 1965 Soviet translation has come to be perceived as canonical, and constitutes the chosen text for most new printings.
Famously keen on anonymity, Salinger suppressed any photos of himself in print after the first issue of the American edition of Catcher in the Rye and divulged scant personal details to the press. Nonetheless, in the present edition his photograph (unattributed, and different from that of the first English edition) appears as a frontispiece, and the translator's preface gives a brief resume of his life, including details of his upbringing, education and army service, which would certainly have been omitted from an English language edition of the same date. Rait-Kovaleva comments on his unwillingness to have a public presence, though remarking on the novel unconsciously being a very accurate reflection of the author and his state of mind: 'His books tell us more about him and his world than all biographies'.
The other works in the collection are Raise high the roofbeam, Carpenters (1963), and several short stories: A perfect day for bananafish, The laughing man, De Daumier-Smith's blue period, and Uncle Wiggily in Connecticut.
For analysis of Catcher in the Rye and its translations into Russian and Ukrainian in historical perspective, see Nataliya M. Rudnytska, Soviet Censorship and Translation in Contemporary Ukraine and Russia. In Translation Journal, Volume 17, No. 2, April 2013.