[BURY, Lady Charlotte].
The Exclusives. In three Volumes ...
London: Henry Colburn and Richard Bentley ... 1830.
3 vols., 12mo., with the half-titles but without the terminal advertisement leaves in vols. II and III; some foxing in volume III, else a very good copy in mid nineteenth-century half calf and marbled boards.
£950

Approximately:
US $1305
€1113
Added to your basket:
The Exclusives. In three Volumes ...
First edition of a society novel written after the enormous success of Marianne Spencer Stanhope's Almack's (1826), a roman à clef centred on the fashionable assembly rooms in St. James's. In The Exclusives Lady Tilney plans a new coterie as Almack's is in decline ('that circle of exclusiveness had been polluted, its brief course was run'). She is clearly meant to represent the heiress Lady Jersey, the acknowledged leader of London society, who also figures in Almack's as Lady Hauton and in Coningsby and Sybil as Lady St. Julian. The Comtesse Leinsengen (Princess Lieven) is another character who finds that Almack's has become 'tiresome' and 'stupid': 'It was good enough at first, when it put people in a passion, et pendant que se faisoit fureur; but now that, somehow or oder, you liberales admitted every petite demoiselle vid her red elbows, and vulgar mama ... it has lost all its character'.

The new société choisie is to be 'quite exclusive – we shall settle d'avance every particular and qualification of the persons who may be admitted':

'The first requisite for a newly-initiated member to know is, how to cut all friends and relations who are not deemed worthy of being of a certain côterie; – the next, is to dress after a particular fashion, talk a particular species of language, not to know any thing or any person that does not carry the mark of the côterie, and speak in a peculiar tone of voice. To hold any conversation which deserves that name is called being prosy; – to understand any thing beyond the costume of life, pedantic' (II, 136).

Shortly after publication A Key to the Royal Novel, The Exclusives appeared as a pamphlet 'to extend the [novel's] sphere of usefulness ... by supplying the real name of the characters' (partly reprinted in Bentley's Private List and in Sadleir). The novel itself was remarkably successful, running to three editions within three months.

Sadleir 475; Wolff 1011.
You may also be interested in...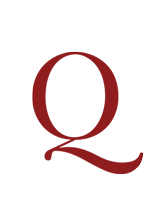 GRAVE CONCERNS [FRANCE.]
L'Ombre du feu Cardinal: or, Cardinal Fleury's Ghost. Translated from the original French Manuscript of the Abbè de V[ertamont]; formerly one of His Eminency's Domesticks: and now a State-Prisoner in the Bastille, at Paris …
First edition, ostensibly translated from a manuscript rescued by an Officer of the Guards at the Bastille, but in fact an original English thrust at French foreign policy following the death of Cardinal André-Hercule de Fleury, the able chief minister of Louis XV and political ally of Sir Robert Walpole.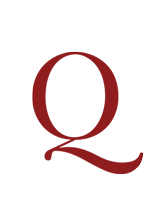 WOLLSTONECRAFT, Mary, and William BLAKE (illustrator).
Mary Wollstonecraft's original Stories, with five Illustrations … with an Introduction by E.V. Lucas.
Later edition of Wollstonecraft's Original Stories, illustrated by William Blake.