[BYRON, George Gordon, Lord].
Lara, a Tale. [and] Jacqueline, a Tale [by Samuel Rogers].
London: Printed for John Murray … 1814.
8vo., pp. [8], 128, [4], with the half-title and two final advertisement leaves; a very good copy, uncut in the original drab boards, paper spine label, front hinge cracked, spine a little worn and chipped at foot.
£400

Approximately:
US $530
€455
First edition, Randolph's fourth variant (with the crooked roman numeral on p. 82 and the fallen period on p. 20). By 1814 Byron was heavily pressed by debts, having previously refused payment for his poems. For Lara, the fourth of Byron's Levantine poems, published on the back of The Corsair ('The reader … may probably regard it as a sequel to a poem that recently appeared'), he accepted Murray's offer of £700, thenceforth driving hard bargains for copyrights to his work. Jacqueline had previously been printed for private circulation; Lara appears here for the first time.

Randolph, pp. 42-4.
You may also be interested in...
OWEN, John.
John Owen's Epigrams for Prince Henry. The Text of the Presentation Manuscript in the Library of Trinity College Cambridge. With introduction and notes by Nicholas Poole-Wilson.
Printed here for the first time is the text of an autograph manuscript of the epigrams which John Owen presented to Prince Henry, eldest son of James VI of Scotland (I of England), on the occasion of his becoming Prince of Wales in 1610. The small quarto, preserved at Trinity College, Cambridge, is the only surviving manuscript in Owen's own hand. It contains 105 epigrams, of which 25 appear in print here for the first time; others present a text frequently at variance with the printed versions which Owen published in 1612, the year of Henry's death.  The subjects are a characteristic cross-section of his bitter-sweet jests and jibes.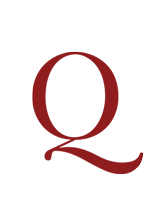 JOURNEY TO EMMAUS (A).
A sacred Dialogue ...
First edition, dedicated to Frederick, Prince of Wales, as Chancellor of Trinity College. This is the story from the Gospel of Luke that tells how, after the Resurrection, Jesus appeared two of his followers who were walking from Jerusalem to Emmaus. It takes the form of a dialogue between Cleopas and Matthias, lamenting ('Like Sheep when scatter'd o'er some dreary plain, / Their folds laid desolate, their Shepherd slain, / To the wide World poor helpless We are left, / Of Friends, of all that's dear bereft ...'). They encounter Emanuel, who asks 'Why walk ye thus disconsolate', but they do not recognise Him. ('O fools, O Slow of heart to understand'). Nonetheless they beg him to eat with them: 'Emanuel thus by kind Entreaties prest / The cottage enters: When their mighty Guest, / Yet unreveal'd, they at their humble Board / Had plac'd, in breaking Bread they knew their Lord; / And as they kneel'd, all trembling with Delight, / Worship to pay, He vanish'd from their Sight'.