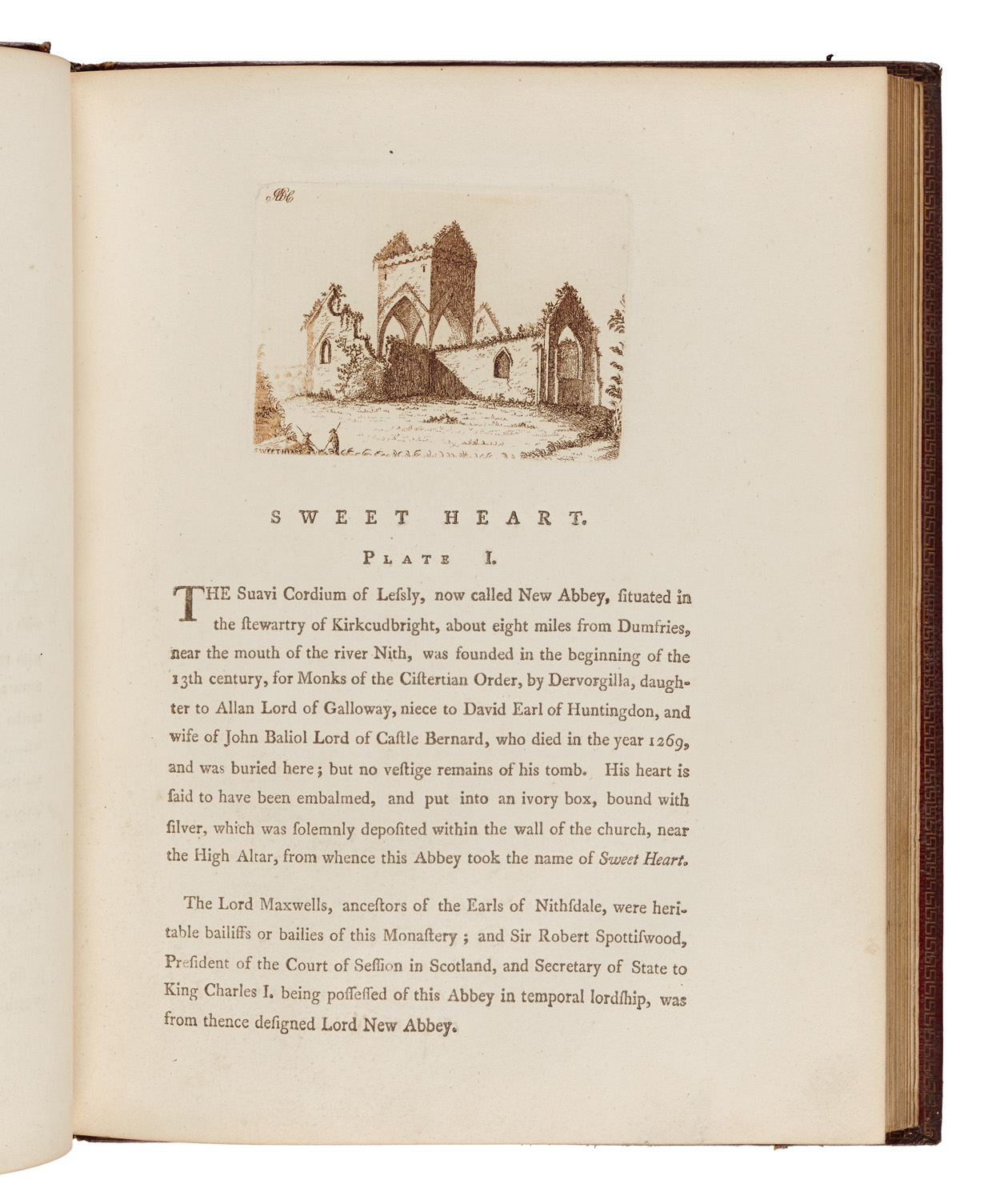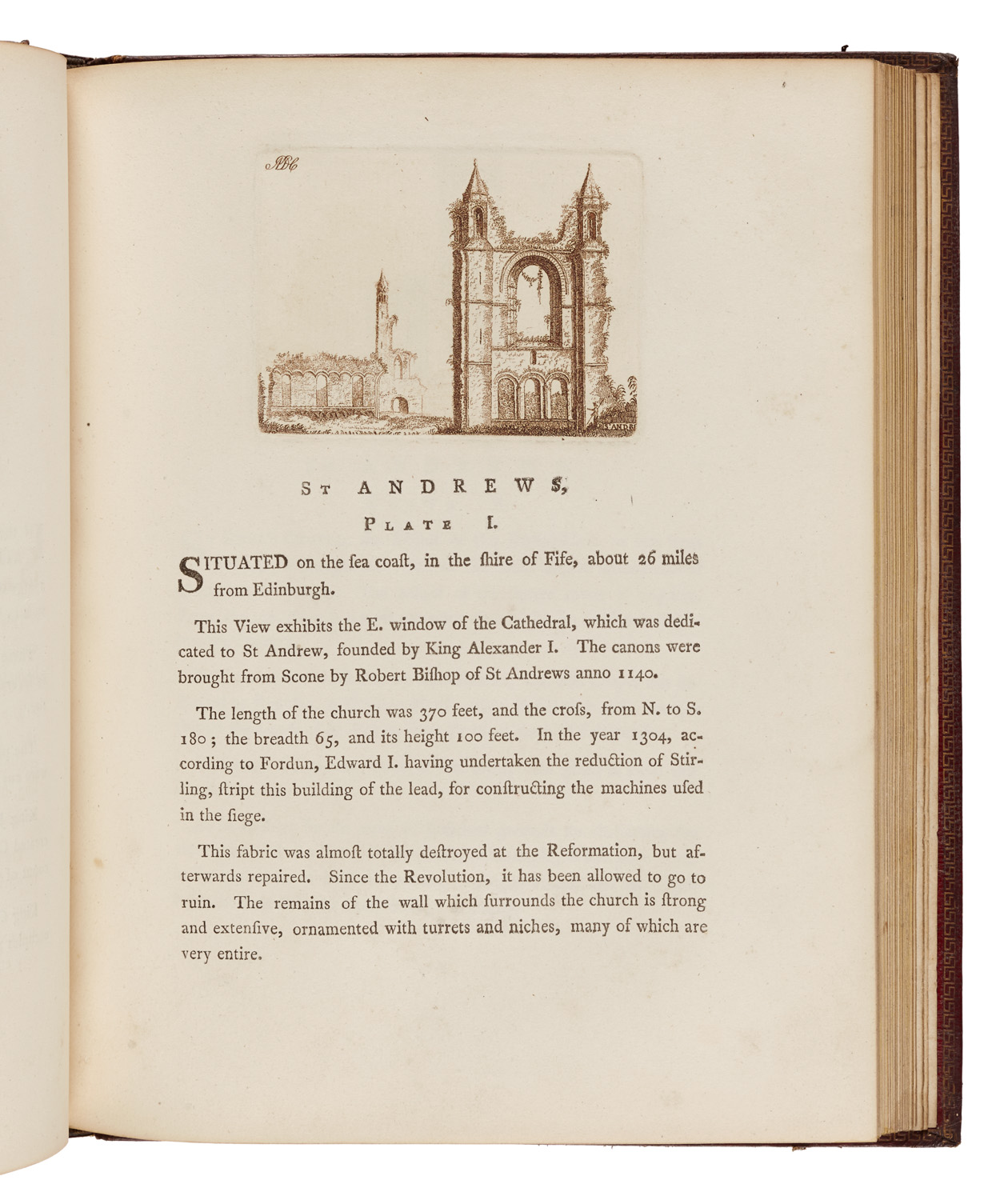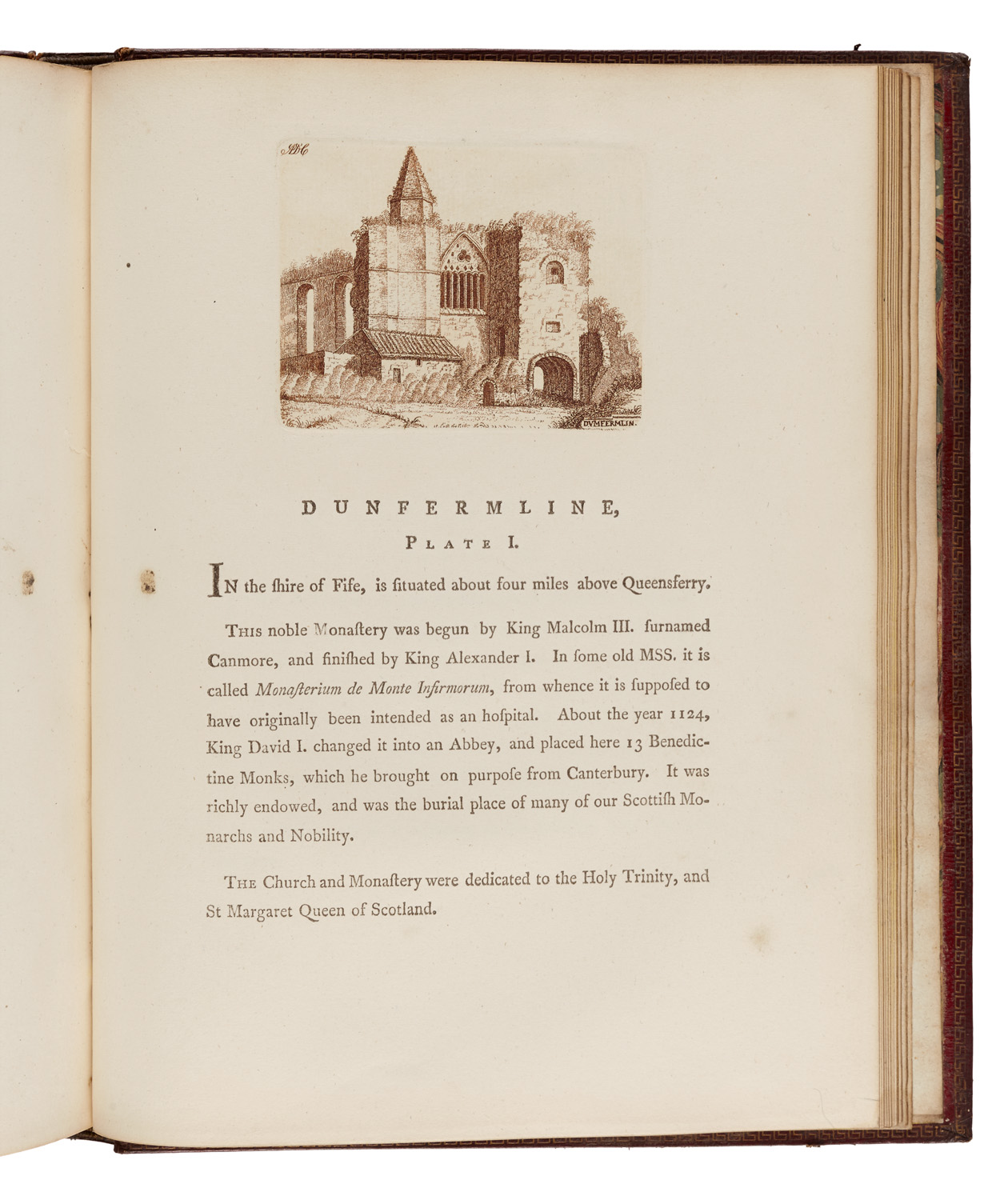 CARDONNEL, Adam de.
Picturesque Antiquities of Scotland [I–II] …
London: Printed for the Author, and sold by Edwards … also by Edwards's, in Halifax. 1788.
Two parts, 4to., pp. iv, 27, [1] [25 leaves]; 11, [1], [25 leaves], the unnumbered leaves prints on rectos only, with an etched illustration at the head (all signed by Cardonnel) and a letterpress description below; a fine copy, with the etchings printed in sepia, in contemporary red morocco by Edwards of Halifax, covers gilt with a border of wheels and floral sprays, spine gilt in compartments and lettered direct.
£975

Approximately:
US $1255
€1117
First edition, the very rare issue with the plates in sepia, printed directly onto thick wove paper.

Picturesque Antiquities is the chief work of the Scottish doctor turned antiquarian Adam Cardonnel, who assisted Francis Grose with his studies on Scotland in 1788-91 (Burns wrote to Grose care of Cardonnel in 1789). Cardonnel provided both the delightful illustrations and the text here, his work having one foot in the Picturesque movement and one in the revival of interest in the Gothic. Shortly afterward, in 1791, he left Scotland, having succeeded to estates in Northumberland, and took the name Adam Mansfeldt de Cardonnel-Lawson.

The work went through several forms. This, the first, is found more commonly with the illustrations on india paper, pasted above the letterpress text; we can find no record of a sepia printing, nor of a quarto issue with the engravings printed directly on the paper. An octavo issue followed, and then a reprint of the quarto with a new introduction, still dated '1788' but probably printed to coincide with the publication of two further parts in 1793.

See G. E. Bentley, The Edwardses of Halifax, Appendix 2 pp.76-84
You may also be interested in...
PARTIALLY-UNOPENED SET OF JESSOP'S 'DETAILED DESCRIPTION OF THE SOUTH EASTERN PART OF AUSTRALIA JESSOP, William Rowlestone Henry.
Flindersland and Sturtland; or, The Inside and Outside of Australia.
First edition, presumed first binding. A 'detailed description of the South Eastern part of Australia' (Ferguson), based on Jessop's travels in the late 1850s and early 1860s. 'In the twenty-fourth chapter of the second volume Jessop records in interesting and accurate detail an early expedition of one Ernest Giles whom the author met at Wilpena where Giles had stopped on his homeward trip from the north. This expedition [...] was from Adelaide to the north in search of new pastoral land. It does not appear to be elsewhere recorded and dates at least ten years before Giles's career became a matter of public record. Jessop supplies no precise date, but from the context it is clear that the expedition took place in the first half of 1859. [...] Constituting the first appearance in print of the last of the great Australian explorers, it is well worth adding to an exploration library' (Wantrup, pp. 266-267).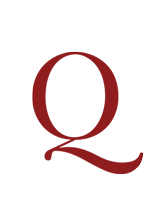 NURSING PROVISION AT SUFFOLK ALMSHOUSES LODER, Robert.
The statutes, and ordinances, for the government of the alms-houses, in Woodbridge, in the county of Suffolk, founded by Thomas Seckford ... 1587. Together with others subsequent, made by Sir John Fynch ... Henry Seckford ... Sir Joseph Jekyle ... Sir Peter King ... Sir Thomas Sewell ... and Sir John Eardley Wilmot ...
Scarce first edition of this interesting account of almshouses established at Woodbridge in Suffolk, including details of the 'poor widdows' and nurses employed to care for sick residents. The first almshouse was founded by the Elizabethan courtier and Member of Parliament, Thomas Seckford (1515/16-87). His statutes, given here, include provision for 'three poor widdows' to 'take paines, and be diligent and attendant, to comfort, help, succour, tend, and look unto such of the poor men as shall happen to be weak, sick, or otherwise infirmed in body'. The widows were each to be paid 53 shillings and 4 pence per annum for their nursing duties. The later ordinances included here show that in 1748 a house was 'appropriated for the use of the nurses ... contiguous to the men's almshouse'. By 1768 their pay had risen to 12 pounds per annum, and they were entitled to receive, every year, 'one hat – one gown – and under-cloathing – three shifts – two pair of shoes – and two pair of stockings'. The names of the nurses in 1792 are given as Sarah Kell (56), Mary Rye (57), and Mary Buttrum (51). The list of subscribers indicates that only about 100 copies of this work were printed, and 25 of these were taken by the printer and writer John Nichols.