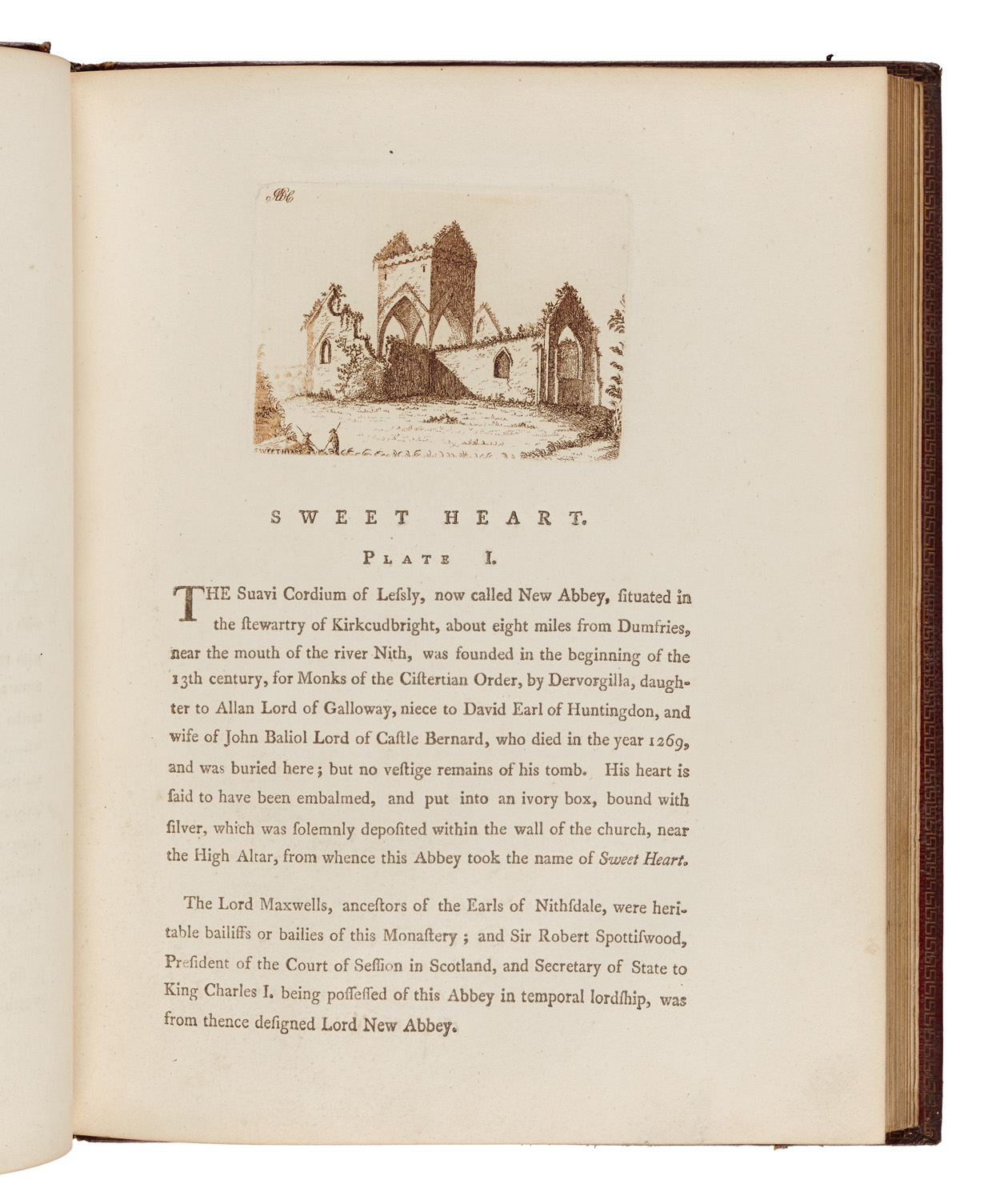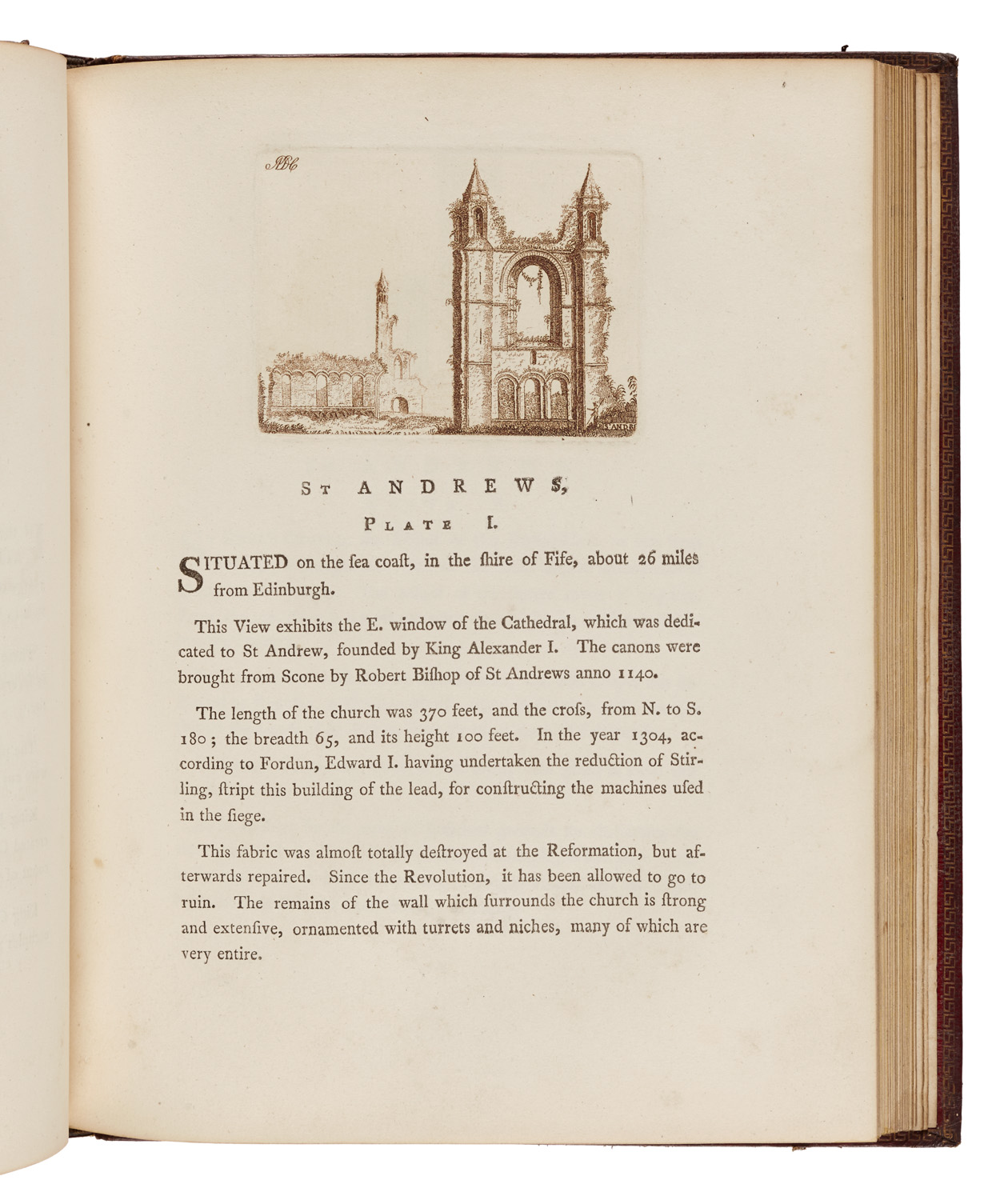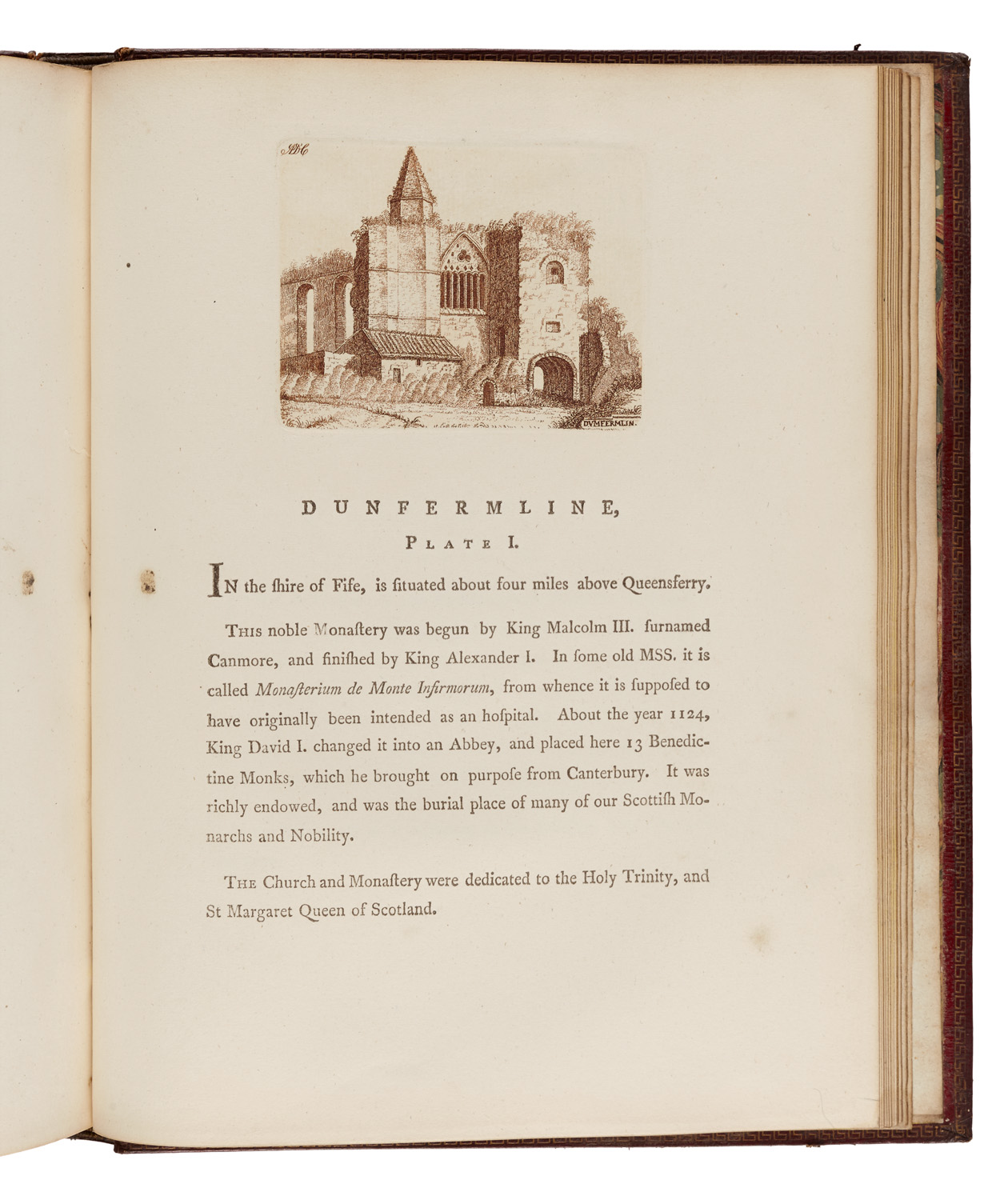 CARDONNEL, Adam de.
Picturesque Antiquities of Scotland [I–II] …
London: Printed for the Author, and sold by Edwards … also by Edwards's, in Halifax. 1788.
Two parts, 4to., pp. iv, 27, [1] [25 leaves]; 11, [1], [25 leaves], the unnumbered leaves prints on rectos only, with an etched illustration at the head (all signed by Cardonnel) and a letterpress description below; a fine copy, with the etchings printed in sepia, in contemporary red morocco by Edwards of Halifax, covers gilt with a border of wheels and floral sprays, spine gilt in compartments and lettered direct.
£975

Approximately:
US $1232
€1084
Added to your basket:
Picturesque Antiquities of Scotland [I–II] …
First edition, the very rare issue with the plates in sepia, printed directly onto thick wove paper.

Picturesque Antiquities is the chief work of the Scottish doctor turned antiquarian Adam Cardonnel, who assisted Francis Grose with his studies on Scotland in 1788-91 (Burns wrote to Grose care of Cardonnel in 1789). Cardonnel provided both the delightful illustrations and the text here, his work having one foot in the Picturesque movement and one in the revival of interest in the Gothic. Shortly afterward, in 1791, he left Scotland, having succeeded to estates in Northumberland, and took the name Adam Mansfeldt de Cardonnel-Lawson.

The work went through several forms. This, the first, is found more commonly with the illustrations on india paper, pasted above the letterpress text; we can find no record of a sepia printing, nor of a quarto issue with the engravings printed directly on the paper. An octavo issue followed, and then a reprint of the quarto with a new introduction, still dated '1788' but probably printed to coincide with the publication of two further parts in 1793.

See G. E. Bentley, The Edwardses of Halifax, Appendix 2 pp.76-84
You may also be interested in...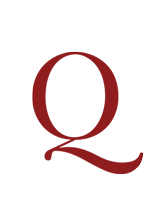 PARRY, ROSS, AND THE NORTHWEST PASSAGE ACCOUNT OF THE MOST REMARKABLE VOYAGES (An)
from the Discovery of America by Columbus to the present Time.
First and only edition of a compendium of exploration and discovery for children, taking in Columbus, Drake, Parry, Look, Franklin etc. True to its promise to record adventures up 'to the present time', the most recent voyage recorded here is Captain Ross's attempt to discover the North-West passage. With 'what degree of success … is not yet known' – Ross did not return to England until 1833. An Account was also issued as the first volume of Darton's Juvenile Cyclopaedia (Darton H832).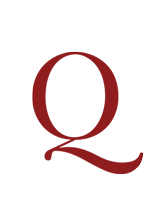 HOOPER, Luther.
Hand-loom weaving plain & ornamental ... with line drawings by the author & Noel Rooke: also collotype illustrations from ancient and modern textiles.
First edition, the copy owned and used by Ethel (later Mary) Gill (1878-1961), wife of Eric Gill (1882-1940), and later by their second daughter Petra (1906-1999). Petra was born the year before the Gills moved to Ditchling in Sussex, where they established a remarkable, largely Catholic, community of artists and craftsmen. Petra – her father's muse as an adolescent – learnt to weave at Ditchling in Ethel Mairet's workshop and later taught spinning and weaving herself at the short-lived boarding school established by Gill at Capel-y-Ffin in the early 1930s. Having broken off her engagement with the painter and poet David Jones, Petra married the letterer, engraver and cartoonist Denis Tegetmeier in 1930, weaving her own wedding dress.