CARR, Lisle.
Judith Gwynne …
Henry S. King & Co. … London, 1873
3 vols., 8vo.; title-pages and final leaves browned by offset from binding, slightly foxed but a good copy in original blue cloth, stamped in black and lettered in gilt; colour somewhat faded in patches, hinges starting, upper front corners bumped.
£200

Approximately:
US $266
€236
Added to your basket:
Judith Gwynne …
First edition, a scarce romance-cum-society novel.

The eponymous heroine is an orphaned, self-educated and intelligent young woman with a lofty bearing, 'not the girl to eat the bread of dependence, so long as there was any possibility of earning a livelihood.' At the novel's outset she seems overqualified for her position as governess to the children of a farmer and his socially grasping wife, but her position is explained when a dashing young colonel arrives in their rural town.

Judith is tortured by his presence because the two were sweethearts until the blackguard renounced their relationship, following his disinheritance. Judith fled her post in town to avoid him but despite his roguish nature, which is revealed to its full extent as the novel unfolds, she finds herself no less in love with him upon this second acquaintance. In the meantime the hero of the novel, a gentle country lawyer, behaves impeccably towards Judith, with whom he is deeply in love, and vows to be her aide and confident despite the pain it causes him. The plot hinges upon this love triangle, against the context of small-town social machinations, and takes its protagonists to London, with its temptations, before the story is resolved.

OCLC shows Emory and Stanford only.
You may also be interested in...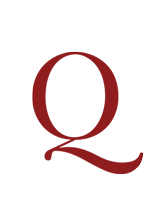 [TOYNBEE, Arnold.]
"Progress and poverty," a criticism of Mr. Henry George. Being two lectures delivered in St. Andrew's Hall, Newman Street, London, by the late Arnold Toynbee, M.A., Senior Bursar and Tutor of Balliol College, Oxford.
First edition. The transcript of two lectures delivered in 1883 by the social reformer and political economist Arnold Toynbee (1852-1883) criticising Henry George's Progress and Poverty (1879). Toynbee was convinced that George's work was too one-sided and sought to mitigate its influence on the leaders of working-class opinion. The prefatory note explains that Toynbee had intended on expanding the shorthand notes of these speeches into a more developed treatise but was sadly overcome by illness and perished before this could be accomplished.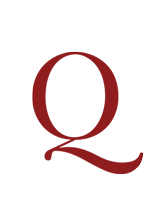 JEVONS, William Stanley.
La moneta ed il meccanismo dello scambio.
First Italian edition of 'a most readable volume' (DNB), written quite late in Jevons's life and published in English the previous year as part of The International Scientific Series. 'In preparing this volume, I have attempted to write a descriptive essay on the past and present monetary systems of the world, the materials employed to make money, the regulations under which the coins are struck and issued, the natural laws which govern their circulation, the several modes in which they may be replaced by the use of paper documents, and finally, the method in which the use of money is immensely economized by the cheque and clearing system now being extended and perfected' (Preface).