CARR, Lisle.
Judith Gwynne …
Henry S. King & Co. … London, 1873
3 vols., 8vo.; title-pages and final leaves browned by offset from binding, slightly foxed but a good copy in original blue cloth, stamped in black and lettered in gilt; colour somewhat faded in patches, hinges starting, upper front corners bumped.
£200

Approximately:
US $265
€227
First edition, a scarce romance-cum-society novel.

The eponymous heroine is an orphaned, self-educated and intelligent young woman with a lofty bearing, 'not the girl to eat the bread of dependence, so long as there was any possibility of earning a livelihood.' At the novel's outset she seems overqualified for her position as governess to the children of a farmer and his socially grasping wife, but her position is explained when a dashing young colonel arrives in their rural town.

Judith is tortured by his presence because the two were sweethearts until the blackguard renounced their relationship, following his disinheritance. Judith fled her post in town to avoid him but despite his roguish nature, which is revealed to its full extent as the novel unfolds, she finds herself no less in love with him upon this second acquaintance. In the meantime the hero of the novel, a gentle country lawyer, behaves impeccably towards Judith, with whom he is deeply in love, and vows to be her aide and confident despite the pain it causes him. The plot hinges upon this love triangle, against the context of small-town social machinations, and takes its protagonists to London, with its temptations, before the story is resolved.

OCLC shows Emory and Stanford only.
You may also be interested in...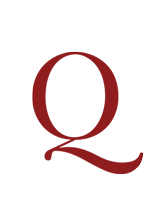 ELIZABETHAN SCHOOL BOOK OCLAND, Christopher.
Anglorum praelia, ab Anno Domini. 1327. anno nimirum primo inclytissimi Principis Eduardi eius nominis tertii, usque ad Annu[m] Domini 1558. Carmine summatim perstricta. Item. De pacatissimo Angliae statu, imperante Elizabetha, compendiosa narratio . . . Hiis Alexandri Nevilli Kettum: tum propter argumenti similitudinem, tum propter orationis elegantiam adiunximus.
First published in 1580, this is one of three closely similar 1582 editions of Ocland's Anglorum proelia which add two works at the end: Ocland's Eirēnarchia (a continuation of Anglorum proelia first published in 1582) and Alexander Neville's account of the 1549 Norfolk rising, De furoribus Norfolciensium Ketto duce (first published in 1575).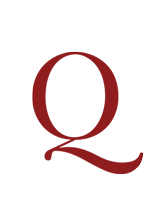 AN EARLY APPEARANCE OF JOYCE'S WORK IN PROGRESS [JOYCE.] ROTH, Samuel [Edits.].
Two Worlds – A Literary Quarterly Devoted to the Increase of the Gaiety of Nations.
First edition. Unnumbered, one of 500, of which 450 numbered copies were designated for subscribers. Between September 1925 and September 1926 Two Worlds published installments of Joyce's 'Work in Progress' (Finnegan's Wake), reprinted from European publications (in this case from Criterion, July 1925). The reprints were unauthorized by Joyce, and they ceased after five issues when no further fragments became available for reprinting.