CARR, Lisle.
Judith Gwynne …
Henry S. King & Co. … London, 1873
3 vols., 8vo.; title-pages and final leaves browned by offset from binding, slightly foxed but a good copy in original blue cloth, stamped in black and lettered in gilt; colour somewhat faded in patches, hinges starting, upper front corners bumped.
£200

Approximately:
US $280
€225
First edition, a scarce romance-cum-society novel.

The eponymous heroine is an orphaned, self-educated and intelligent young woman with a lofty bearing, 'not the girl to eat the bread of dependence, so long as there was any possibility of earning a livelihood.' At the novel's outset she seems overqualified for her position as governess to the children of a farmer and his socially grasping wife, but her position is explained when a dashing young colonel arrives in their rural town.

Judith is tortured by his presence because the two were sweethearts until the blackguard renounced their relationship, following his disinheritance. Judith fled her post in town to avoid him but despite his roguish nature, which is revealed to its full extent as the novel unfolds, she finds herself no less in love with him upon this second acquaintance. In the meantime the hero of the novel, a gentle country lawyer, behaves impeccably towards Judith, with whom he is deeply in love, and vows to be her aide and confident despite the pain it causes him. The plot hinges upon this love triangle, against the context of small-town social machinations, and takes its protagonists to London, with its temptations, before the story is resolved.

OCLC shows Emory and Stanford only.
You may also be interested in...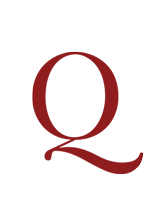 BYRD, William, John BULL and Orlando GIBBONS.
Parthenia or the maydenhead of the first musicke that ever was printed for the virginalls.
Facsimile reprint of the original edition of c. 1612/13, handsomely bound by Zaehnsdorf. At the end is a short introduction to the work by the great Austrian musicologist and bibliographer Otto Erich Deutsch.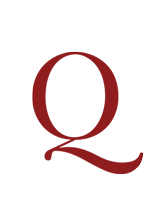 POSTLETHWAYT, Malachy.
Great-Britain's true system: wherein is clearly shewn, I. That an increase of the public debts and taxes must, in a few years, prove the ruin of the monied, the trading, and the landed interests. II. The necessity of raising the supplies to carry on the war, within the year. II. That such a design, however seemingly difficult, is very practicable: with a sketch of various schemes for that purpose. IV. An expedient which will support the public credit, in all times of public distress and danger. To which is prefixed, an introduction, relative to the forming a new plan of British politicks, with respect to our foreign affairs, and our connections on the continent. …
First edition of the last published work of that eighteenth-century British Mercantilist 'whose vision was undiluted by vestiges of humanitarism', most famous for his Universal Dictionary of Trade and Commerce (1751-1755), which was twenty years in the making (The New Palgrave).