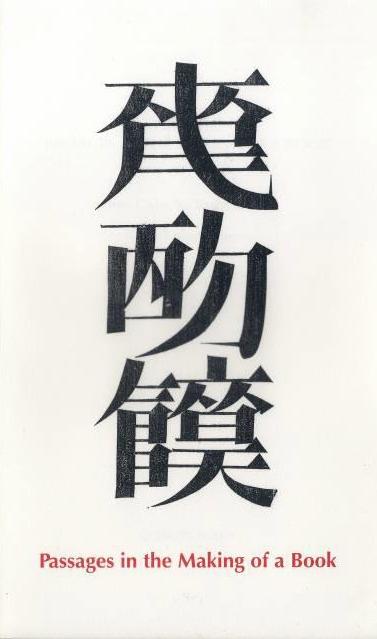 CAYLEY, John, XU BING and others (Katherine SPEARS, ed.).

Tianshu: Passages in the Making of a Book.
[London], Bernard Quaritch Ltd, 2009.
8vo, pp. iii, [1], 177, with 40 pages of colour illustrations; clear plastic binding.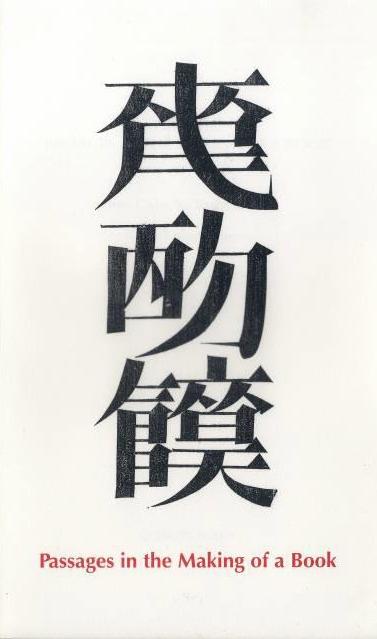 Added to your basket:
Tianshu: Passages in the Making of a Book.
This is the most comprehensive study on Tianshu to date, focusing on both the bibliographic and technical details of the work. The text contains new essays by Xu Bing (published both in Mandarin and in translation), John Cayley (Brown University), Professor Lydia Liu (Columbia University) and Professor Haun Saussy (Yale University). It also includes an essay from 1994 on Xu Bing's 'nonsense writing' by Professor Wu Hung (University of Chicago), a detailed bibliographic description of the Tianshu and a thorough exhibition history.

ISBN: 0-9550852-9-2.
You may also be interested in...
POCKET-SIZED TRAGEDIES SENECA, Lucius Annaeus.
L. Annaei Senecae Cordubensis tragoediae decem. Quibus adiectae sunt variae lectiones. Et selectis exemplaribus collectae.
An extremely rare pocket-sized Jesuit school edition of the tragedies of Seneca, likely intended for use at the Jesuit College at Brera, in Milan, with a charming doodle from a bored young student.
the radio adapter's copy LEWIS, Wyndham.
Tarr.
Third (second revised) edition, set up from a corrected version of the re-written text of 1928 – the details of the textual differences are outlined in 'Tarr V' by Bernard Lafourcade (Enemy News 15, Winter 1982). The dust-jacket features Lewis's last drawing before his blindness (see Meyers).