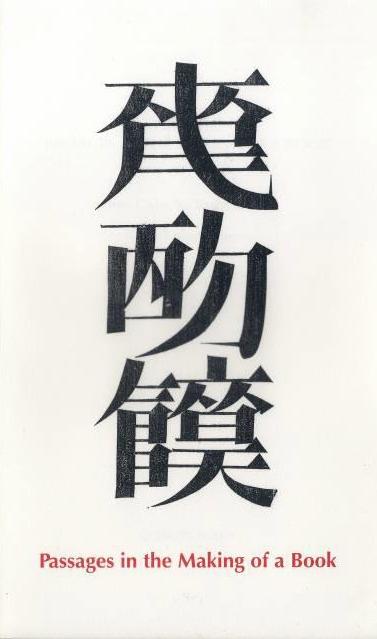 CAYLEY, John, XU BING and others (Katherine SPEARS, ed.).

Tianshu: Passages in the Making of a Book.
[London], Bernard Quaritch Ltd, 2009.
8vo, pp. iii, [1], 177, with 40 pages of colour illustrations; clear plastic binding.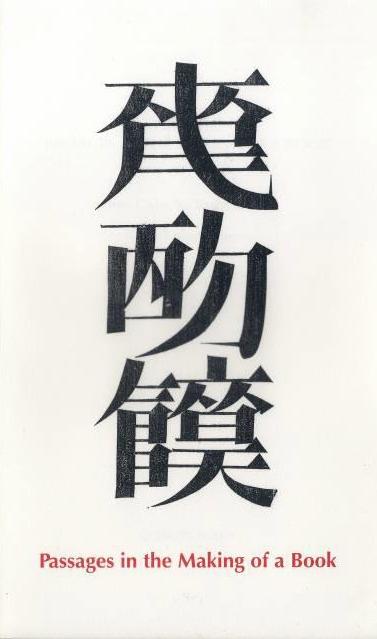 Added to your basket:
Tianshu: Passages in the Making of a Book.
This is the most comprehensive study on Tianshu to date, focusing on both the bibliographic and technical details of the work. The text contains new essays by Xu Bing (published both in Mandarin and in translation), John Cayley (Brown University), Professor Lydia Liu (Columbia University) and Professor Haun Saussy (Yale University). It also includes an essay from 1994 on Xu Bing's 'nonsense writing' by Professor Wu Hung (University of Chicago), a detailed bibliographic description of the Tianshu and a thorough exhibition history.

ISBN: 0-9550852-9-2.
You may also be interested in...
BIRDS DO IT, BEES DO IT… PIRON, Alexis.
Oeuvres badines …
Scarce illustrated edition of the 'frolicsome works' of the French dramatist and wit Piron (1689–1773), collecting sixty-eight salacious poems accompanied by eight erotic engraved plates. The collection includes the notorious Ode à Priape, the publication of which obliged Piron to leave his native Dijon for Paris, and prompted Louis XV to veto his election to the Académie française.
THE ADVENTURES OF A DOLL WETZELL, Madame.
Les Matinées de la poupée, ou récréations d'une petite fille.
First and only edition, very rare, of a charming illustrated account of a girl's doll. Brillantine, a doll, is given to Célénie for company while her elder sister Alméa is in Africa; the book recounts in detail their relationship over the course of a week, from Brillantine's arrival with the family d'Ervilliers (on Saturday 18 May 1844), the provision of her wardrobe and furnishing of her apartment (a cabinet overlooking the garden), her education by Célénie, and their adventures meeting other girls and dolls and going on a horse-ride.