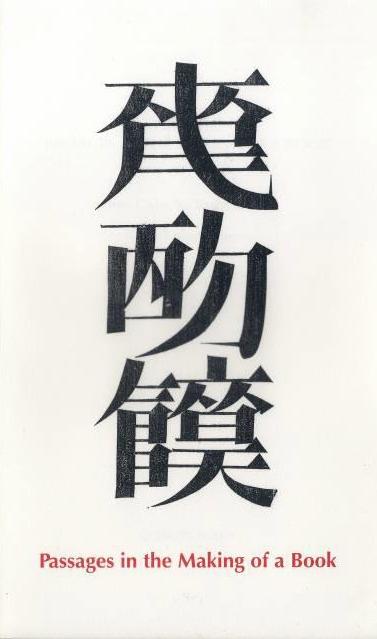 CAYLEY, John, XU BING and others (Katherine SPEARS, ed.).

Tianshu: Passages in the Making of a Book.
[London], Bernard Quaritch Ltd, 2009.
8vo, pp. iii, [1], 177, with 40 pages of colour illustrations; clear plastic binding.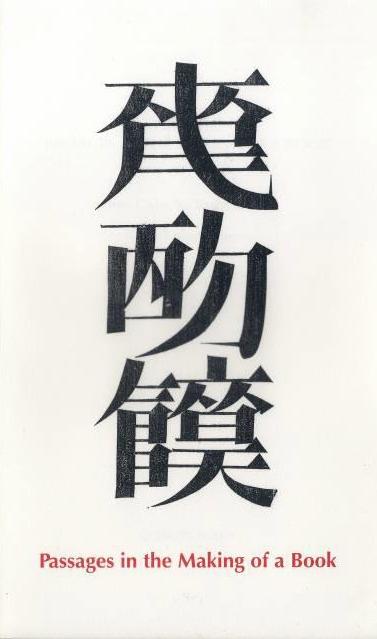 Added to your basket:
Tianshu: Passages in the Making of a Book.
This is the most comprehensive study on Tianshu to date, focusing on both the bibliographic and technical details of the work. The text contains new essays by Xu Bing (published both in Mandarin and in translation), John Cayley (Brown University), Professor Lydia Liu (Columbia University) and Professor Haun Saussy (Yale University). It also includes an essay from 1994 on Xu Bing's 'nonsense writing' by Professor Wu Hung (University of Chicago), a detailed bibliographic description of the Tianshu and a thorough exhibition history.

ISBN: 0-9550852-9-2.
You may also be interested in...
[FAUVEAU, Felicie de.]
Il monumento dell' illustre ed egregia scultrice madamigella Felicita de Fauveau illustrato dal P.B. socio corrispondende di varie accademie e deciato alla nobile di lei genitrice la signra Ippolita de Fauveau.
Very rare commemoration, published anonymously, of the sepulchral monument made by the Franco-Italian sculpter Félicie de Fauveau for her mother, found in the cloister of Santa Maria del Carmine in Florence. De Fauveau (1801–1886), called 'the new Canova' by Stendhall after her participation in the Paris Salon in 1827, had lived in Florence since 1834, having exiled herself from France after the Revolution of 1830. There she became widely sought after as a sculptor, and was commissioned by the likes of Nicolas I of Russia; her works include a font at the Palazzo Pitti and funerary monuments in Santa Croce and the English Cemetery in Piazzale Donatello. The monument to her mother, created in 1859, is perhaps her best known work; the author here places it in the context of Florentine art, describing the whole as 'mirabile e istraordinario'.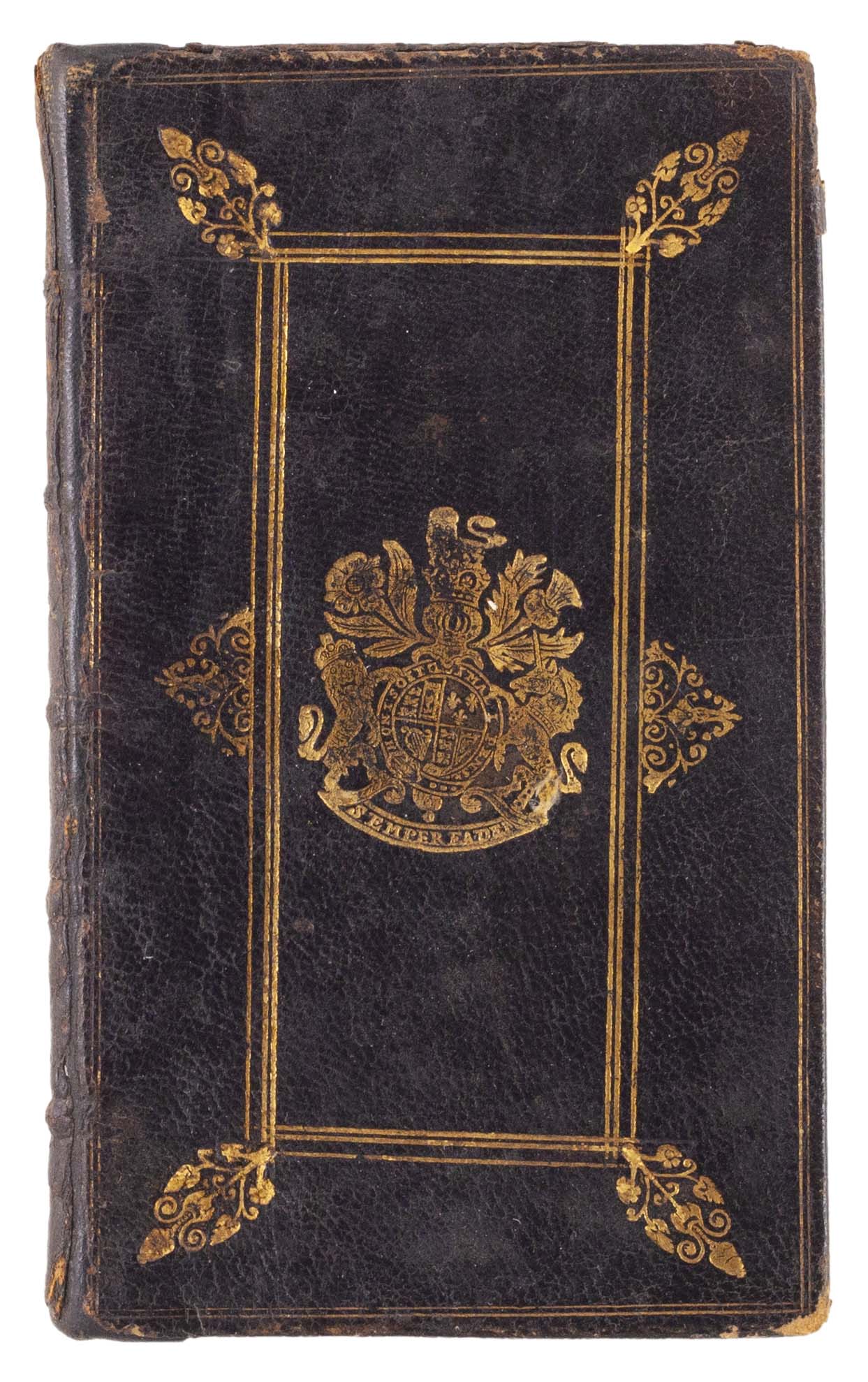 [TREASON.]
A Collection of the several Statutes and Parts of Statutes now in Force relating to High Treason and Misprision of High Treason.
First edition, published shortly after the Treason Act 1708, in its contemporary binding. Issued following the revision of laws relating to high treason following the Union of 1707, the texts were printed by the printers to Queen Anne and are often found in black morocco bindings to this design, with her arms blocked on each board. The tools used for the corner-pieces, however, vary between copies.