CHACHIKOV, Aleksandr Mikhailovich.
Chai-Khane.
Moscow, Moscow Guild of Poets, 1927.
Sm. 8vo, pp. 47; in the original printed wrappers, a few stains.
£100

Approximately:
US $139
€113
First edition of a collection which highlights the poet's interest in the Caucasus and other (non-Russian) parts of the Soviet Union, often employing foreign words in the poems. A short vocabulary is appended. Chachikov produced a number of volumes of verse, including translations from Georgian.

Tarasenkov p. 397; not in Kilgour.
You may also be interested in...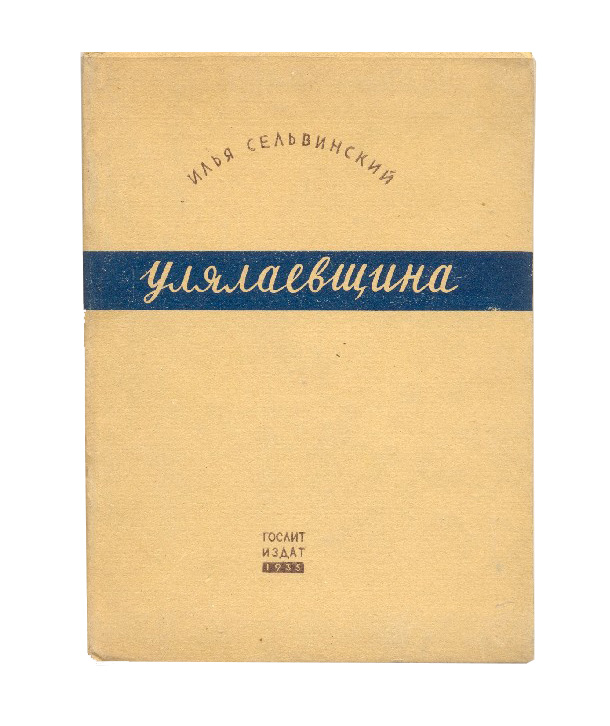 SEL'VINSKII, Il'ia Lvovich.
Ulialaevshchina: epopeia [The Ulialaev uprising: an epic].
Fourth edition (first, 1927) of Sel'vinskii's first and most successful verse epic. Ulialaevshchina describes the fortunes of a kulak, Ulialaev, 'who seized an estate from its pre-Revolutionary owner and was later defeated in an anarchist rebellion by the Red Army. Selvinsky's depictions are folkloric. The hero's wife, first taken from the landowner, is brutally murdered, her corpse dragged by a horse, and her head impaled on a spear by the Red commander. Ulialaev himself is shot and decapitated. In the 1950s this tale had to be rewritten, and its hero became Lenin' (Evelyn Bristol, A History of Russian Poetry, OUP, 1991, p. 255).
GOR'KII, Maksim, pseud. [i.e. Aleksei Maksimovich Peshkov].
V liudiakh [In the world].
First edition printed in Russia of the second volume of Gorky's memoirs, first published in Berlin in 1916. It was preceded by Childhood (1913) and followed by My university years (1923). 'Gorky reached the apogee of his creative powers in his autobiographical trilogy, Childhood, In the World and My University Years, a magnificent panorama of Russian lower and lower middle-class life. In vignette after vignette from his own life, Gorky is at his best, as he deftly shifts the center of attention from himself to the situation and people he faces' (Victor Terras).