STATE-CONTROLLED BANKING SYSTEM PROPOSAL IN SWEDEN
CHARLES, King of Sweden and Norway, or OSCAR I (attrib. authors), and Friedrich Ernst FELLER (translator).

Ueber die Banken. (Von einem schwedischen Fürsten). Deutsch von F. E. Feller ...
Leipzig, Goetz, 1843.
8vo, pp. viii, 36; title-page foxed, lower portion of the text block lightly waterstained, but a good copy, unbound as issued, with a paper spine; contemporary ink ownership inscription at the head of title, later blue pencil number denoting this pamphlet as number 13 in a miscellany.
£300

Approximately:
US $366
€340
Added to your basket:
Ueber die Banken. (Von einem schwedischen Fürsten). Deutsch von F. E. Feller ...
First edition thus, scarce, of a treatise on banks, banking and money in Sweden in the crucial years from 1800 to 1842, probably a translation of Om banker; skrift meddelad i Conseljen den 15 augusti 1842, attributed to Karl XIV Johan by Linnström, Svenskt boklexikon. Humpert's Bibliographie der Cameralwissenschaften attributes it to Oscar I.

'For a few years, the Crown and the Parliament were in agreement about the creation of a largely State controlled banking system. At an 1842 cabinet meeting, the King presented a
memorandum concerning private banking. His vision was to replace the note issuing private banks with banks only partly privately owned and dependent on the Riksbank. These Riksbank branches would have a maximum of 50% private ownership and would operate with credits from the Riksbank. The obvious time for introducing this new system would be when the existing charters expired in 1847' (A. Ögren, 'The causes and consequences of banking regulation: the case of Sweden', in Past, Present and Policy 4th International Conference, Geneva, 2011, p. 7).

Rare. No copies in the US, one in the UK (Senate House).
You may also be interested in...
[MABBUT, George].
Sir Isaac Newton's tables for renewing and purchasing the leases of cathedral-churches and colleges, according to the several rates of interest: with their construction and use explained. Also tables for renewing and purchasing the leases of land or houses, very necessary and useful for all purchasers, but especially those who are any way concerned in church or college leases. To which is added, the value of church and college leases consider'd, and the advantage to the lessees made very apparent. By a late Bishop of Chichester. To which are also added, tables of interest exactly computed at 3, 3 ½, 4, and 5 per cent. With other useful tables.
Sixth edition, first published in 1686, this issue was sometimes also published with a separate title page and imprint reading, 'The money'd man's pocket-book', London, 1742' immediately preceding the title-page of the second part. A series of tables calculating the amounts owed on leases based on varying interest rates and time periods. The author also includes tables for the calculation of fines for late payment based on varying interest rates. The third section, 'tables of interest…' calculates the interest due on loans of set amounts given an interest rate of 3, 3 ½, 4, or 5 per cent. Amongst the useful tables mentioned at the end of the title, is a series of Tables of Brokerage and Commission.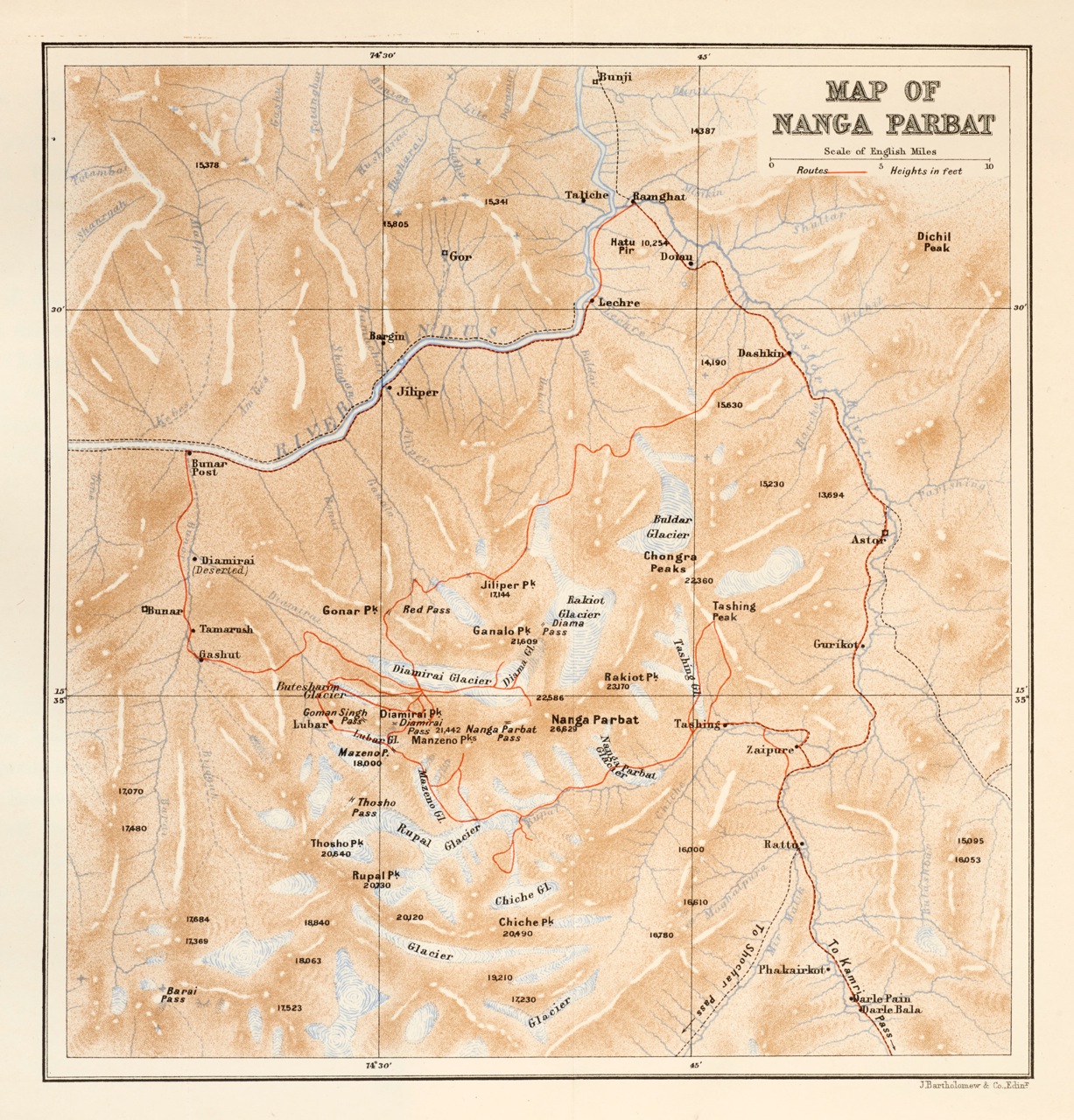 FROM THE LIBRARY OF CHEMIST AND MOUNTAINEERHUMPHREY OWEN JONES COLLIE, John Norman.
Climbing on the Himalaya and other Mountain Ranges.
First edition, published in the year that Collie (1859-1942) became professor of organic chemistry at University College London. 'Besides his eminence as a scientist, [Collie] acquired great fame as a climber and explorer of mountains. Beginning with the Cuillin peaks in Skye, where he discovered many new climbs, he climbed with notable success in the Alps, and went in 1895 with A. F. Mummery to the Himalayas, where they attempted the ascent of Nanga Parbat; during this expedition Mummery was killed, an episode which deeply affected Collie ... His books, Climbing on the Himalaya and other Mountain Ranges (1902) and (with Hugh E. M. Stutfield) Climbs and Exploration in the Canadian Rockies (1903), are famous records ... He was elected president of the Alpine Club in 1920 and was an honorary member of many other climbing clubs' (ODNB).