STATE-CONTROLLED BANKING SYSTEM PROPOSAL IN SWEDEN
CHARLES, King of Sweden and Norway, or OSCAR I (attrib. authors), and Friedrich Ernst FELLER (translator).

Ueber die Banken. (Von einem schwedischen Fürsten). Deutsch von F. E. Feller ...
Leipzig, Goetz, 1843.
8vo, pp. viii, 36; title-page foxed, lower portion of the text block lightly waterstained, but a good copy, unbound as issued, with a paper spine; contemporary ink ownership inscription at the head of title, later blue pencil number denoting this pamphlet as number 13 in a miscellany.
£300

Approximately:
US $399
€334
Added to your basket:
Ueber die Banken. (Von einem schwedischen Fürsten). Deutsch von F. E. Feller ...
First edition thus, scarce, of a treatise on banks, banking and money in Sweden in the crucial years from 1800 to 1842, probably a translation of Om banker; skrift meddelad i Conseljen den 15 augusti 1842, attributed to Karl XIV Johan by Linnström, Svenskt boklexikon. Humpert's Bibliographie der Cameralwissenschaften attributes it to Oscar I.

'For a few years, the Crown and the Parliament were in agreement about the creation of a largely State controlled banking system. At an 1842 cabinet meeting, the King presented a
memorandum concerning private banking. His vision was to replace the note issuing private banks with banks only partly privately owned and dependent on the Riksbank. These Riksbank branches would have a maximum of 50% private ownership and would operate with credits from the Riksbank. The obvious time for introducing this new system would be when the existing charters expired in 1847' (A. Ögren, 'The causes and consequences of banking regulation: the case of Sweden', in Past, Present and Policy 4th International Conference, Geneva, 2011, p. 7).

Rare. No copies in the US, one in the UK (Senate House).
You may also be interested in...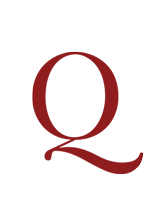 RENGGER, Albrecht.
Bericht über die Armen-Erziehungs-Anstalt in Hofwyl, im Namen der zu Beaufsichtigung derselben niedergesetzten Commission …
First edition of an account of the agricultural school for poor children founded by Philipp Emanuel von Fellenberg on the estate of Hofwyl in Switzerland in 1799. This is a detailed account of the workings of the school, and its ethos, which was designed to be self supporting and taught children the value of manual argricultural work combined with academic instructions. The book was published by the commission overseeing the school in an attempt to secure its survival after its founder's death.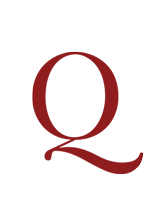 COQUEREL, Nicolas de.
Discours de la perte que les François reçoiuent en la permission d'exposer les monnoyes estrangeres. Et l'unique moyen pour empescher que les bonnes & fortes monnoyes, à fabriquer aux coins & Armes du Roy, ne piussent estre à jamais falsifiées rognées, surhaussées de prix, ny transportées hors le Royaume …
First edition, scarce, of this work on monetary policy and coinage by Nicolas de Coquerel, general de monnaies at the court of Henri IV. Coquerel begins his work with a history of human society, in order to show the centrality of money and monetary policy to the State. Arthur E. Monroe describes his plans as similar in nature to those of Bodin and Scaruffi, in this case to make all French coinage based on divisions of the 'Henrique d'or' (Monetary theory before Adam Smith, p. 93).