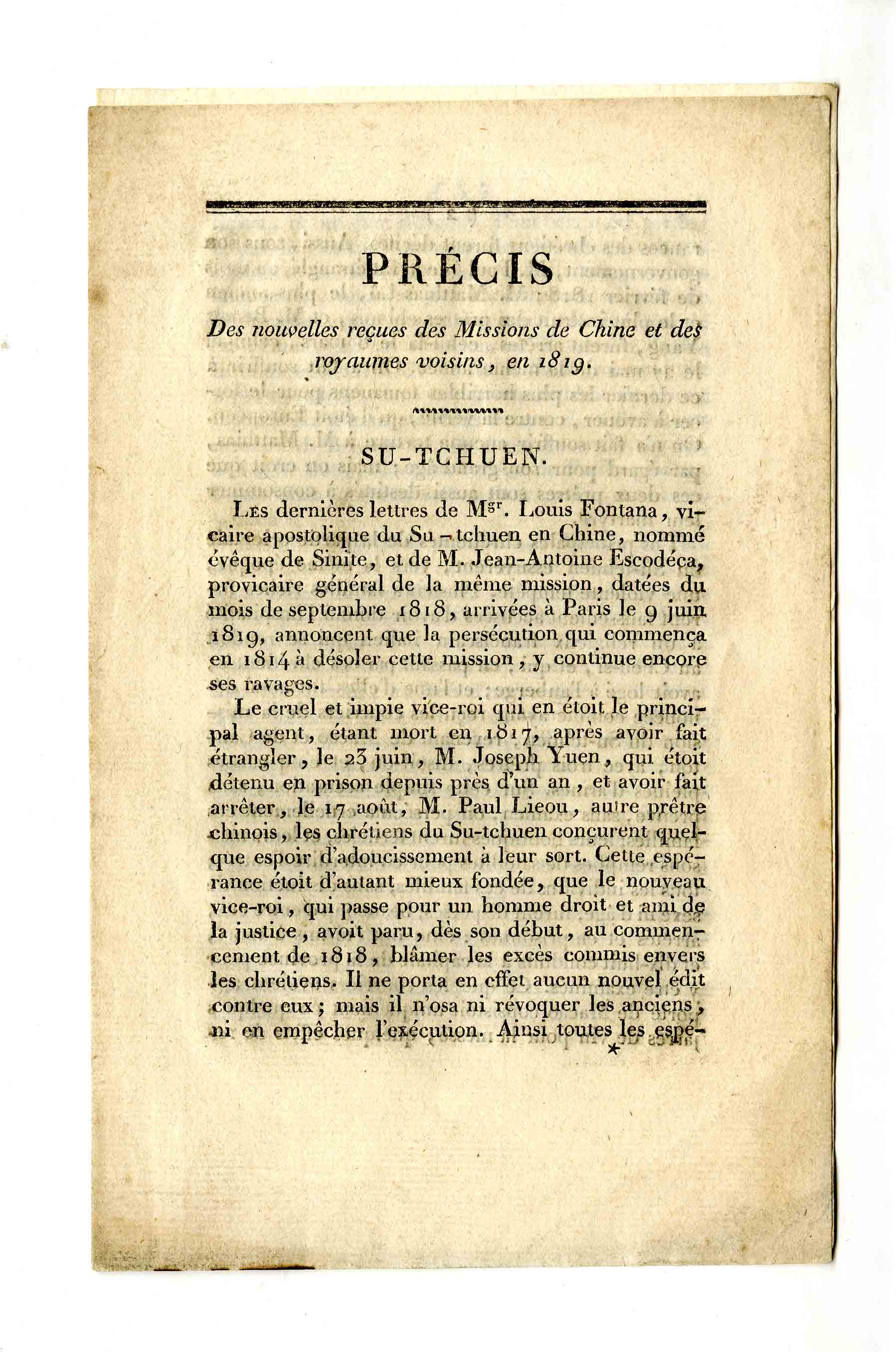 ON FRENCH MISSIONS IN CHINA - UNRECORDED
[CHINA.]
Précis des nouvelles reçues des missions de Chine et des royaumes voisins, en 1819.
[Paris, Adrien Le Clere, 1819?].
8vo, pp. 8; dropped-head title; a very good crisp copy, unbound.
£180

Approximately:
US $245
€209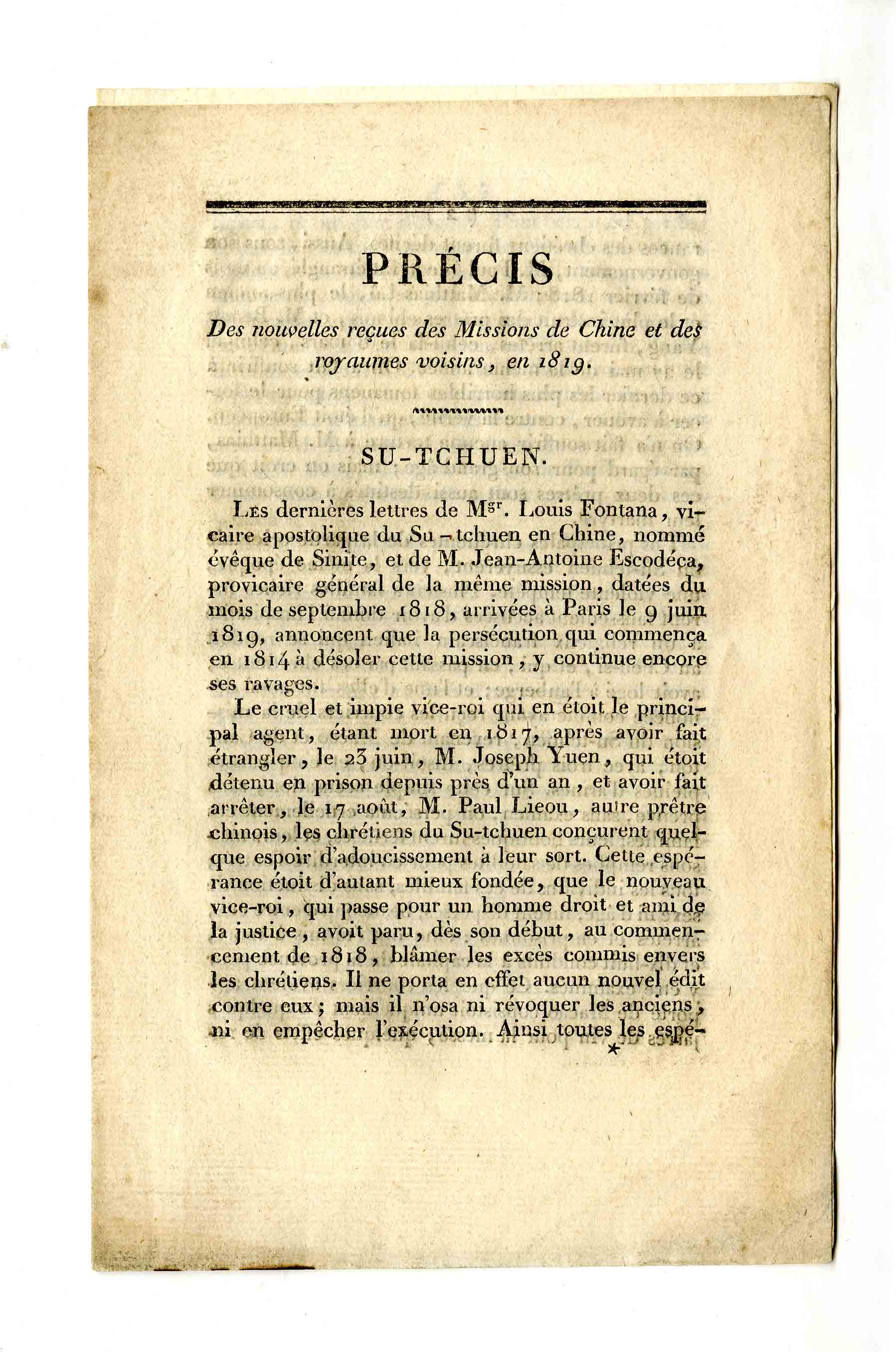 Added to your basket:
Précis des nouvelles reçues des missions de Chine et des royaumes voisins, en 1819.
An extremely rare summary of the state of French Christian missions in Su-Tchuen (China), Tong-King (Vietnam), Cochinchine (Vietnam), Siam (Thailand), and Pondichery (India) in 1819.

Starting with Su-Tchuen, the writer records that persecution has continued under the new viceroy, Paul Lieou being strangled, Benoît Yang tortured, wealthy Christian families persecuted on false charges (including arms smuggling), and breviaries near impossible to come by. In spite of this, neophytes continue to profess their Christian faith in public. While no persecution is reported in Tong-King and Cochinchine, there is fear of the new regime, the threat of civil war, plague and famine, and brigands causing havoc. In such circumstances the writer expresses his concern for the paucity, old age, ill health, and poverty of the French missionaries. Remarking that an epidemic had prompted a number of the inhabitants of Pondicherry to be baptised, the writer concludes with a plea for support for France's far eastern missions: for more missionaries, for alms, and for prayers.

We have been unable to trace any copies on COPAC or Worldcat, which only record later Précis of the 1820s.
You may also be interested in...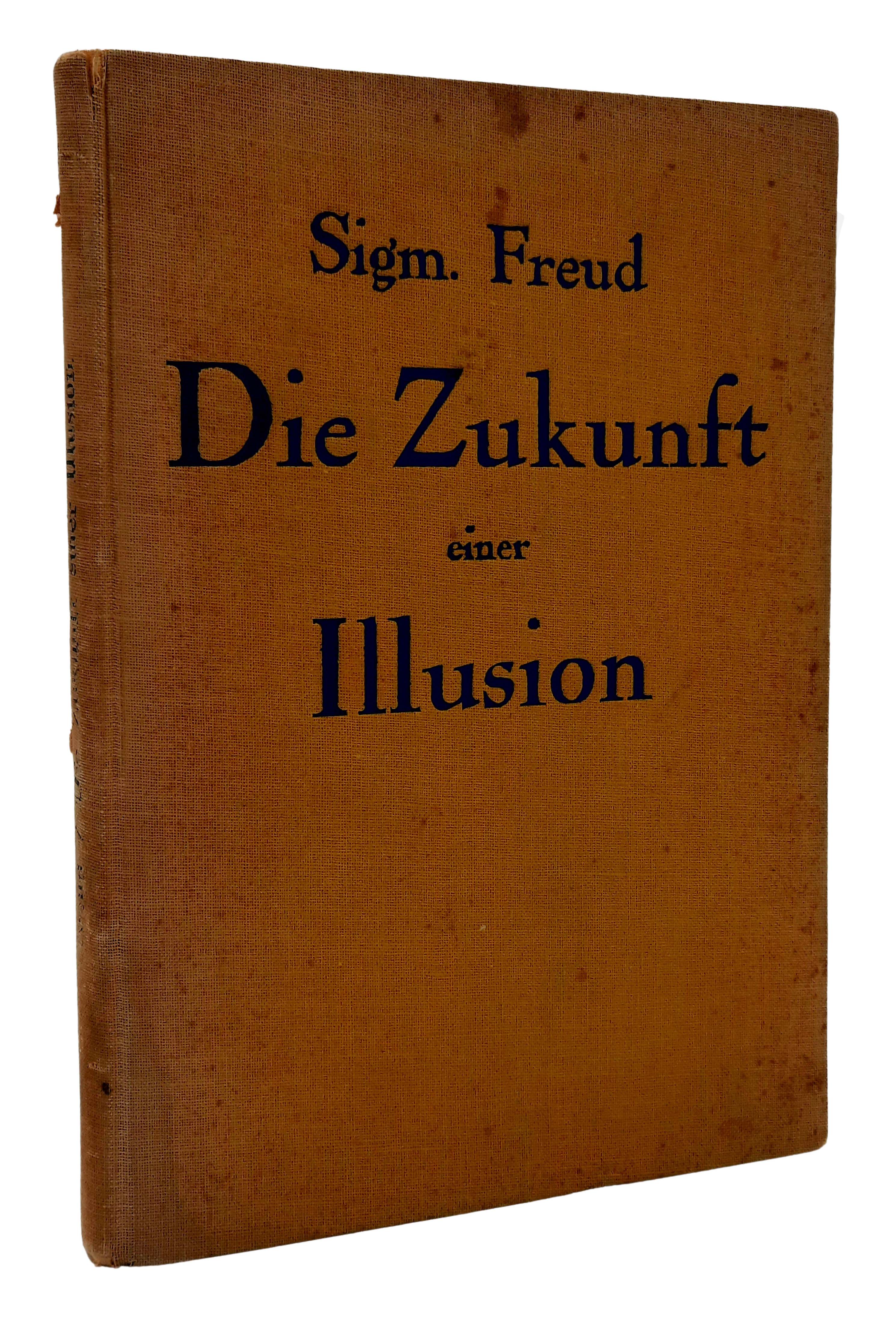 FREUD, Sigmund.
Die Zukunft einer Illusion.
First edition, in the first issue of 5000 copies, of Freud's work on the origins and future development of religion (the 'illusion' of the title), centred on the notion of religion as, in one form or another, wish-fulfilment and the longing for a paternal figure as a response to a realisation of helplessness. In some ways a condensation of many of the themes found throughout Freud's work, its reputation is mixed: Harold Bloom, in The American Religion, called it 'one of the great failures of religious criticism'.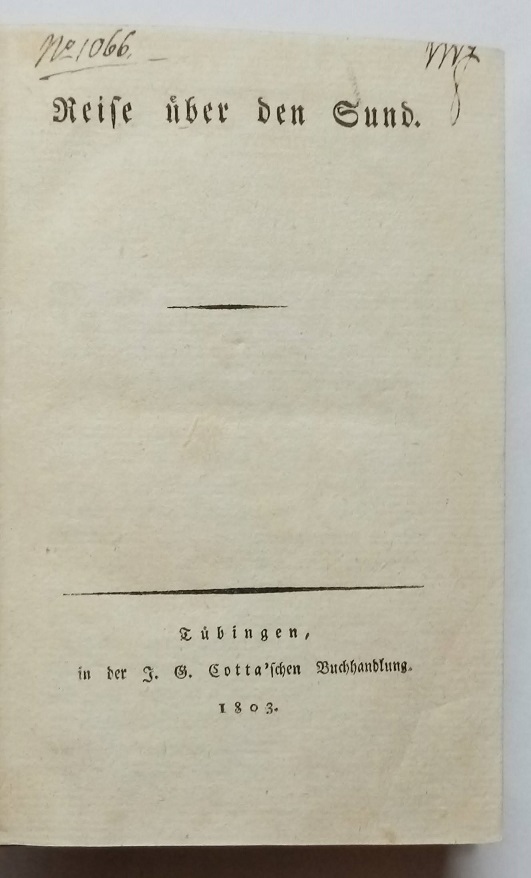 [KERNER, Johann Georg.]
Reise über den Sund.
Rare first edition of this historical, political and economic analysis of Sweden, in epistolary form, complete with a folding table detailing land tax revenues by region.