CLARI, Giovanni Carlo Maria.
Contemporary manuscript score of a collection of six two-part madrigals: 'N° VI Madrigali a due voci'.
Italy, mid-18th century.
Oblong folio, 84 ll., ink on paper, staves ruled in ms. ink, written on three systems, ms. title-page; in very good, original condition, in contemporary patterned paper boards, front cover working loose; rubbed and worn, particularly to spine, light waterstain to front cover.
£1800 + VAT

Approximately:
US $2362
€2013
A collection of secular madrigals for two voices by Clari (1677-1754), written for soprano/bass, soprano/alto, and soprano/tenor, each with instrumental bass accompaniment. The madrigals included here are: Il Soldato poltrone, Il Musica ignorante, L'Amante disperato, Amante di Donne Vecchia, Il Poeta Spiantato, and Il Ciocatore sfortunato.

'Clari's most famous compositions, cited frequently in works of later theorists as fine examples of the genre, are his vocal chamber duets and trios. There are copies, both manuscript and printed, in libraries all over Europe. Probably they were written for his pupils to sing, especially in view of the fact that the vocal range tends to be more restricted than in his other works. The chamber works show a charming combination of didactic exercise and delightful melody. By the 19th century Clari had been all but forgotten. His fame now rests almost entirely on the six duets that Handel incorporated into his own Theodora (1750)' (New Grove).
You may also be interested in...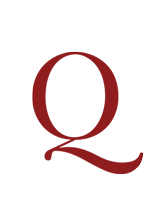 SUPERBISSIMUM AURIS JUDICIUM RAMEAU, Jean-Philippe.
Nouvelles réflexions de M. Rameau sur sa demonstration du principe de l'harmonie, servant de base à tout l'art musical théorique et pratique.
First edition; rare. 'This short treatise, which appeared in 1752, is ostensibly a postscript to Rameau's Démonstration [du principe de l'harmonie], published two years earlier. It nevertheless marks a radical shift in Rameau's thinking about the corps sonore [Rameau's term for any vibrating system which emitted harmonic partials above its fundamental frequency]. In that same year, the architect Charles Briseux (c. 1680–1754) published a Traité du beau essential dans les arts in which he used the evidence of Rameau's discoveries to demonstrate that architecture was based on the principles of harmony. Rameau seized on this corroboration of his theories, which confirmed his growing belief that the principles derived from the corps sonore were "common to all those arts of taste that have our senses for object and proportions for rules". By now, too, he had discovered the "sensationalist" psychology of John Locke . . . which held that all knowledge is acquired primarily through the senses. Rameau could thus validate the corps sonore by empirical means, in showing that it was "drawn from nature and perceptible to three of our senses" (hearing, sight, touch). This elevation of experience over reason prompted Rameau to adopt as his watchword the aphorism superbissimum auris judicium ("the judgement of the ear is best"), which appears for the first time in these Nouvelles réflexions. He set great store by this publication, sending copies to the Swiss mathematicians Jean II Bernoulli and Leonhard Euler and the Italian philosopher Francesco Maria Zanotti . . . with a request for their opinions of it' (Graham Sadler, The Rameau compendium, 2014, pp. 141–2).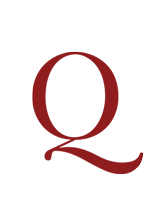 CHESTERTON'S TRANSLATOR REYES, Alfonso (1889-1959).
Corrected carbon typescript, signed, of an essay entitled 'Chesterton y los titeres' (Chesterton and the puppets).
An essay entitled 'Chesterton y los titeres', concerning Chesterton's play The surprise, a religious allegory written in 1932 but first published posthumously in 1952. Reyes discusses the theological dimensions of Chesterton's play, the use of puppets, Chesterton's philosophy of the miracle, the enigma of the universe, and the significance of the 'surprise'. Reyes has briefly inscribed the essay for the literary review to which he submitted it: 'A Buenos Aires Literaria, Salud! A.R.', and he has signed it in ink at the end. The text is corrected in type in a number of locations and in the author's hand in five.
Like his friend Borges, Reyes finds much to admire in Chesterton's work. Borges was among many admirers of Reyes's translations of Chesterton into Spanish, many of which are still in print today. Reyes's published translations of Chesterton include Orthodoxy (1917), The man who was Thursday (1919), A short history of England (1920), and The Innocence of Father Brown (1921).