CLARI, Giovanni Carlo Maria.
Contemporary manuscript score of a collection of six two-part madrigals: 'N° VI Madrigali a due voci'.
Italy, mid-18th century.
Oblong folio, 84 ll., ink on paper, staves ruled in ms. ink, written on three systems, ms. title-page; in very good, original condition, in contemporary patterned paper boards, front cover working loose; rubbed and worn, particularly to spine, light waterstain to front cover.
£1800 + VAT

Approximately:
US $2304
€2046
Added to your basket:
Contemporary manuscript score of a collection of six two-part madrigals: 'N° VI Madrigali a due voci'.
A collection of secular madrigals for two voices by Clari (1677-1754), written for soprano/bass, soprano/alto, and soprano/tenor, each with instrumental bass accompaniment. The madrigals included here are: Il Soldato poltrone, Il Musica ignorante, L'Amante disperato, Amante di Donne Vecchia, Il Poeta Spiantato, and Il Ciocatore sfortunato.

'Clari's most famous compositions, cited frequently in works of later theorists as fine examples of the genre, are his vocal chamber duets and trios. There are copies, both manuscript and printed, in libraries all over Europe. Probably they were written for his pupils to sing, especially in view of the fact that the vocal range tends to be more restricted than in his other works. The chamber works show a charming combination of didactic exercise and delightful melody. By the 19th century Clari had been all but forgotten. His fame now rests almost entirely on the six duets that Handel incorporated into his own Theodora (1750)' (New Grove).
You may also be interested in...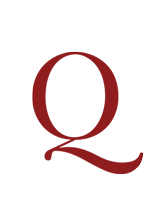 [KELLNER, David].
Trogen Underrättelse uti General-Basen … af D. K. Men nu sedermera af Autoren sielf tillökt och förbättrad, samt til Fädernes Landets tienst och nytta, med egen Bekostnad på Swänska öfwersatt och til Trycket befordrad. Af J[onas]. L[ondée]. …
First edition in Swedish – the first music method to be published in the language – of the author's popular thorough-bass manual, Treulicher Unterricht im General-Bass (Hamburg, 1732).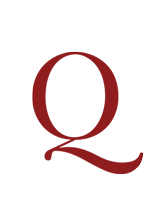 SPRÜNGLI, Johann Jacob, editor. 
Männergesänge von Freunden der Tonkunst gesammelt, dem Liederkranze zu Franfurt a. M. in Liebe geweihet und zu Gunsten der dortigen Mozart-Stiftung herausgegeben … 
First edition, the partbook issue.  The work was also issued in score.  Both are very rare, OCLC locating a copy of the 1st Bass part at Pittsburgh Theological Seminary, and a set at the Swiss National Library.  There are apparently no copies in Germany: KVK shows the British Library copy (in score) only.
 
Among the 46 pieces included are works by Mozart, Just, Speyer, and some minor German and Swiss composers, but the surprise comes in three English glees, translated into German, by Samuel Webbe, 'one of our greatest glee composers in every sense' (Baptie), 'Mr' [Richard?] Wainwright, and Reginald Spofforth, his 'Hail, smiling morn', 'possibly the most popular glee in the entire repertory' (New Grove).