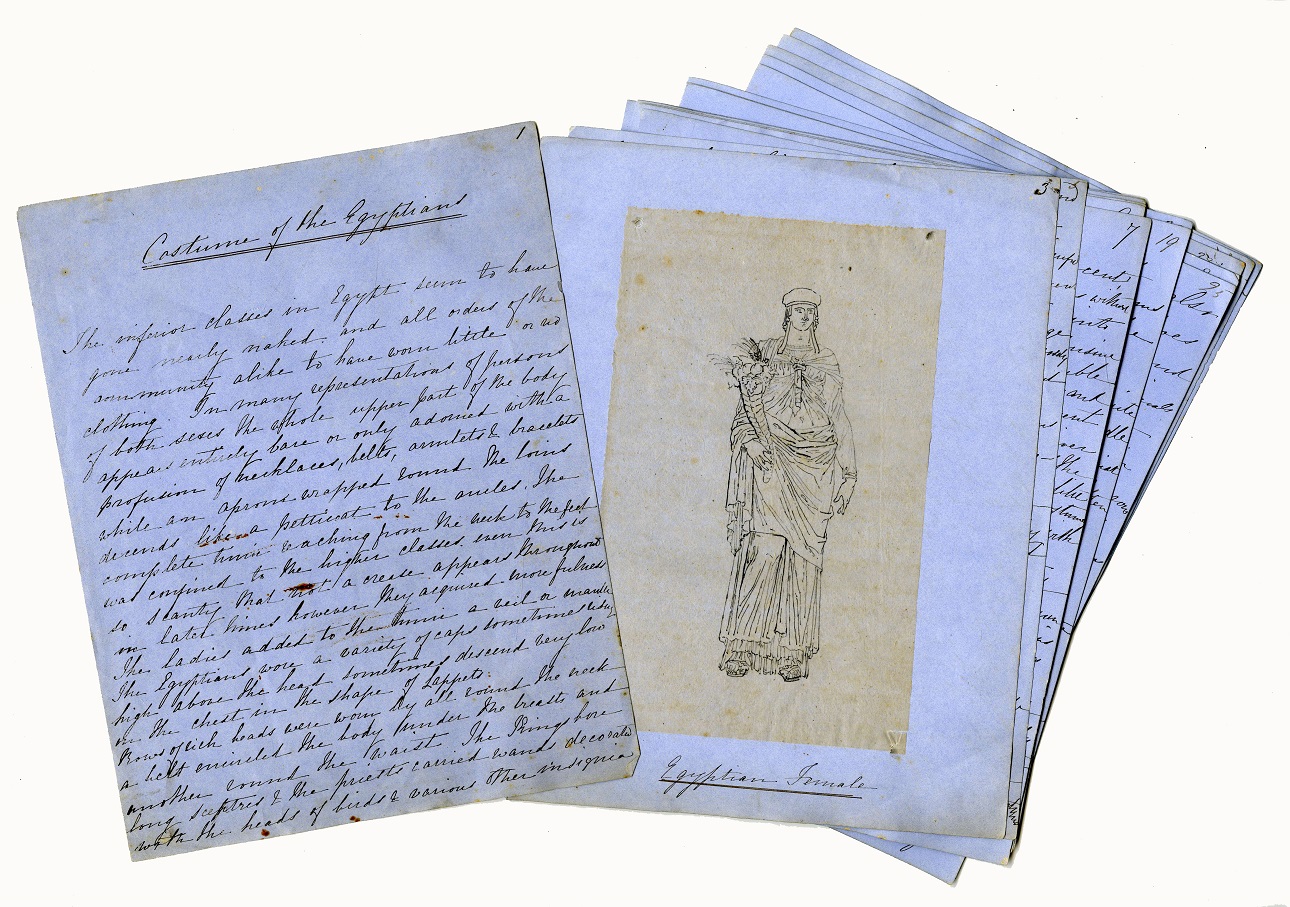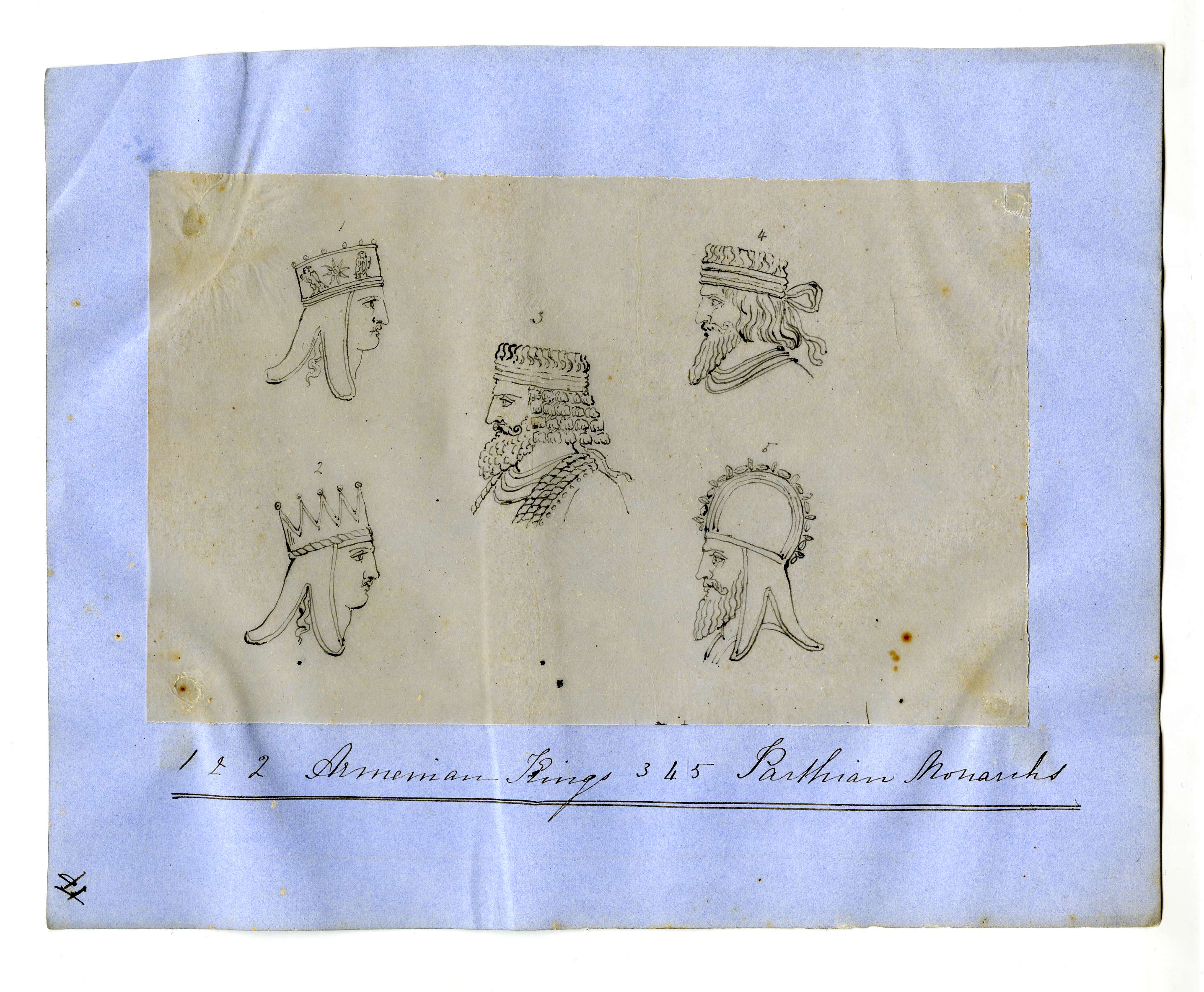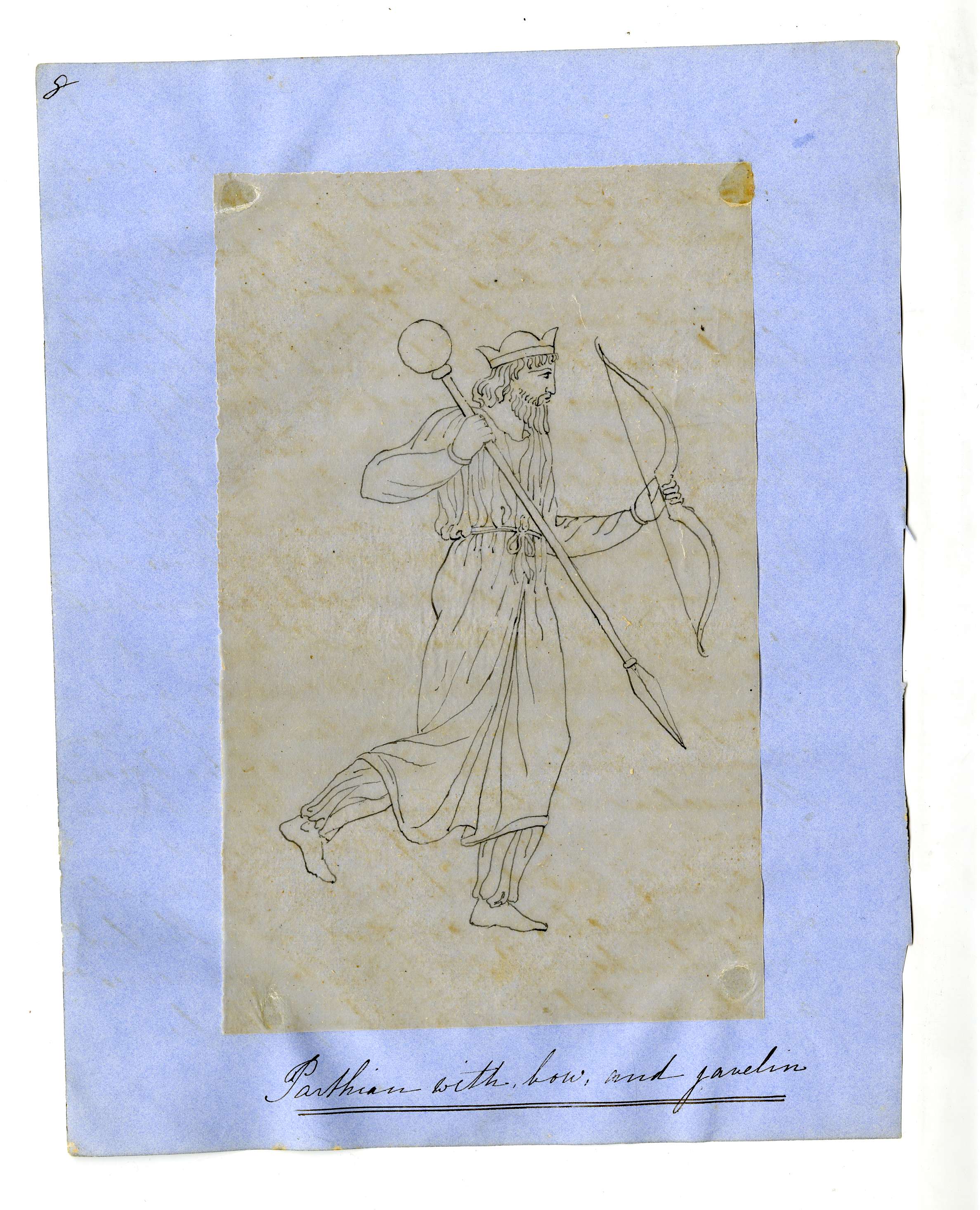 [CLOTHING].
[Essay on clothing styles].
[England, c. 1850].
Manuscript on blue paper, 24 ff., each leaf written in brown ink on both sides in a neat and very legible hand, 23 illustrations of clothes, 21 of which are penned on tracing paper and 2 sketched on thicker paper and coloured, all pasted on to the leaves with captions; unbound.
£400

Approximately:
US $562
€457
A charming, early-Victorian, illustrated essay on the clothing styles of Egyptians, Greeks, Romans and 'Asiatics', ending with a short section in which the captions are written in Italian (in the same hand), and the illustrations of styles (2 extant portraying a Cardinal and a Venetian townswoman, one missing following detachment, and two more planned but never pasted in) are on thick drawing paper, and coloured. The traced drawings are accurate and detailed, and depict Egyptian, Syrian and Grecian ladies; Parthian soldiers and kings; Greek warriors, a chariot, a Greek poet, and Grecian peasants; various helmets and female hairstyles; Romans in togas, Roman furniture, cuirasses, bodkins, sandals, and pancratiast's gloves. The 'Asiatics' costumes are copied, according to the captions, from the 'monuments of Persepolis'.
You may also be interested in...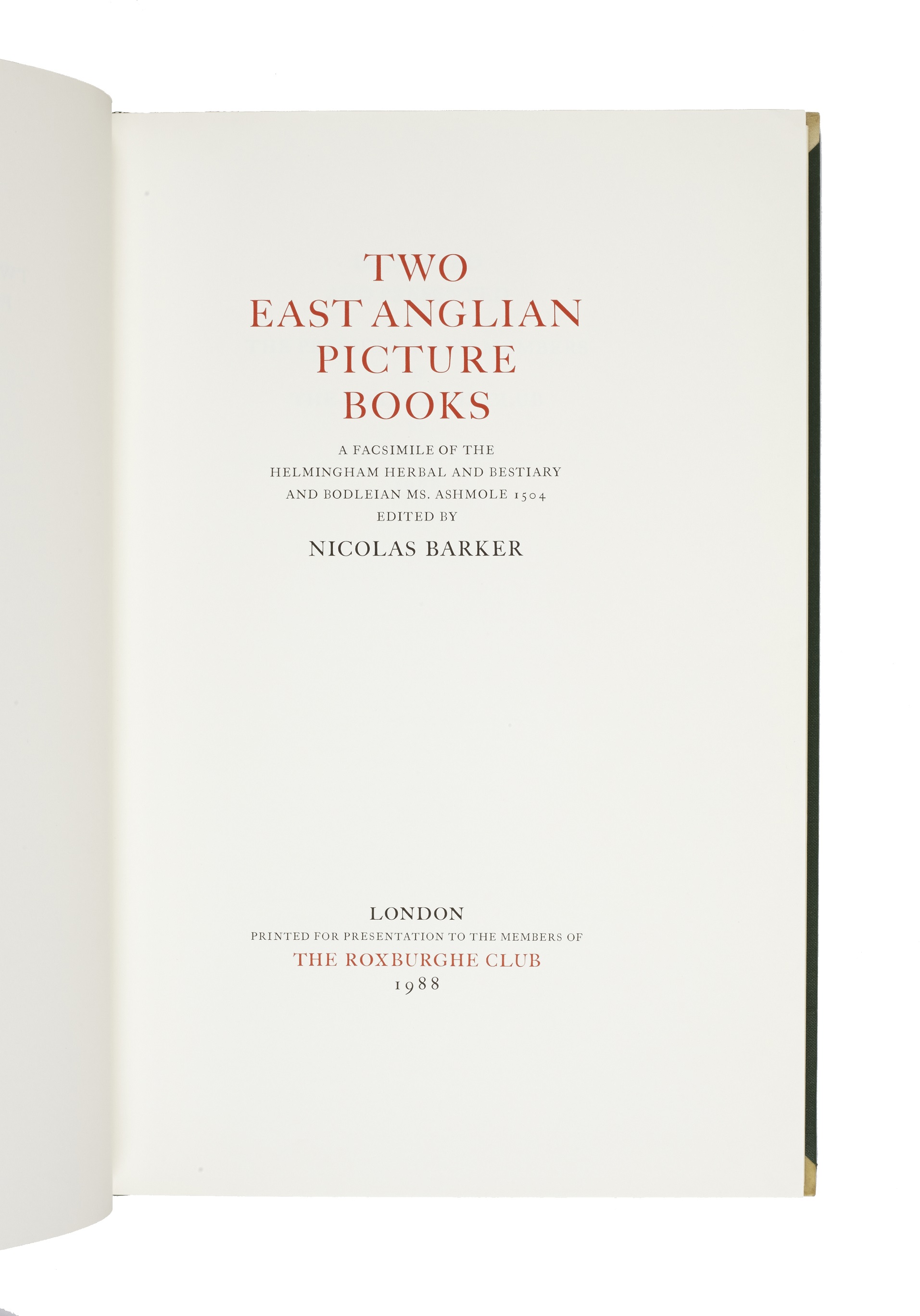 BARKER, Nicolas, ed.
Two East Anglian Picture Books. A facsimile of the Helmingham Herbal and Bestiary and Bodleian MS. Ashmole 1504.
Full-size colour facsimiles of two extraordinary, and almost identical, medieval picture books containing a total of 98 pictures of flowers and trees and 58 of birds and animals together with a variety of other material (ornamental alphabets, drawings of coats of arms, household gear, embroidery patterns, landscapes and grotesques) representing the full range of medieval ornament.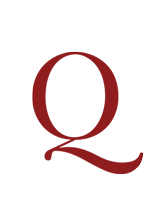 SQUIRES, Richard F.
Typescript letter to John Derek Smith, signed Rick,
Squires' main research was into multiple forms of monoamine oxidases, and their inhibitors, which are nowadays used as antidepressants. Squires reports of problems not entirely unrelated with psycho-active substances: