THE THEATRE OF WAR
[COCHRAN, Charles B.]
OSTROWSKA, Wanda and Viola G. GARVIN. London's Glory.
London, George Allen & Unwin Ltd, 1945.
4to, pp. 51, [5]; with twenty plates of watercolours; a little light toning, generally a very good copy in the original publisher's cloth, lightly sunned to head and spine; presentation note of Charles B. Cochran to James to the title.
£75

Approximately:
US $103
€88
Added to your basket:
OSTROWSKA, Wanda and Viola G. GARVIN. London's Glory.
First edition, a poignant collection of paintings of war-torn London by the Polish artist-in-exile Wanda Ostrowska, accompanied by extracts from her own writings and narrative by Viola Garvin.

Cochran was one of the leading lights of English theatre in the 1920s and 30s, discovering numerous talents, including Noel Coward, and revolutionising the London stage through his lavish productions. Curtailed by the war from production, the break and stimulus of the war years was to enable his ideas to ferment, producing many of his greatest productions.

Severely arthritic in his old age, Cochran met a terrible though theatrical death, scalding himself to death at home in his bath when unable to lean forward to turn off the tap.

'James' of the inscription is likely Edward James, the wealthy husband of one of Cochran's favourite performers, Tilly Losch.
You may also be interested in...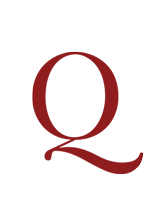 [BLADEN, Martin.]
An impartial enquiry into the management of the war in Spain, by the ministry at home, and into the conduct of those generals, to whose care the same has been committed abroad. Collected from many original letters and councils of war, never published before. Together with an account of the several embarkations, both of British and foreign troops, that have been sent to Spain or Portugal for the support of the present war. And a distribution of the annual sums granted by Parliament, and applied to those services.
First edition of this examination of the British participation in the War of the Spanish Succession (1701–1714) down to 1710, with particular emphasis on the years 1703–7. The author, Martin Bladen (1680–1746), 'matriculated at St John's College, Cambridge, in 1697 and in the same year was admitted at the Inner Temple, but did not pursue a career in law. He joined the army, served in the Low Countries and Spain, and became an aide-de-camp to Henri de Massue de Ruvigny, first earl of Galway. In 1709 he was appointed colonel of a regiment of foot raised in Portugal, but he sold the colonelcy in 1710 and retired from the army' (Oxford DNB). Bladen later became an important figure on the Board of Trade.
[GUNPOWDER PLOT.]
The Gunpowder-Treason, with a discourse on the manner of its discovery; and a perfect relation of the proceedings against those horrid conspirators; wherein is contained their examinations, tryals, and condemnations: likewise King James's speech to both Houses of Parliament, on that occasion; now re-printed …
Later edition, much expanded with a preface by Thomas Barlow, Bishop of Lincoln (1608/9–1691) and 'several papers or letters of Sir Everard Digby … never before printed'; first published in 1606 as A true and perfect relation of the proceedings at the several arraignments of the late most barbarous traitors. The letters of Everard Digby, plotter (1578-1606), were discovered in 1675 at the house of Charles Cornwallis, the executor of his son Kenelm Digby's (1603–1665) estate.