THE THEATRE OF WAR
[COCHRAN, Charles B.]
OSTROWSKA, Wanda and Viola G. GARVIN. London's Glory.
London, George Allen & Unwin Ltd, 1945.
4to, pp. 51, [5]; with twenty plates of watercolours; a little light toning, generally a very good copy in the original publisher's cloth, lightly sunned to head and spine; presentation note of Charles B. Cochran to James to the title.
£75

Approximately:
US $98
€82
Added to your basket:
OSTROWSKA, Wanda and Viola G. GARVIN. London's Glory.
First edition, a poignant collection of paintings of war-torn London by the Polish artist-in-exile Wanda Ostrowska, accompanied by extracts from her own writings and narrative by Viola Garvin.

Cochran was one of the leading lights of English theatre in the 1920s and 30s, discovering numerous talents, including Noel Coward, and revolutionising the London stage through his lavish productions. Curtailed by the war from production, the break and stimulus of the war years was to enable his ideas to ferment, producing many of his greatest productions.

Severely arthritic in his old age, Cochran met a terrible though theatrical death, scalding himself to death at home in his bath when unable to lean forward to turn off the tap.

'James' of the inscription is likely Edward James, the wealthy husband of one of Cochran's favourite performers, Tilly Losch.
You may also be interested in...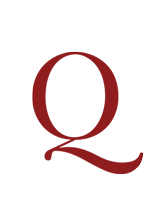 COOKE, Edward.
Memorabilia, or, the most remarkable passages and counsels collected out of the several declarations and speeches that have been made by the King, his L. Chancellors and Keepers, and the Speakers of the honourable House of Commons in Parliament since his majesty's happy restauration, anno, 1660, till the end of the last parliament, 1680. Reduced under four heads; 1. Of the Protestant religion. 2. Of popery. 3. Of liberty and property, &c. 4. Of parliaments ...
First edition, scarce on the market, of this compendium by the legal writer and lawyer Edward Cooke (fl. 1680-1682), written during the hysteria of the Popish Plot and the Exclusion Crisis under Charles II. Cooke joined the polemical battle to exclude the openly Catholic James, duke of York, from the throne in the late 1670s. He concludes his introduction here as follows: 'if any man should question or suspect his majesties affection towards the Protestant religion, and his firm resolution still to maintain it, together with all our civil rights, let him be pleased to hear him give his own royal word for't.'
[BEER, Johann Christoph.]
Kurtzer Entwurff dess Lebens der Könige in Engelland von der Zeit an als die Sachsen und Angeln sich derselben Insul bemächtiget biss auf die jetzige Regierung. Mit schönen Kupffer-Figuren und Conterfäiten der Könige gezieret.
Second, corrected and improved, edition (first 1671) of this attractive German survey of English kings and queens. After describing the rulers in the seven Anglo-Saxon kingdoms of England (Wessex, Sussex, Essex, Kent, East Anglia, Northumbria, and Mercia), Beer discusses the kings from Egbert to Harold II before devoting the remainder of his work to monarchs from William the Conqueror to Charles II, who are depicted on the accompanying plates together with their escutcheons and the dates of their reigns. Important epithets are given, such as 'Bellus Clericus' (Beauclerc) for Henry I, and 'Cor Leonis' (Lionheart) for Richard I, shown with a lion at his feet and a bolt in his shoulder. Beer (1638-1712) was something of an expert on European monarchs, also publishing works on the rulers of Austria, Hungary, Spain, Denmark, and Sweden.
 
BL German 1601-1700, B613; VD17 23:312763A. COPAC shows copies at the British Library and Oxford only.