[COLOGNE.]
Hotel de Belle Vue à Deutz vis-à-vis de Cologne tenu pour J.A. Kimmel. [
Cologne, c. 1850
Lithograph folded broadside (490 x 190 mm.), with a large engraved view of the hotel (mounted), a town map of Cologne and large panorama of the Rhine on the verso; the text is in French.
£250

Approximately:
US $326
€293
Added to your basket:
Hotel de Belle Vue à Deutz vis-à-vis de Cologne tenu pour J.A. Kimmel. [
A ambitious lithograph advertisement for the Hotel de Belle Vue in Deutz, facing Cologne over the Rhine. The finely engraved view of the hotel shows it with its surrounding park lying on the Rhine which is bustling with barges, there is a bridge crossing the river full of promenading people. The litho map of Cologne indicates the places worth visiting in the city. The verso of the broadside is entirely taken up with a litho panorama of the Rhine from Cologne, over Dusseldorf to Mainz. On either side are litho maps for the railway journey from Cologne to Berlin and from Cologne to Paris, at the bottom there is a view of Cologne cathedral.
You may also be interested in...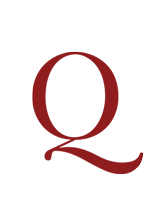 PSEUDO-HEGESIPPUS.
De rebus a Iudaeoru[m] principibus in obsidione fortiter gestis, deq[ue] excidio Hierosolymorum, aliarumq[ue] ciuitatum adice[n]tium, libri V diuo Ambrosio Mediolanensi episcopo interprete. Eiusdem Anacephaleosis fini operis adiecta est.
An early edition of this popular Latin account of the Jewish War of 66-73 AD, with a dedication by Philipp Melanchthon. The text borrows heavily from the Jewish War and Jewish Antiquities of the first-century Jewish historian Josephus, and is attributed in extant manuscripts either to Hegesippus – a possible corruption of Iosippus – or to Ambrose of Milan. Its composition is usually dated to the late fourth century: book 2 contains an allusion to the conquest of Britain by Theodosius c. 370 AD. The text is followed by the Pseudo-Ambrosian work Anacephaleosis, a Carolingian treatise on the destruction of Jerusalem, and the volume ends with tables of concordance between Hegesippus and Josephus's works.
THE BUTTERFLY SUITE DALI, Salvador
Alpes. French Railways
A gorgeous and colourful surrealist design of delicate butterflies fluttering against a rugged Alpine backdrop, one of six designs commissioned from Dali by SNCF, French national railways, to promote travel into the Alpine region.