[COLOGNE.]
Hotel de Belle Vue à Deutz vis-à-vis de Cologne tenu pour J.A. Kimmel. [
Cologne, c. 1850
Lithograph folded broadside (490 x 190 mm.), with a large engraved view of the hotel (mounted), a town map of Cologne and large panorama of the Rhine on the verso; the text is in French.
£250

Approximately:
US $305
€283
Added to your basket:
Hotel de Belle Vue à Deutz vis-à-vis de Cologne tenu pour J.A. Kimmel. [
A ambitious lithograph advertisement for the Hotel de Belle Vue in Deutz, facing Cologne over the Rhine. The finely engraved view of the hotel shows it with its surrounding park lying on the Rhine which is bustling with barges, there is a bridge crossing the river full of promenading people. The litho map of Cologne indicates the places worth visiting in the city. The verso of the broadside is entirely taken up with a litho panorama of the Rhine from Cologne, over Dusseldorf to Mainz. On either side are litho maps for the railway journey from Cologne to Berlin and from Cologne to Paris, at the bottom there is a view of Cologne cathedral.
You may also be interested in...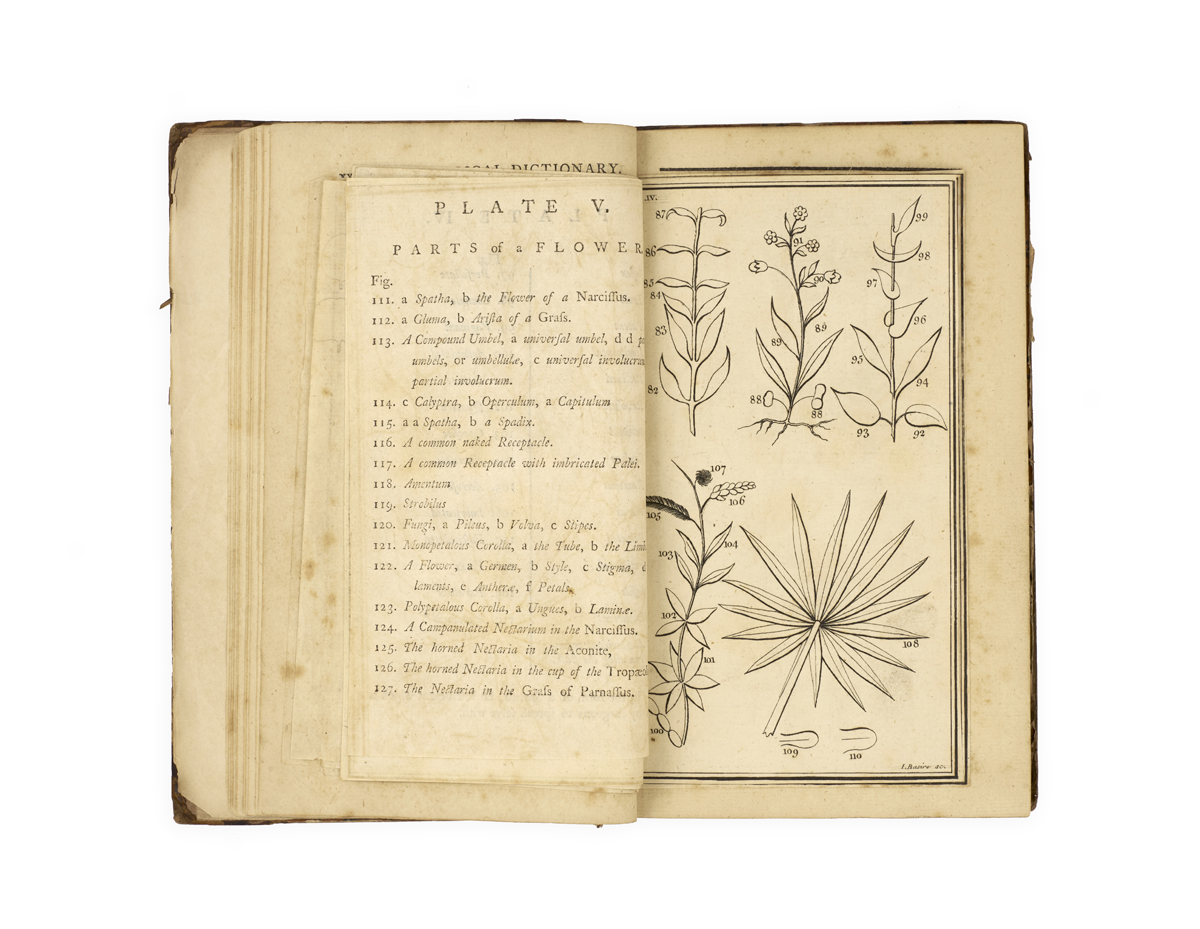 LINNAEUS, Carl (or von LINNÉ), and James JENKINSON (translator). 
A generic and specific Description of British Plants, translated from the Genera et species plantarum of the celebrated Linnaeus, to which is prefixed an etymological dictionary explaining the classes, orders and principal genera, and a glossary is added to explain the technical terms, with notes and observations, by James Jenkinson.  Kendal, T. Caslon, and for London, Hawes, Clark, and Collins, Kendal, J. 
First edition of this provincially printed partial translation of Linnaeus's Genera plantarum.  It precedes both William Withering's The Botanical Arrangement of all the Vegetables naturally growing in Great Britain (1776), the first such work to be based on Linnaean taxonomy, and Erasmus Darwin's The Families of Plants (1787), a translation and consolidation of the Genera plantarum and the Mantissae plantarum.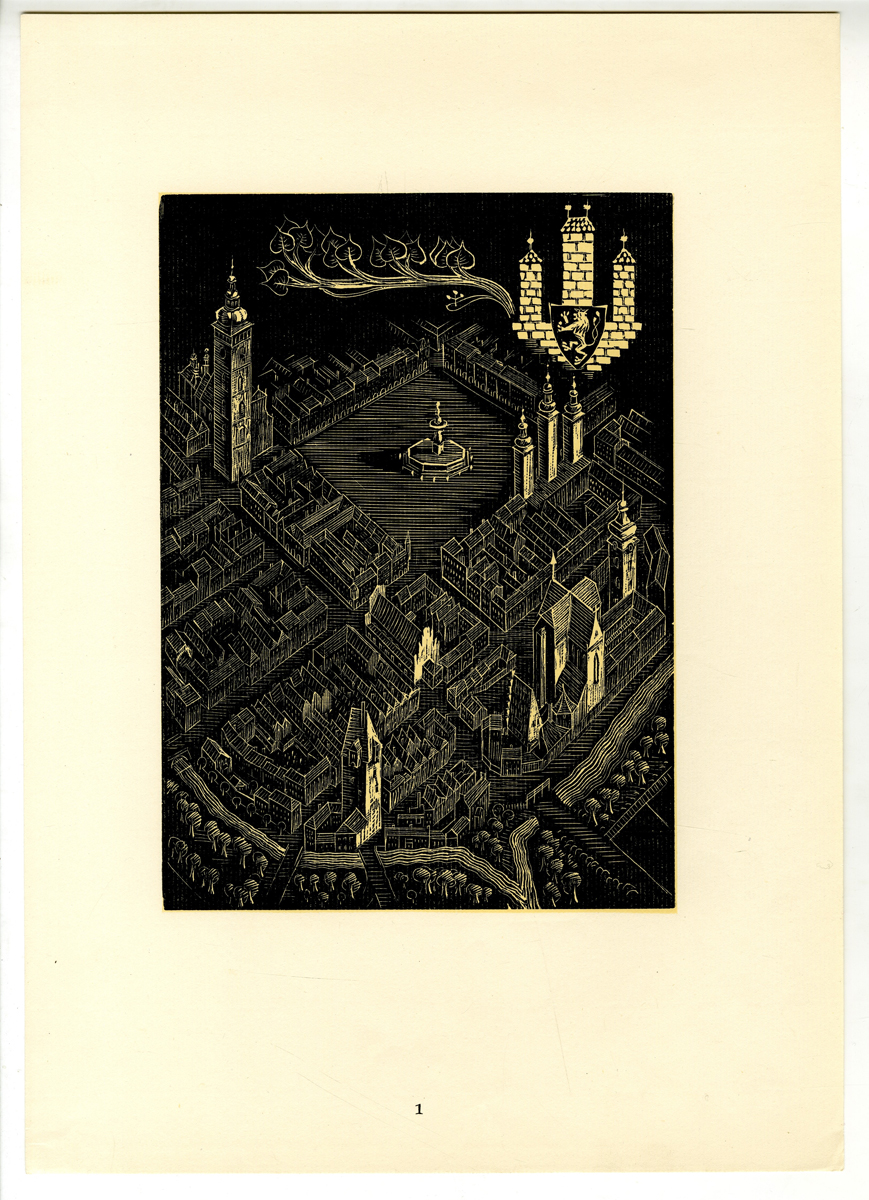 ŠTĚCH, Karel. 
České budějovice v dřevorytech Karla Štěcha [České Budějovice in woodcuts by Karel Štěch]. 
First edition of this finely printed work on handmade paper, incorporating woodcut illustrations by renowned artist Karel Štěch and printed by Jihočeské tiskárny (South Bohemian Printers) in the city of České Budějovice.  The woodcuts depict the traditional industrial and pastoral themes of the region, as well as classic architectural views of the city, including Social Realist motifs.