[COLOGNE.]
Hotel de Belle Vue à Deutz vis-à-vis de Cologne tenu pour J.A. Kimmel. [
Cologne, c. 1850
Lithograph folded broadside (490 x 190 mm.), with a large engraved view of the hotel (mounted), a town map of Cologne and large panorama of the Rhine on the verso; the text is in French.
£250

Approximately:
US $302
€288
Added to your basket:
Hotel de Belle Vue à Deutz vis-à-vis de Cologne tenu pour J.A. Kimmel. [
A ambitious lithograph advertisement for the Hotel de Belle Vue in Deutz, facing Cologne over the Rhine. The finely engraved view of the hotel shows it with its surrounding park lying on the Rhine which is bustling with barges, there is a bridge crossing the river full of promenading people. The litho map of Cologne indicates the places worth visiting in the city. The verso of the broadside is entirely taken up with a litho panorama of the Rhine from Cologne, over Dusseldorf to Mainz. On either side are litho maps for the railway journey from Cologne to Berlin and from Cologne to Paris, at the bottom there is a view of Cologne cathedral.
You may also be interested in...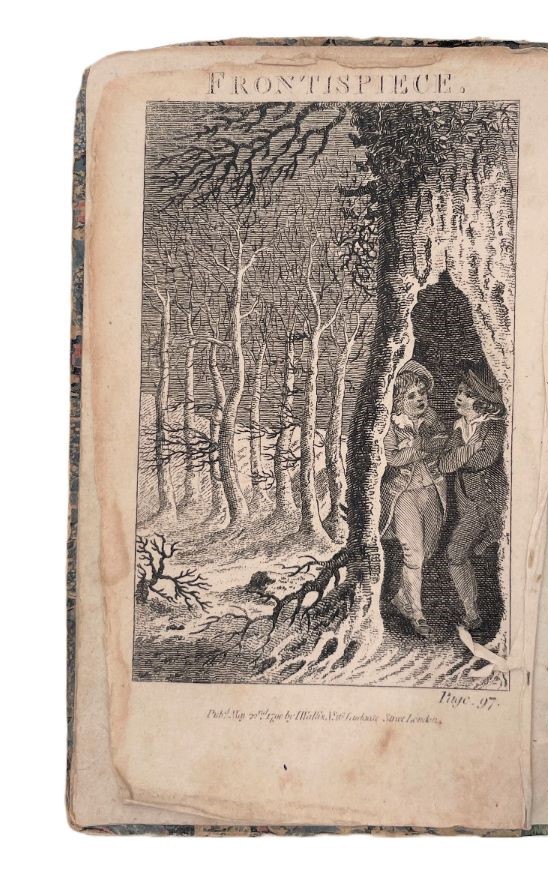 [JUVENILE.] DAY, Thomas.
The History of Sandford and Merton, abridged from the Original. Embellished with elegant Plates … Third Edition.
Third edition of Richard Johnson's abridgement of Day's most famous and most enduring children's book (1783, with sequels in 1786 and 1789), first published in this form in 1790. ESTC shows three copies of the first edition; five of the second; and BL and UCLA only of this third; Roscoe adds a copy in the Opie collection at Oxford.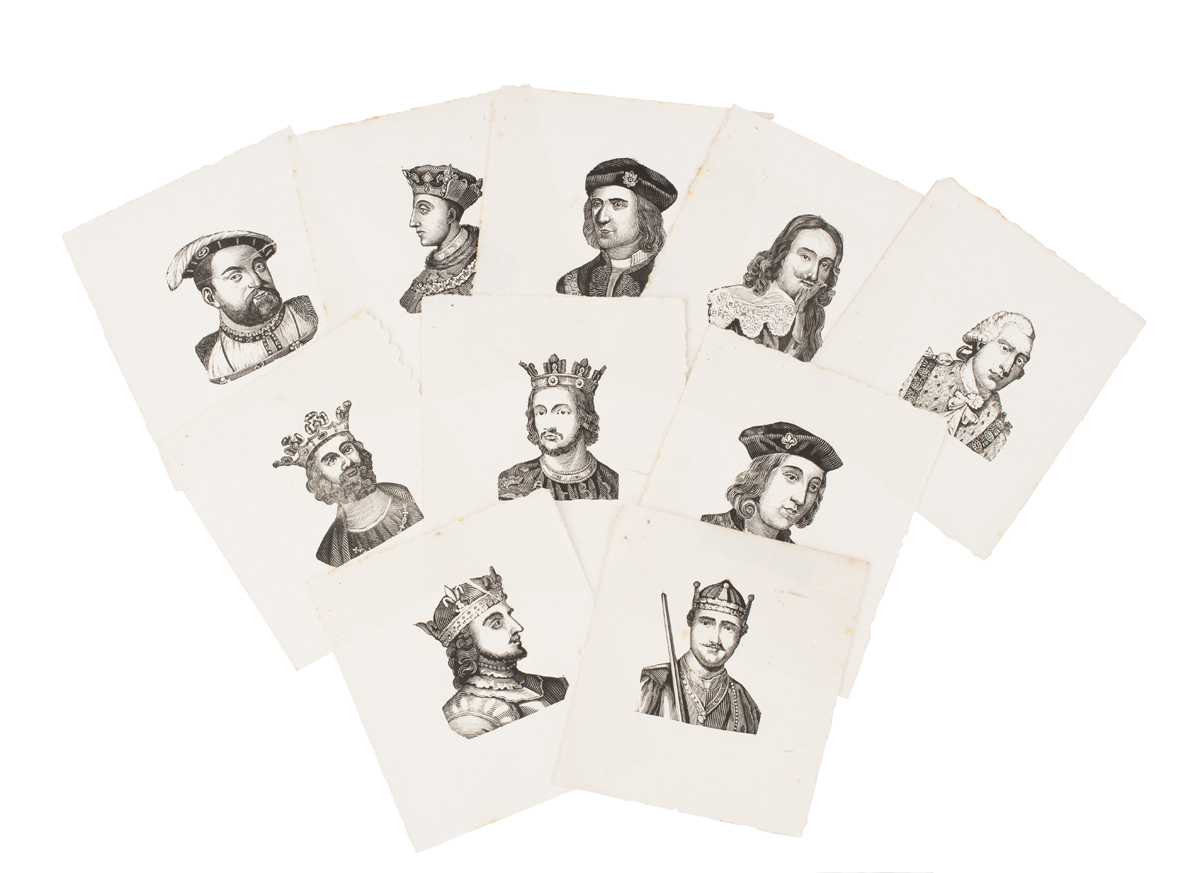 UNIQUE? [BEWICK, Thomas?]
Twenty-six rubbings from engraved woodblocks of the heads of Kings and Queens and England, apparently never published in this form.
Twenty-six apparently unrecorded wood-engravings – heads of the monarchs of England from William the Conqueror to George III – these images taken by rubbing from the blocks rather than printing. The engravings bear strong similarity to the 26 which appear in An Abridgement of the History of England … by Dr. Goldsmith … with Heads by Bewick (London, 1803), of which Thomas Bewick apparently bought a copy on 20 April of that year: his account book records a 'Parcel / Goldsmith Hisy Engd / Grafton Piccy 4s d.' (A Provisional Checklist of the Library of Thomas Bewick, by David Gardner-Medwin, item 1, online).