[COLOGNE.]
Hotel de Belle Vue à Deutz vis-à-vis de Cologne tenu pour J.A. Kimmel. [
Cologne, c. 1850
Lithograph folded broadside (490 x 190 mm.), with a large engraved view of the hotel (mounted), a town map of Cologne and large panorama of the Rhine on the verso; the text is in French.
£250

Approximately:
US $312
€295
Added to your basket:
Hotel de Belle Vue à Deutz vis-à-vis de Cologne tenu pour J.A. Kimmel. [
A ambitious lithograph advertisement for the Hotel de Belle Vue in Deutz, facing Cologne over the Rhine. The finely engraved view of the hotel shows it with its surrounding park lying on the Rhine which is bustling with barges, there is a bridge crossing the river full of promenading people. The litho map of Cologne indicates the places worth visiting in the city. The verso of the broadside is entirely taken up with a litho panorama of the Rhine from Cologne, over Dusseldorf to Mainz. On either side are litho maps for the railway journey from Cologne to Berlin and from Cologne to Paris, at the bottom there is a view of Cologne cathedral.
You may also be interested in...
PRO-VACCINATION THORNTON, Robert John, and Joseph DUFFOUR (translator).
Preuves de l'efficacité de la vaccine, suivies d'une réponse aux objections formées contre la vaccination, contenant l'histoire de cette découverte, etc. Par le docteur John Thornton ... Traduction littérale de l'anglais, par M. Duffour ...
First French translation of Thornton's Facts decisive in favour of the cow-pock, which first appeared in 1802 and swiftly ran through numerous editions. Thornton (1768–1837) attended Trinity College, Cambridge, and the University of St Andrews, before lecturing on medical botany at Guy's and St Thomas's hospitals. Famous for The Temple of Flora, which almost ruined him, Thornton also wrote Vaccinae Vindiciae, or a Vindication of the Cow Pock (1806).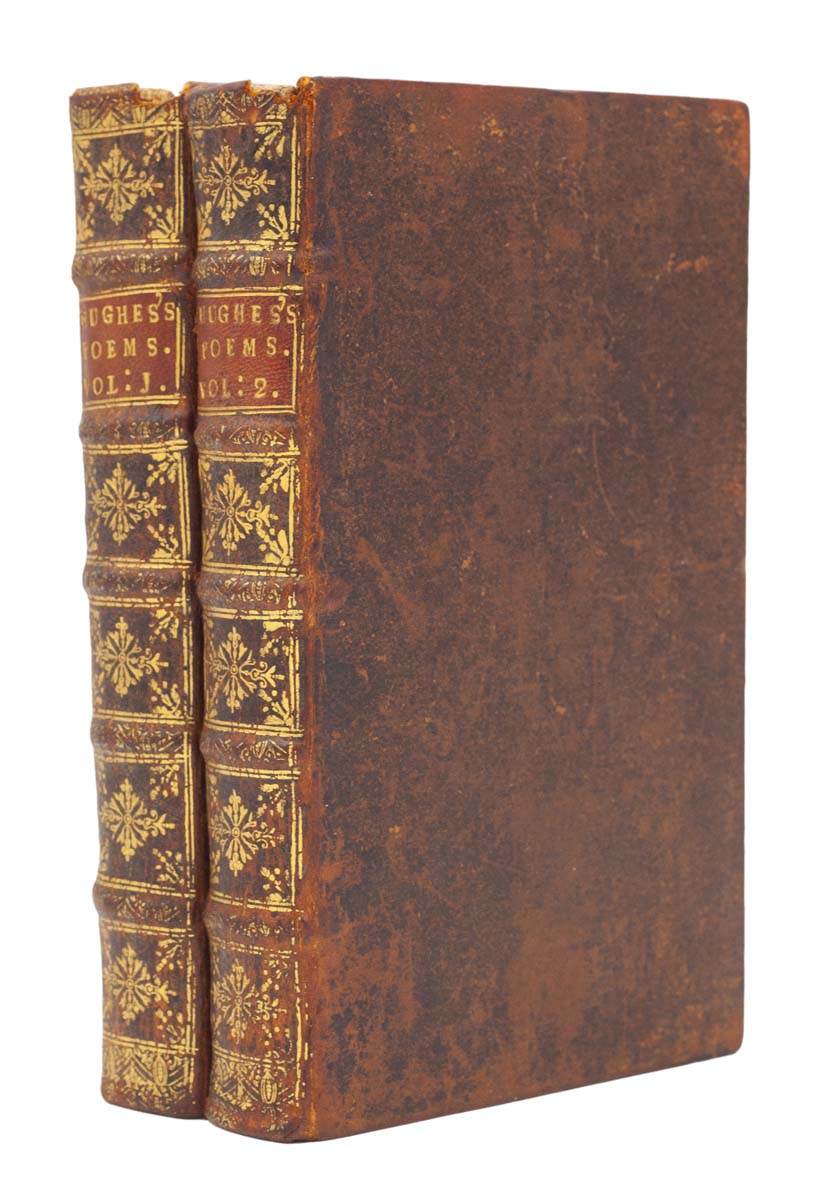 ON ROYAL PAPER
POPE AND SWIFT UNWITTING 'SUBSCRIBERS' HUGHES, John.
Poems on several Occasions. With some select Essays in Prose. In two Volumes …
First edition of the principal collection of the author's works, published posthumously and edited, with a long biographical preface, by his brother-in-law, William Duncombe. John Hughes (1677–1720) was educated at a dissenting academy where Isaac Watts was his contemporary. From an early age he devoted himself to poetry and letters, and was gradually drawn into the Addison–Steele circle where, as Samuel Johnson puts it, he was 'received as a wit among the wits'; he contributed at least three numbers to the Tatler, seventeen to the Spectator, and one to the Guardian. Hughes also had a passion for music, and was a talented violinist. He championed the use of English verse for operas and cantatas, and many of his lyrics were set to music by such contemporary composers as Dr Pepusch. In the year of his death, he wrote a tragedy called The Siege of Damascus, which proved highly successful and remained in the repertory for the rest of the century.