CRAWFORD, F. Marion.
Saracinesca ... in three Volumes ...
William Blackwood and Sons, Edinburgh and London. 1887.
3 vols., 8vo., with half-titles; original salmon-brown smooth cloth, blocked in dark brown and gold, spines slightly marked but a fine set.
£280

Approximately:
US $339
€323
Added to your basket:
Saracinesca ... in three Volumes ...
First edition. The prolific American novelist F. Marion Crawford, born in Italy and for most of his life resident in Rome, enjoyed a phenomenal success both in England and America. Saracinesca is the first novel of his Roman tetralogy (with Sant' Ilario, Don Orsino, and Corleone: a Sicilian Story), chronicling the annals of a princely house against a panoramic background of Roman society in the later nineteenth-century. Saracinesca and Sant' Ilario are romances of passion and jealousy--feuds, duels, suicides, and reconciliation. Don Orsino exposes the corruptions of Italian financial life; and Corleone, a belated sequel (1898), is a Sicilian episode that brings the Saracinesca into contact with the Mafia. In these novels the author makes the most of his intimate knowledge of Italian life. Wolff characterizes them, along with Katharine Lauderdale and The Ralstons, as the best of his work. Sadleir 651; Wolff 1579; BAL 4146.
You may also be interested in...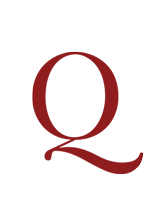 [COLLIN, E., engraver.]
Tableaux itinéraires des distances de Paris aux principales villes de France et à toutes les capitales d'Europe . . . Ouvrage également utile aux voyageurs, aux négociants, aux géographes, et pour laquelle on a compulsé tous les livres de poste, les itineraires, les meilleures cartes, et recueilli les documens les plus éxactes.
First edition of this collection of tables giving distances from Paris to all the major towns of France and the capitals of Europe. Table no. 15 details various routes from Paris to Madrid, and table no. 15 gives routes from Madrid to the principal maritime towns of Spain and Portugal.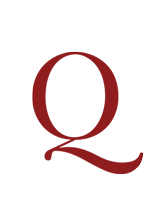 BARETTI, Joseph.
A journey from London to Genoa, through England, Portugal, Spain, and France.
First edition in English. First published in Italian in 1762–3 following a journey made in 1760, Baretti rewrote the book in English, considerably expanding it, after a second journey made in 1768–9. The result is 'Baretti's longest and best sustained work in English, and upon it rests his chief claim to a place of honour in English literature' (Robertson).