CRAWFORD, F. Marion.
Saracinesca ... in three Volumes ...
William Blackwood and Sons, Edinburgh and London. 1887.
3 vols., 8vo., with half-titles; original salmon-brown smooth cloth, blocked in dark brown and gold, spines slightly marked but a fine set.
£280

Approximately:
US $392
€316
First edition. The prolific American novelist F. Marion Crawford, born in Italy and for most of his life resident in Rome, enjoyed a phenomenal success both in England and America. Saracinesca is the first novel of his Roman tetralogy (with Sant' Ilario, Don Orsino, and Corleone: a Sicilian Story), chronicling the annals of a princely house against a panoramic background of Roman society in the later nineteenth-century. Saracinesca and Sant' Ilario are romances of passion and jealousy--feuds, duels, suicides, and reconciliation. Don Orsino exposes the corruptions of Italian financial life; and Corleone, a belated sequel (1898), is a Sicilian episode that brings the Saracinesca into contact with the Mafia. In these novels the author makes the most of his intimate knowledge of Italian life. Wolff characterizes them, along with Katharine Lauderdale and The Ralstons, as the best of his work. Sadleir 651; Wolff 1579; BAL 4146.
You may also be interested in...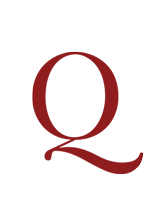 PYNCHON, Thomas.
Gravity's Rainbow.
First edition. 'Gravity's Rainbow is literally indescribable, a tortured cadenza of lurid imaginings and total recall that goes on longer than you can quite believe', wrote critic Michael Wood on first publication of this, Pynchon's magnum opus: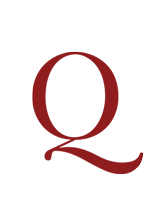 [DESJARDINS, C.
L. G.] Campagnes des Français en Italie, sous les ordres, jusqu'au traité de Campo-Formio, seconde edition, augmentée d'un sixième volume contenant les campagnes de ce général en Egypte, notamment sa dernière en Italie, el la bataille de Maringo, ainsi que les événemeus les plus remarquables en France, tels que le 18 brumaire an 8, le 3 nivôse en 9, jusqu'a la paix definitive.
First published as Campagnes des Français en Italie, ou histoire militaire, politique et philosophique de la Rèvolution in 1798, this is one of the earliest military histories of the French revolutionary wars. The present 1802 edition includes an extra volume with an account of the battle of Marengo, a crucial French victory which won the 1800 Italian campaign for Napoleon and drove the Austrians out of most of Italy, and Napoleon's campaign in Egypt, which, when it failed, ended all Napoleon's aspirations for empire in the Orient.