[D'URFEY, Thomas].
Butler's Ghost: or Hudibras. The Fourth Part. With Reflections upon these Times …
London, Printed for Joseph Hindmarsh … 1682.
8vo., pp. [8], 188, [4, advertisements]; a fine copy in contemporary polished sheep, neatly rebacked and corners restored.
£500

Approximately:
US $700
€564
First edition of D'Urfey's sequel to Samuel Butler's burlesque poem Hudibras, the most celebrated satire of the seventeenth century, published in three parts in 1663-78. Written in hudibrastic metre, the two cantos of Butler's Ghost follow the progress of Butler's eponymous hero from an interrupted suicide attempt, to a joyous engagement to a 'cunning' widow, and thence to unhappy cuckoldry, when he discovers his new wife and his friend Stalliano in 'undecent manner' on his wedding day. D'Urfey turns Butler's Presbyterian Knight into a Whig and paints scathing portraits of such contemporaries as Titus Oates ('Doctoro') and Shaftesbury ('Pygmy').

'Through his talent for composing and singing witty songs [D'Urfey] became one of the King's intimates; his resonant baritone voice, impudent, vulgar wit, and good-natured willingness to play the buffoon suited the temper of the court' (Oxford DNB). He also wrote bawdy romps for the stage.

Wing D 2703; Wither to Prior 355; Pforzheimer 342.
You may also be interested in...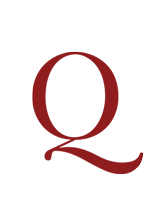 WITH CHARACTERS BY WEBSTER, DEKKER, AND DONNE OVERBURY, Sir Thomas.
Sir Thomas Overbury His Wife. With Additions of new Characters, and many other Witty Conceits never before printed. The sixteenth Impression.
Sixteenth edition of the most popular character book of the early seventeenth century.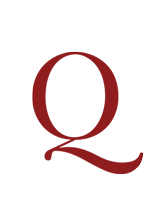 'FIRST OF THE ENGLISH POETS OF OUR AGE' SPENSER, Edmund.
The Faerie Queen: The Shepheards Calendar: together with the other Works of England's Arch-Poët, Edm. Spenser: collected into one Volume, and carefully corrected.
First collected edition, second issue, of the 'first of the English poets of our age, as his poems prove, written under the smile of the Muses, and with a genius destined to live' (William Camden). This volume contains all of Spenser's poetical works including Prosopopoia or Mother Hubberds Tale, which was left out of the 1611 issue, because of its allegorical attack on Lord Burghley, the father of the (then living) Lord Treasurer Robert Cecil.