THE BUTTERFLY SUITE
DALI, Salvador.
Alpes: French Railways.
France, Draeger for SNCF, 1970.
62 x 99 cm, lithographed poster in full colour, pinholes in corners.
£250

Approximately:
US $343
€292
Added to your basket:
Alpes: French Railways.
A gorgeous and colourful surrealist design of delicate butterflies fluttering against a rugged Alpine backdrop, one of six designs commissioned from Dali by SNCF, French national railways, to promote travel into the Alpine region.


You may also be interested in...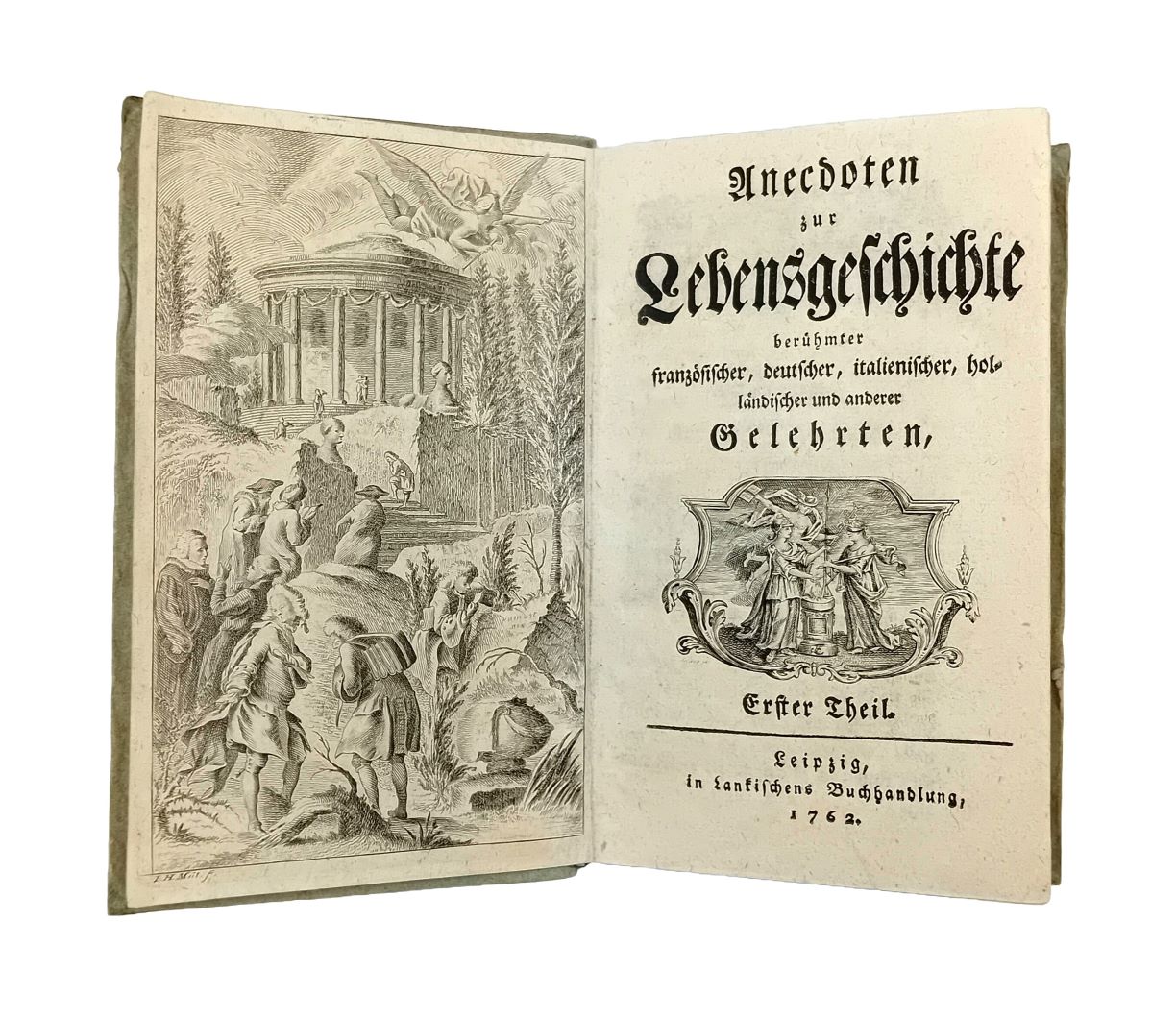 [HILLER, Johann Adam, editor].
Anecdoten zur Lebensgeschichte berühmter französischer, deutscher, italienischer, holländischer und anderer Gelehrten, erster [-zweyter] Theil.
Scarce first edition of Hiller's two-volume collection of literary, philosophical and historical anecdotes. The editor's note at the end mentions the contemporary publication of a French work of similar inspiration, and states the editor's intention to translate it and publish it as a sequel to his original collection. Thus, the sequel came out in the following two years as volumes III and IV, but with the different title Merkwürdigkeiten zur Geschichte der Gelehrten, und besonders der Streitigkeiten derselben, vom Homer an bis auf unsere Zeiten; Aus dem Franzosischen übersetzt.
LA PORTE, Mathieu de.
La science des négocians et teneurs de livres, ou instruction générale pour tout ce qui se pratique dans les comptoirs des négocians, tant pour les affaires de banque, que pour les merchandises, & chez les financiers pour les comptes … Nouvelle édition, revue & corrigée avec la dernière exactitude, augmentée ...
An uncommon provincial edition of this classic work on accountancy, which was first published in Paris in 1704 as an enlarged and re-worked version of La Porte's 1673 Guide des négocians et teneurs des livres. There were numerous editions, translations and adaptations up to the end of the 18th century.