THE BUTTERFLY SUITE
DALI, Salvador.
Alsace. French Railways.
France, Draeger for SNCF, 1970.
62 x 99 cm, lithographed poster in full colour, pinholes in corners, still A.
£250

Approximately:
US $303
€295
Added to your basket:
Alsace. French Railways.
A striking monochrome image of the Temple Saint-Étienne, also known as the Cathedral of Mulhouse, against a murky sky. A vast butterfly blends into the foreground.
You may also be interested in...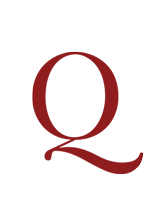 [MOORE, John, attributed author.]
Scenes and adventures in Spain from 1835 to 1840. By Poco Mas.
First edition; rare. According to the anonymous (and slightly ungenerous) critic in the British Quarterly Review of August and November 1846, this unfairly neglected work is 'written by a gentleman by the name of Moore, who was, we believe, the correspondent of the Morning Chronicle from 1835 to 1840 in the north of Spain, and with the army of Espartero. His work is, we believe, a most faithful and conscientious transcript of occurrences, and this is its only merit . . . . On the convention of Bergara, and of the events of the 25th of August, 1840, subsequent to the Queen's journey to Catalonia, his work contains a full and faithful account. He is evidently an amiable, benevolent, and kindly man, and his work is trustworthy'.
[DRESS – SUMPTUARY LAW.]
Ordonnance du Roy pour le reglement & reformation de la dissolution & superfluité qui est és habillemens, & ornamens d'iceux: & de la punition de ceux qui contreviendront à ladicte ordo[n]nance. Publié en Parlement de vingtneufiesme jour de Mars, l'an mil cinq cens quantre vingts trois.
A rare example of one of the early attempts by the French authorities at sumptuary law relating to clothing, prohibiting the wearing of certain types of adornment and dress by the vast majority of the population. Similar prohibitions had been made by Henri III's predecessors, and one of his first acts was to enforce these before proposing more, firstly in 1577 and finally the present ones in 1583; more were issued under Louis XIII in 1629 and 1633, although in all cases (as might be imagined from the repeated attempts) they were barely enforced and hardly observed.