THE BUTTERFLY SUITE
DALI, Salvador.
Normandie. French Railways.
France, Draeger for SNCF, 1970.
62 x 99 cm, lithographed poster in full colour, pinholes in corners, small loss to blank foreedge, A-. £200
£200

Approximately:
US $281
€228
Mont Saint-Michel meets stone circles, butterflies and surrealist heads in this promotional SNCF poster for train travel in Normandy.

You may also be interested in...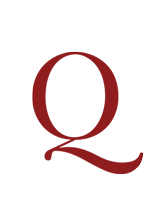 [PARIS CARNIVAL].
Carnaval 1929.
Fancy dress French style, a showcase of products available wholesale for the 1929 Carnival, from a costume merchant. Typically available by the dozen and the gross, though the most luxury items are available individually, made variously in cardboard, wax or linen, and beginning with simple dominos, the catalogue also includes full costumes for popular figures, including clowns, cowboys and toreadors. A section of masks for children includes a selection of animal heads as well as human faces; adult full-face masks are subdivided into multiple sections, including caricatures, grotesques, and masks with hairpieces and accessories. Half-face masks, as well as a sizeable selection of false noses and hairpieces, novelty hats, accessories (including lanterns and toy monkeys) are also available. Colin-maillard (blind man's buff) heads, which render the wearer wholly blind for entertainment purposes, have their own page. The catalogue concludes with a selection of Christmas decorations, while the inside back cover advertises further productions, including garlands, banners, flags and lanterns. A rare survival from the heyday of interwar merriment, when people were enthusiastic in their pursuit of everything lively and colourful to vanquish the recent memories of war. Predating the era of political correctness, the faces featured are from across the ethnographical spectrum, featuring stereotypical depictions of many races.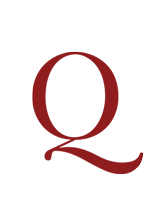 WILLIS, George Brandor.
View of Bayonne, taken from the sand hills on the left of the Adour, when occupied by the British forces on the 12 of March 1814, by Lieutenant George B. Willis, of the Royal Artillery. Dedicated with permission to the Rt. Hon. Earl Mulgrave, Master General of the Ordnance, &c. &c. &c. This print is intended to commemorate the illustrious return of Field Marshal the Duke of Wellington, and that proud period, when after a glorious career of victory, and the deliverance of Spain and Portugal by British valour and perseverance, the English standard was planted before the walls of Bayonne, and the legitimate sovereign of France recalled to add his seal to the general peace of Europe!
On his return from the Peninsular campaign, Wellington first took his seat in the House of Lords and was officially welcomed by the Queen at Buckingham House on 28 June, four days after the publication of this tribute by Edward Orme.