THE BUTTERFLY SUITE
DALI, Salvador.
Roussillon. French Railways.
France, Draeger for SNCF, 1970.
62 x 99 cm, lithographed poster in full colour, pinholes in corners, still A. £250
£250

Approximately:
US $311
€281
Added to your basket:
Roussillon. French Railways.
Further butterfly-interspersed surrealism for SNCF, this time for the Roussillon
region, featuring a stylised cross of Languedoc above a beach scene against a
mountainous backdrop
You may also be interested in...
SWIFTIANA [TORBUCK, John].
A Collection of Welsh Travels and Memoirs of Wales. Containing I. The Briton Describ'd, or a Journey thro' Wales: Being a pleasant Relation of D__n S___t's Journey to that ancient Kingdom … II. A Trip to North Wales, by a Barrister of the Temple. III. A Funeral Sermon, preach'd by the Parson of Langwillin. IV. Muscipila; or the Welsh Mouse-Trap, a Poem. The Whole collected by J. T. a mighty Lover of Welsh Travels.
First edition of this compilation of whimsical works about Wales, reissued and published as though under the auspices of Swift.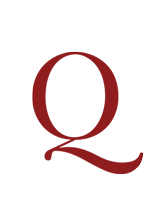 MASSUE DE RUVIGNY, Henri de, Lord Galway.
Autograph letter, signed ('Gallway'), in French, to an unnamed English statesman, sending greetings and referring to regimental dispositions.
A Huguenot exile from France, Massue de Ruvigny served in the English army and was created Viscount Galway in 1692 (elevated to an earldom in 1697). In 1694 he was appointed commander of the English auxiliary forces in Piedmont, with credentials as envoy extraordinary to the court of Turin, but was outmanoeuvred diplomatically by the duke, who concluded a treaty with the French in August 1696, whereupon Galway withdrew into the Milanese (see DNB).