THE BUTTERFLY SUITE
DALI, Salvador.
Roussillon. French Railways.
France, Draeger for SNCF, 1970.
62 x 99 cm, lithographed poster in full colour, pinholes in corners, still A. £250
£250

Approximately:
US $347
€288
Added to your basket:
Roussillon. French Railways.
Further butterfly-interspersed surrealism for SNCF, this time for the Roussillon
region, featuring a stylised cross of Languedoc above a beach scene against a
mountainous backdrop
You may also be interested in...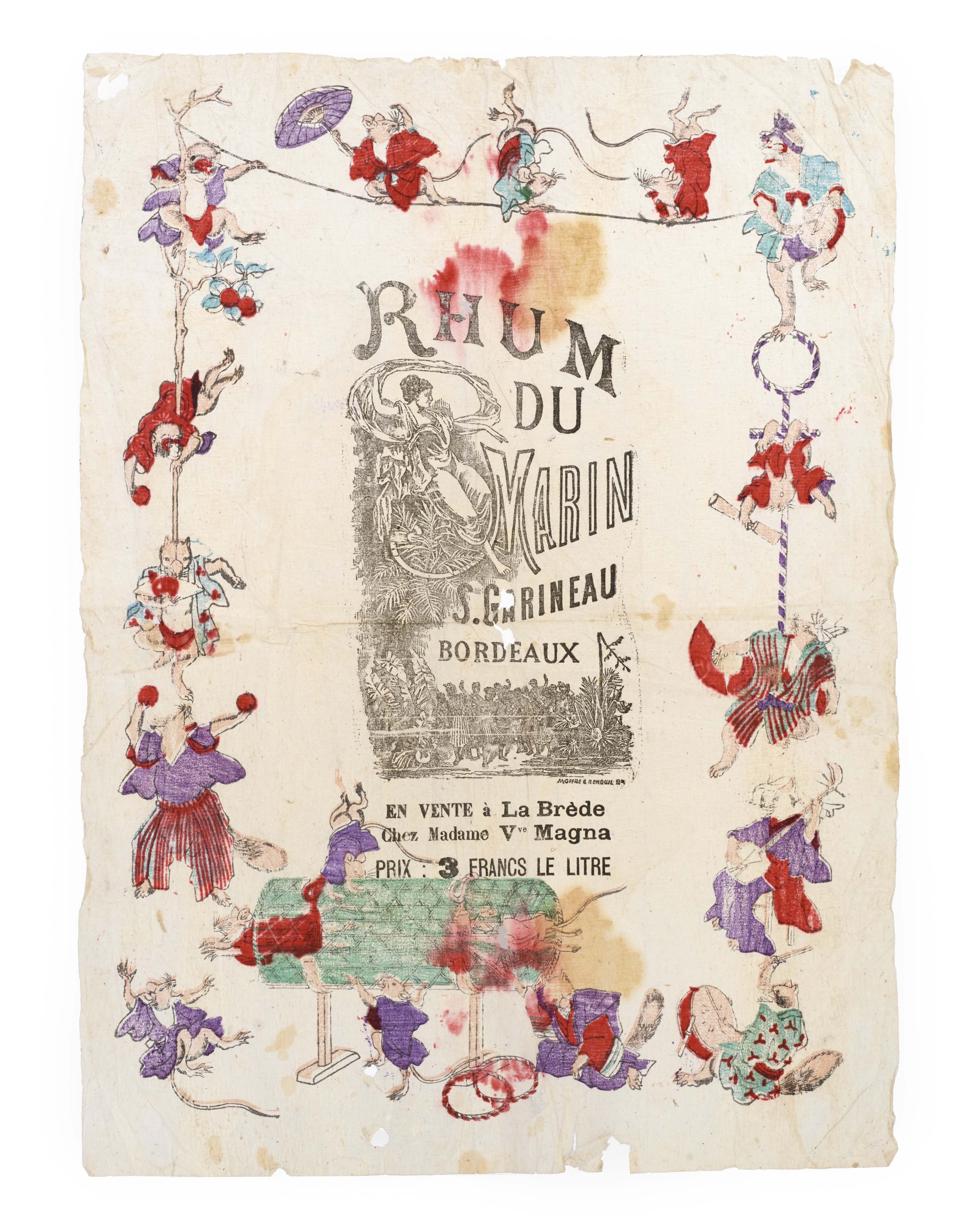 ALCOHOLIC ANTHROPOMORPHIC ACROBATIC ANIMALS GARINEAU, Sylvain-Jean.
Rhum du Marin. S. Garineau, Bordeaux. En vente à La Brède chez Madame Vve Magna. Prix: 3 Francs le litre.
An extremely rare broadside advertisement for rum, splendidly printed in the fin de siècle style, with vibrant colours, depicting anthropomorphic acrobatic animals.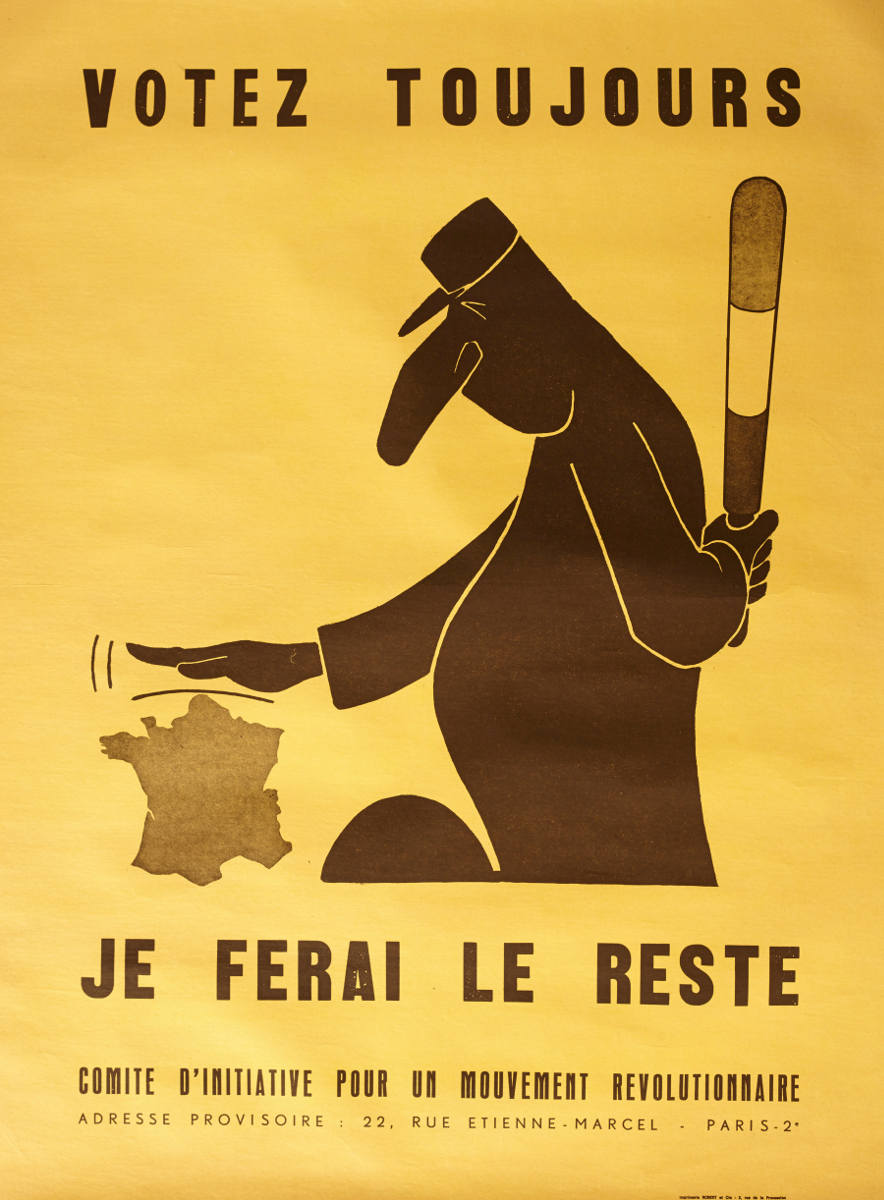 [PARIS UPRISING.]
Votez toujours. Je ferai le reste [Always vote. I'll do the rest].
First edition. A striking image of General De Gaulle patting France on the head for obediently voting, a baton cunningly concealed behind him. 1968 was a year when passions were flying high in France. The communist and socialist parties had formed an alliance in February with a view to replacing the De Gaulle administration. The ensuing student occupation protests coupled with wildcat general strikes of over 20% of the French population seriously destablized De Gaulle's government, and for some time it seemed likely that it would fall. Having fled briefly to Germany, however, De Gaulle called elections for June 1968, and emerged with an increased majority.