[DANIEL, Iulii Markovich] ARZHAK, Nikolai, pseud.
Govorit Moskva. Povest' [This is Moscow Speaking. A Story].
Washington, Filipoff, 1962.
8vo, pp. 61 + one leaf publishers' advertisements; a very good copy in the original printed wrappers.
£150

Approximately:
US $185
€166
Added to your basket:
Govorit Moskva. Povest' [This is Moscow Speaking. A Story].
First edition, printed in Germany, of one of the books which led directly to Daniel's arrest and trial in 1966.

'Daniel first attracted attention to himself in the 1960s when he used the pseudonym of Nikolai Arzhak to publish four satirical stories abroad without the permission of the authorities: "Hands", "This is Moscow Speaking", "The Man from MINAP", and "The Atonement"... "This is Moscow Speaking" is a fantasy in which the government declares a "Day of Public Murders" and permits random murder' (Victor Terras).
You may also be interested in...
BLOK, Aleksandr Aleksandrovich.
Teatr. Balaganchik – Korol' na ploshchadi – Neznakomka – Deistvo o Teofile – Roza i krest [Theatre. The puppet show – The king on the square – The stranger – The miracle of Theophilus – The rose and the cross].
A reprint of these plays, first published together in one volume in 1916.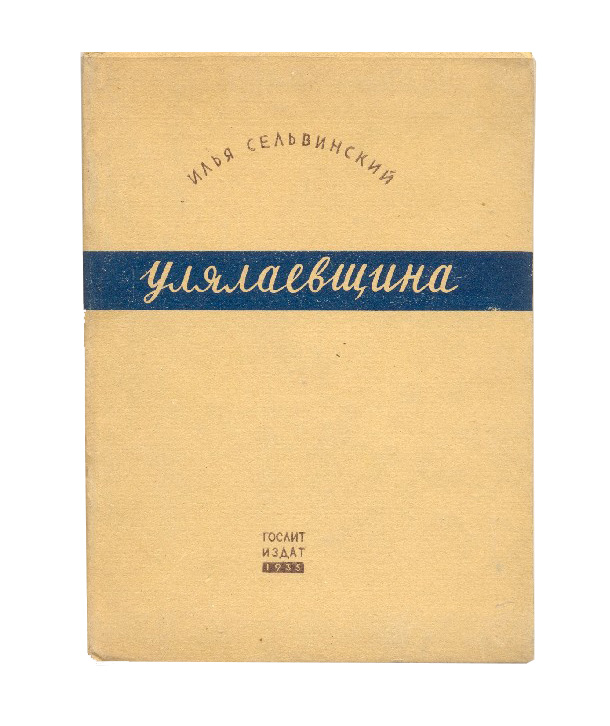 SEL'VINSKII, Il'ia Lvovich.
Ulialaevshchina: epopeia [The Ulialaev uprising: an epic].
Fourth edition (first, 1927) of Sel'vinskii's first and most successful verse epic. Ulialaevshchina describes the fortunes of a kulak, Ulialaev, 'who seized an estate from its pre-Revolutionary owner and was later defeated in an anarchist rebellion by the Red Army. Selvinsky's depictions are folkloric. The hero's wife, first taken from the landowner, is brutally murdered, her corpse dragged by a horse, and her head impaled on a spear by the Red commander. Ulialaev himself is shot and decapitated. In the 1950s this tale had to be rewritten, and its hero became Lenin' (Evelyn Bristol, A History of Russian Poetry, OUP, 1991, p. 255).