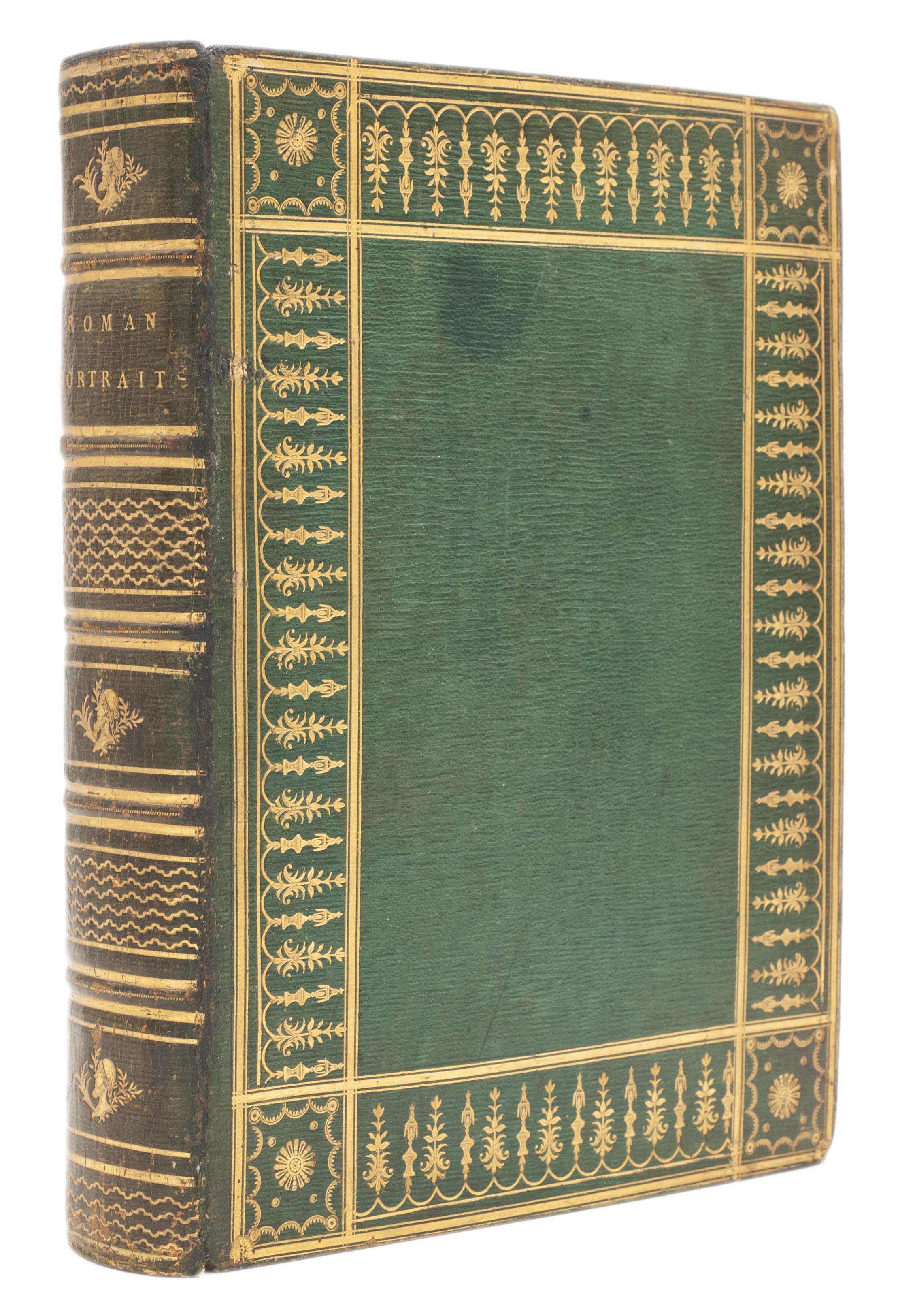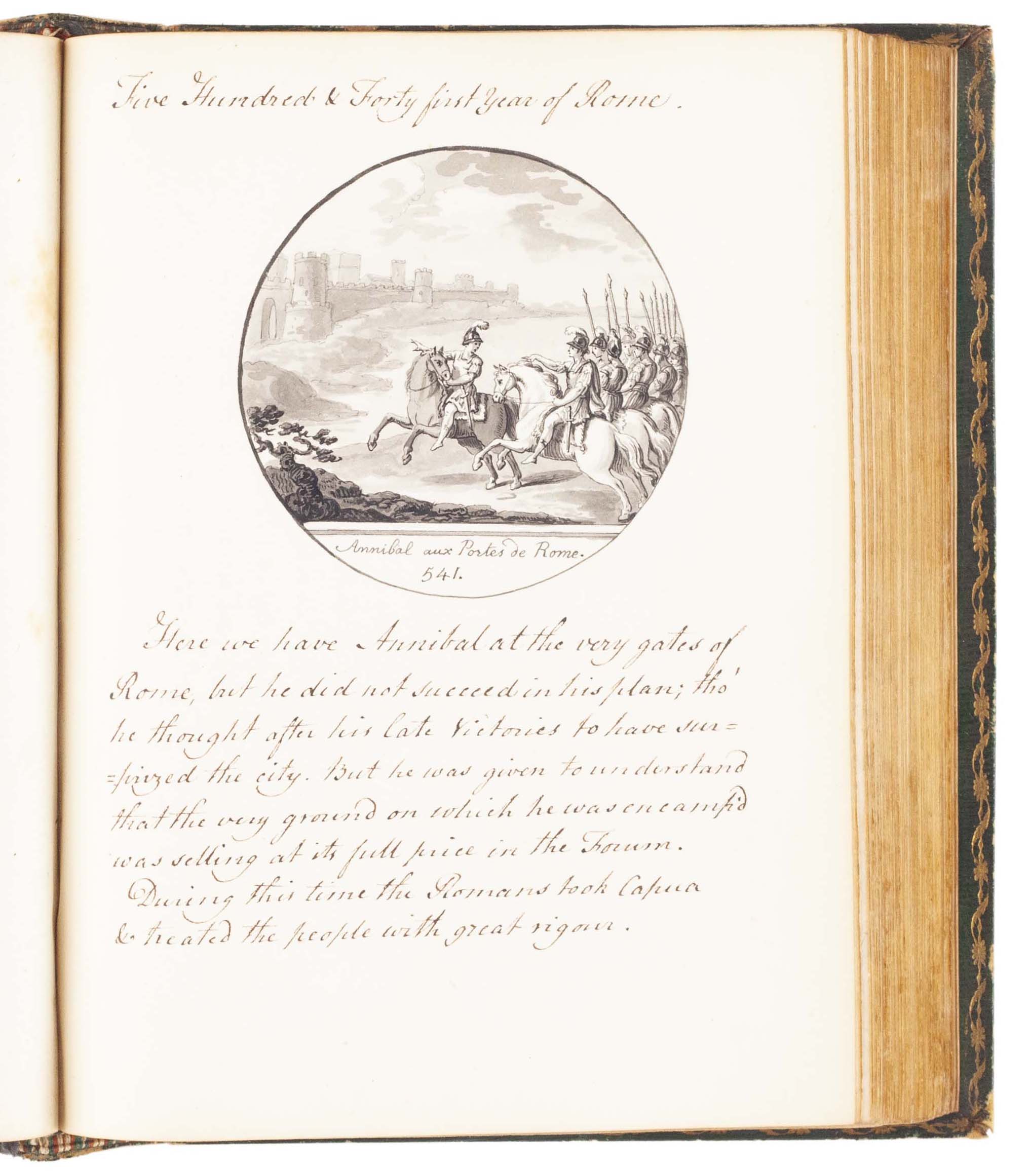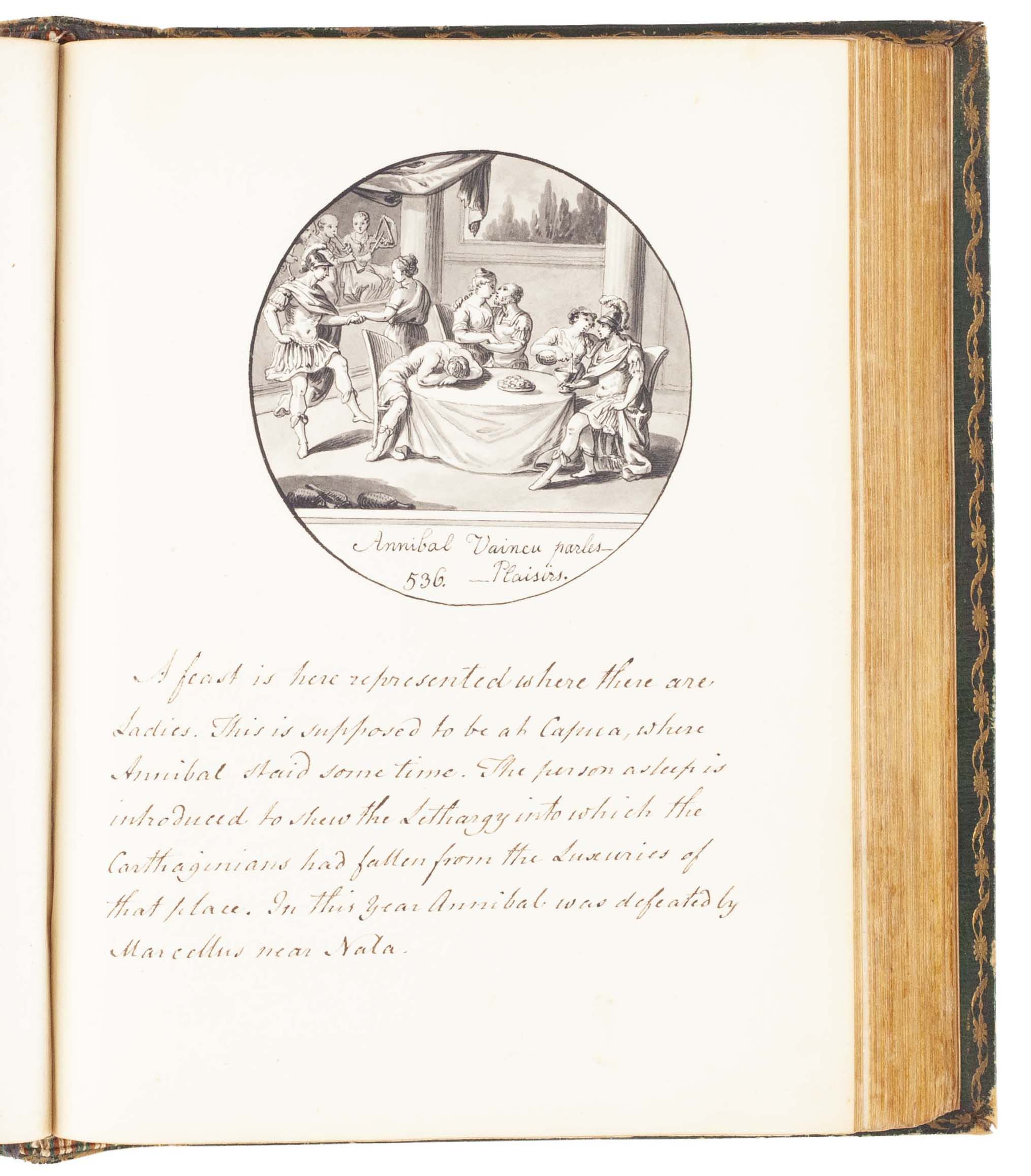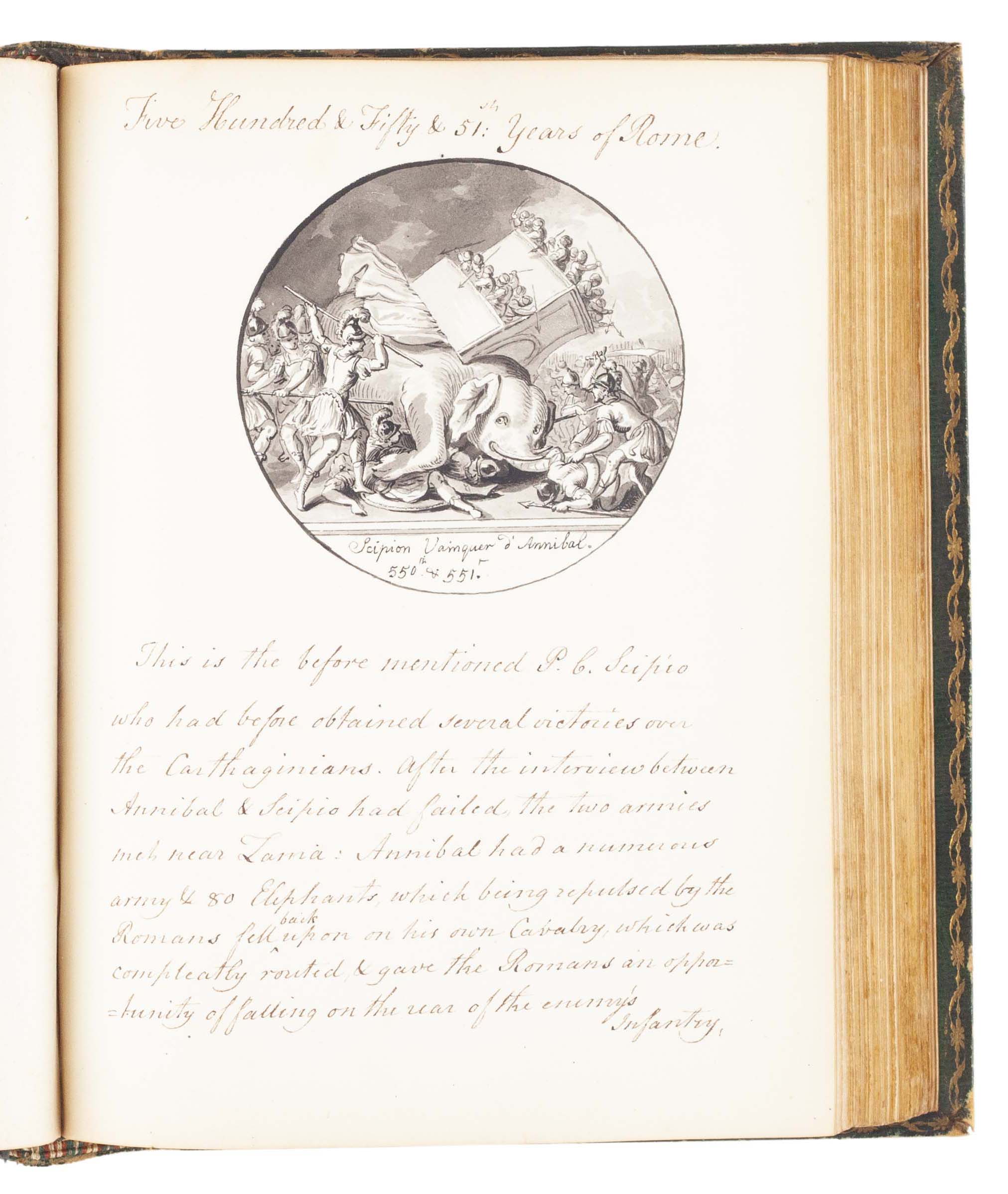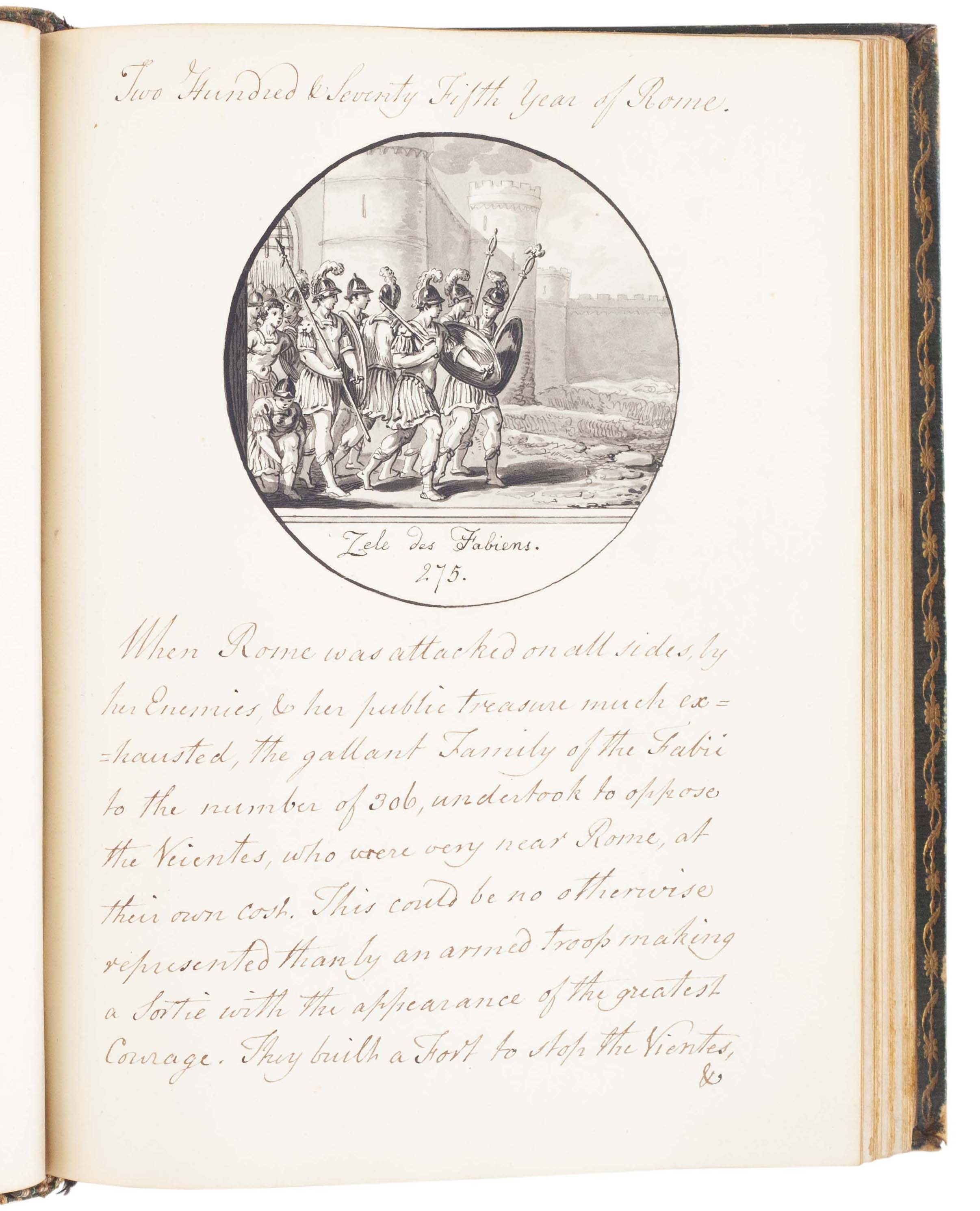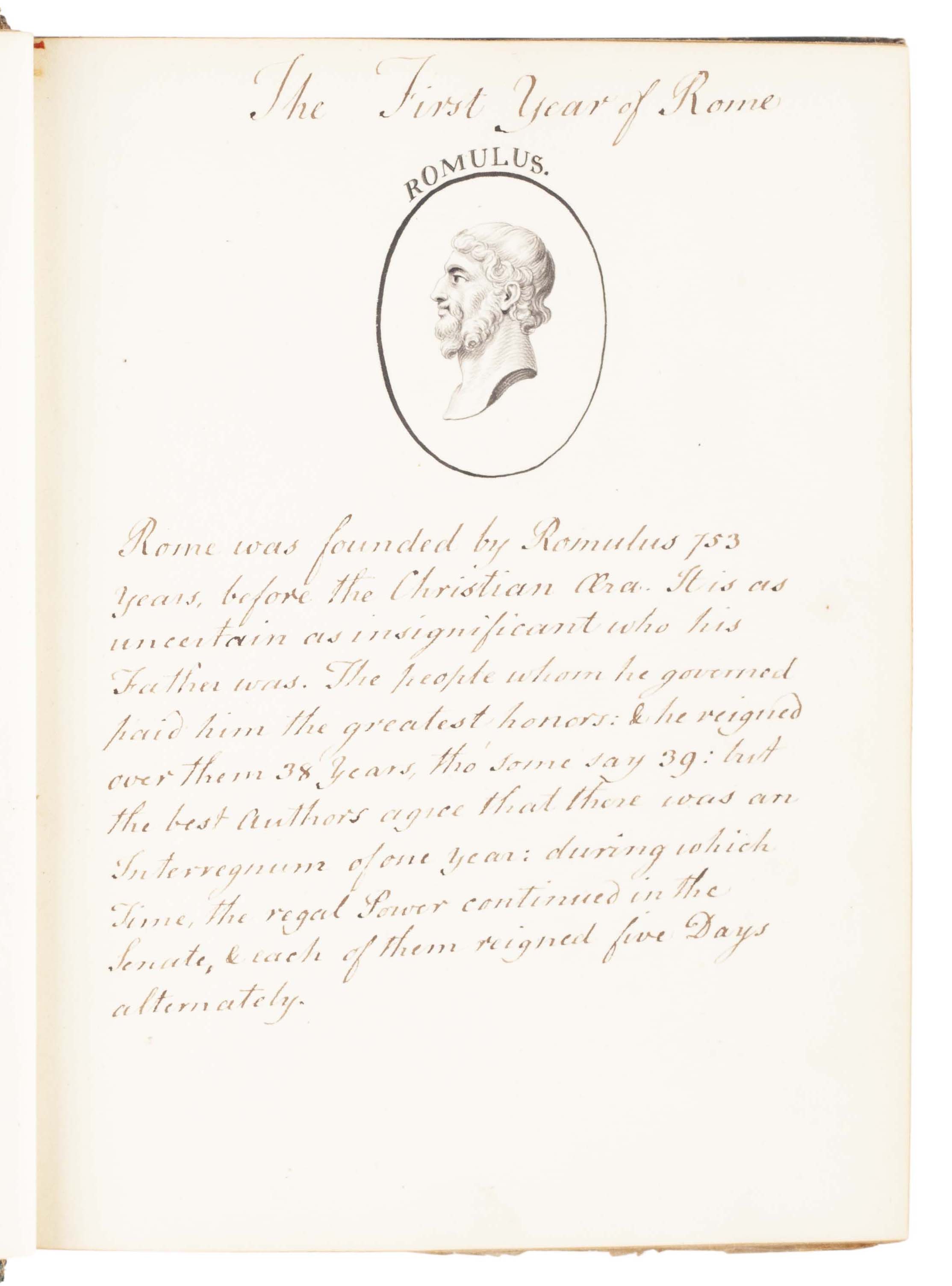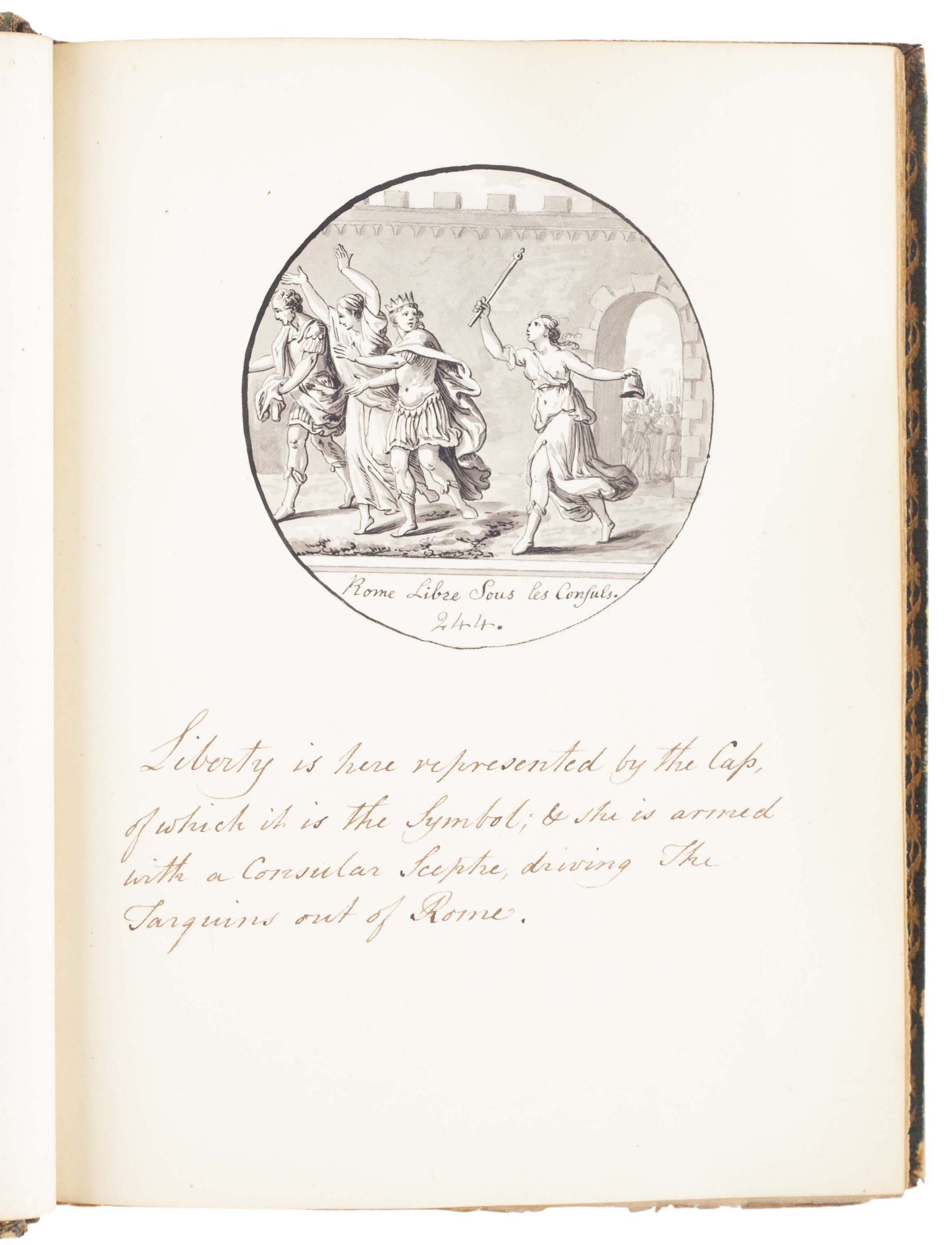 119 PEN DRAWINGS
DASSIER, Jean and Jacques-Antoine.

'An Explanation of Dassier's Medals being a Representation of a Series of Events taken from the Roman History'.
London, c. 1795-1800.
4to manuscript, ff. [151], written in a clear italic hand on the rectos only on thick paper (watermarks 'J Whatman 1794' and 'E & P'), with an illustrated title-page, 90 half-page roundel illustrations and 29 smaller portraits in ovals, based on Dassier's medals, all in pen and wash; most illustrations with tissue-guards; bound in handsome contemporary green morocco, covers with a wide gilt border of floral swags, sunburst cornerpieces, spine gilt in compartments with scallop rolls and a neoclassical head in profile, lettered direct 'Roman Portraits', edges rubbed and slightly dry; ownership inscription 'Charlotte Hanbury 1 Vol.', armorial bookplate of the Rycroft family.
£8500

Approximately:
US $10494
€9787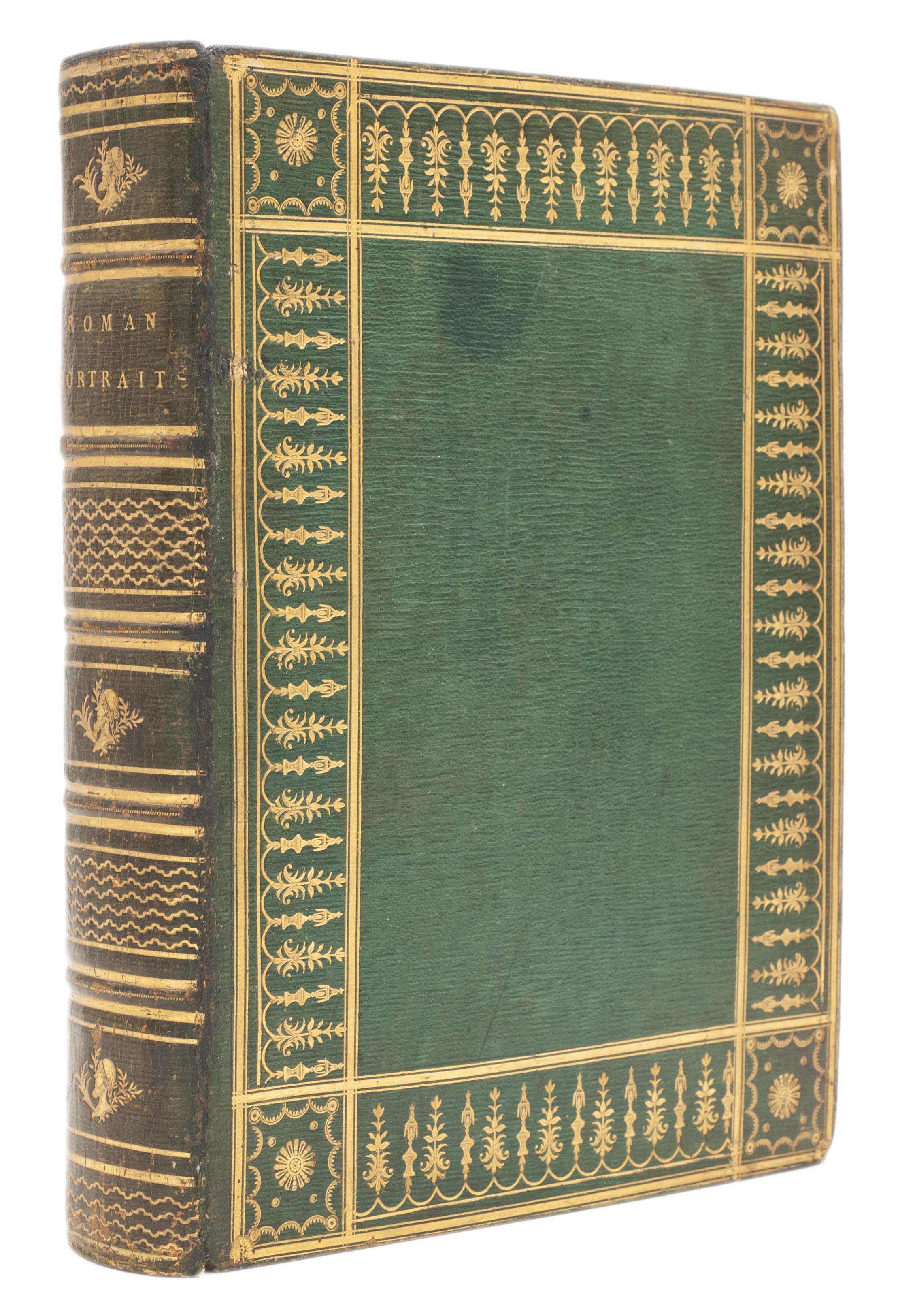 Added to your basket:
'An Explanation of Dassier's Medals being a Representation of a Series of Events taken from the Roman History'.
An exceptionally fine illustrated manuscript, with drawings after the series of sixty medals of Roman history from Romulus to the Age of Augustus produced by Jean Dassier and his son in 1740-1743. The drawings are executed with considerable finesse, adding detailed elements not clearly visible in the original medals, and making subtle alterations in the position and orientation of many figures. Sadly there is no clue as to the artist, and it is not clear if the work was produced to order or as a commercial enterprise – if the latter we cannot trace another example.

The Swiss medalist Jean Dassier (1676–1763), worked for several periods in England in the late 1720s and 1730s, before returning to Geneva in 1738 where 'he continued to produce medals, the most notable being a subscription series of sixty small medals representing scenes from Roman history, executed between 1740 and 1743; an Explication of these was published in Paris in 1778' (ODNB). In fact the Explication must have appeared earlier, probably as a promotional tool, as a German translation was published in 1763. The explanatory text here is a loose translation from the French, possibly the same as that published as An Explanation of the Medals Engrav'd by John Dassier and his son (Birmingham, 1795, two copies in ESTC). Neither the French nor the English text are illustrated, so the artist here must have been working from a complete set of the medals themselves.

Provenance: there were a few contemporaneous Charlotte Hanburys but the most likely candidate is Charlotte Packe (1762–1815), who married William Hanbury of Kelmarsh (d. 1807) in 1778. Their son Sir John Hanbury (1782–1863) married into the Rycroft family and died without heirs. Charlotte's portrait was painted by Reynolds and she seems to have been a book collector of some sort – see Maggs catalogue 1014, item 46, for a Tasso bound by Burnham of Northampton with her monogram.
You may also be interested in...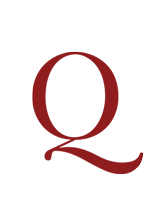 'ABOUT TO STEP FIRMLY INTO THE PAGES OF HISTORY' GARCÍA LORCA, Federico (1898-1936).
Autograph postcard, signed 'Federico', addressed to his parents.
An autograph postcard from Lorca to his parents, sent from Valladolid on the eve of his celebrated poetry reading there in April 1926 at the instigation of Jorge Guillén – an important landmark in the advance of Lorca's growing celebrity throughout Spain.
EROTIC EPISTOLARY NOVEL BY A POPE PIUS II (Nicolaus von WYLE, editor).
Epistolae familiares.
Second Koberger edition of the Epistolae familiares of Aeneas Sylvius Piccolomini (1405–1464), the great Renaissance humanist who became Pope Pius II in 1458, a handsome copy enhanced with manuscript additions comprising epistolary models, a German-Latin wordlist, and German medical recipes.