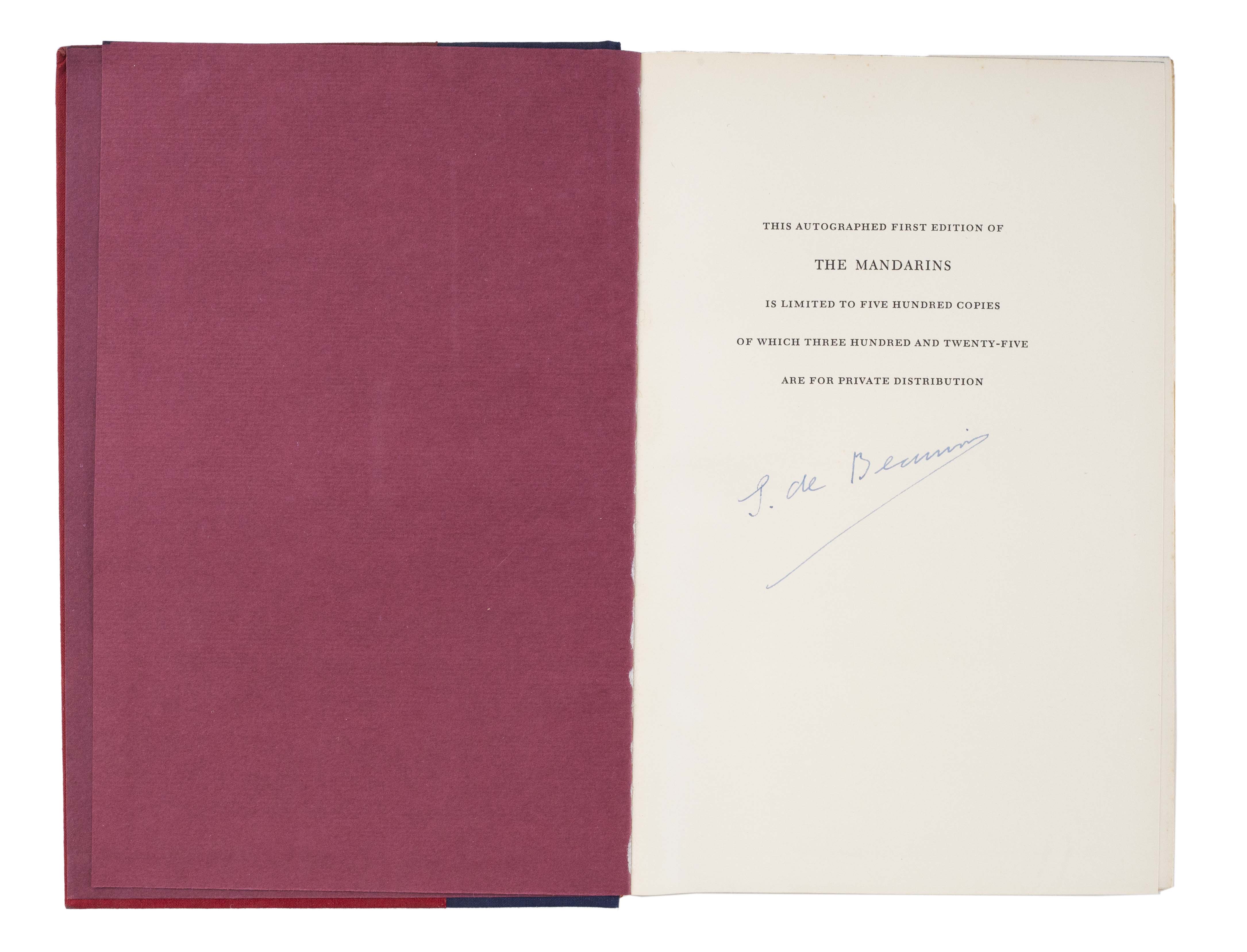 DE BEAUVOIR, Simone.
The Mandarins. A Novel …
Cleveland and New York, The World Publishing Company, [1956].
8vo, pp. [8], [11]-610, [2]; a very good copy in the original red cloth, black cloth spine, lettered direct (slightly sunned), top edge stained black, without the sleeve and slipcase or dustjacket; bookplate of the poet and broadcaster D. G. Bridson, with dots under his initials in the colophon.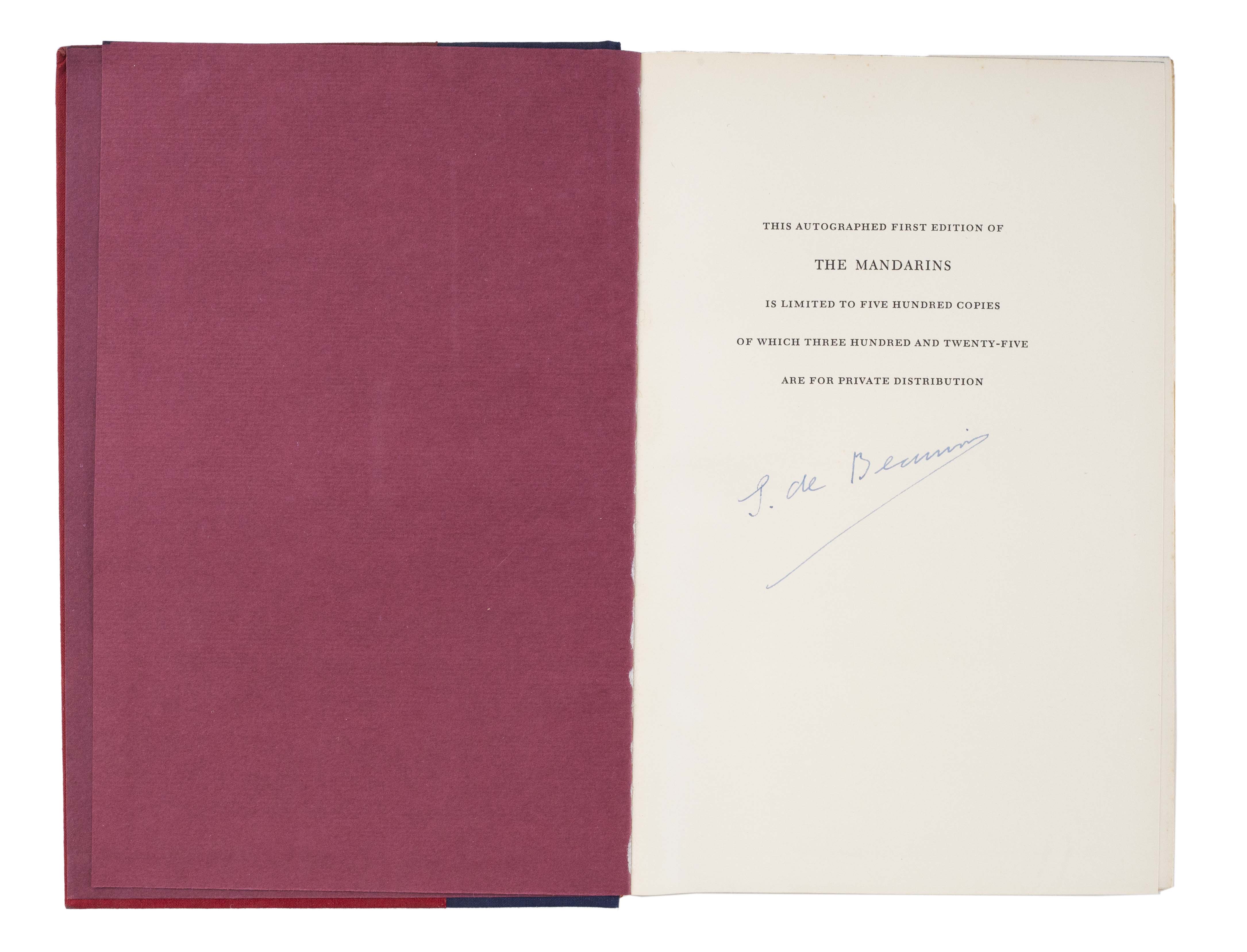 Added to your basket:
The Mandarins. A Novel …
First edition in English, signed by De Beauvoir on the limitation leaf, one of 500 unnumbered copies, of which only 275 were for sale.
You may also be interested in...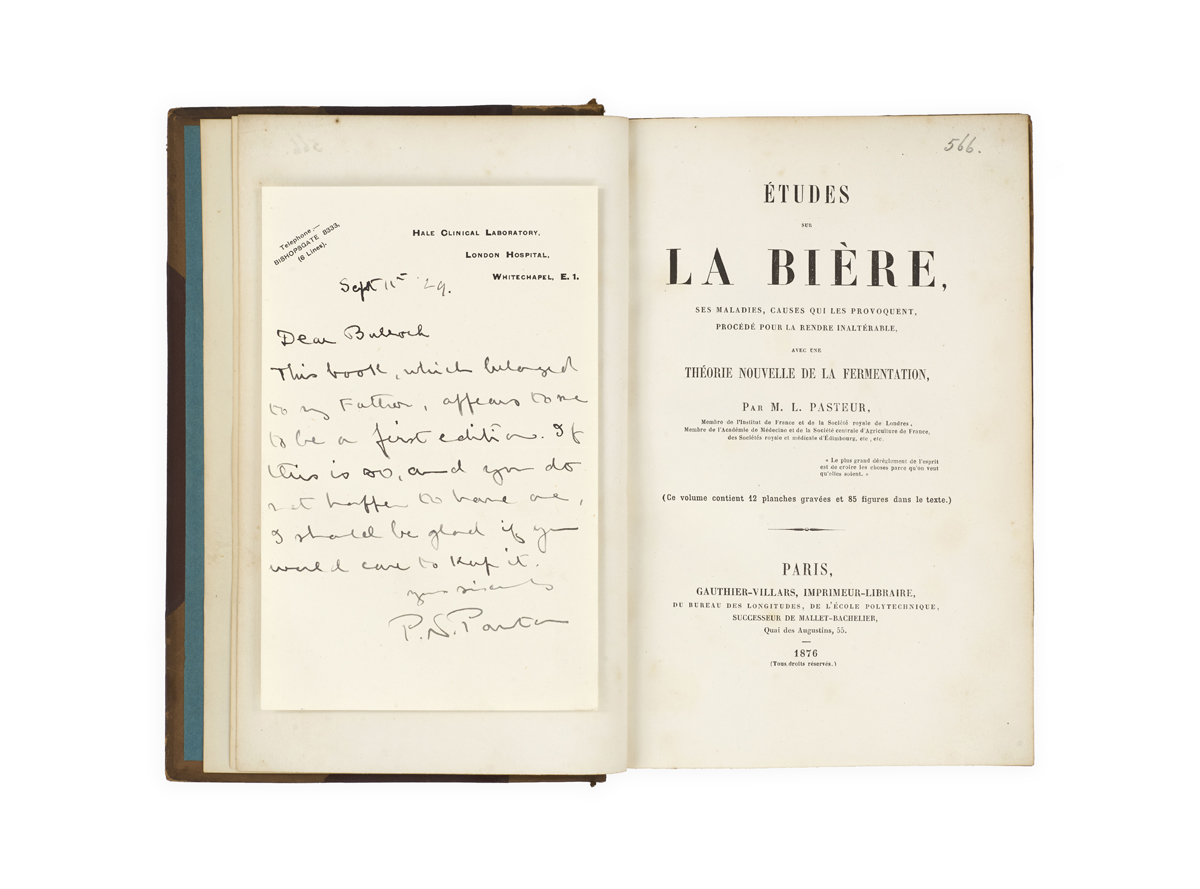 PASTEUR, Louis. 
Études sur la bière, ses maladies, causes qui les provoquent, procédé pour la rendre inaltérable, avec une théorie nouvelle de la fermentation. 
First edition.  In his Études sur la bière, Pasteur 'described a new and perfected method of preparing pure yeast [and] emphasized that yeast occasionally required small quantities of oxygen in order to retain its "youth" and its capacity to germinate in oxygen-free environments.  Having now achieved a new appreciation for the importance of oxygen in brewing, and especially the advantages of aerated wort, he insisted only that air should be carefully limited and freed of foreign germs rather than entirely eliminated' (DSB).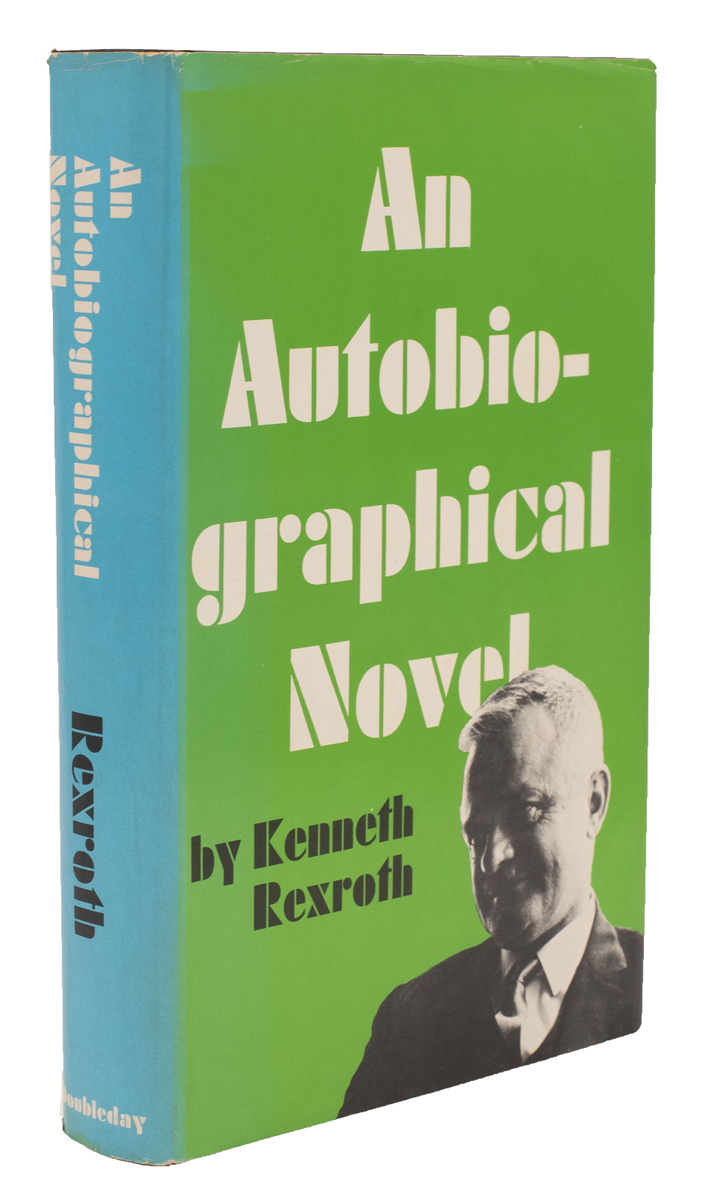 THE 'FATHER OF THE BEATS' REXROTH, Kenneth.
An Autobiographical Novel …
First edition, inscribed 'In friendship / for Geoffrey Bridson / Kenneth Rexroth SF June 66'.