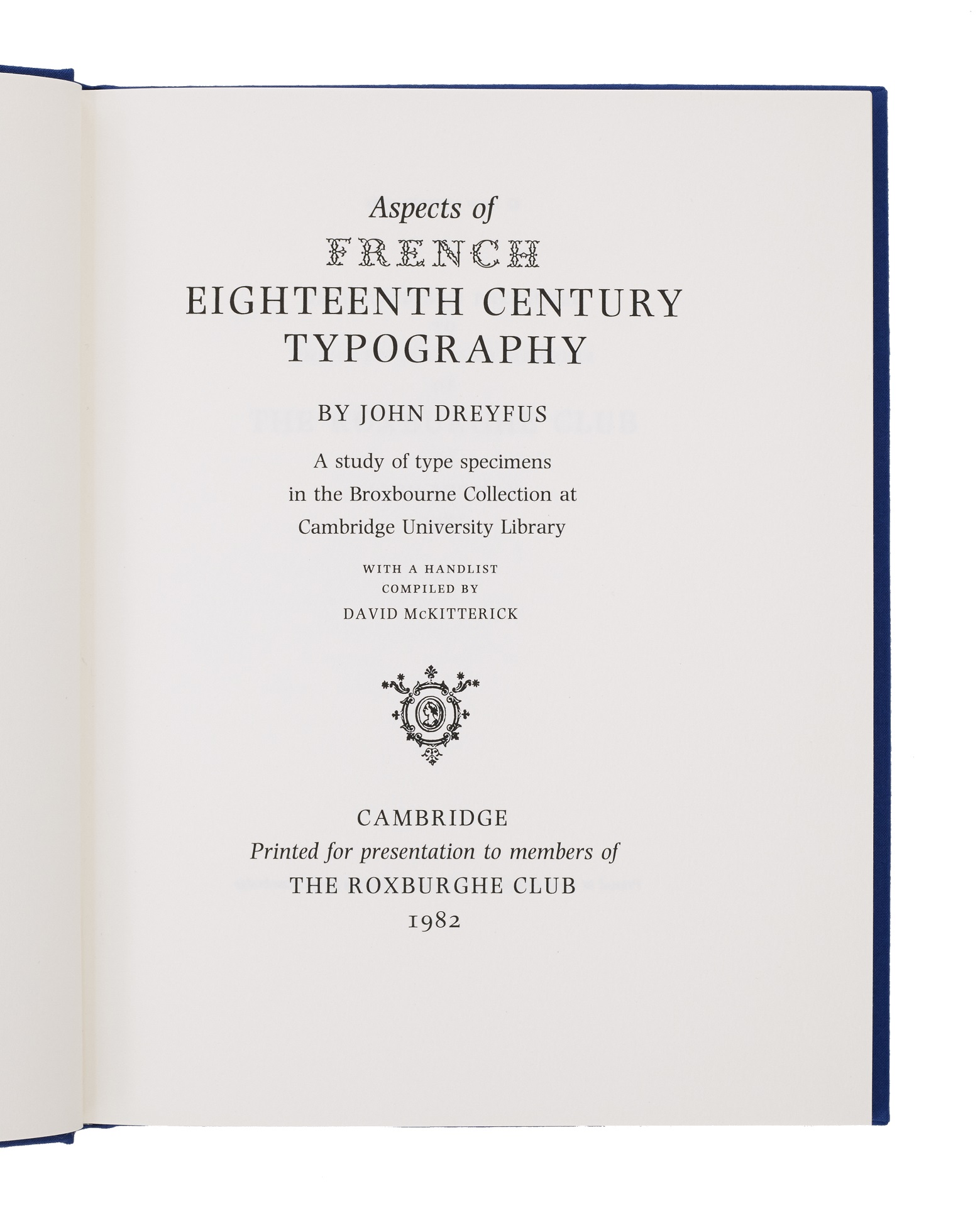 DREYFUS, John.
Aspects of French Eighteenth Century Typography. A study of type specimens in the Broxbourne Collection at Cambridge University Library. With a handlist compiled by David McKitterick.
The Roxburghe Club, 1982.
£120

Approximately:
US $168
€135
A history of French type design in the eighteenth century based on the author's detailed examinations of French type ornaments and typefounding methods. The final chapter, on the uses of type specimens, is followed by a handlist of twenty type specimens in the Broxbourne Collection covering the period 1740 to 1800.
You may also be interested in...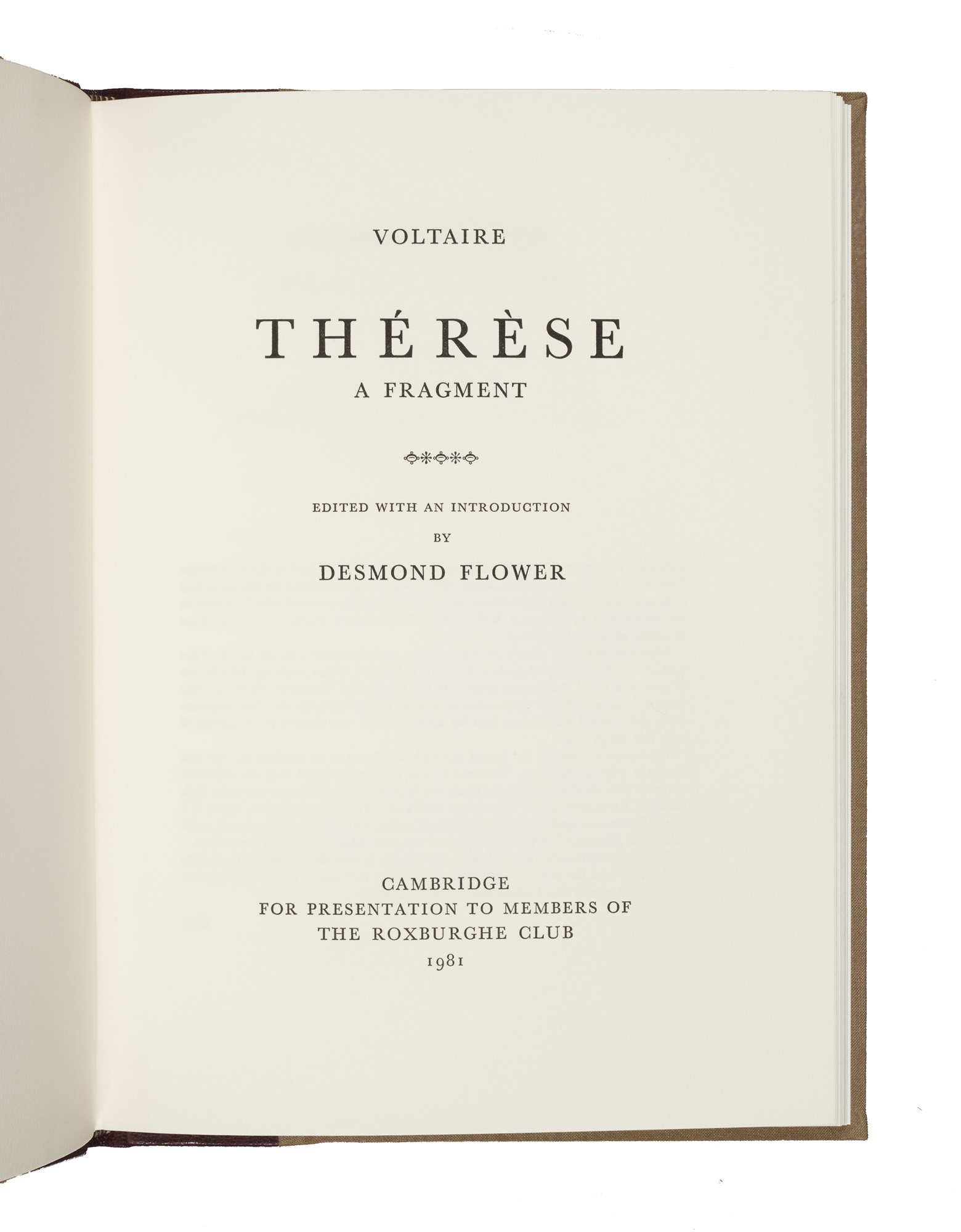 VOLTAIRE. FLOWER, Desmond, ed.
Thérèse, a fragment.
Edited with an introduction by Desmond Flower. The Roxburghe Club, 1981. A facsimile reproduction, with transcription, of the eight pages of autograph manuscript which are all that survive of Therèse, a play written when Voltaire was nearing the height of his powers. Desmond Flower's introduction outlines the circumstances of the play's creation and considers why it was never publicly performed.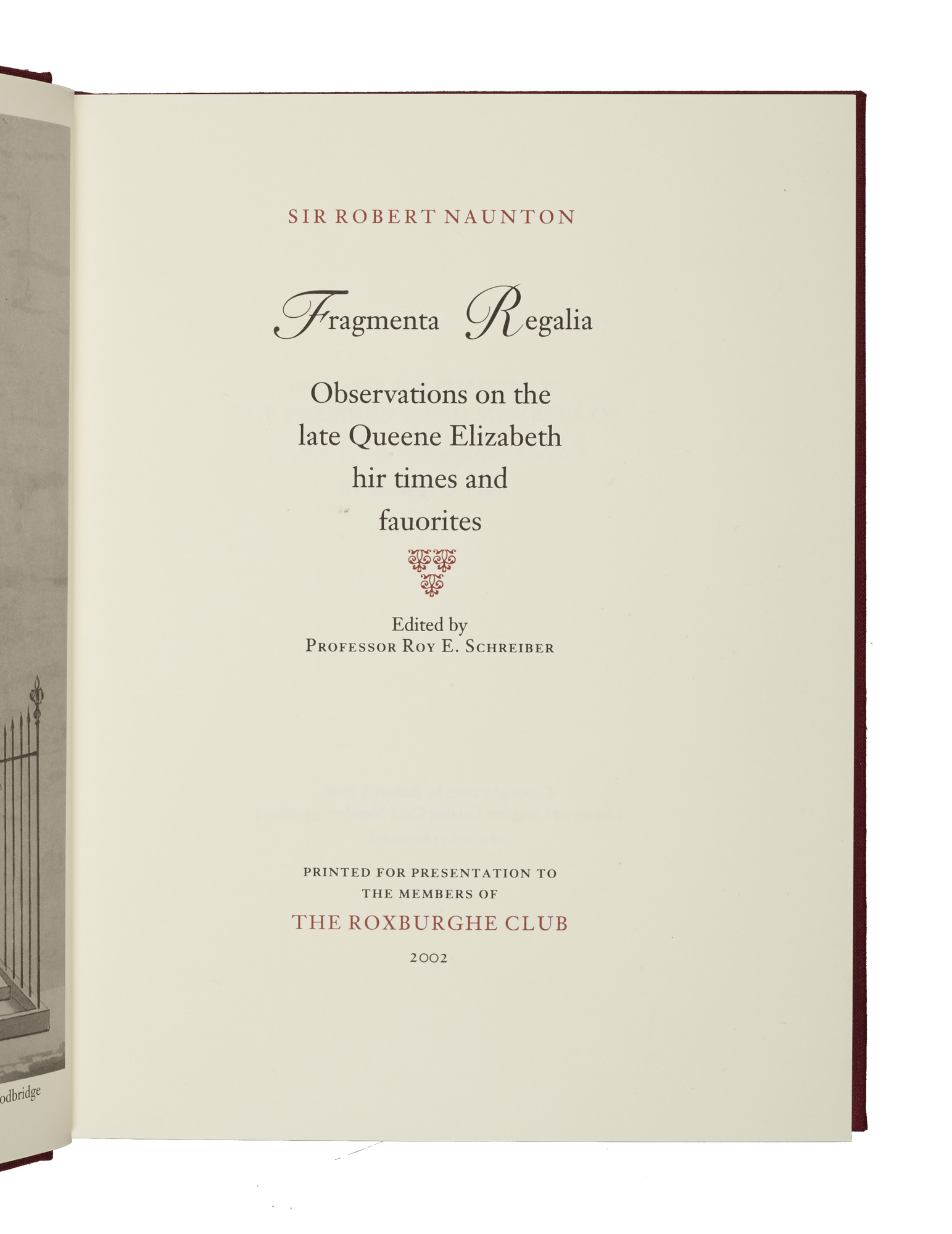 NAUNTON, Robert, Sir.
Fragmenta Regalia. Observations of the late Queene Elizabeth, Hir Times and Fauorites. Edited by Professor Roy E. Schreiber.
A classic of memoir literature, Sir Robert Naunton's Fragmenta Regalia was written c. 1634, circulated in manuscript, and first published in 1641, since when it has seldom been out of print. This edition presents the authentic text for the first time, from the very manuscript that Sir Robert had made for Charles I, to whom it was actually addressed, and includes the substantial, hitherto unpublished commentary which Naunton intended for the King's eyes alone. The text is accompanied by textual and biographical notes on all the dramatis personae by Roy E. Schreiber, Professor of History at Indiana University. The second volume comprises a facsimile reproduction of the manuscript.