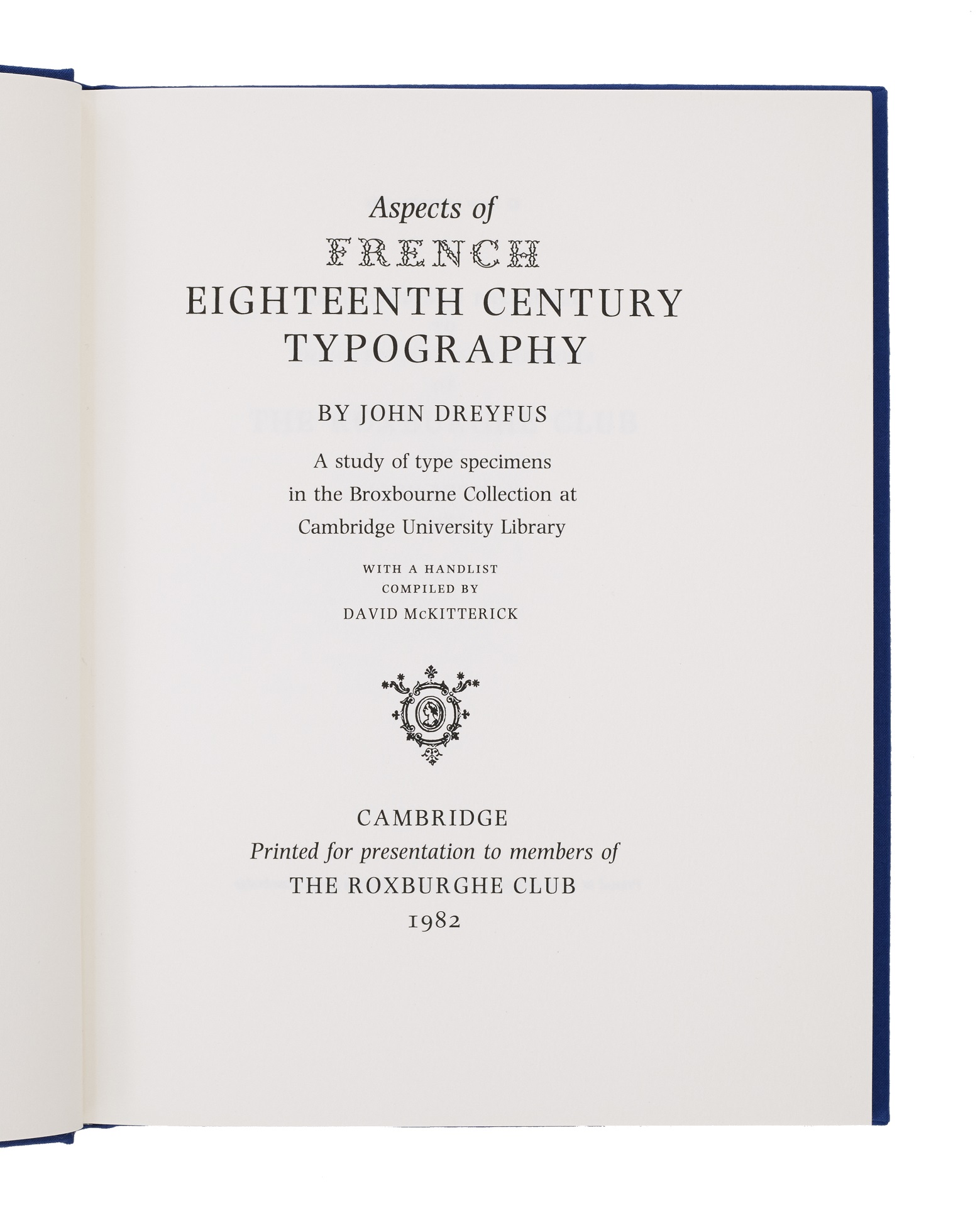 DREYFUS, John.
Aspects of French Eighteenth Century Typography. A study of type specimens in the Broxbourne Collection at Cambridge University Library. With a handlist compiled by David McKitterick.
The Roxburghe Club, 1982.
£120

Approximately:
US $157
€134
A history of French type design in the eighteenth century based on the author's detailed examinations of French type ornaments and typefounding methods. The final chapter, on the uses of type specimens, is followed by a handlist of twenty type specimens in the Broxbourne Collection covering the period 1740 to 1800.
You may also be interested in...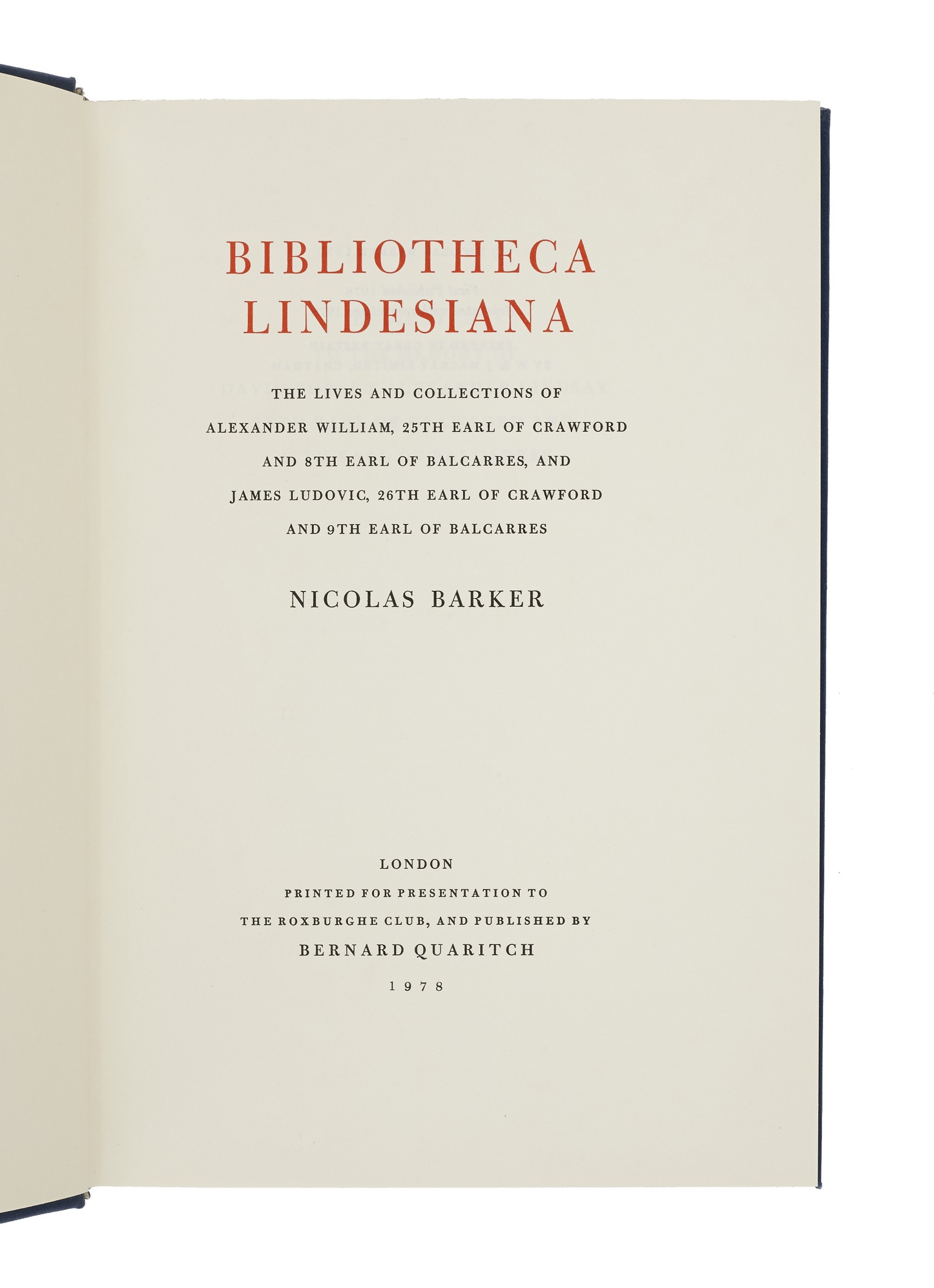 BARKER, Nicolas.
Bibliotheca Lindesiana. The Lives and Collections of Alexander William, 25th Earl of Crawford and 8th Earl of Balcarres, and James Ludovic, 26th Earl of Crawford and 9th Earl of Balcarres.
The Bibliotheca Lindesiana was perhaps the finest private library assembled in the nineteenth century. Nicolas Barker considers the library's purpose and traces the circumstances of its formation in detail, in the process adding considerably to the biographies of the 25th and 26th Earls of Crawford, two highly significant figures in the history of collecting.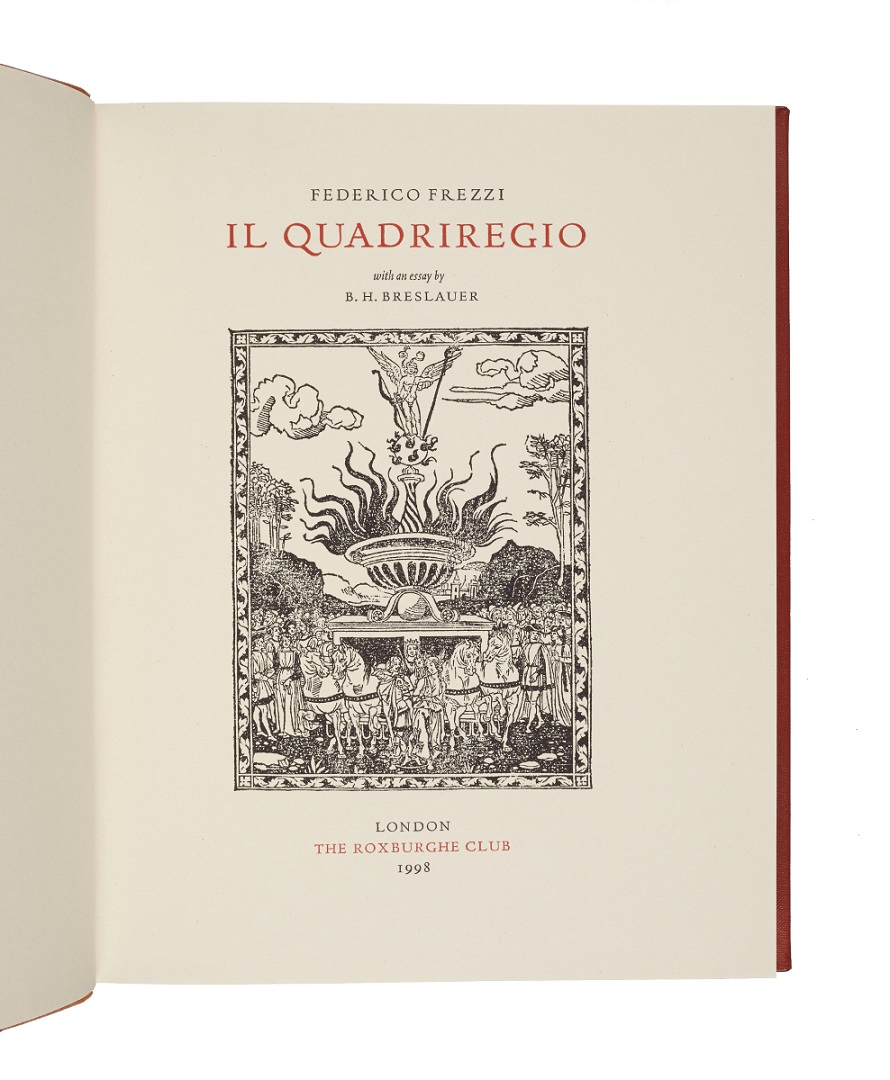 FREZZI, Federico.
Il Quadriregio. With an essay by B.H. Breslauer. Facsimile based on the edition printed in Florence in 1508.
This is the first facsimile reproduction of one of the greatest Florentine illustrated books of the Renaissance – Il Quadriregio is to Florentine book illustration what the Hypnerotomachia Poliphili is to Venetian. The only surviving work of Federico Frezzi (c. 1350–1416), bishop of Foligno, the text is an allegorical poem in the vernacular, describing a journey through four regions: Love, Satan, Vice, and Virtue. The Earl of Crawford's copy, one of only two remaining in private hands, is reproduced here in its entirety. The prefatory essay, by Bernard Breslauer, not only treats the book, its remarkable publisher Piero Pacini, and its place in the history of Florentine book illustration, but considers how it has been assessed by the critics and art historians of the last hundred years.