[DRYDEN, John].
The Medall. A Satyre against Sedition. By the Authour of Absalom and Achitophel …
London, Printed for Jacob Tonson … 1682.
4to., pp. [12], 20, a fine copy in modern half morocco.
£750

Approximately:
US $1049
€855
First edition, second issue (adding two Latin lines at the end). The medal of Dryden's satire was that struck to celebrate Shaftesbury's acquittal from charges of high treason. According to Spence, Charles II gave Dryden 'the hint for writing his poem', and rewarded him for it. In reply, Shadwell wrote The Medall of John Bays, which Dryden answered with MacFlecknoe.

Macdonald 13a ii; Pforzheimer 331; Wing D 2311 (not distinguishing the issues with and without the Latin lines).
You may also be interested in...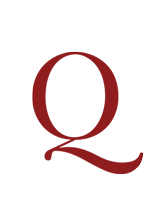 JOURNEY TO EMMAUS (A).
A sacred Dialogue ...
First edition, dedicated to Frederick, Prince of Wales, as Chancellor of Trinity College. This is the story from the Gospel of Luke that tells how, after the Resurrection, Jesus appeared two of his followers who were walking from Jerusalem to Emmaus. It takes the form of a dialogue between Cleopas and Matthias, lamenting ('Like Sheep when scatter'd o'er some dreary plain, / Their folds laid desolate, their Shepherd slain, / To the wide World poor helpless We are left, / Of Friends, of all that's dear bereft ...'). They encounter Emanuel, who asks 'Why walk ye thus disconsolate', but they do not recognise Him. ('O fools, O Slow of heart to understand'). Nonetheless they beg him to eat with them: 'Emanuel thus by kind Entreaties prest / The cottage enters: When their mighty Guest, / Yet unreveal'd, they at their humble Board / Had plac'd, in breaking Bread they knew their Lord; / And as they kneel'd, all trembling with Delight, / Worship to pay, He vanish'd from their Sight'.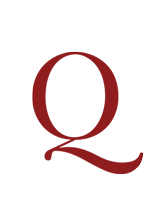 WITH A POEM BY DRYDEN ROSCOMMON, Wentworth Dillon, Earl of.
An Essay on Translated Verse … London, Printed for Jacob Tonson … 1684.
First edition. Roscommon's influential Essay, in heroic couplets, owes much to Boileau and to the author's own education in France after the attainder of his kinsman the Earl of Strafford. Dryden, an intimate friend and himself the translator of Boileau's Art of Poetry in the preceding year, contributes a long commendatory poem. Johnson was a later admirer and praised Roscommon as a critic who 'improved taste' and was 'the only correct writer of verse before Addison'.