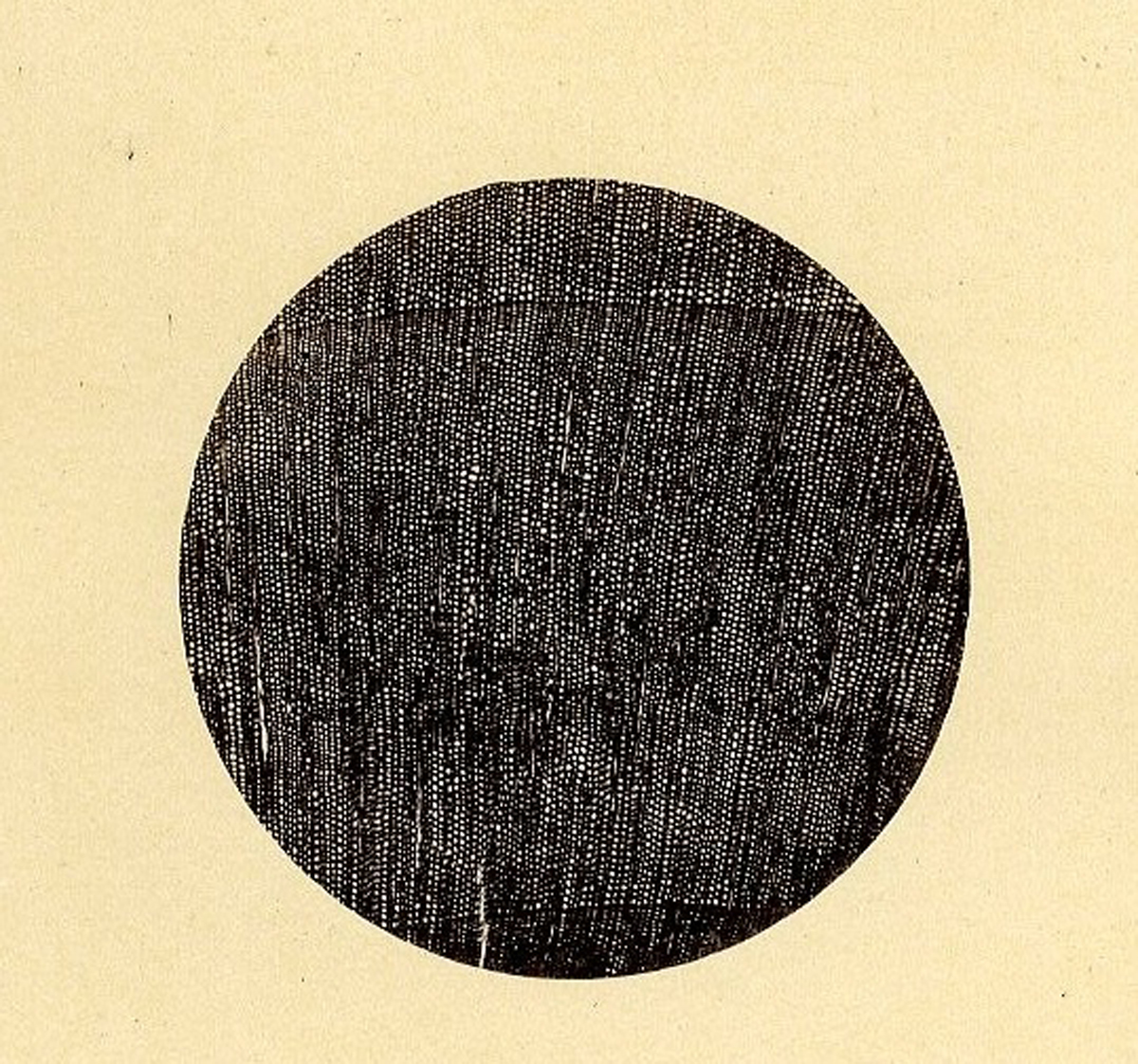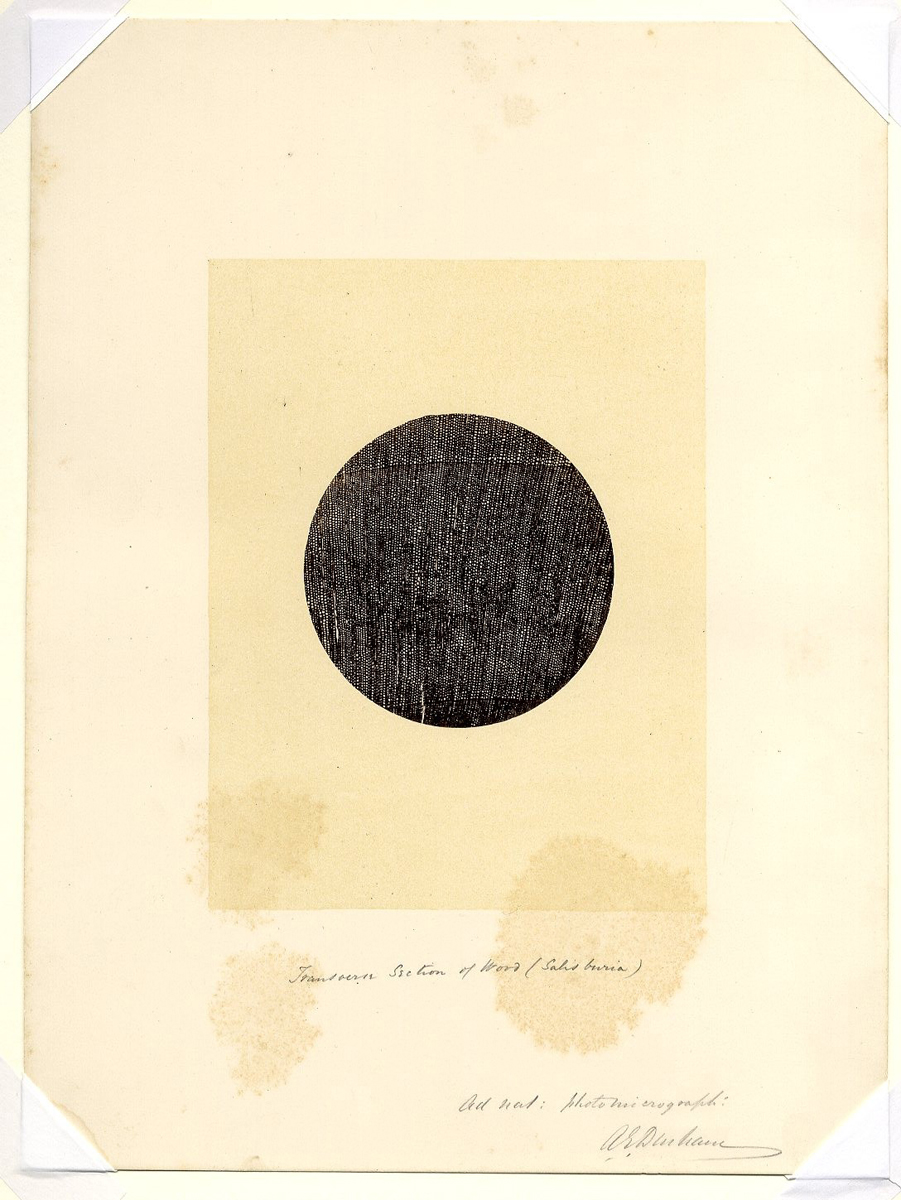 MICROSCOPY MEETS PHOTOGRAPHY
DURHAM, Arthur E. 
Transverse Section of Wood (Salisburia). 
Circa 1870s. 
Albumen print (circular), diameter 3¼ inches (82.5 mm), mounted on two-tone card, signed 'A.E. Durham', titled and annotated 'All nat: photomicrograph:' in pencil on mount; some foxing to mount not affecting image.
£1100 + VAT

Approximately:
US $1335
€1270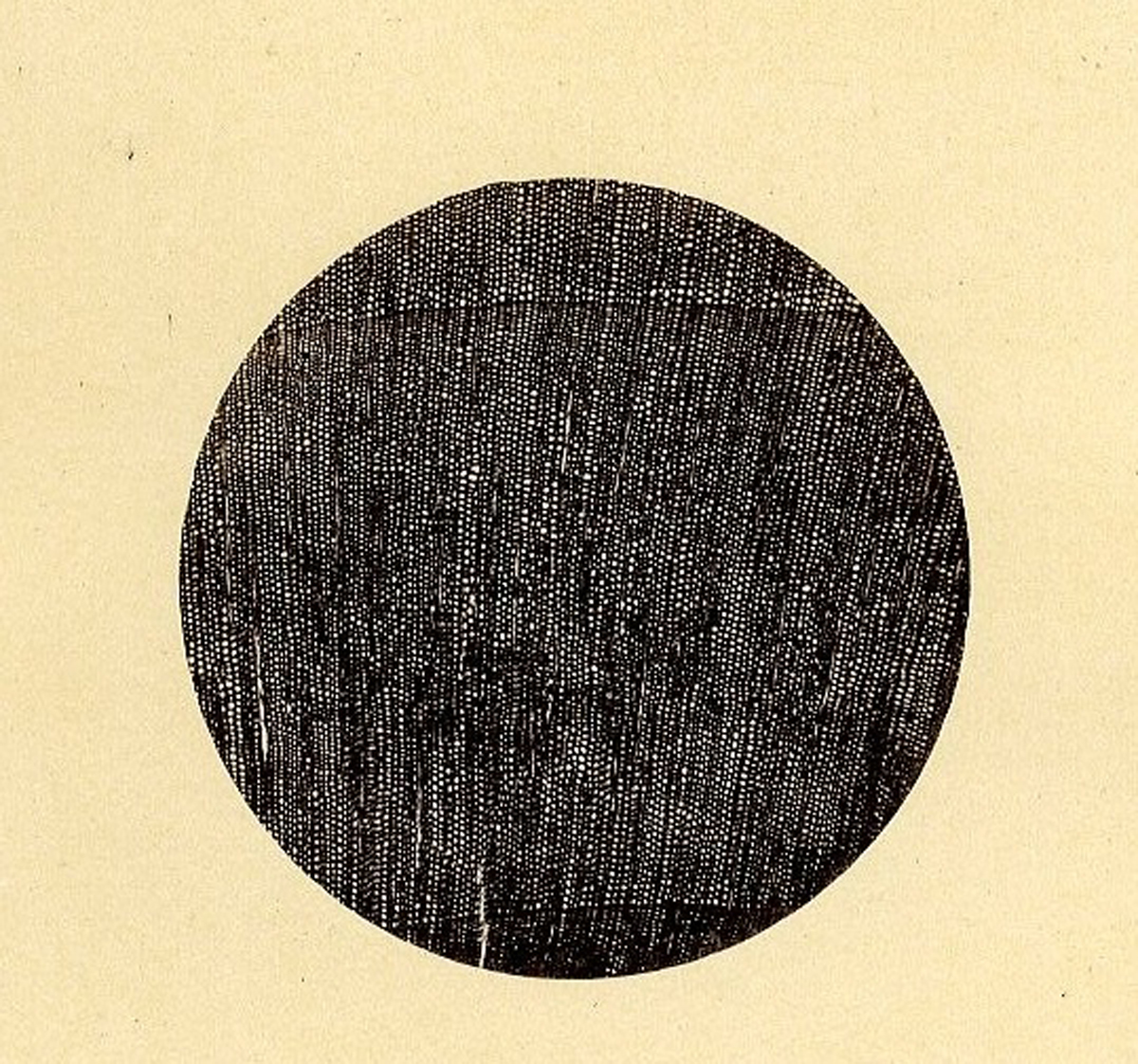 Added to your basket:
Transverse Section of Wood (Salisburia). 
A rare and attractive microphotograph of a transverse section of Ginkgo biloba wood, traditionally used in Chinese medicine and homeopathy. 

Arthur E. Durham was a surgeon at Guy's Hospital in London from 1861 to 1894 and a Fellow of the Royal College of Surgeons.  He was also a member of the Royal Photographic Society, seemingly active as a photographer in the 1870s and 1880s.  His photographs are rare.  Those known are from one series of microphotographs of sections cut through various woods and are characterised by a technical virtuosity and a fine precision of detail.  The resultant images are completely abstract. 

The link between scientists and medics, and experimentation with microphotography had been firmly established since the invention of photography.  In 1839 Arago had pointed out the possibility of microphotography in his report on Daguerre's invention.  As early as 1802 Wedgwood had projected enlargements of microscopically small objects onto light sensitive silver paper in sunlight, but he had been unable to fix the images.  In the 1840s J.B. Dancer was producing enlarged objects by microphotography using a solar microscope.  Microphotographers were soon experimenting with Talbot's paper negative process, but it was only with the later introduction of the glass negative and albumen printing process that such detailed studies could be made. 

In this example Durham has photographed a section of the tree better known as the Ginkgo biloba, used in traditional Chinese medicine and in homeopathy and the dried leaves are used for the symptomatic relief of brain dysfunction. 

For more information on microphotography see J.M. Eder, History of Photography, pp. 385-388. 
You may also be interested in...
HAWTHORNE, Nathaniel. 
Transformation: or, the romance of Monte Beni [Title on spine: The Marble Faun]. 
First edition thus, extra-illustrated with ninety-nine albumen print photographs.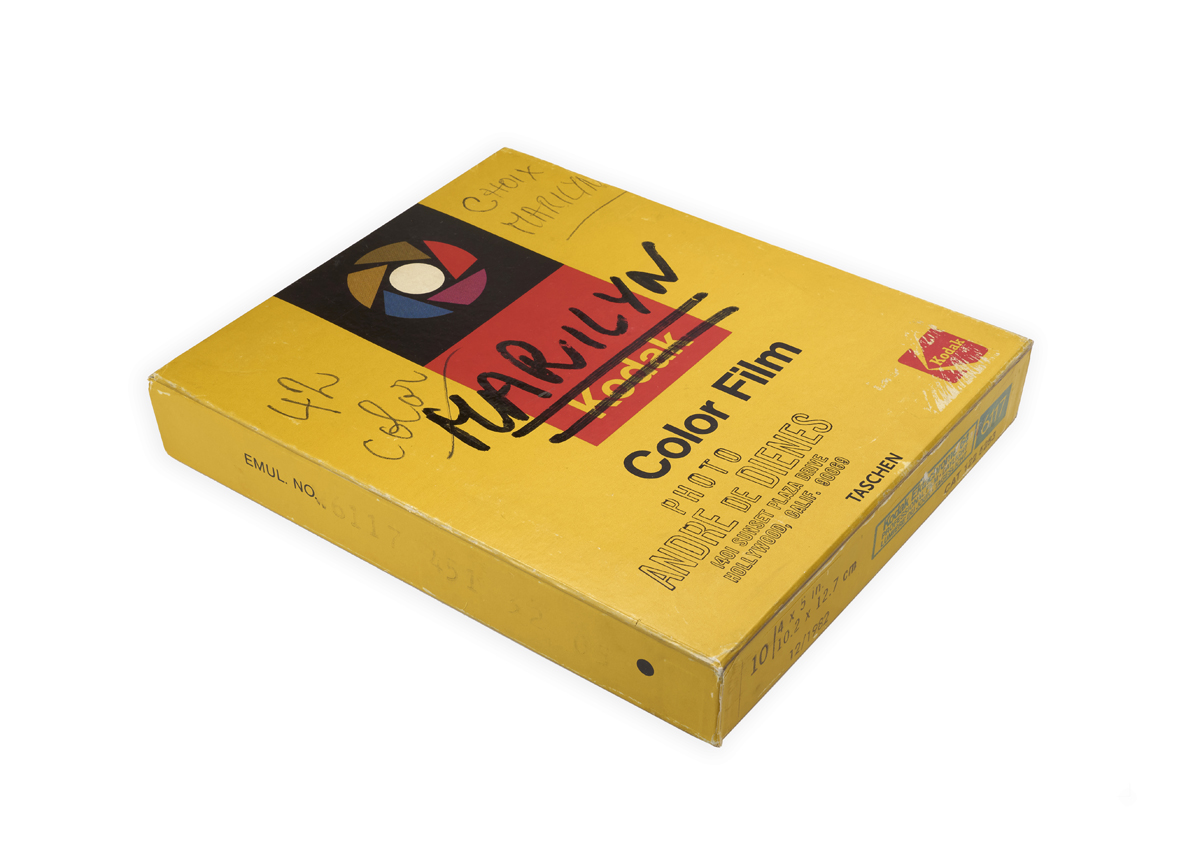 [MONROE, Marilyn.] 
DIENES, André de.  Marilyn. 
First edition of this celebratory book on Marilyn Monroe, collecting photographs by her friend (and briefly lover) André de Dienes, who met Norma-Jean in 1945 and helped launch her career.