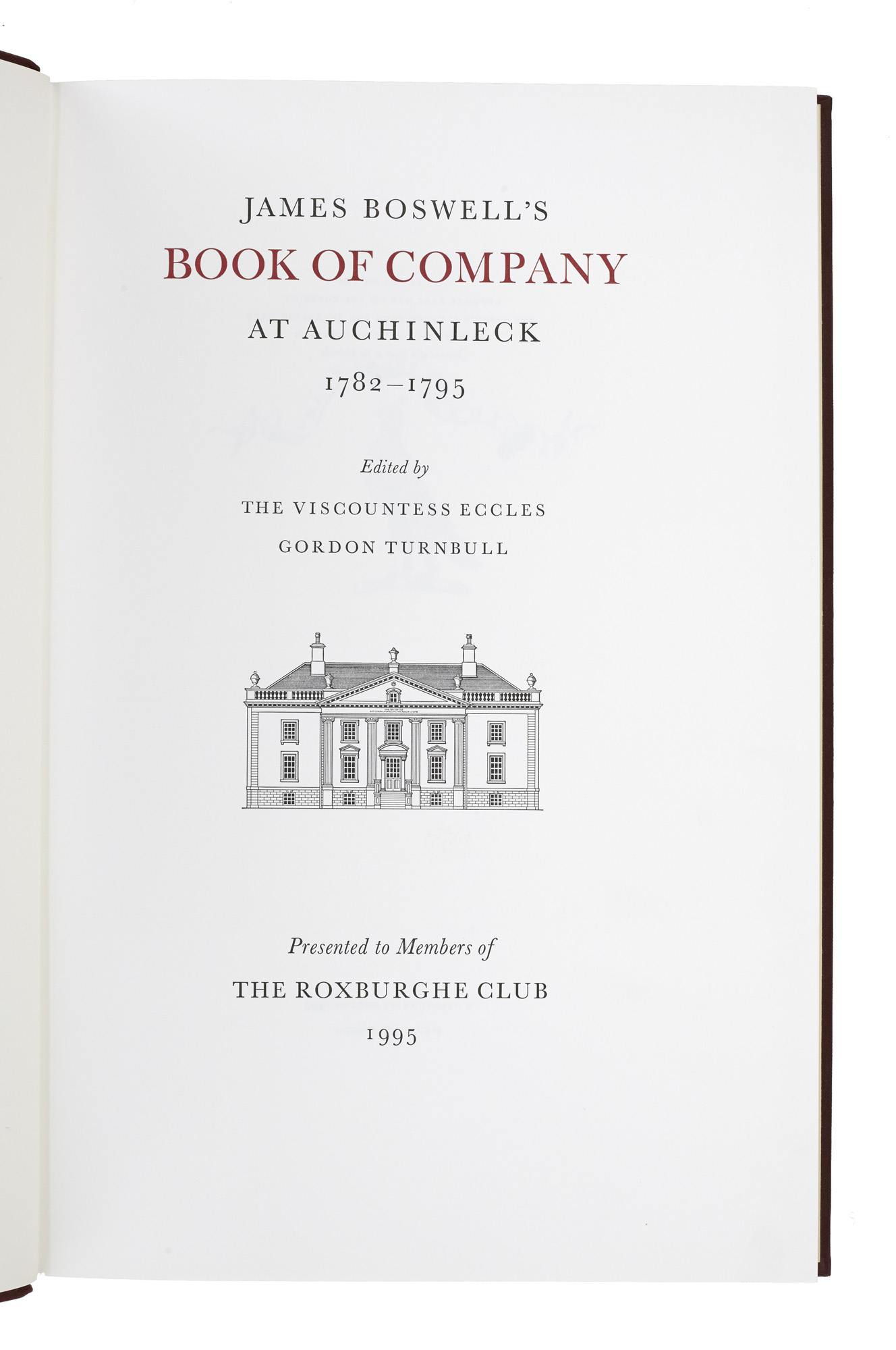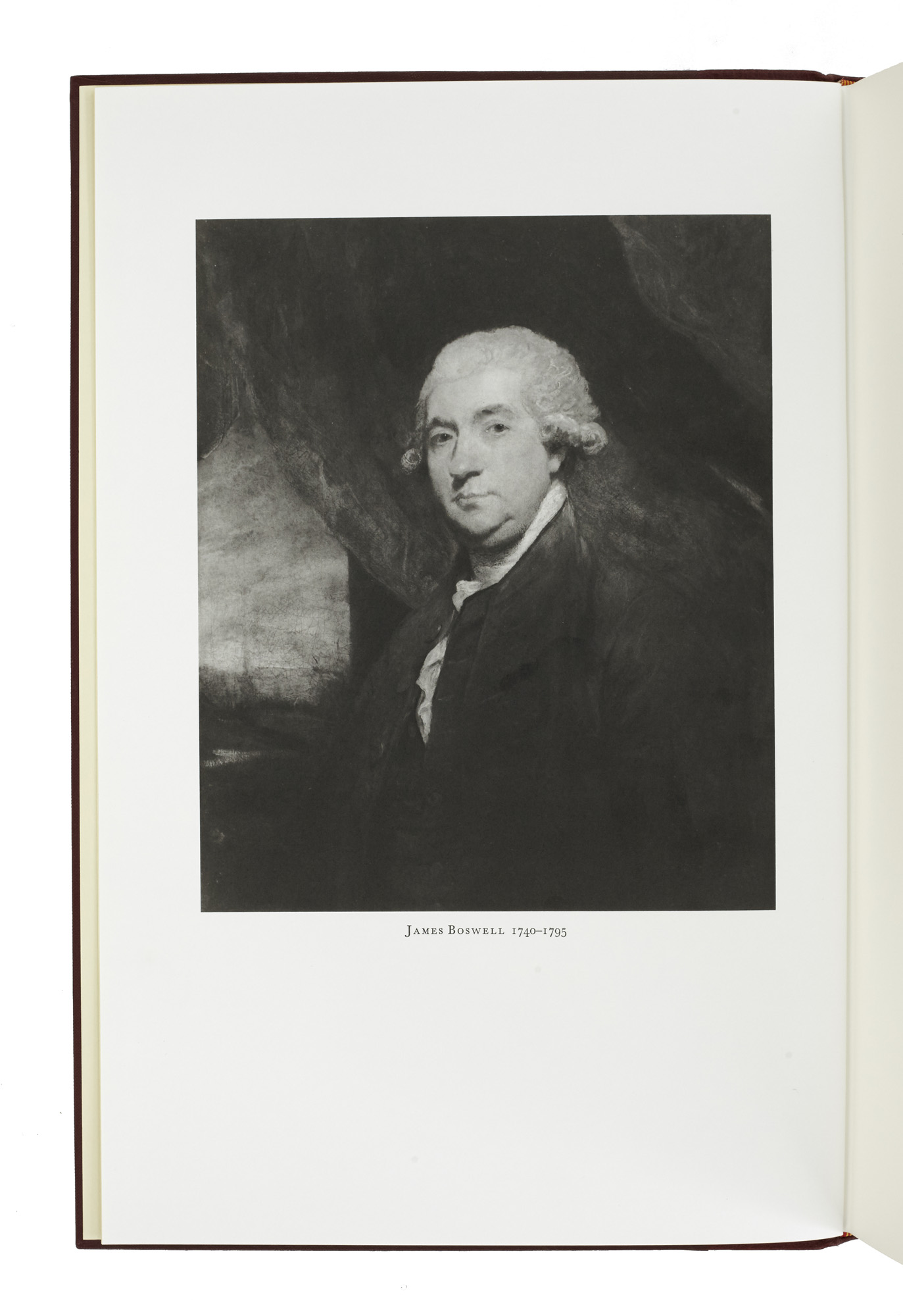 ECCLES, Mary, Viscountess, and Gordon TURNBULL, eds..
James Boswell's Book of Company at Auchinleck.
The Roxburghe Club, 1995.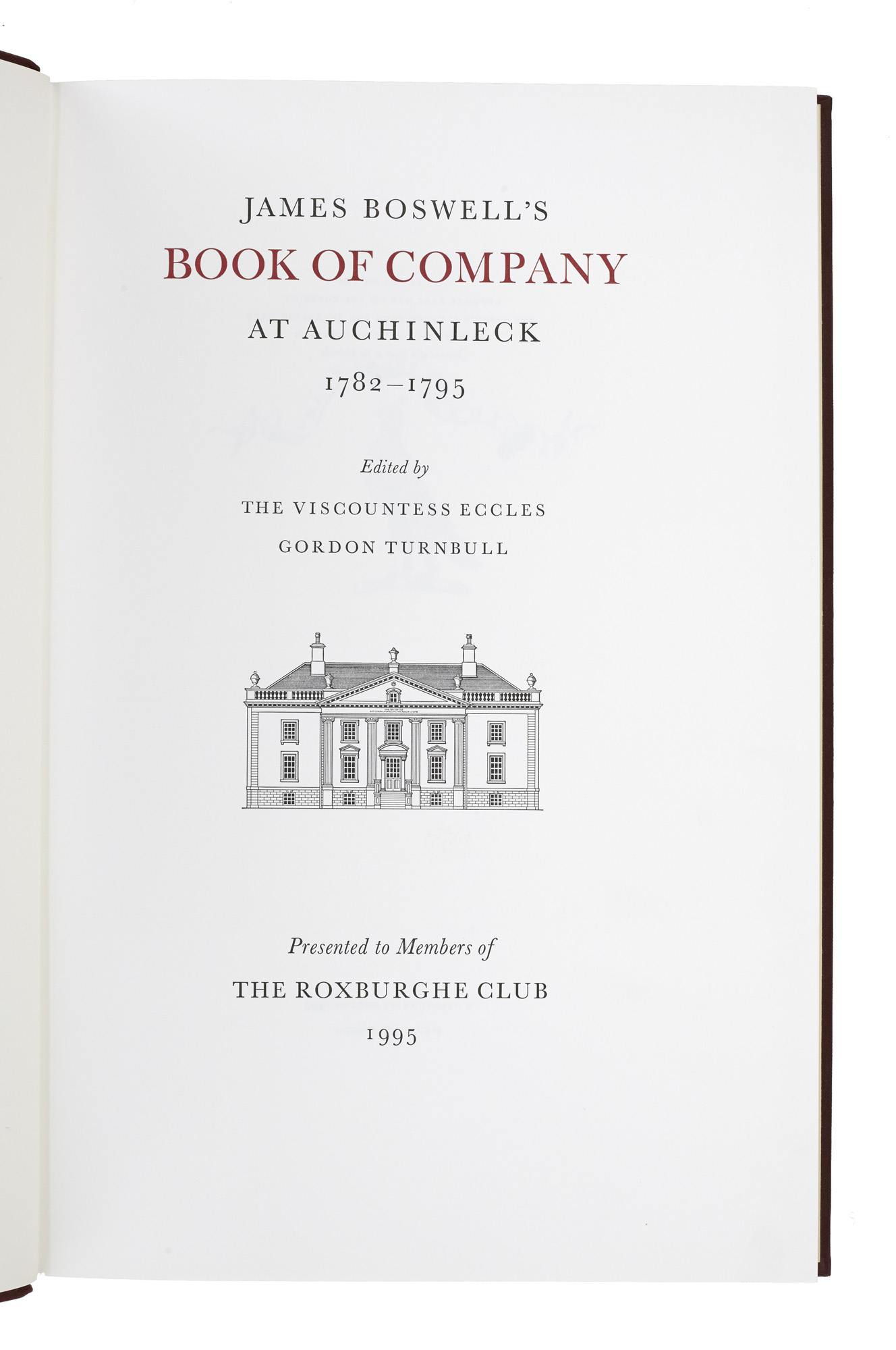 Added to your basket:
James Boswell's Book of Company at Auchinleck.
The Book of Company is much more than a visitor's book, since James Boswell comments on the men and women he met and entertained, and the occasions of his doing so, are all his own. It is therefore an important addition to his many-sided self-portrait. Beginning in 1782, two years before Samuel Johnson died, and ending five months before Boswell's own death in May 1795, it reflects Boswell's anguished uncertainties, as well as the everyday details of where he was, with whom he dined, whom he saw in the evening and – punctually recorded – how many bottles of wine and spirits were dispatched. The book is here reproduced in full facsimile, interleaved with a transcript on facing pages. At the foot of each page is a commentary, largely drawn from Boswell's correspondence and journals, which converts it into a comprehensive day by day diary of his thoughts and actions throughout the period.
You may also be interested in...
Elegantly Bound TACITUS, C. Cornelius; Justus LIPSIUS and Hugo GROTIUS (editors).
[Opera] C. Corn. Tacitus ex I. Lipsii editione cum not. et emend. H. Grotii [– Historiarum libri quinque et alia ejusdem quae extant].
First edition with Grotius's notes, elegantly bound in early nineteenth-century English morocco. Elzevir had published an edition of Lipsius's Tacitus in 1634; Dibdin notes 'Of these elegant little editions [of 1634 and 1640], that of 1640 is preferred, on account of its having the notes of Grotius. It is one of the scarcest of the Elzevir classics.'
AN UN-ENLIGHTENED UTOPIA [BARSANTI, Pier Vincenzo.]
Della futura rinnovazione de' cieli e della terra e de' suoi abitatori libri tre.
First edition of this utopia by the Tuscan Dominican Pier Vincenzo Barsanti.