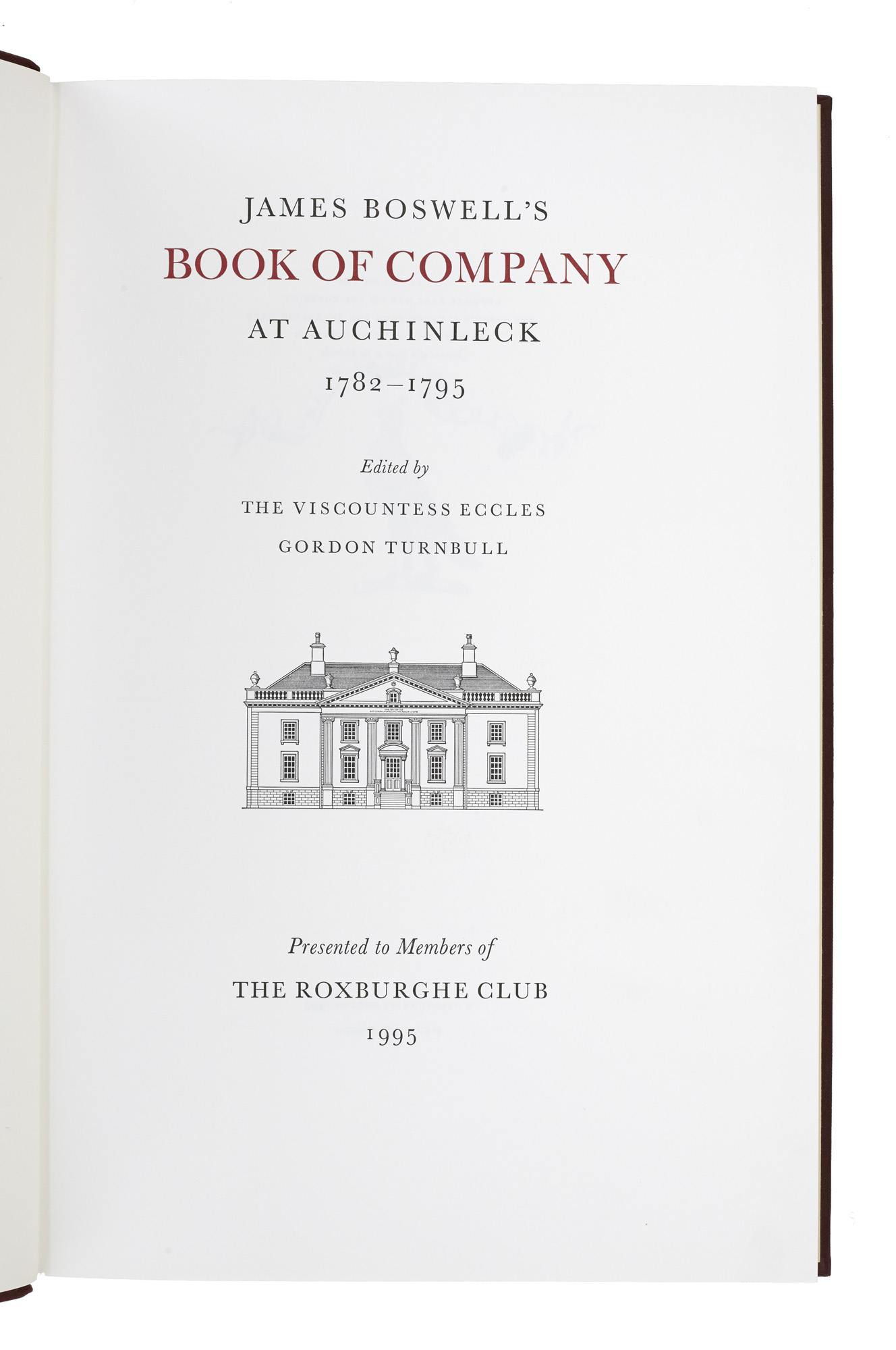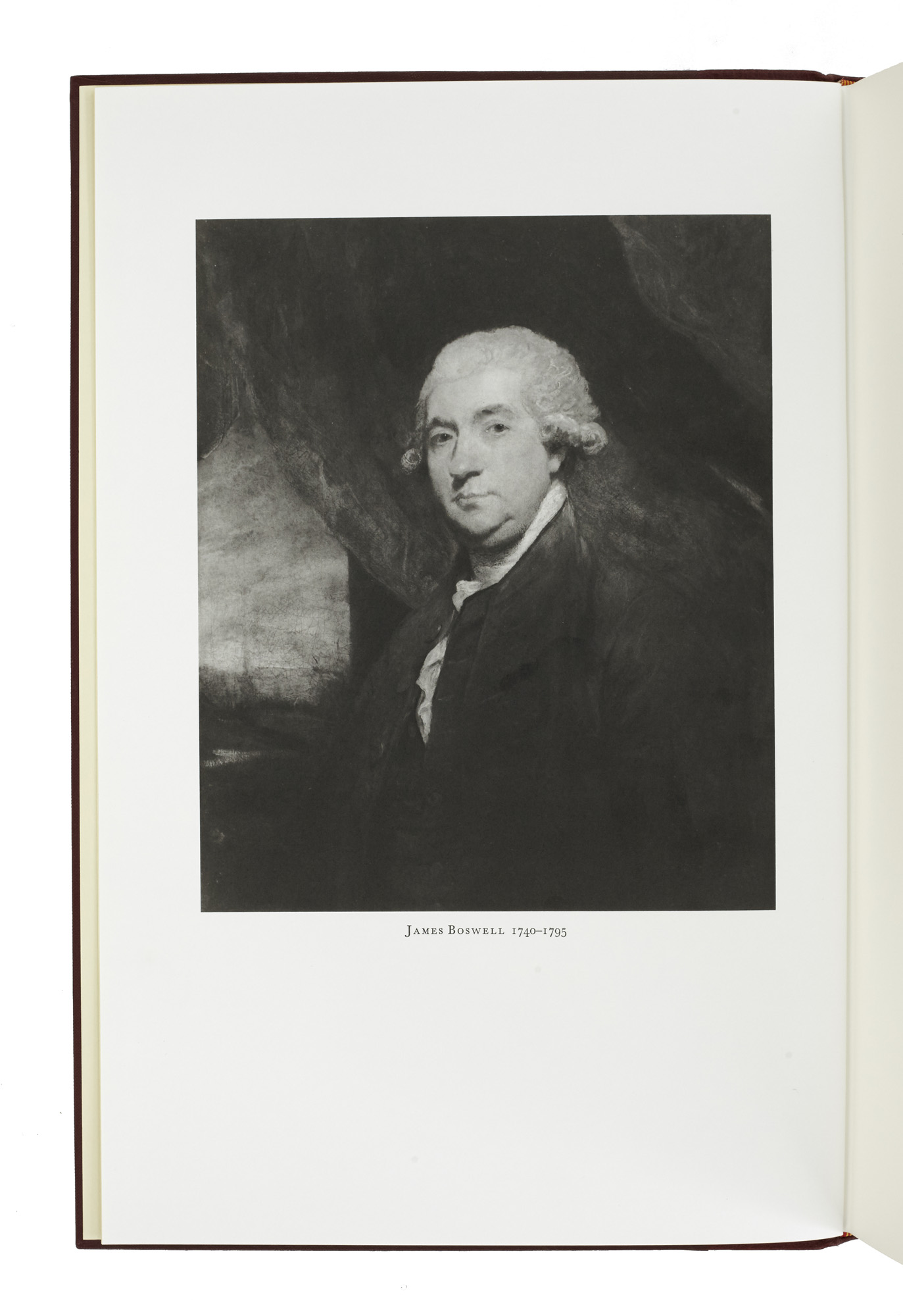 ECCLES, Mary, Viscountess, and Gordon TURNBULL, eds..
James Boswell's Book of Company at Auchinleck.
The Roxburghe Club, 1995.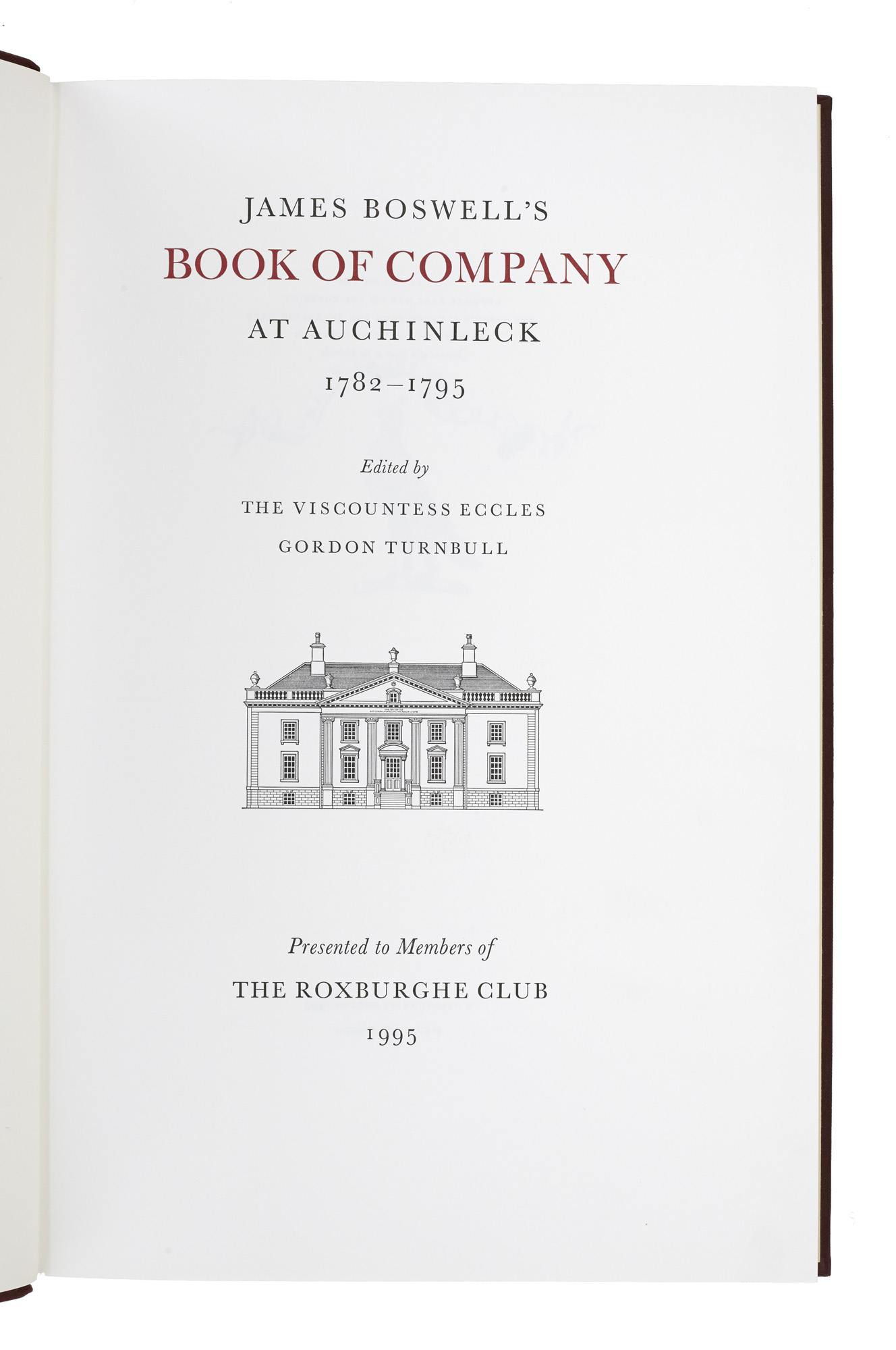 Added to your basket:
James Boswell's Book of Company at Auchinleck.
The Book of Company is much more than a visitor's book, since James Boswell comments on the men and women he met and entertained, and the occasions of his doing so, are all his own. It is therefore an important addition to his many-sided self-portrait. Beginning in 1782, two years before Samuel Johnson died, and ending five months before Boswell's own death in May 1795, it reflects Boswell's anguished uncertainties, as well as the everyday details of where he was, with whom he dined, whom he saw in the evening and – punctually recorded – how many bottles of wine and spirits were dispatched. The book is here reproduced in full facsimile, interleaved with a transcript on facing pages. At the foot of each page is a commentary, largely drawn from Boswell's correspondence and journals, which converts it into a comprehensive day by day diary of his thoughts and actions throughout the period.
You may also be interested in...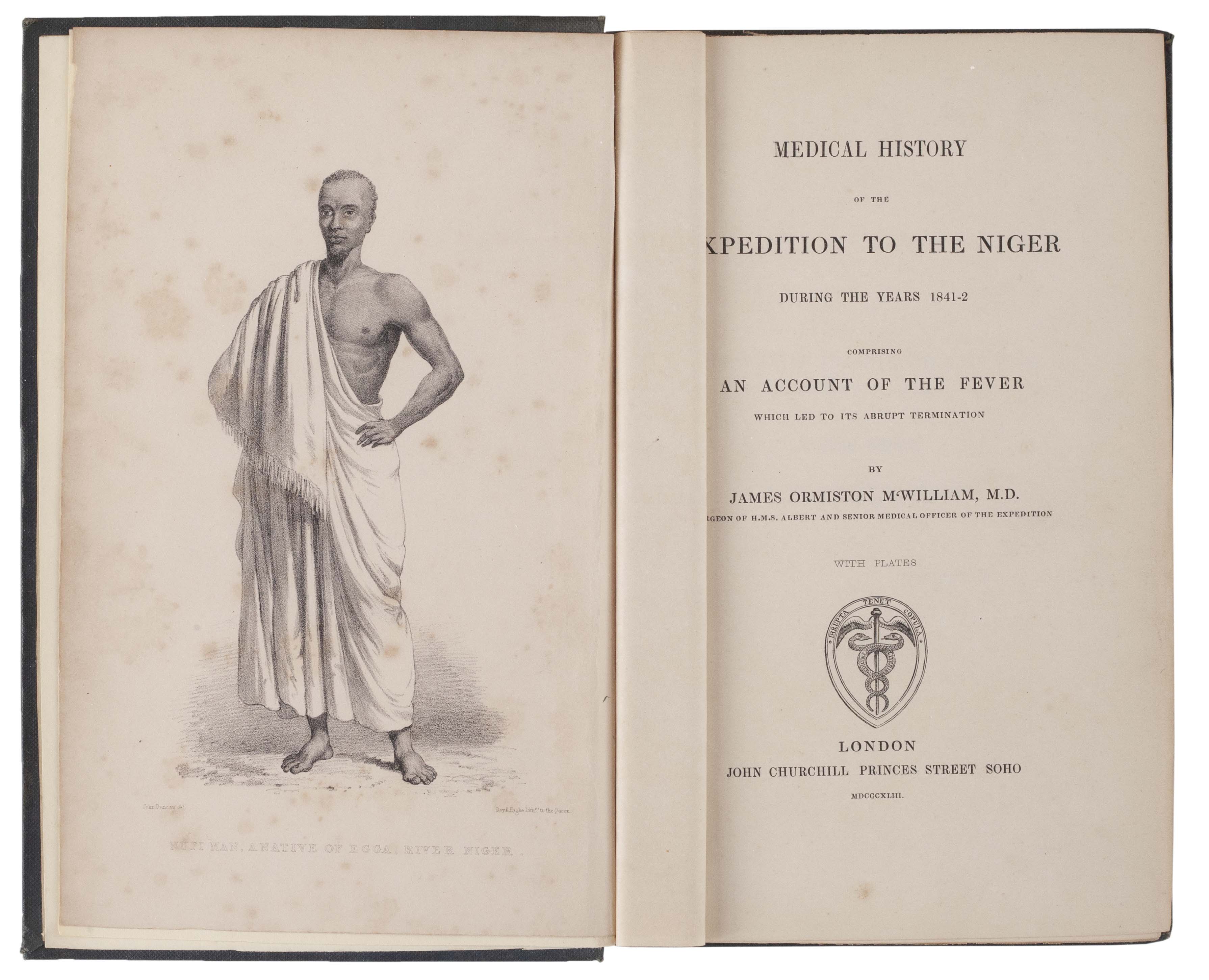 YELLOW FEVER ON THE NIGER: MCWILLIAM'S CLASSIC ACCOUNT McWILLIAM, James Ormiston.
Medical History of the Expedition to the Niger during the Years 1841-2. Comprising an Account of the Fever which Led to its Abrupt Termination.
First edition. A classic treatise on the Niger region and the yellow fever written by the Scottish doctor James Ormiston McWilliam, the hero of a government expedition exploring the region and its commercial opportunities, and explicitly aimed at suppressing the slave trade. When the yellow fever broke out on all three of the expedition's vessels, two were sent back to sea with their dying crews, but the third, the Albert, was steered down the river to safety by McWilliam, aided by the expedition's geologist William Stanger.
SKETCHES IN THE SOUTH OF FRANCE [SOUTH OF FRANCE.]
'Routes de Privas à Nîmes 1892'.
A nice sketchbook, by an anonymous artist, recording a trip to the South of France in 1892, capturing the beauty of the landscape, as well as some of the historic monuments in the départements of Ardèche, Gard, and Vaucluse.