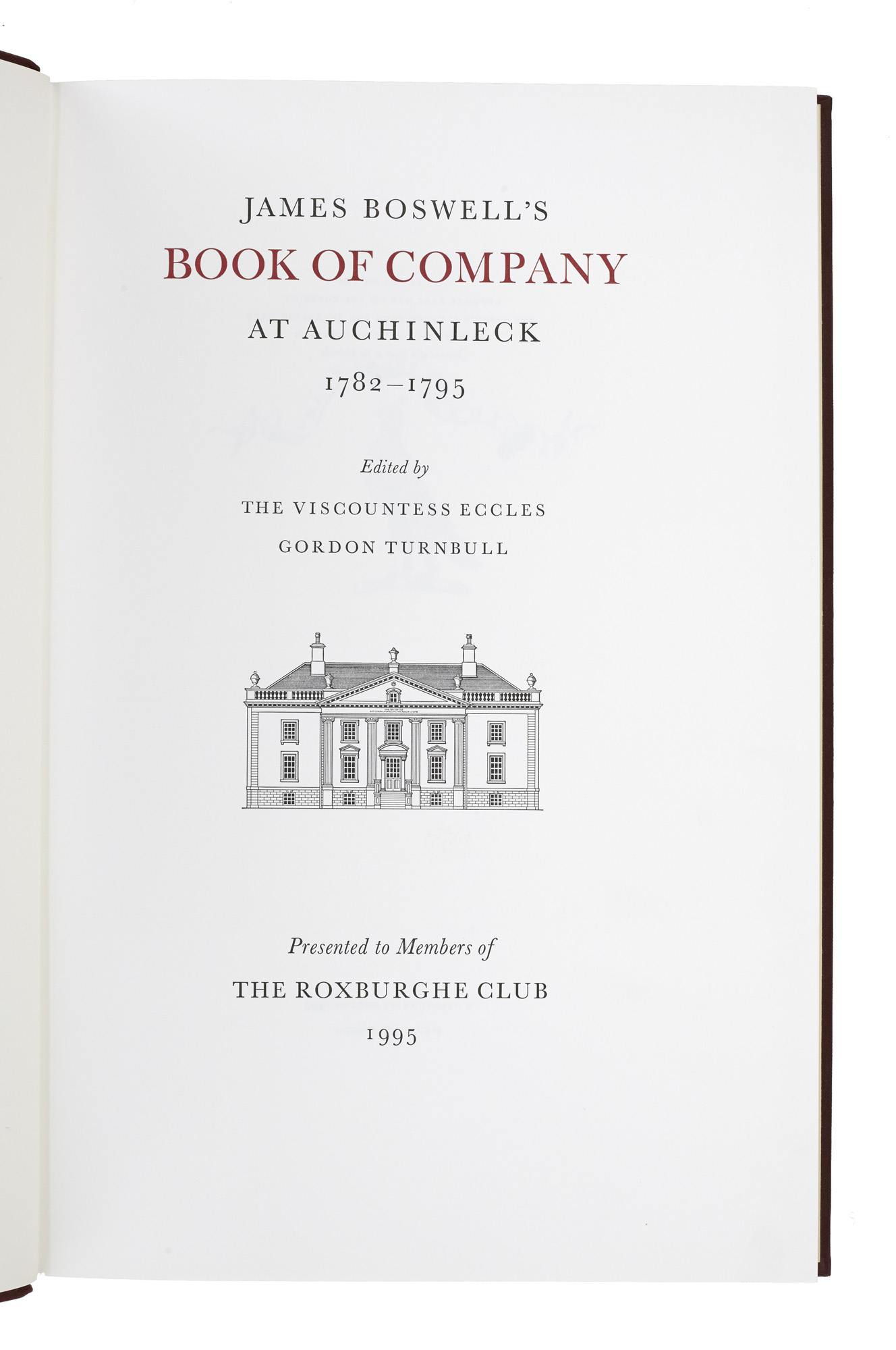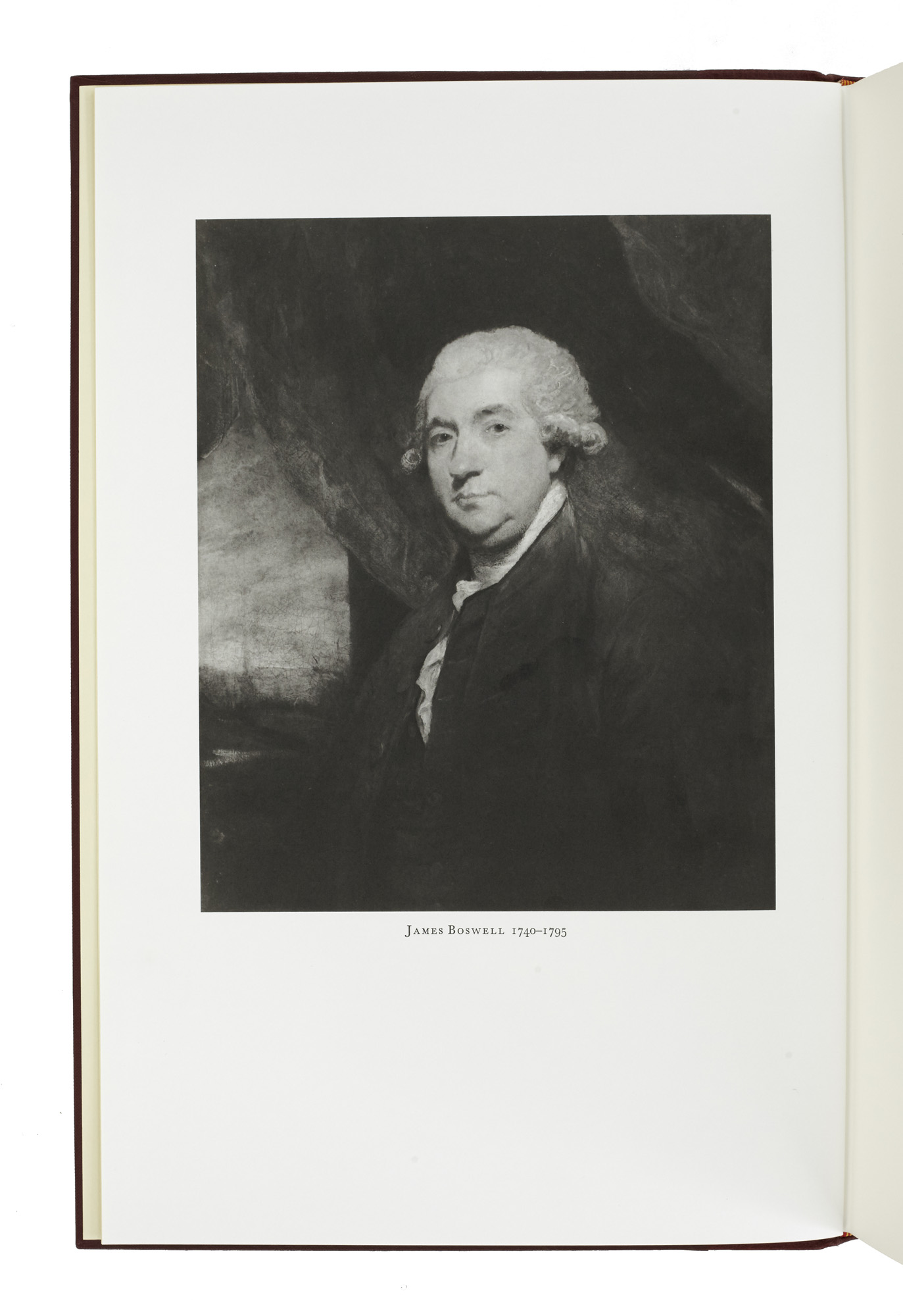 ECCLES, Mary, Viscountess, and Gordon TURNBULL, eds..
James Boswell's Book of Company at Auchinleck.
The Roxburghe Club, 1995.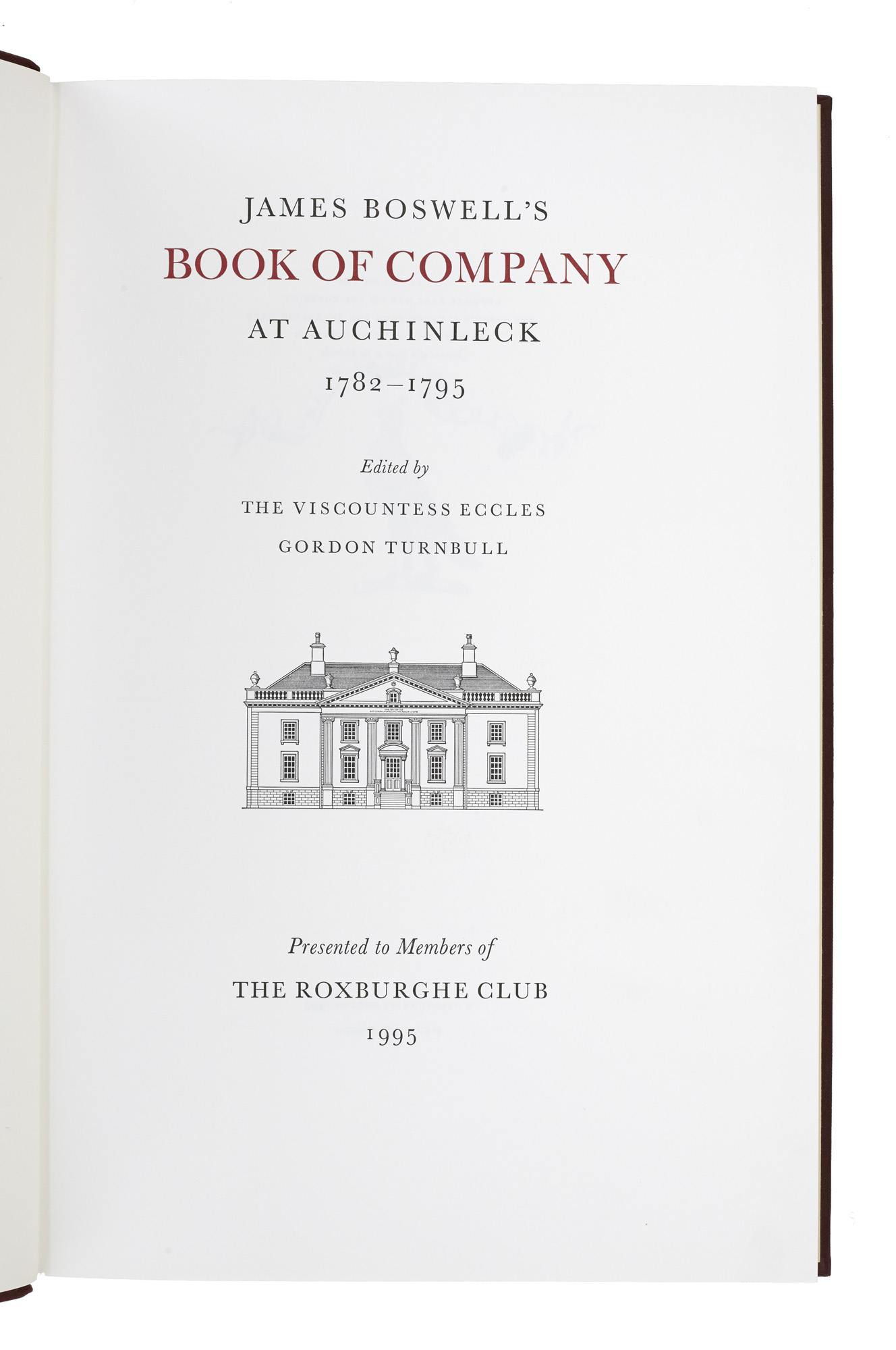 Added to your basket:
James Boswell's Book of Company at Auchinleck.
The Book of Company is much more than a visitor's book, since James Boswell comments on the men and women he met and entertained, and the occasions of his doing so, are all his own. It is therefore an important addition to his many-sided self-portrait. Beginning in 1782, two years before Samuel Johnson died, and ending five months before Boswell's own death in May 1795, it reflects Boswell's anguished uncertainties, as well as the everyday details of where he was, with whom he dined, whom he saw in the evening and – punctually recorded – how many bottles of wine and spirits were dispatched. The book is here reproduced in full facsimile, interleaved with a transcript on facing pages. At the foot of each page is a commentary, largely drawn from Boswell's correspondence and journals, which converts it into a comprehensive day by day diary of his thoughts and actions throughout the period.
You may also be interested in...
WITH CONTEMPORARY MANUSCRIPT REMEDIES TAPLIN, William.
The Gentleman's Stable Directory, or modern System of Farriery, comprehending all the most valuable Prescriptions and approved Remedies, accurately proportioned and properly adapted to every known Disease to which the Horse is incident, interspersed with occasional References to the dangerous and almost obsolete Practice of Gibson, Bracken, Bartlet, Osmer, and others, also particular Direction for Buying, Selling, Feeding, Bleeding, Purging, and Getting into Condition for the Chase, with experimental Remarks upon the Management of Draft Horses, their Blemishes and Defects, to which is now added a Supplement, containing practical Observations upon Thorn Wounds, punctured Tendons, and ligamentary Lameness, with ample Instructions for their Treatment and Cure, illustrated by a Recital of Cases, including a Variety of useful Remarks, with a successful Method of Treating the canine Species, in that destructive Disease called the Distemper.
'Tenth edition, considerably enlarged and carefully corrected', an annotated copy of one of the best known works on farriery. Though published only two years previously, the Gentleman's Stable Directory had reached its tenth edition by 1790 and continued to be printed in extraordinary numbers until the end of the century. Despite this success, Pugh describes Taplin as 'a very mediocre practitioner and writer' ('although better than a quack'). Nonetheless, he was a keen supporter of the professionalisation and scientific development of farriery, identifying in this work the errors of earlier authors, and 'as far as one can tell, he was the only member of the old generation of farriers to attempt to associate himself with the new venture [the future Royal Veterinary College] in veterinary science' (Pugh).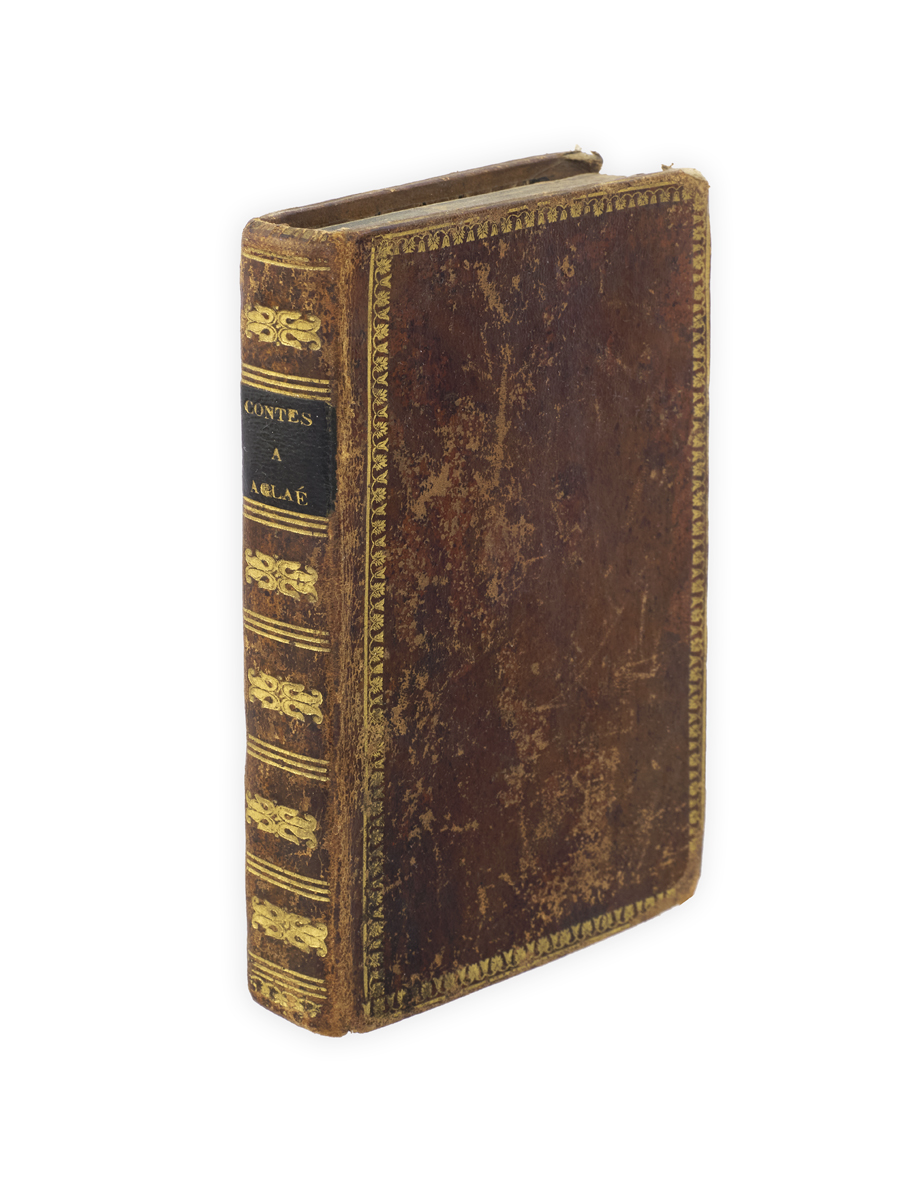 [RENNEVILLE, Sophie de?].
Contes a Aglaé, ou la jeune moraliste.
Very uncommon edition, possibly the first, of this collection of educational contes moraux, sometimes attributed to the prolific children's author and journalist Sophie de Renneville (1772-1822). Aimed at children of both sexes, the book contains sixteen short contes on subjects ranging from first communion and eternal regrets to bank notes and true happiness. Some of these themes are illustrated in the attractive hand-coloured plates.