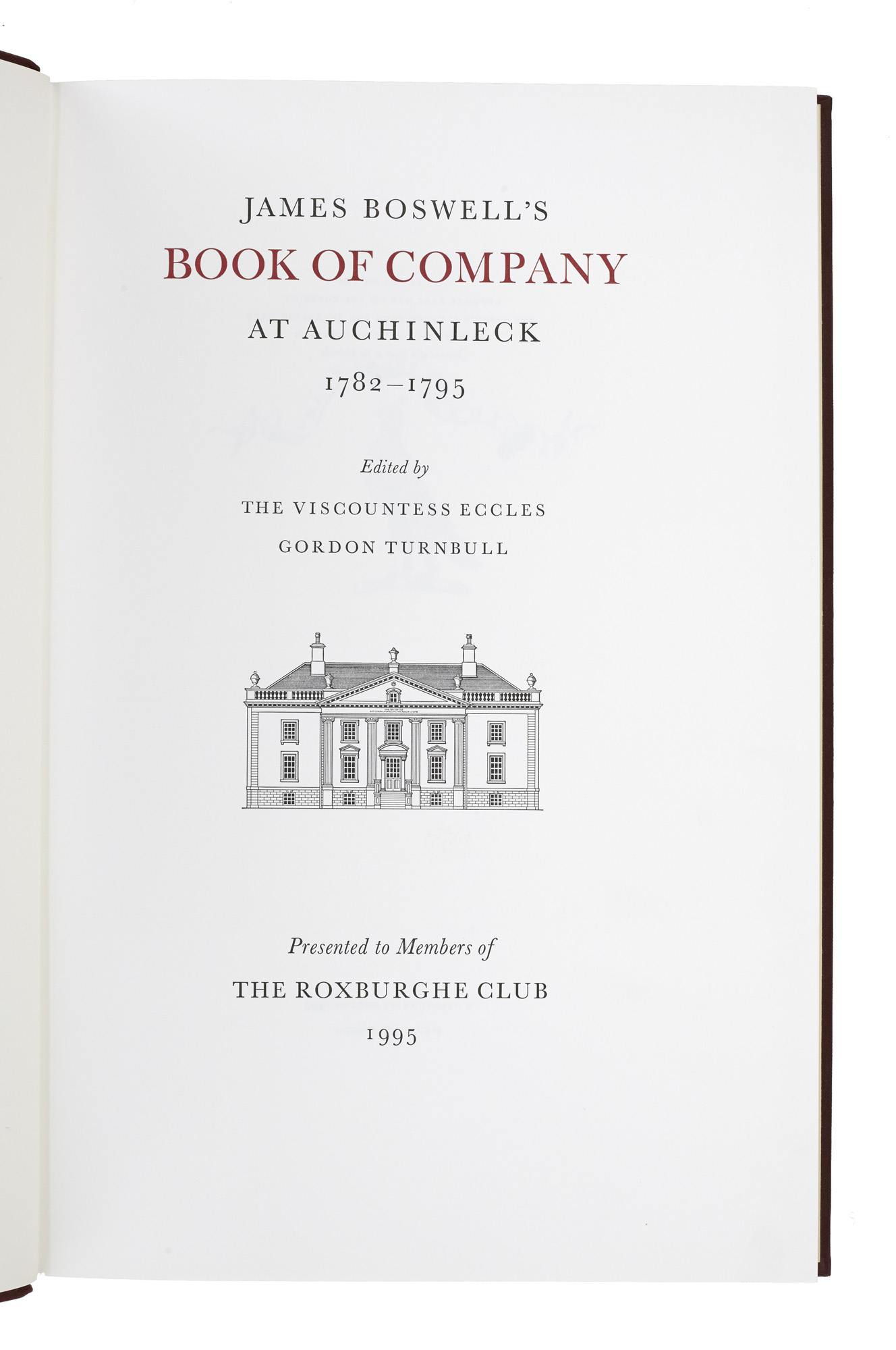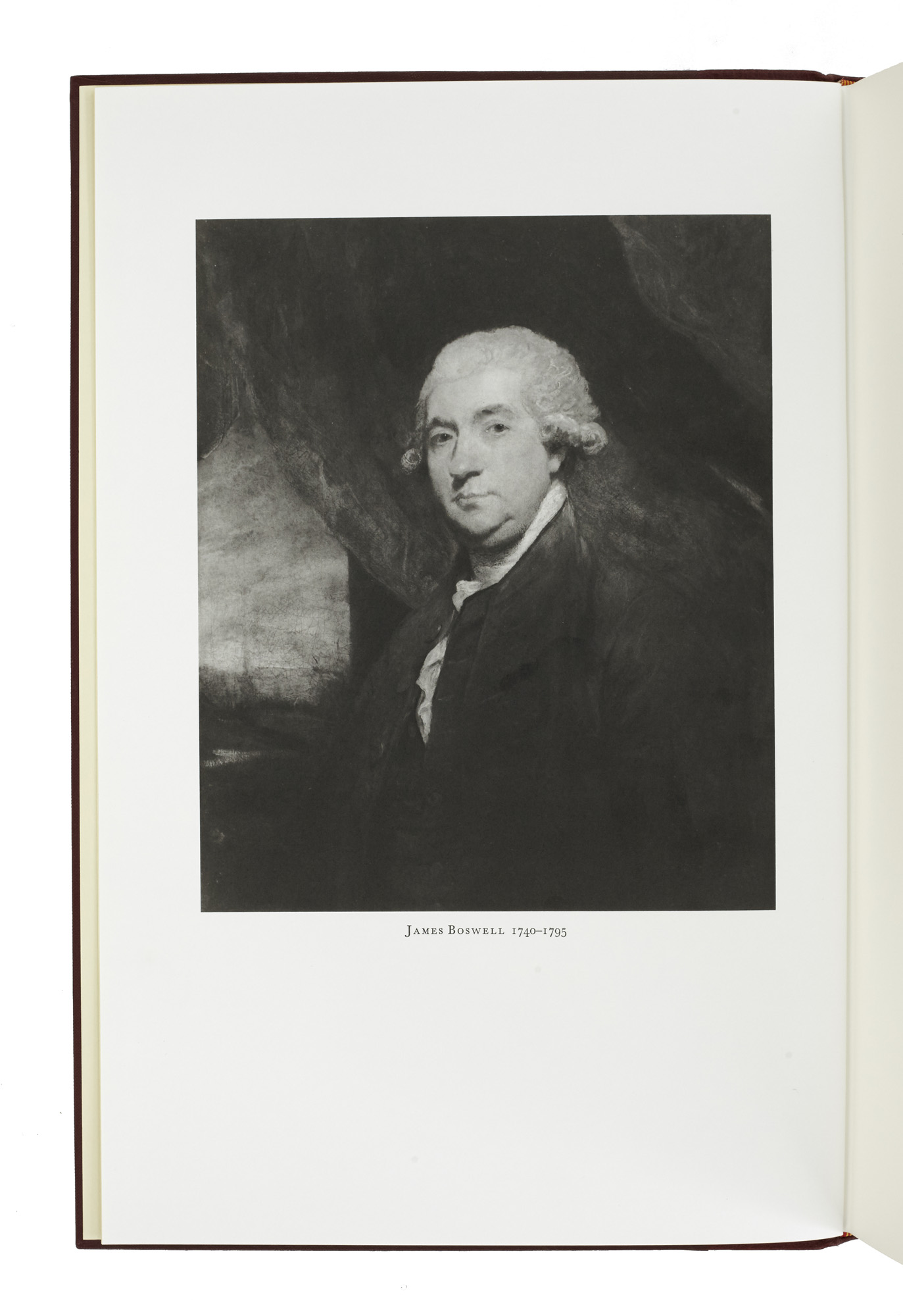 ECCLES, Mary, Viscountess, and Gordon TURNBULL, eds..
James Boswell's Book of Company at Auchinleck.
The Roxburghe Club, 1995.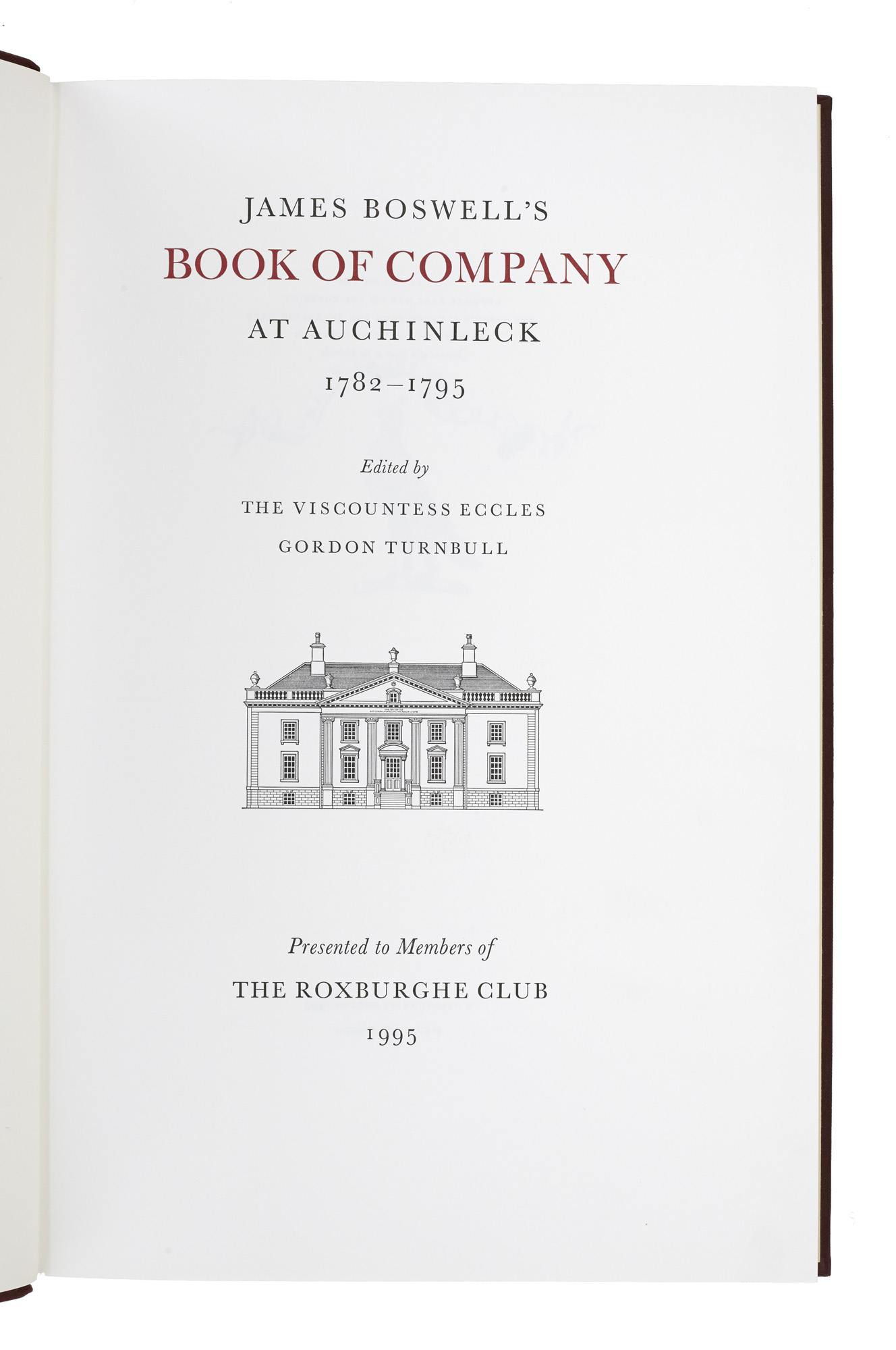 Added to your basket:
James Boswell's Book of Company at Auchinleck.
The Book of Company is much more than a visitor's book, since James Boswell comments on the men and women he met and entertained, and the occasions of his doing so, are all his own. It is therefore an important addition to his many-sided self-portrait. Beginning in 1782, two years before Samuel Johnson died, and ending five months before Boswell's own death in May 1795, it reflects Boswell's anguished uncertainties, as well as the everyday details of where he was, with whom he dined, whom he saw in the evening and – punctually recorded – how many bottles of wine and spirits were dispatched. The book is here reproduced in full facsimile, interleaved with a transcript on facing pages. At the foot of each page is a commentary, largely drawn from Boswell's correspondence and journals, which converts it into a comprehensive day by day diary of his thoughts and actions throughout the period.
You may also be interested in...
[HERALDRY.]
Album of embossed heraldic letterheads.
An intriguing collection of embossed emblems, used to create an album of elaborate designs. Several designs appear to be arranged by their source, including two pages of Cambridge colleges and others of military regiments (both of which feature heavily throughout the album), while others are likely arranged aesthetically, for example one comprising only monograms and another only escutcheons. The emblems represent an extensive range of both institutions and individuals (including many devices incorporating women's forenames), and alongside the familiar English and Latin mottos can be found examples in Hebrew and Arabic.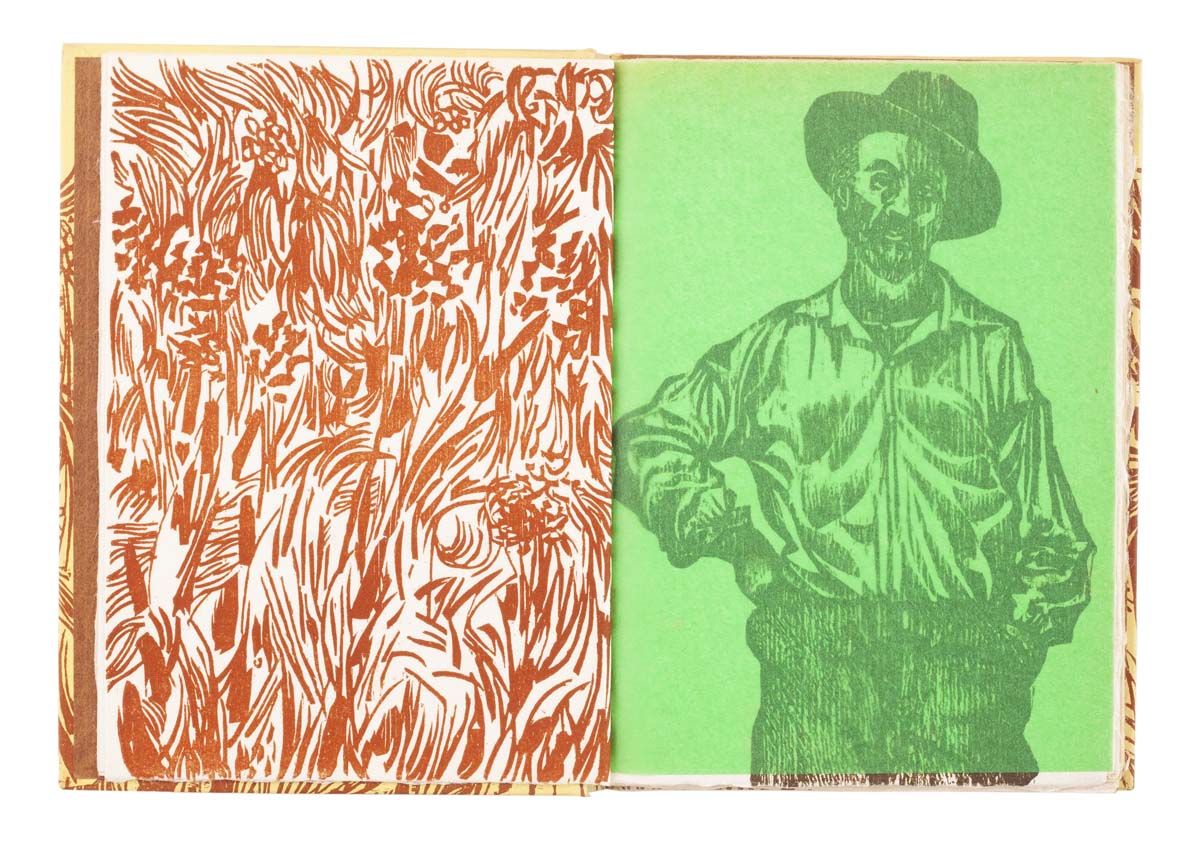 WOODCUT WHITMAN WHITMAN, Walt, and Antonio FRASCONI (illustrator).
A Whitman Portrait.
First edition, comprising extracts from Leaves of Grass, facsimile letters and a selection of woodcut 'portraits' by Frasconi. Numbered 149 of 525 copies signed by Frasconi, printed on Japanese Goyu paper.