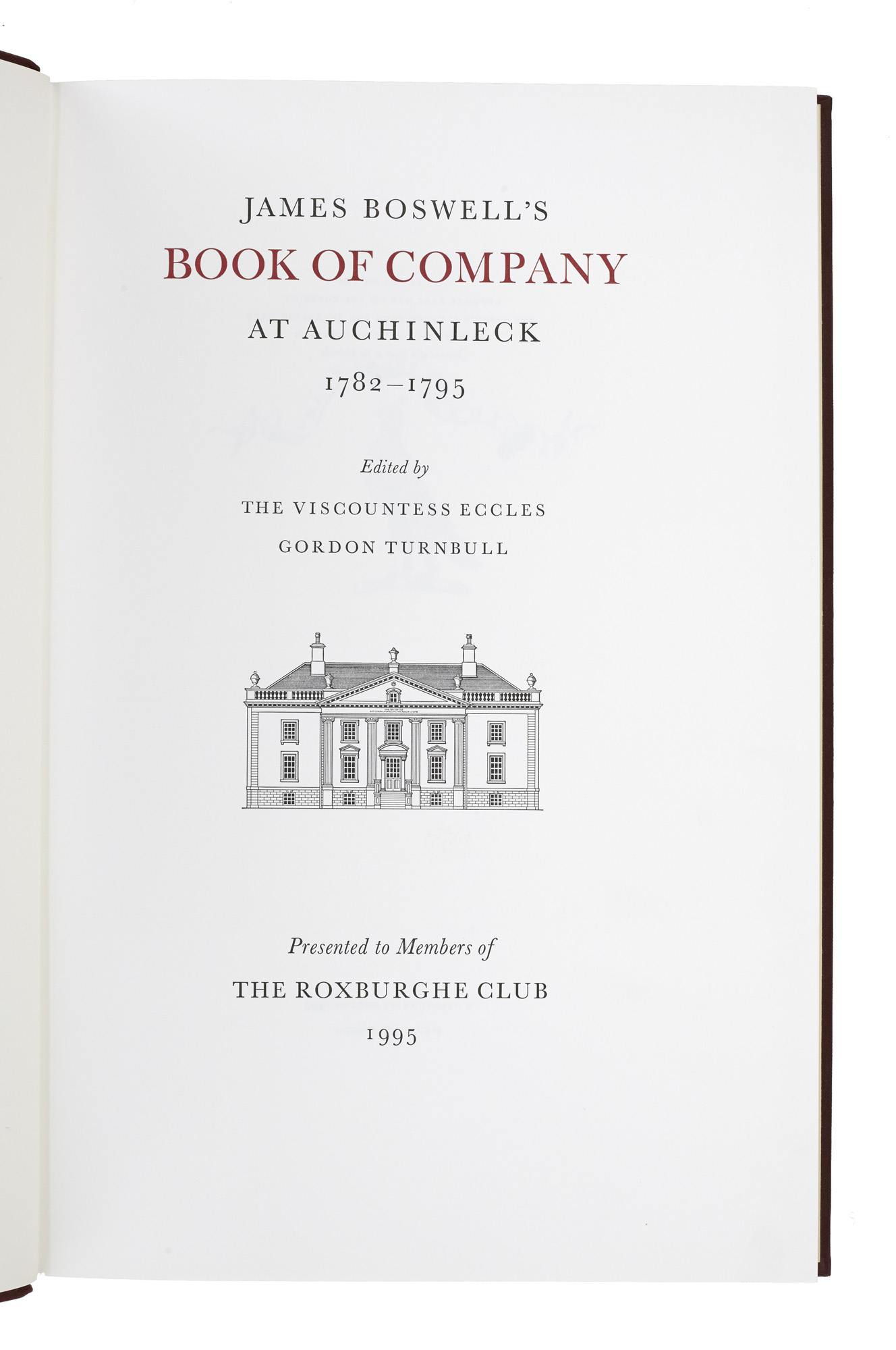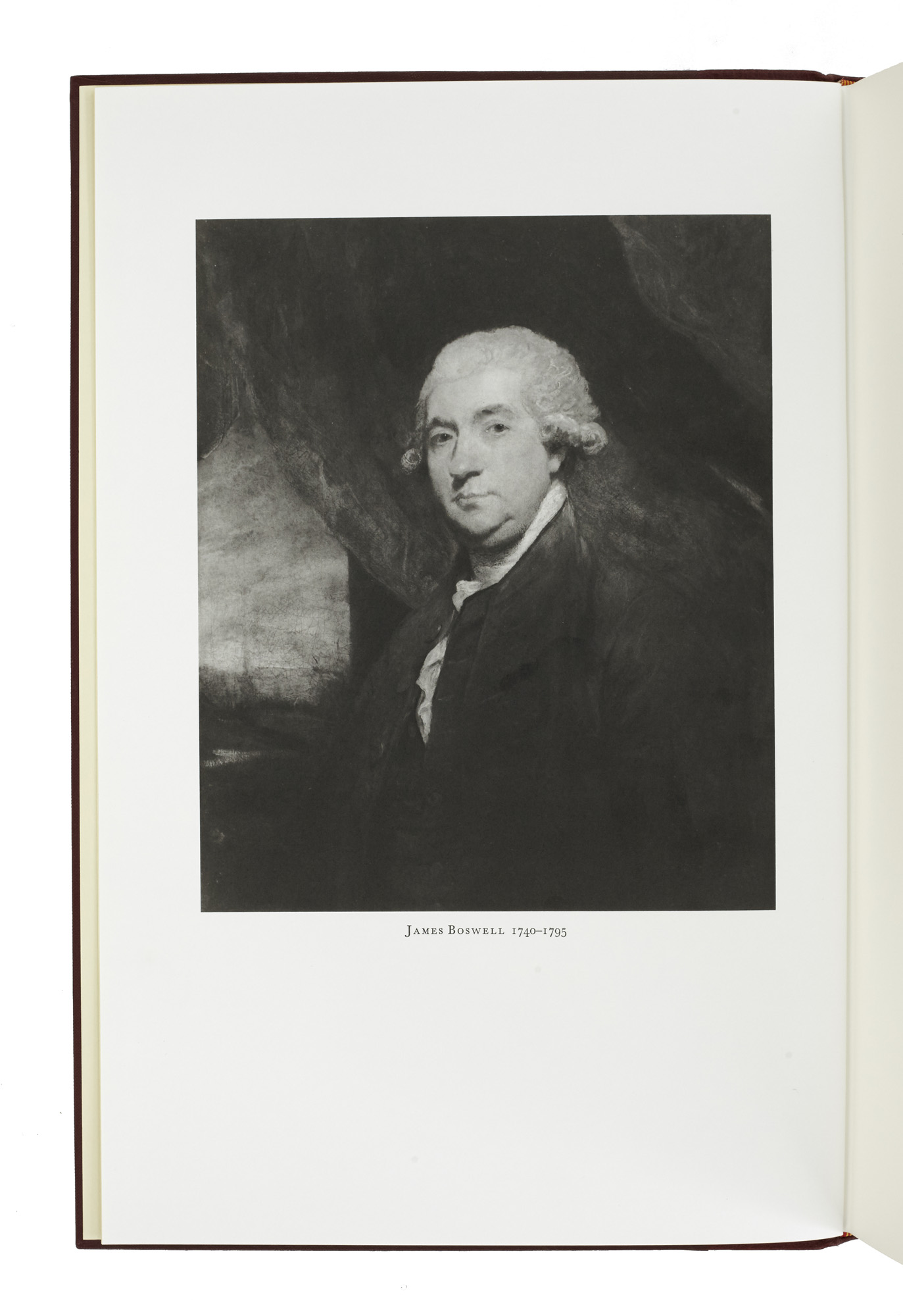 ECCLES, Mary, Viscountess, and Gordon TURNBULL, eds..
James Boswell's Book of Company at Auchinleck.
The Roxburghe Club, 1995.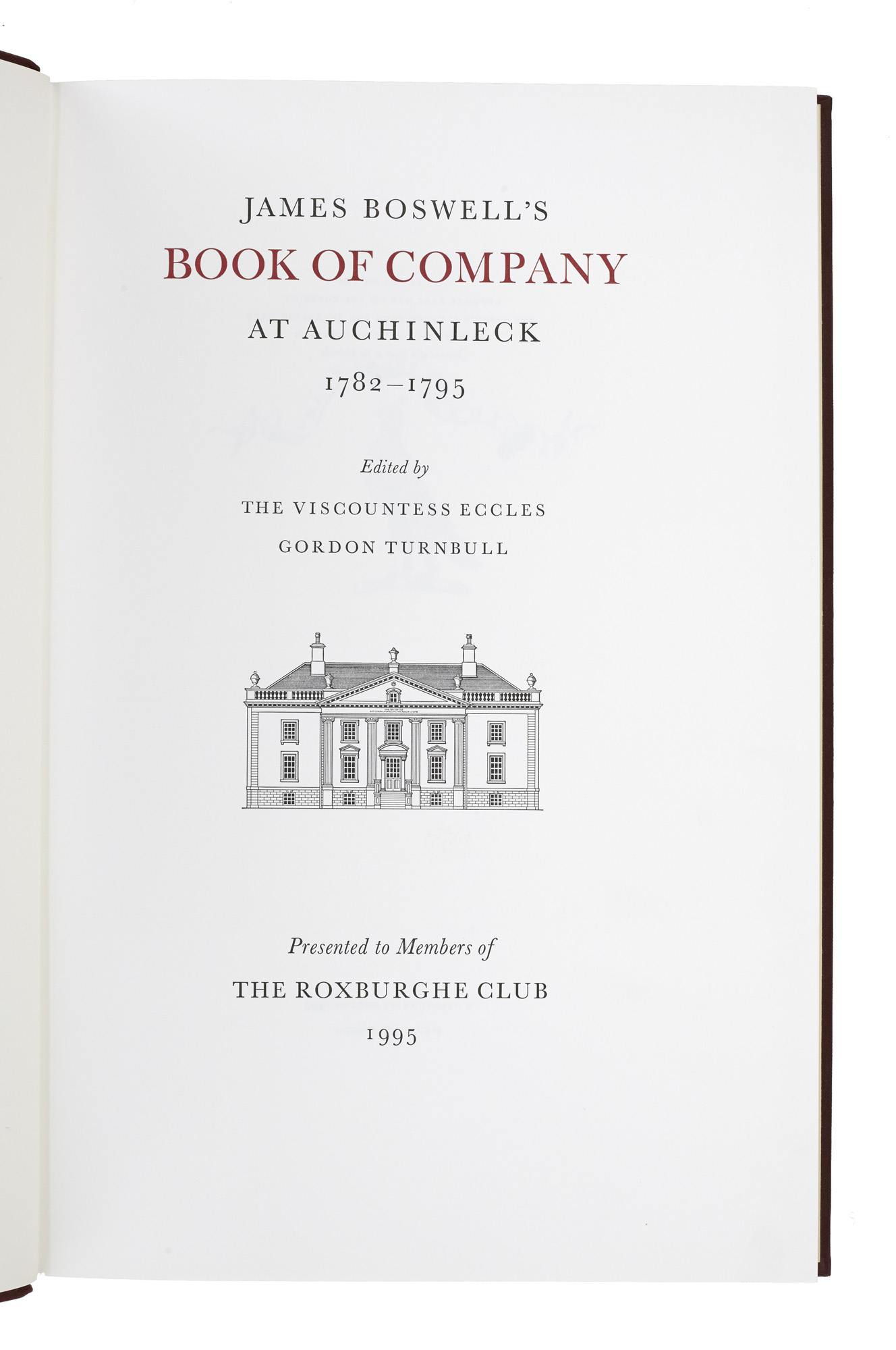 Added to your basket:
James Boswell's Book of Company at Auchinleck.
The Book of Company is much more than a visitor's book, since James Boswell comments on the men and women he met and entertained, and the occasions of his doing so, are all his own. It is therefore an important addition to his many-sided self-portrait. Beginning in 1782, two years before Samuel Johnson died, and ending five months before Boswell's own death in May 1795, it reflects Boswell's anguished uncertainties, as well as the everyday details of where he was, with whom he dined, whom he saw in the evening and – punctually recorded – how many bottles of wine and spirits were dispatched. The book is here reproduced in full facsimile, interleaved with a transcript on facing pages. At the foot of each page is a commentary, largely drawn from Boswell's correspondence and journals, which converts it into a comprehensive day by day diary of his thoughts and actions throughout the period.
You may also be interested in...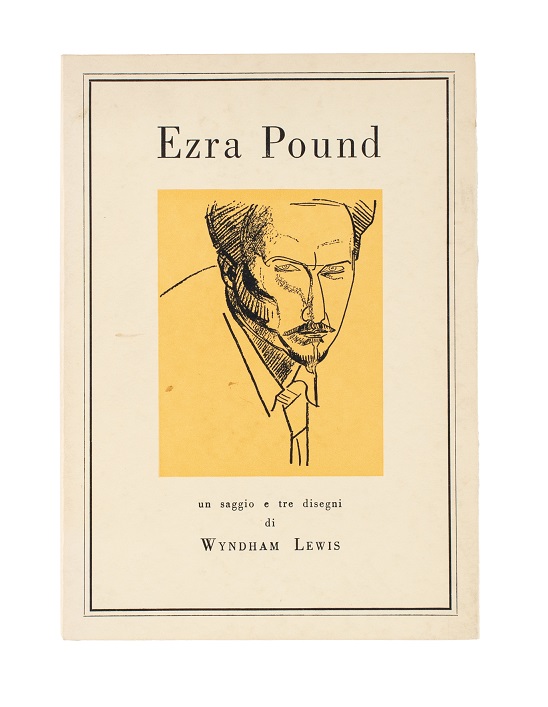 POUND RETURNS TO ITALY LEWIS, Wyndham.
Ezra Pound, un saggio e tre disegni.
First edition, an hors serie copy (from numbered edition of 1000), a translation by Pound's daughter, Mary de Rachewiltz, of an essay that first appeared in Pound's 65th birthday festschrift in 1950; this translation was published in part 'to celebrate Ezra Pound's return to Italy'.
INSCRIBED LEWIS, Wyndham.
The Art of Wyndham Lewis. Edited by C. Handley-Read with an Essay on Detail in the Artist's Style, a chronological Outline and Notes on the Plates. With a critical Evaluation by Eric Newton.
First edition, inscribed 'To Geoffrey Bridson from W. L.' The first monograph devoted to Lewis. The absence of some of the plates is curious – some were evidently cut out by Bridson, but there is no sign of the frontispiece ever having been in this copy, nor anything after plate 42. Was it perhaps an early proof?