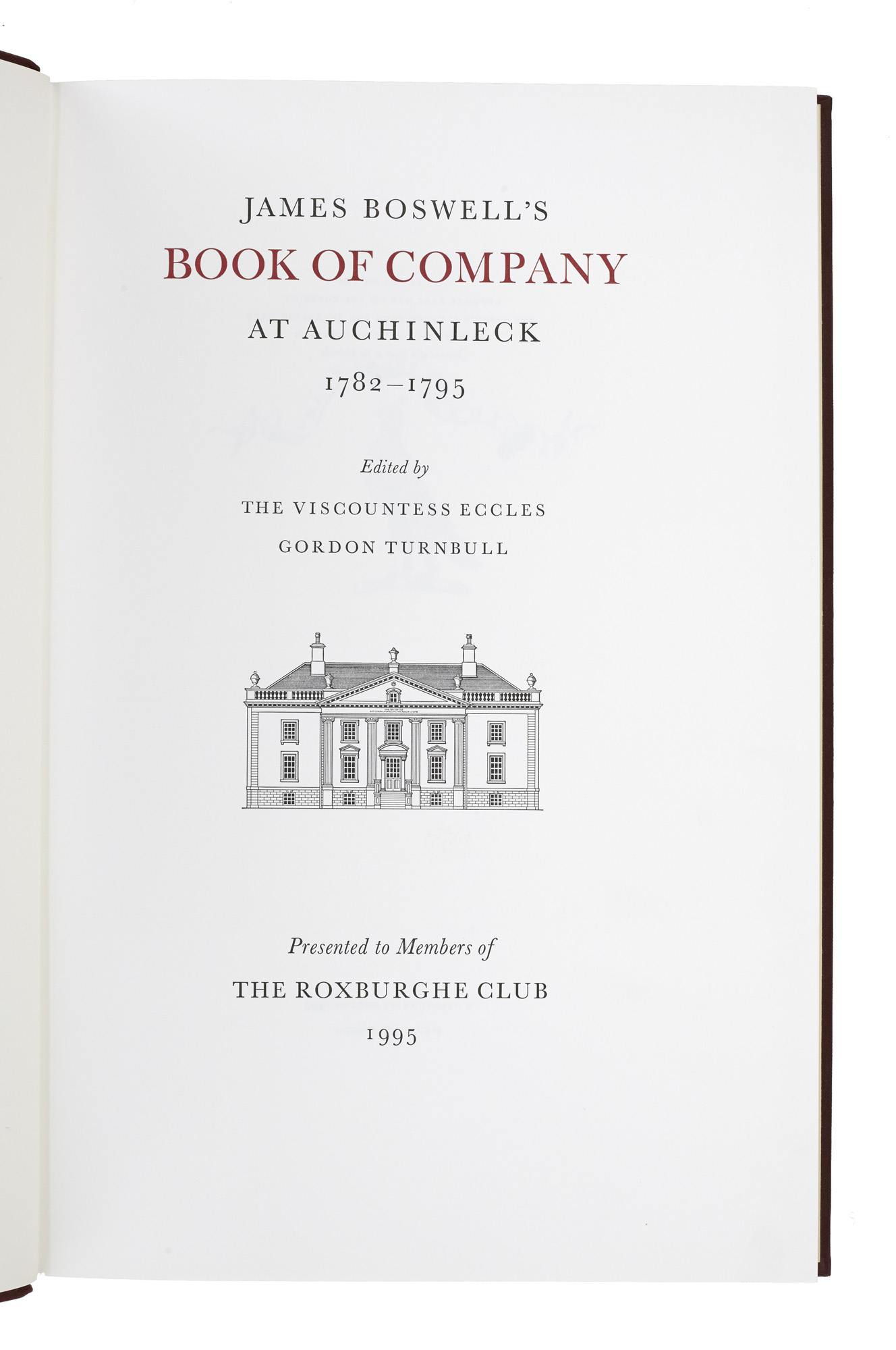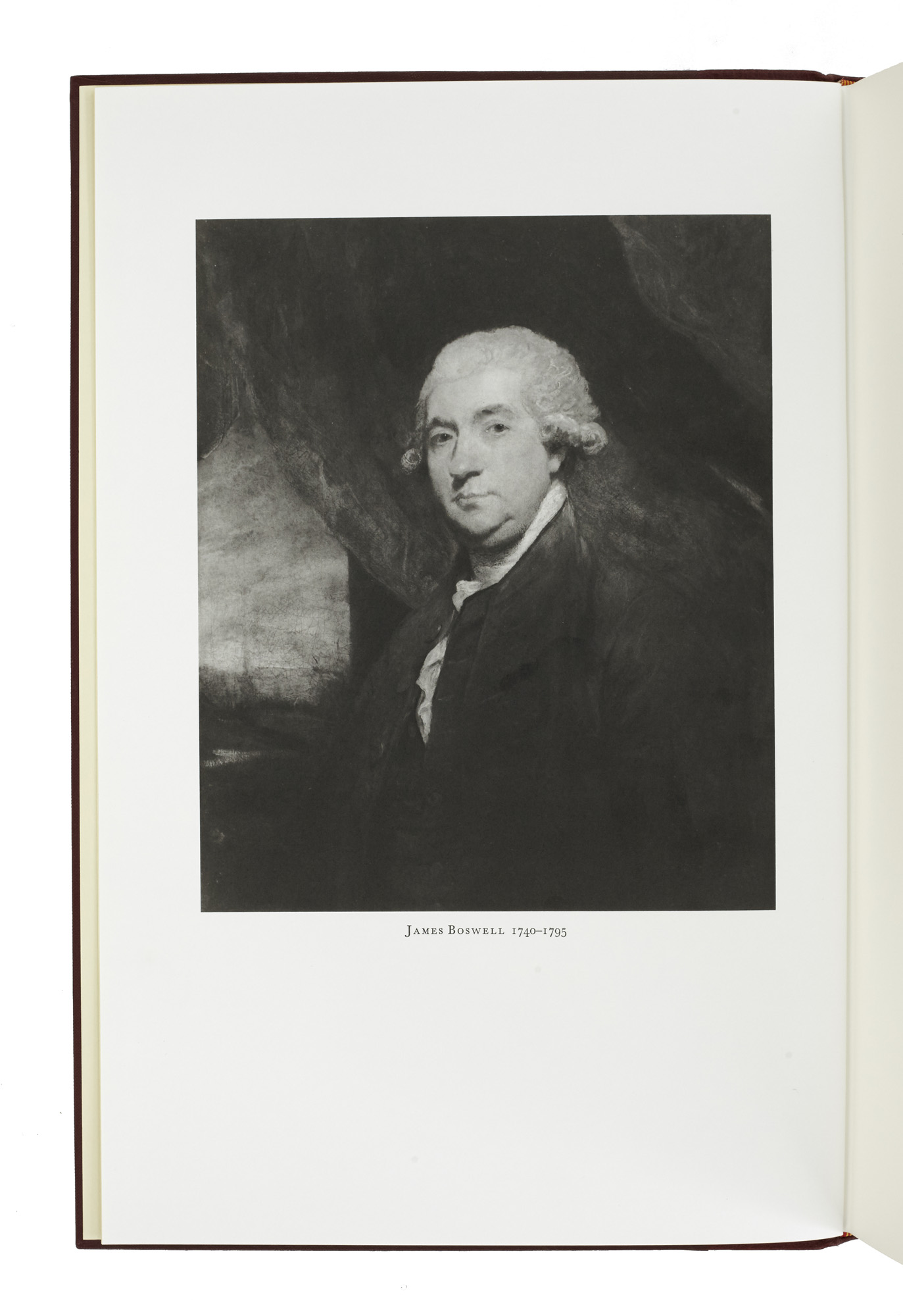 ECCLES, Mary, Viscountess, and Gordon TURNBULL, eds..
James Boswell's Book of Company at Auchinleck.
The Roxburghe Club, 1995.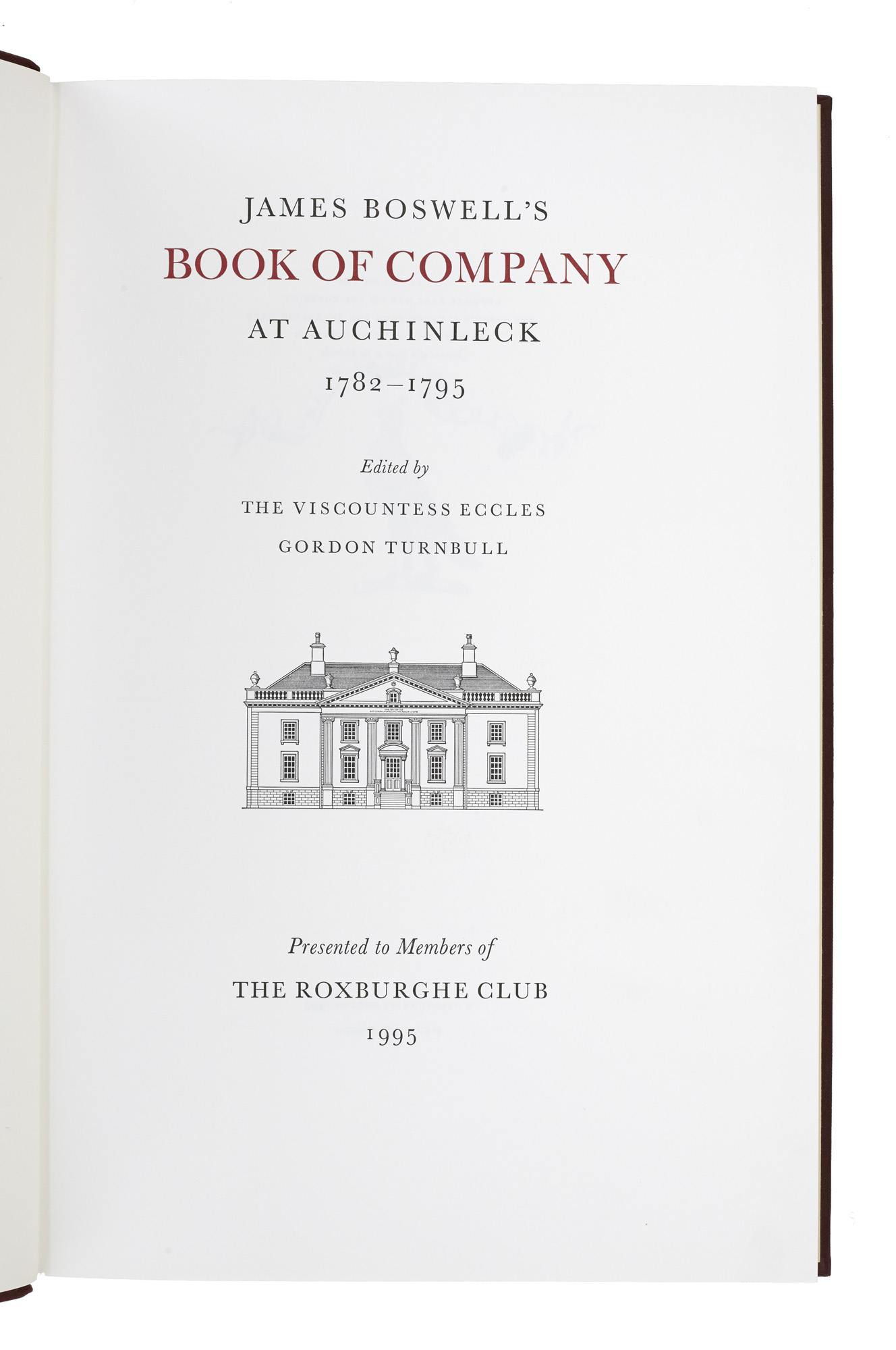 Added to your basket:
James Boswell's Book of Company at Auchinleck.
The Book of Company is much more than a visitor's book, since James Boswell comments on the men and women he met and entertained, and the occasions of his doing so, are all his own. It is therefore an important addition to his many-sided self-portrait. Beginning in 1782, two years before Samuel Johnson died, and ending five months before Boswell's own death in May 1795, it reflects Boswell's anguished uncertainties, as well as the everyday details of where he was, with whom he dined, whom he saw in the evening and – punctually recorded – how many bottles of wine and spirits were dispatched. The book is here reproduced in full facsimile, interleaved with a transcript on facing pages. At the foot of each page is a commentary, largely drawn from Boswell's correspondence and journals, which converts it into a comprehensive day by day diary of his thoughts and actions throughout the period.
You may also be interested in...
PEMBROKE, Henry Herbert, Earl of.
A Method of Breaking Horses, and Teaching Soldiers to Ride, designed for the Use of the Army.
First edition of the British army's manual on the training of cavalry. Though the centre of scandal in his private and political life, as a cavalryman Henry Herbert, tenth earl of Pembroke (1734-1794) was diligent and conscientious in his duties and advanced rapidly in his military career, being appointed a cornet in the First King's Dragoon Guards in 1752 and reaching the rank of major-general by 1761.
BARET de Rouvray, René.
La marechallerie françoise, où le traitté de la connoissance des chevaux, du jugement et remede de leur maladie.
Third edition, expanded, of a very rare treatise, first published in 1623 and discussing the selection of a horse and its subsequent care, including several suggested remedies for each equine malady.