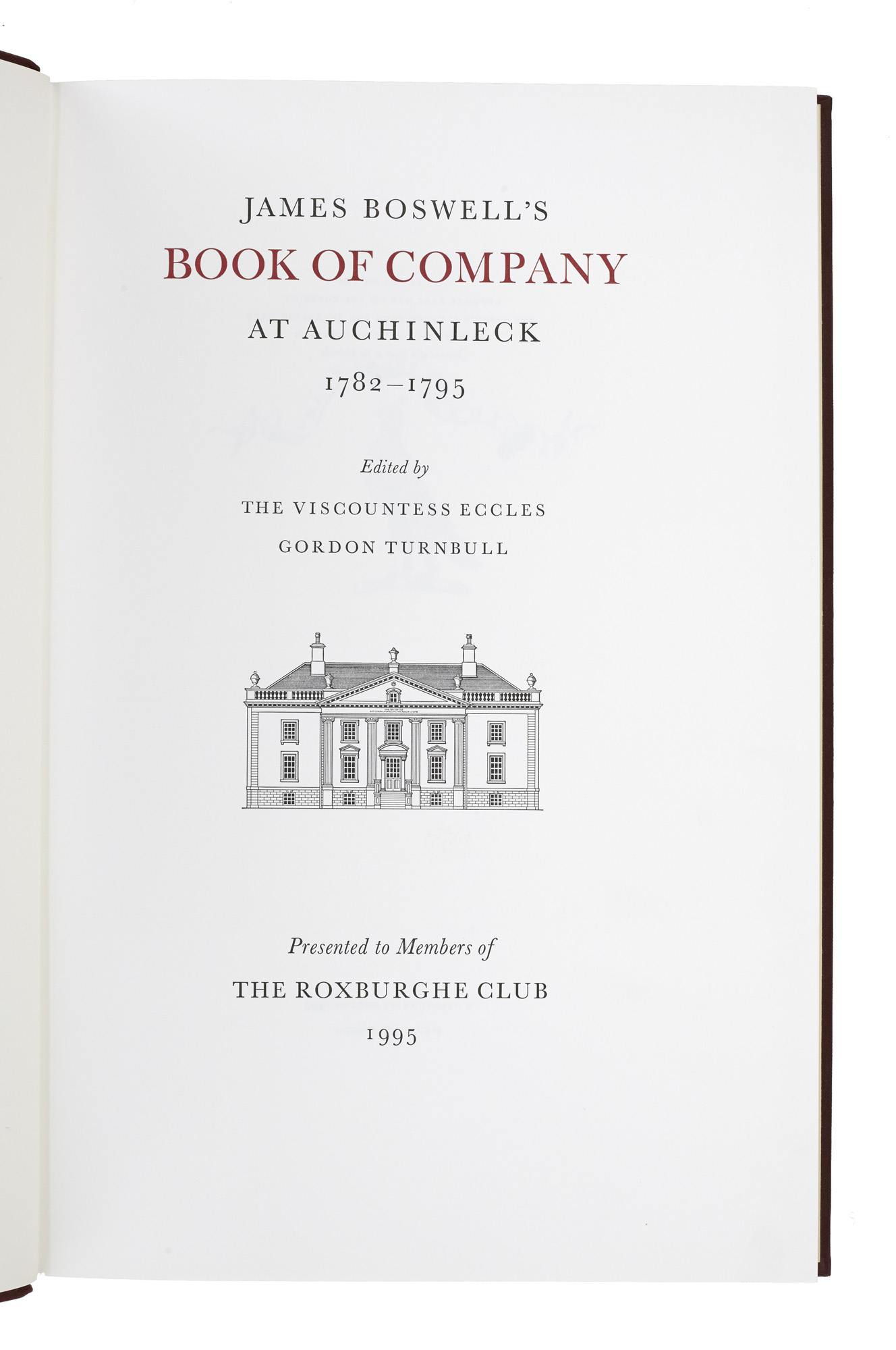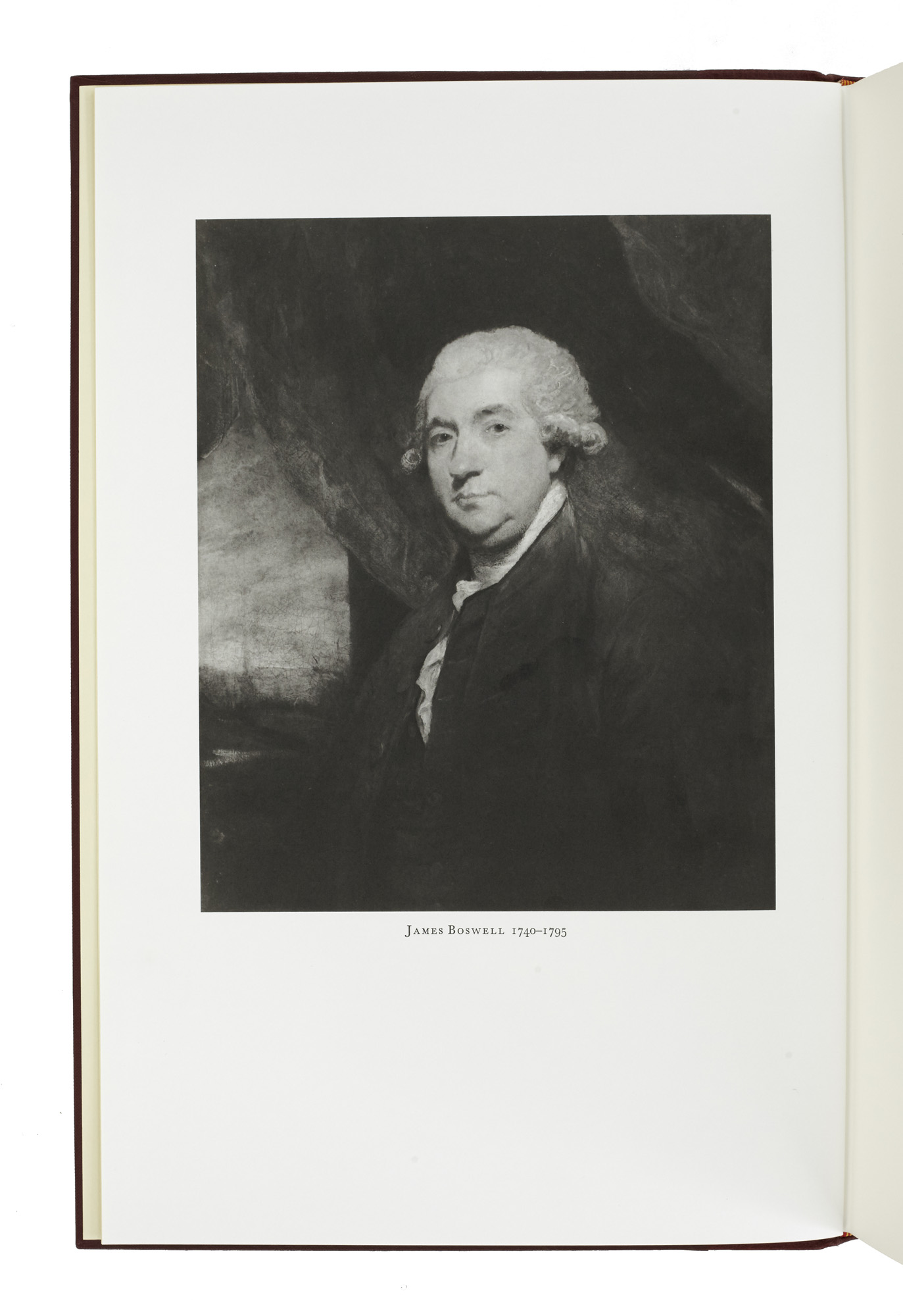 ECCLES, Mary, Viscountess, and Gordon TURNBULL, eds..
James Boswell's Book of Company at Auchinleck.
The Roxburghe Club, 1995.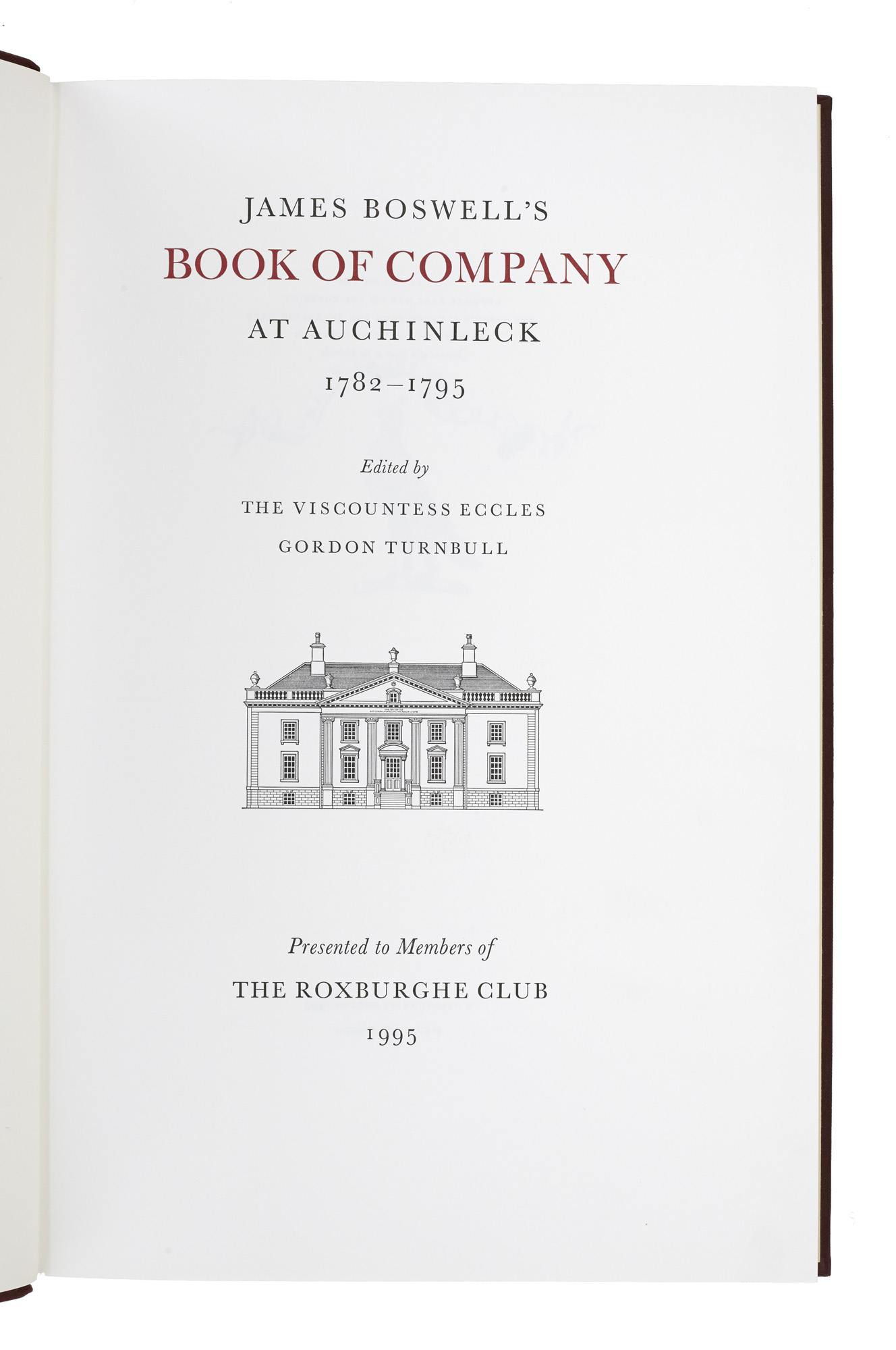 Added to your basket:
James Boswell's Book of Company at Auchinleck.
The Book of Company is much more than a visitor's book, since James Boswell comments on the men and women he met and entertained, and the occasions of his doing so, are all his own. It is therefore an important addition to his many-sided self-portrait. Beginning in 1782, two years before Samuel Johnson died, and ending five months before Boswell's own death in May 1795, it reflects Boswell's anguished uncertainties, as well as the everyday details of where he was, with whom he dined, whom he saw in the evening and – punctually recorded – how many bottles of wine and spirits were dispatched. The book is here reproduced in full facsimile, interleaved with a transcript on facing pages. At the foot of each page is a commentary, largely drawn from Boswell's correspondence and journals, which converts it into a comprehensive day by day diary of his thoughts and actions throughout the period.
You may also be interested in...
STATIUS, Publius Papinius. 
Opera, ex recensione et cum notis … J. Frederici Gronovii. 
First and only Elzevir edition, in elegant eighteenth-century olive morocco.  The volume opens with the Silvae, a collection of poems in five books addressed to patrons including the emperor Domitian, containing Statius's famous lines on the death of a friend's parrot.  His twelve-book epic hexameter poem the Thebaid follows, relating the quarrel between Oedipus's sons Eteocles and Polyneices, and the collection ends with the unfinished Achilleid, telling the story of Achilles up to his departure for Troy, including his adventures on Scyros disguised as a girl.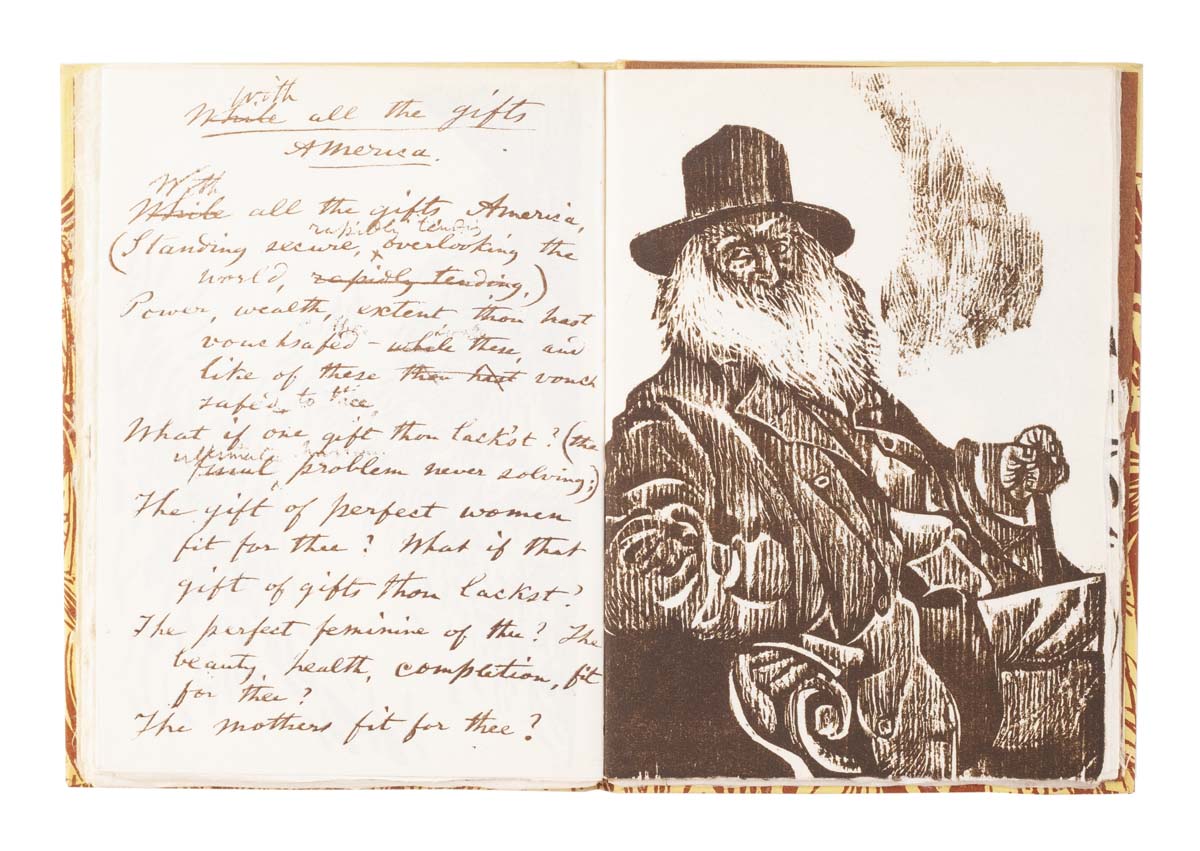 Woodcut Whitman WHITMAN, Walt, and Antonio FRASCONI (illustrator).
A Whitman Portrait.
First edition, comprising extracts from Leaves of Grass, facsimile letters and a selection of woodcut 'portraits' by Frasconi. Numbered 149 of 525 copies signed by Frasconi, printed on Japanese Goyu paper.