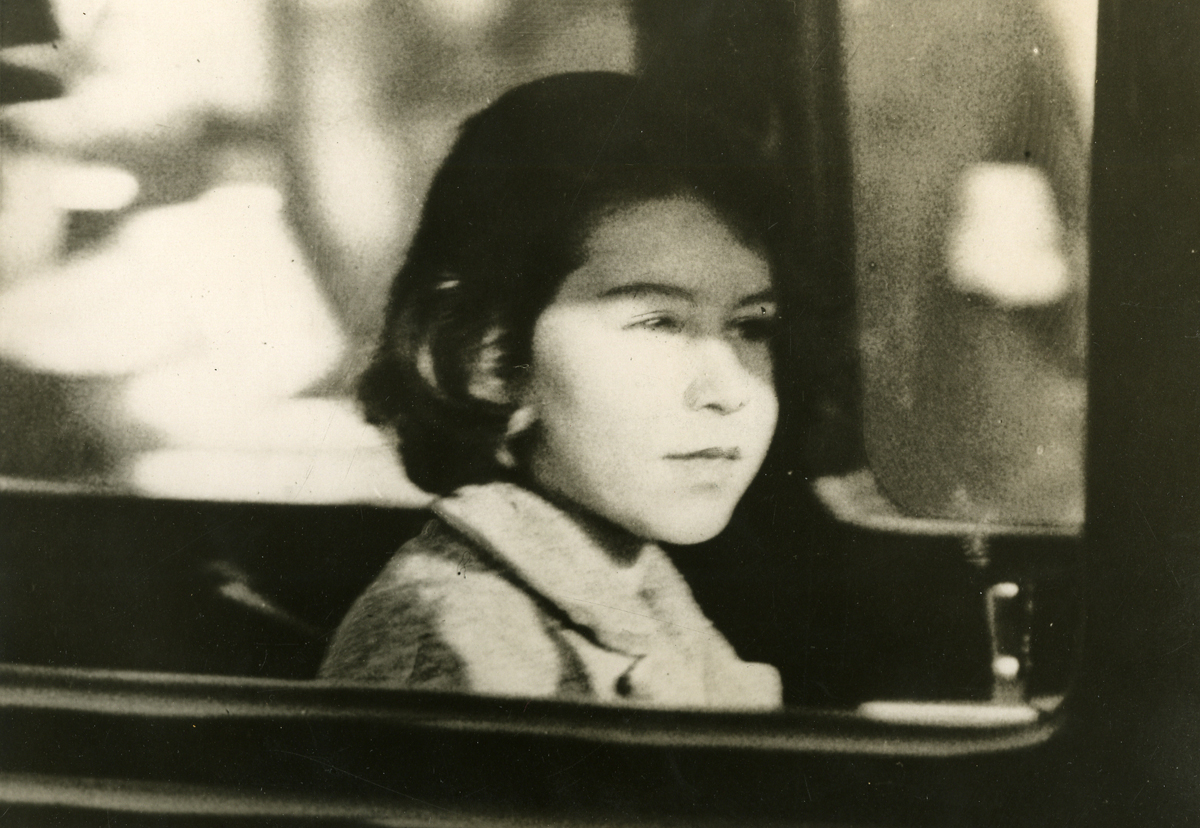 A YOUNG MONARCH
[ELIZABETH II.] KEYSTONE (PARIS).
La Princesse Elisabeth fille du Duc d'York, et héritier, du trône d'Angleterre …
1936.
Gelatin silver print, ferrotyped, 12 x 17.2 cm (4¾ x 6¾ inches) printed on sheet 13 x 18.1 cm (5⅛ x 7⅛ inches), with Keystone Agency's Paris stamp on verso, typescript note in French on verso, 7 x 9 cm (2¾ x 3½ inches) with Keystone numbering.
£1200 + VAT

Approximately:
US $1456
€1386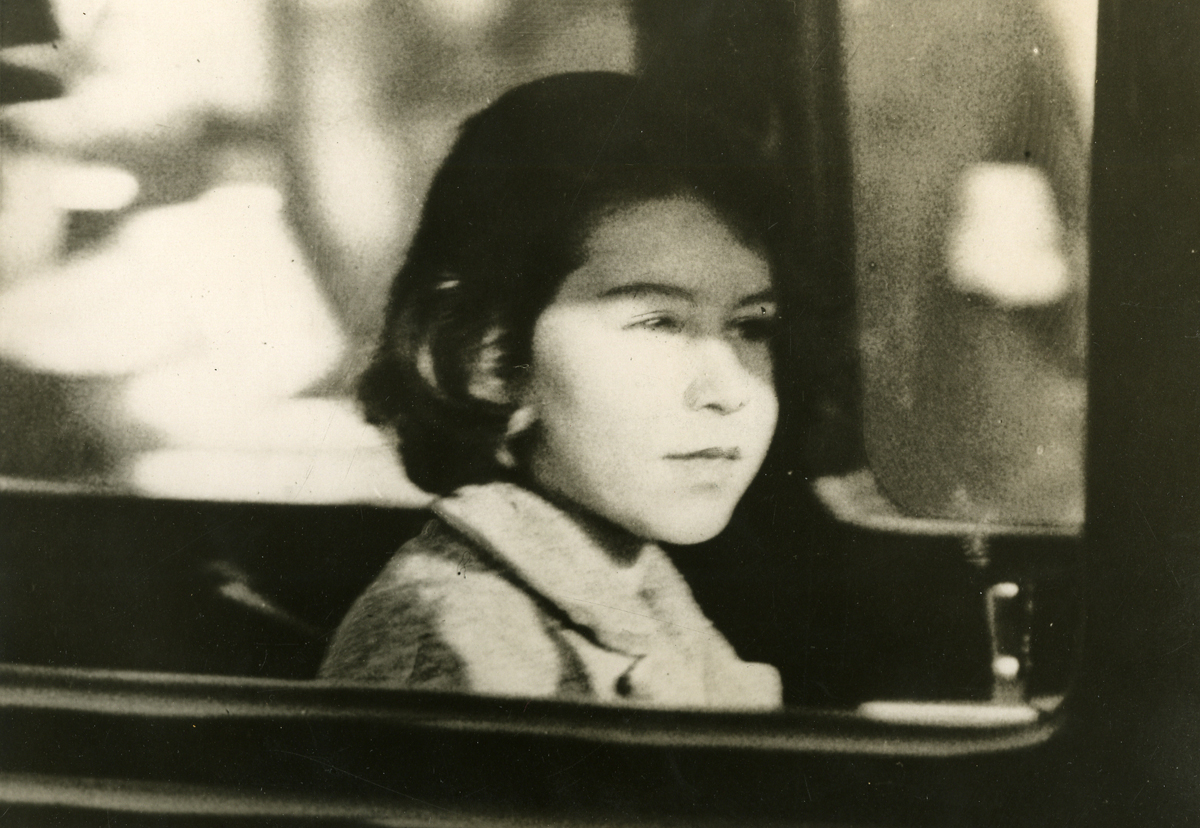 Added to your basket:
La Princesse Elisabeth fille du Duc d'York, et héritier, du trône d'Angleterre …
Princess Elizabeth on the day of the announcement of the abdication of Edward VII.

When Princess Elizabeth's grandfather, King George V, died in 1936 his eldest son came to the throne as King Edward VIII. Before the end of that year the new King had decided to give up the throne in order to marry the woman he loved, Mrs Wallis Simpson. On his abdication, Princess Elizabeth's father acceded to the throne as King George VI and the young Princess became next in line to the British throne. She is seen here, aged 10, in a car leaving her home at 145 Piccadilly, London. This photograph was taken by an unidentified press photographer using a telephoto lens (as specifically noted in the caption), a precursor of the photographic genre that was to become notoriously dubbed 'paparazzi'.
You may also be interested in...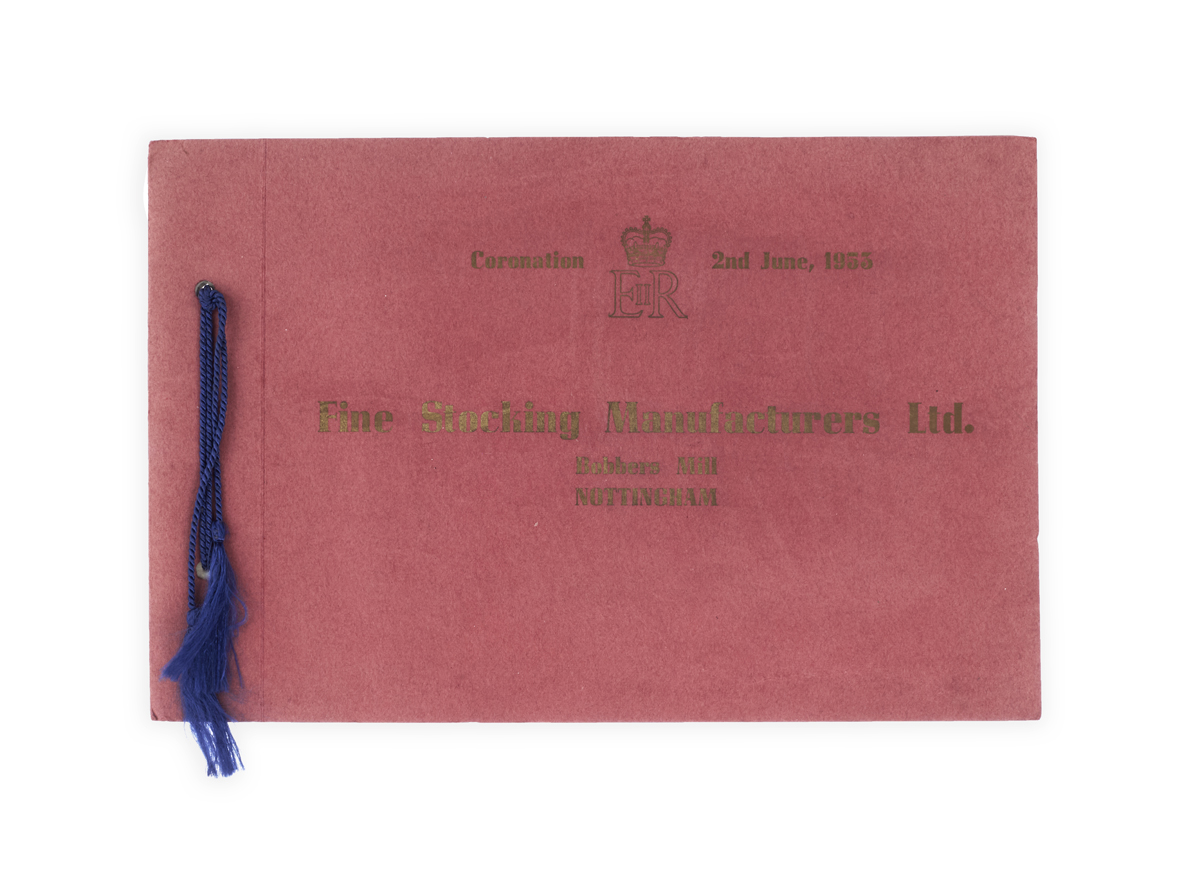 FACTORY FESTIVITIES TAYLOR, G. Oswald (photographer).
Promotional photographic brochure celebrating the coronation of Elizabeth II.
An unusual coronation souvenir. The details on the lower wrapper indicate that Oswald Taylor produced the booklet, as well as photographed the series.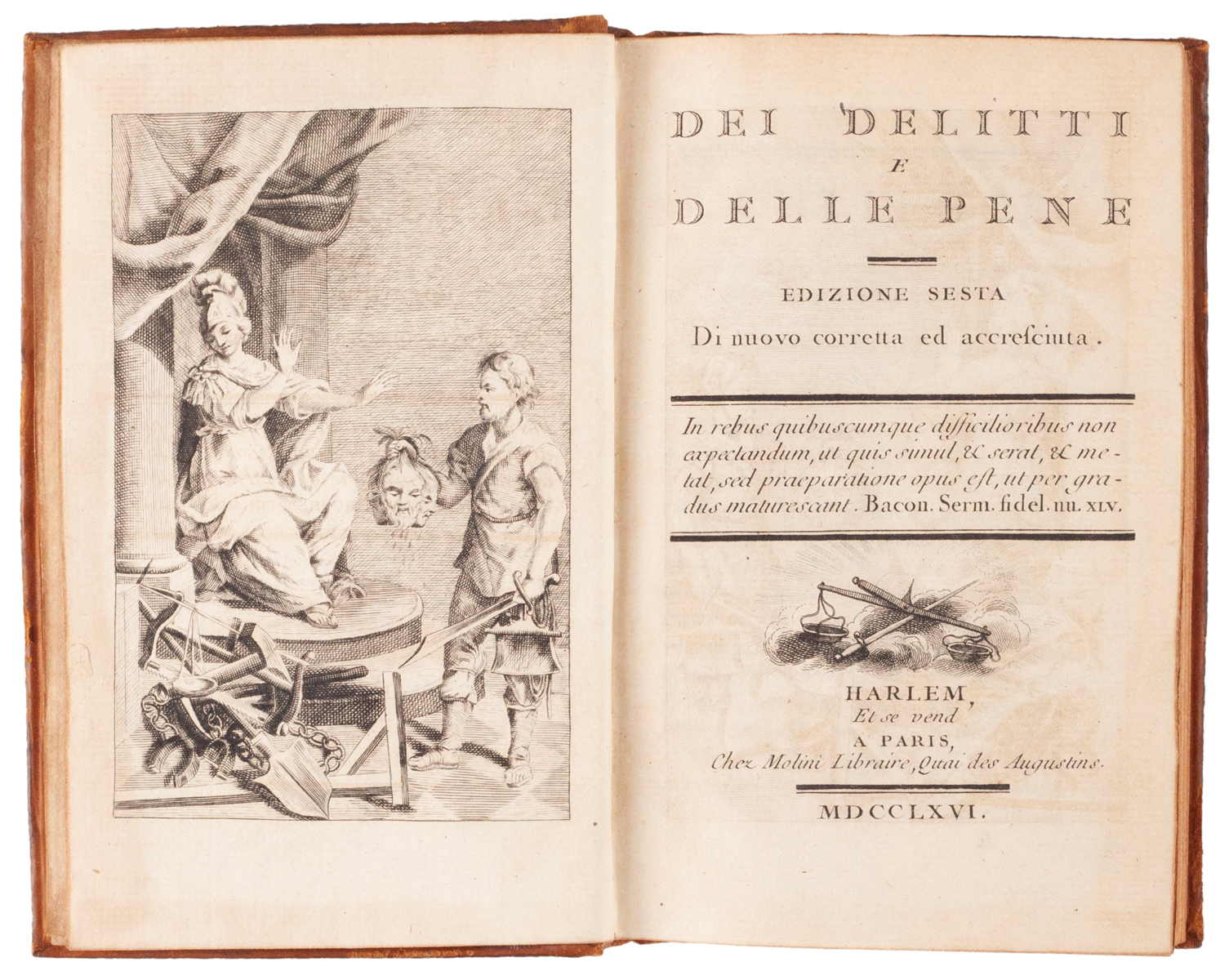 [BECCARIA, Cesare.]
Dei Delitti e delle pene. Edizione sesta di nuovo corretta ed accresciuta.
Sixth edition, expanded to forty-seven paragraphs, of Beccaria's principal work, one of the founding texts of penology and an important statement of criminal law reform, here with the additions of the 'Giudizio di celebre professore sopra il livro dei delitti e delle pene' and 'Risposta ad uno scritto che s'intitola Note, Osservazioni sul libro dei delitti e delle pene', along with Beccaria's own foreword, and a frontispiece depicting Justice shunning a severed head offered by an executioner.