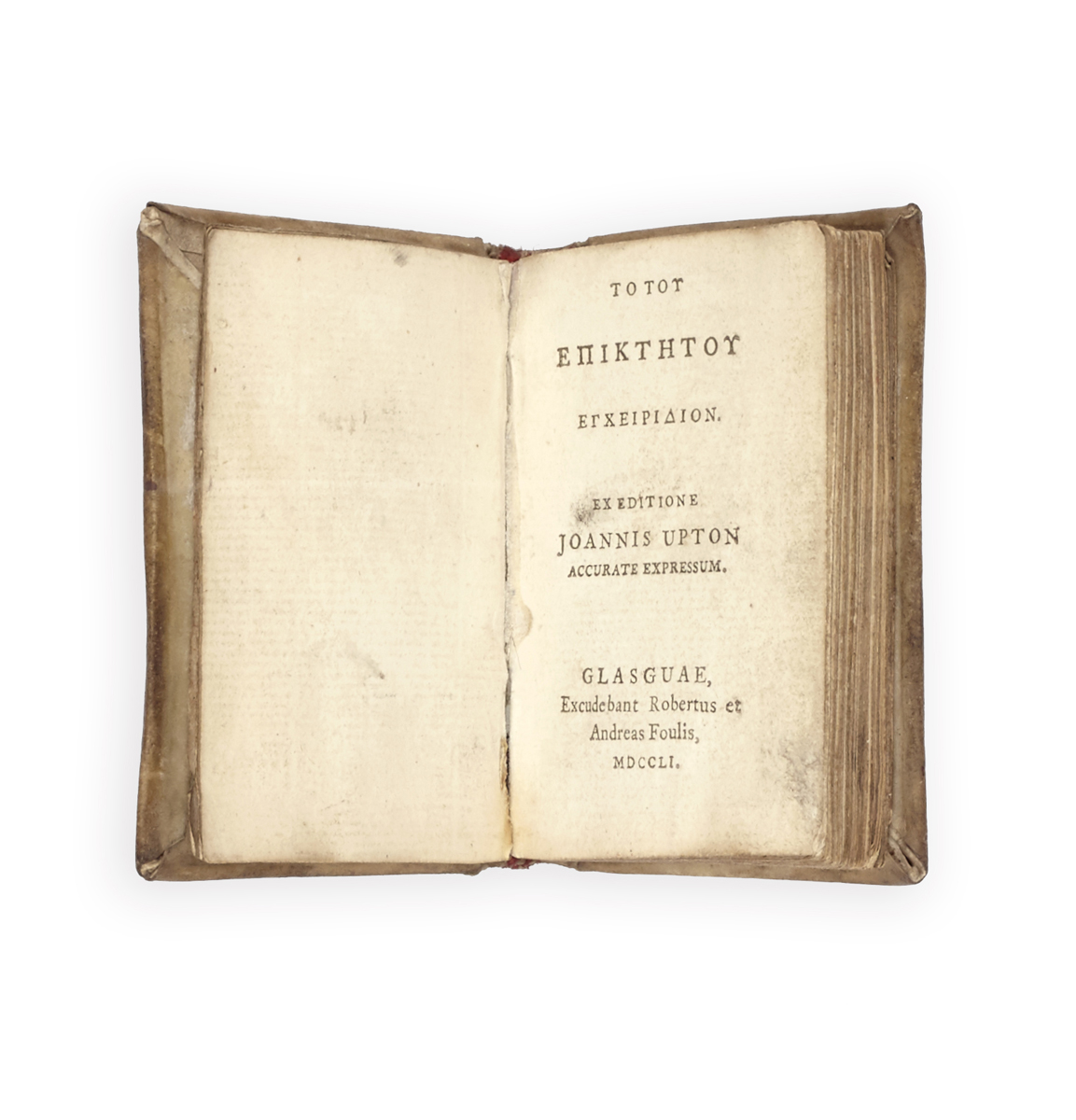 EPICTETUS.
To tou Epiktetou encheiridion. Ex editione Joannis Upton accurate expressum.
Glasgow, Foulis, 1751.
32mo in 8s (72 x 49 mm), pp. 95, [1]; a very good copy in contemporary vellum.
£900

Approximately:
US $1220
€1075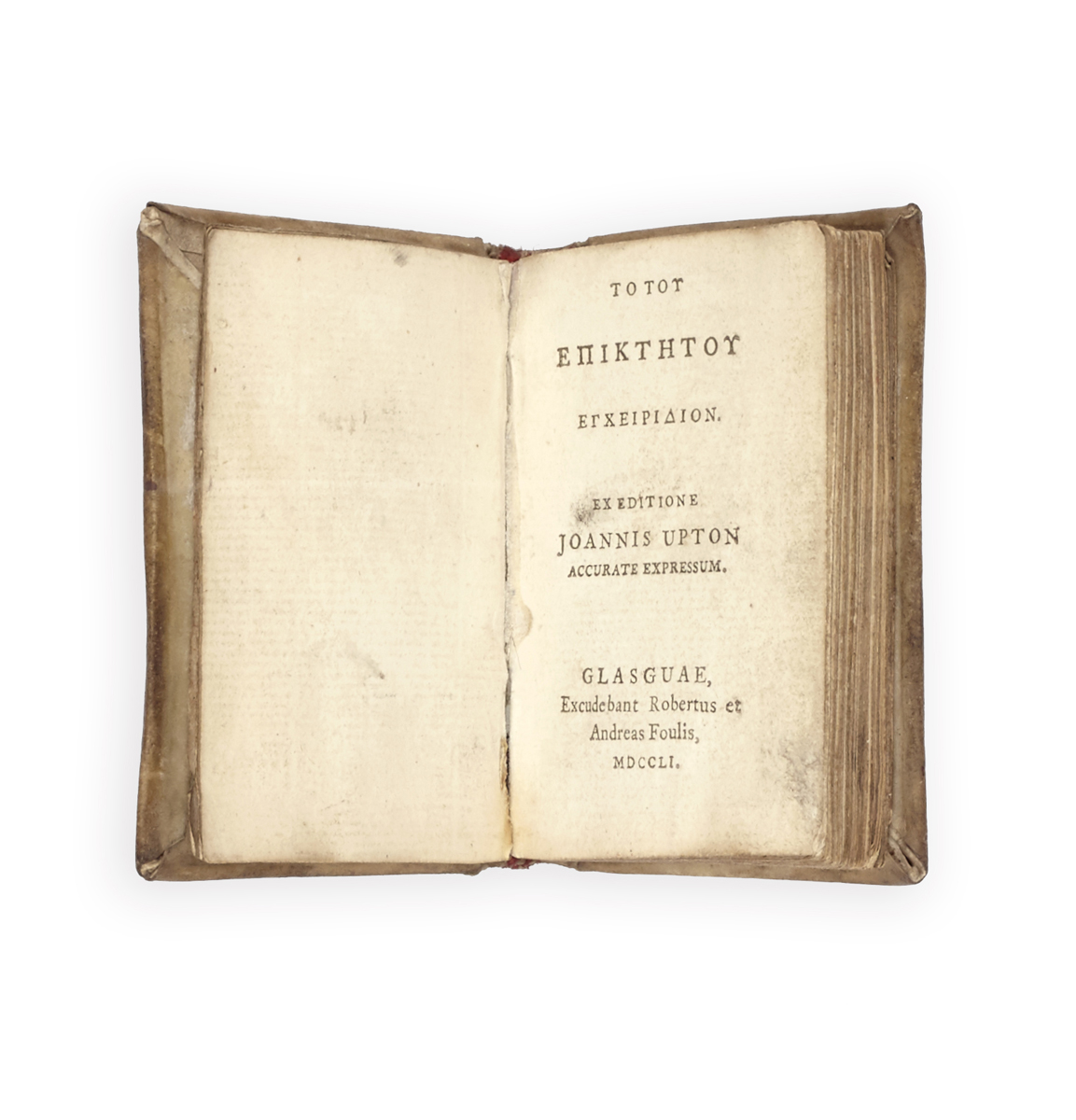 Added to your basket:
To tou Epiktetou encheiridion. Ex editione Joannis Upton accurate expressum.
The first miniature Foulis edition of Epictetus in Greek, and the first Foulis Epictetus in Greek only; it had been preceded by a larger format, duodecimo (1748) edition in Greek and Latin. A 1765 reissue was, according to ESTC, reset.

Gaskell 190.
You may also be interested in...
[SCOTTISH REFORM.]
Two volumes of rare periodicals, part-publications and pamphlets related to the passage of the Reform Bill in Scotland.
A bound collection of rare periodicals relating to the Scottish Reform Act, including a complete run of The Radical Reformer's Gazette and sixty-five issues of The Loyal Reformer's Gazette.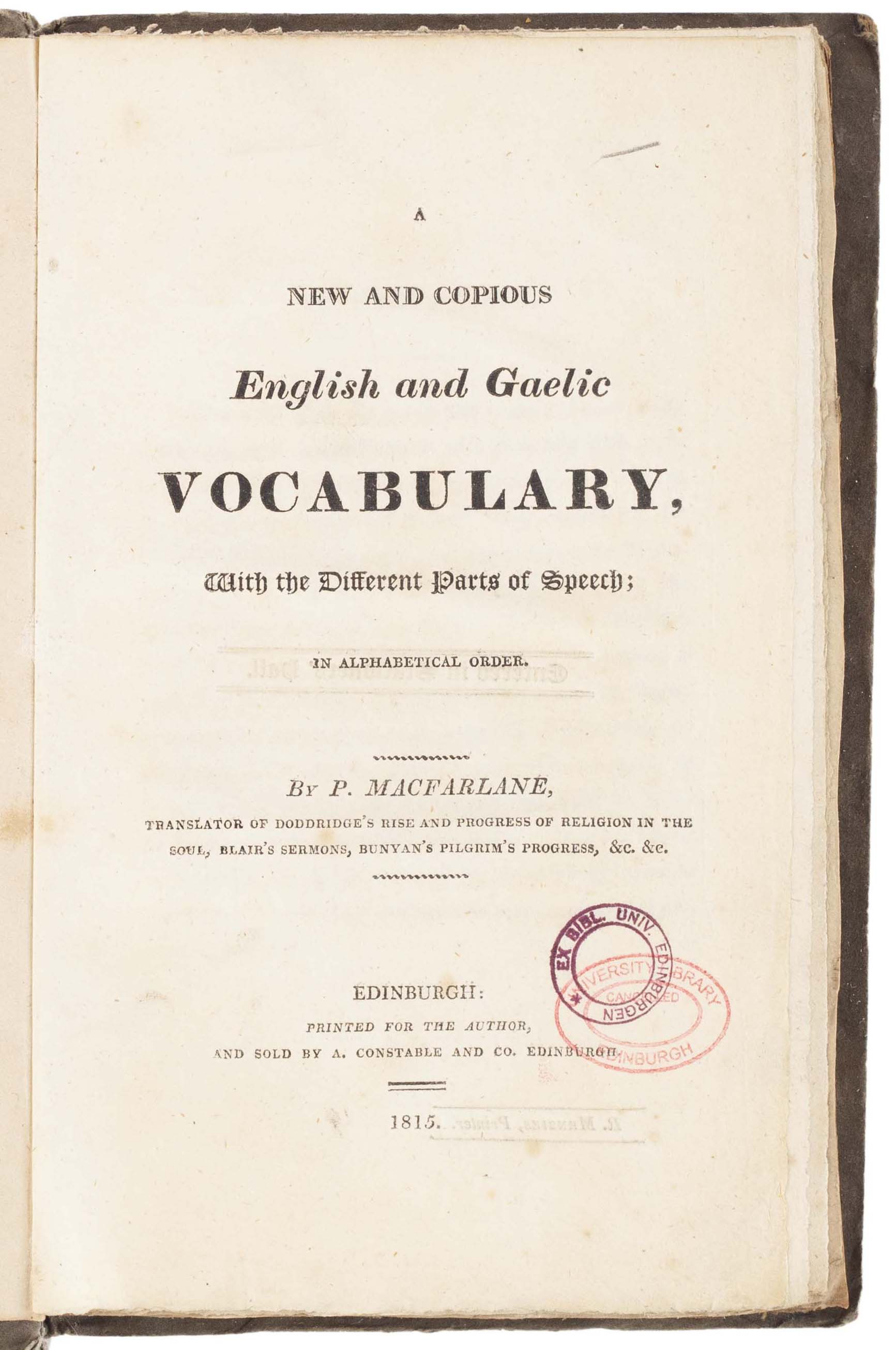 'THE LANGUAGE IN WHICH OSSIAN COMPOSED' MACFARLANE, Patrick.
A new and copious English and Gaelic Vocabulary, with the different Parts of Speech; in alphabetical Order. By P. Macfarlane, Translator of Dodderidge's Rise and Progress of Religion in the Soul, Blair's Sermons, Bunyan's Pilgrim's Progress, &c. &c.
First edition of this early English-Gaelic dictionary. The English-Gaelic Vocabulary was published alone, as here, at 5s.6d., or together with the Gaelic-English part at 12s.6d. The Gaelic scholar complied it because the 'want of an English and Gaelic Vocabulary has long been a desideratum with those who wish to be acquainted wth the language in which Ossian, the son of Fingal, composed and sung'. The work begins with a guide to reading and the rules of pronunciation, 'chiefly taken from those prefixed to the Gaelic Bible'. Macfarlane had corrected the proofs of the Gaelic New Testament of 1813 and of MacLeod and Dewar's Dictionary of the Gaelic Language (1831).