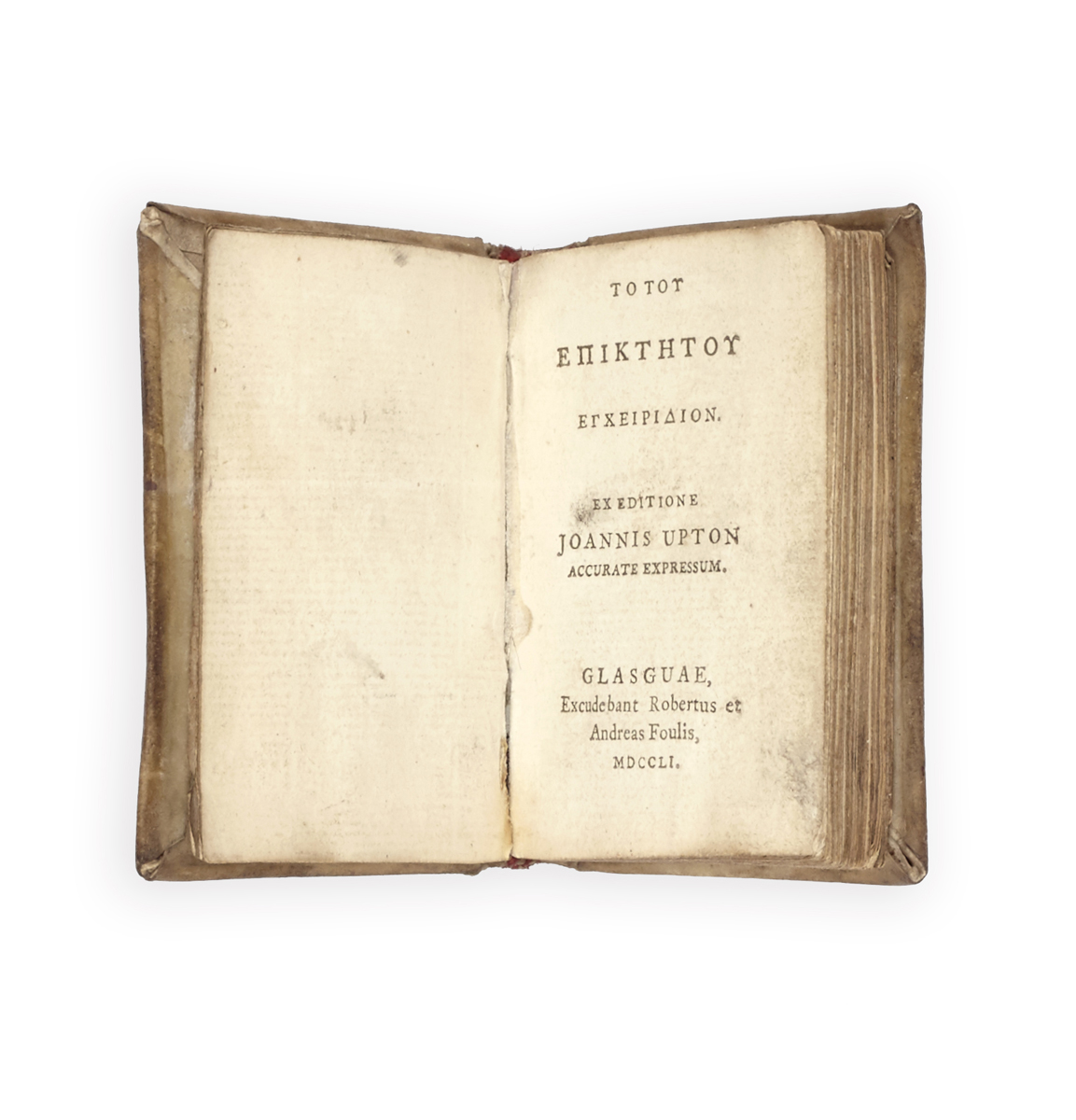 EPICTETUS.
To tou Epiktetou encheiridion. Ex editione Joannis Upton accurate expressum.
Glasgow, Foulis, 1751.
32mo in 8s (72 x 49 mm), pp. 95, [1]; a very good copy in contemporary vellum.
£900

Approximately:
US $0
€0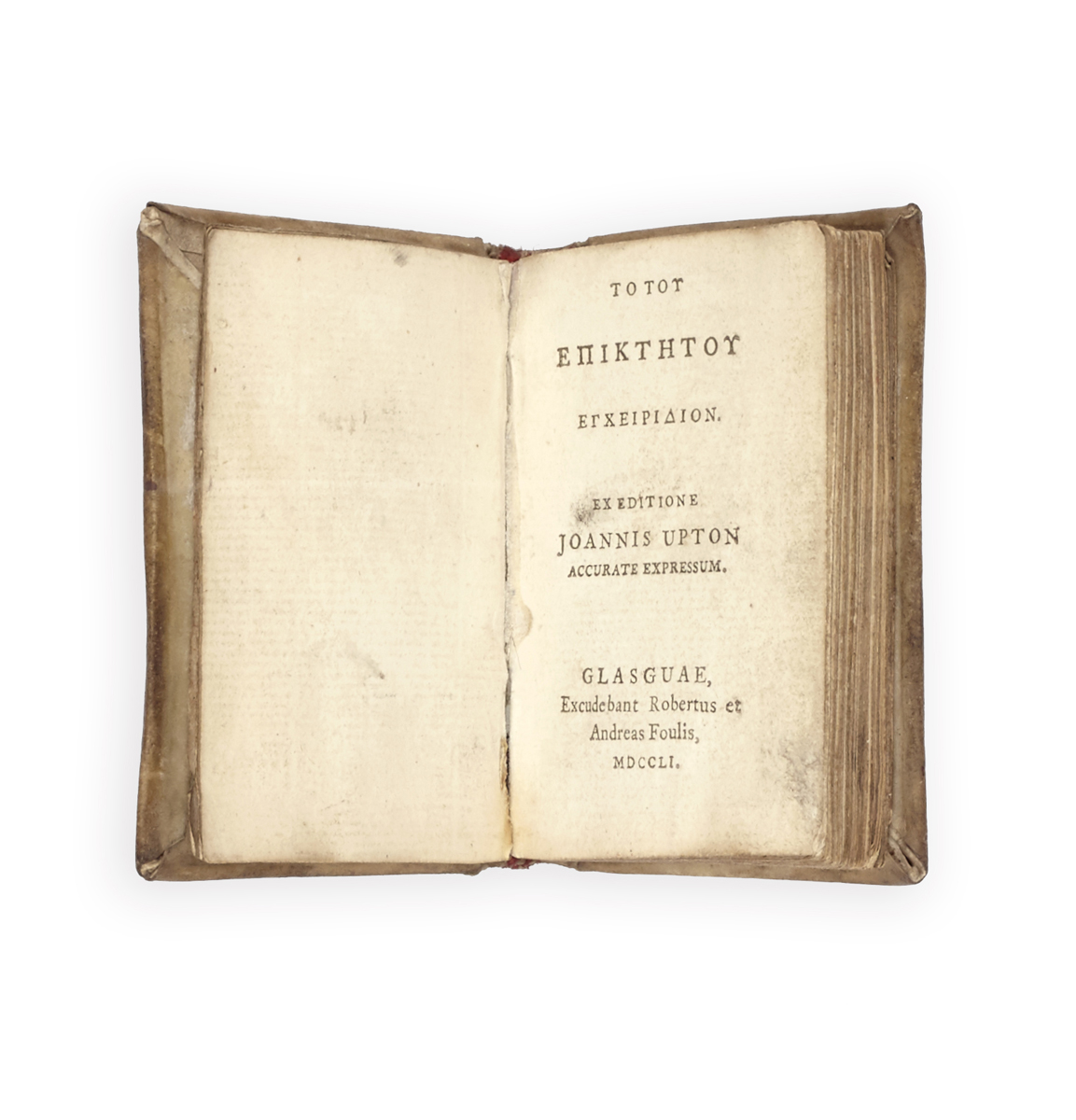 Added to your basket:
To tou Epiktetou encheiridion. Ex editione Joannis Upton accurate expressum.
The first miniature Foulis edition of Epictetus in Greek, and the first Foulis Epictetus in Greek only; it had been preceded by a larger format, duodecimo (1748) edition in Greek and Latin. A 1765 reissue was, according to ESTC, reset.

Gaskell 190.
You may also be interested in...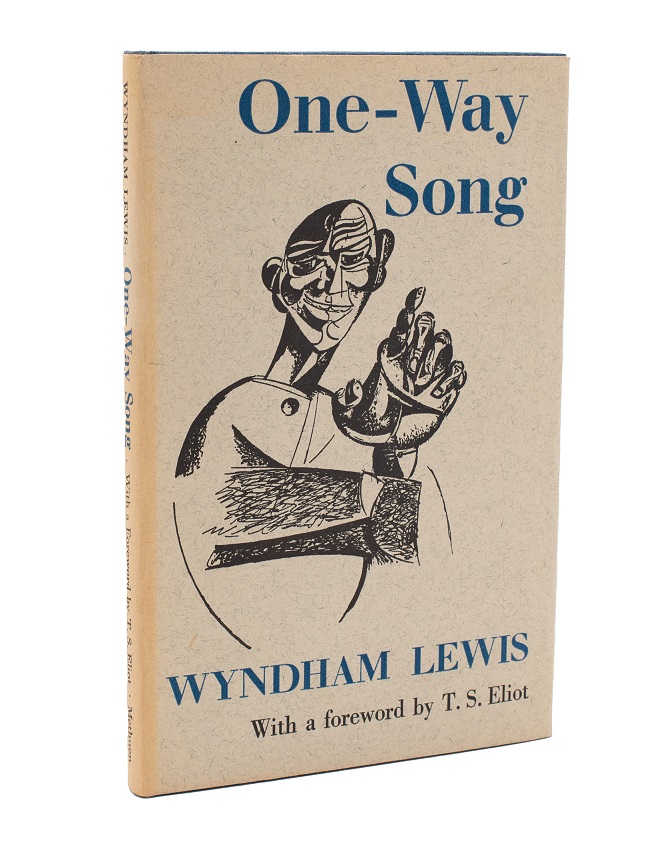 LEWIS, Wyndham.
One-Way Song. With a Foreword by T. S. Eliot.
Second edition, ostensibly an unaltered reprint of the first edition of 1933, but in fact with some changes. Eliot's foreword is new to this edition. Bridson had reviewed the original edition uncharitably as 'versified pamphleteering' in Poetry XLV: 3 (Dec 1934), accusing it of being a satirical diatribe attacking Bergsonism.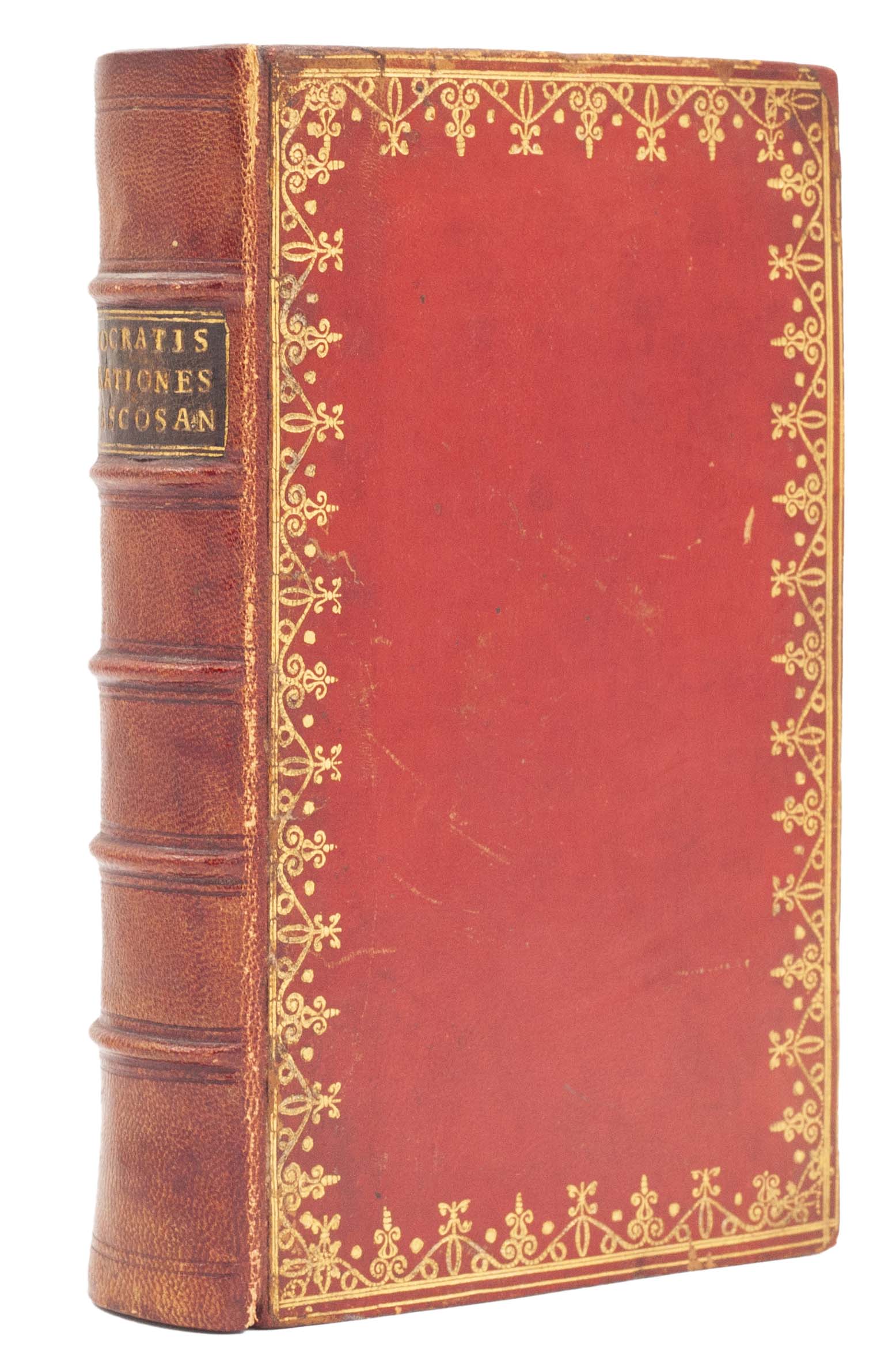 ISOCRATES.
Orationes et epistolae gravitatis et suavitatis plenae de Greco in Latinum pridem conversae, nunc recognitae, per Hieronymu[m] VVolfium Oetingensem ...
A handsome Latin edition of twenty-one works by the Athenian orator Isocrates whose work was highly influential on later education, oratory and writing. Isocrates (436–338 BC) studied under Socrates and the sophists, before establishing a famous school of rhetoric which attracted pupils from all parts of the Greek world, offering a more practical training than that offered by Plato's more theoretical teaching. A pupil of Melanchthon, Hieronymus Wolf (1516–1580) served as secretary and librarian to the wealthy merchant and collector Johann Jakob Fugger before securing his scholarly reputation with editions and translations of Isocrates and Demosthenes.