COUNTER-REVOLUTIONARY TRANSLATIONS
[ERENBURG, GUMILEV, MANDELSHTAM, et al, translators].
Poety frantsuzskogo vozrozhdeniia, antologiia [Poets of the French Renaissance, an anthology].
Leningrad, Goslitizdat, 1938
8vo, pp. 302, [2], with printed errata slip at the end; title-page printed in red and black; old library stamps and shelfmarks (cancelled) to title-page and a few internal leaves, else a good copy in the original pale cloth, blocked in red and yellow, trace of label removed from head.
£1750

Approximately:
US $2124
€2070
Added to your basket:
Poety frantsuzskogo vozrozhdeniia, antologiia [Poets of the French Renaissance, an anthology].
First edition of a rare anthology of translations from Villon, Marot, Ronsard, Du Bellay, and others. Two of the Villon translations are attributed in the index to Mandelshtam, but are in fact by Nikolai Stepanovich Gumilev (1886-1921), husband of Anna Akhmatova, who had been arrested and executed for his alleged involvement in the Tagantsev conspiracy.

Since the beginning of the Great Purge in 1937, Mandelshtam himself had been under systematic assault from the authorities. This volume was published in January 1938; in May Mandelshtam was arrested, in August he was sentenced to five years' labour, and by the end of December he was dead. The motivations for naming Mandelshtam in the roster of translators here are still the subject of debate – the potential risk to the editor and publisher was great. But then so was the very inclusion of the work of a banned author; and apart from Gumilev's translations there were those by the recently arrested Ivan Lukhachev (1902-1972), whose renditions of verses by Du Bellay, Desportes and d'Aubigny are left anonymous.

Perhaps there is a clue to motives if we recall that Mandelshtam had published an essay 'François Villon' in 1910 in which he presented the artist as victim of the state. If Mandelshtam was not complicit in the deception, which is itself possible, his name must certainly be a coded attack on the apparatus of oppression.

OCLC shows copies at Yale and New York Public Library only.
You may also be interested in...
RUSSIAN HISTORY LEVESQUE, Pierre Charles.
Histoire de Russie, tirée des chroniques originales, de pieces authentiques, & des meilleurs historiens de la nation ... Tome premier [– cinquieme].
First edition, a handsome set, in an attractive binding. Trained as an engraver, Levesque (1736–1812) obtained a teaching position in St Petersburg through the recommendation of Denis Diderot. His seven-year stay in Russia resulted in his highly successful Histoire de Russie, a classic work on the region which exercised a considerable influence on western perceptions of Russia and on Russian historiography. Following a list of subscribers and a bibliography of works consulted, Levesque gives a chronological history of Russia from the ninth century to his own times, supplemented with chapters on Slavic language and religion, Russian customs, literature, geography, government, commerce, expansion into Siberia, and navigations and discoveries. The Histoire des différents peuples provides much of interest on the Kamchatka, Kuril Islanders, Koryaks, Chukchi, Samoyedic and Tungusic peoples, Ostyaks, Votyaks, Mordvins, Cheremis, Chuvash people, Lapps, Finns, Estonians, and Tatars, including discussion of their clothing, food, transport, religion and customs, education, government, industry, and health.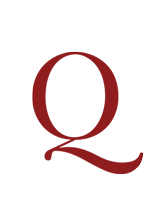 TURGENEV, Ivan Sergeevich.
Stikhotvoreniia [Poems].
First edition: a collected volume of Turgenev's poems omitted from the Complete collected works of 1883 (see previous item).