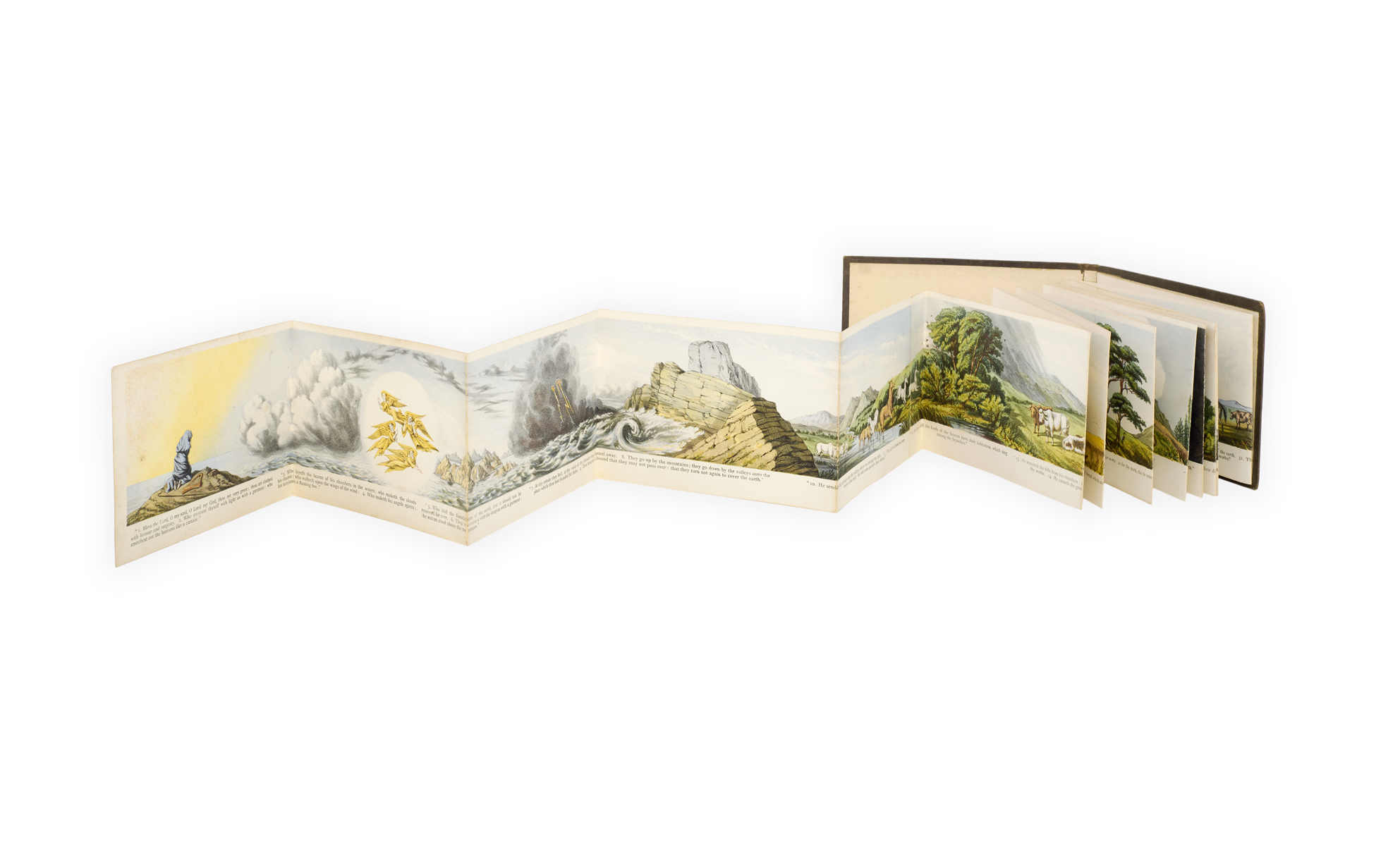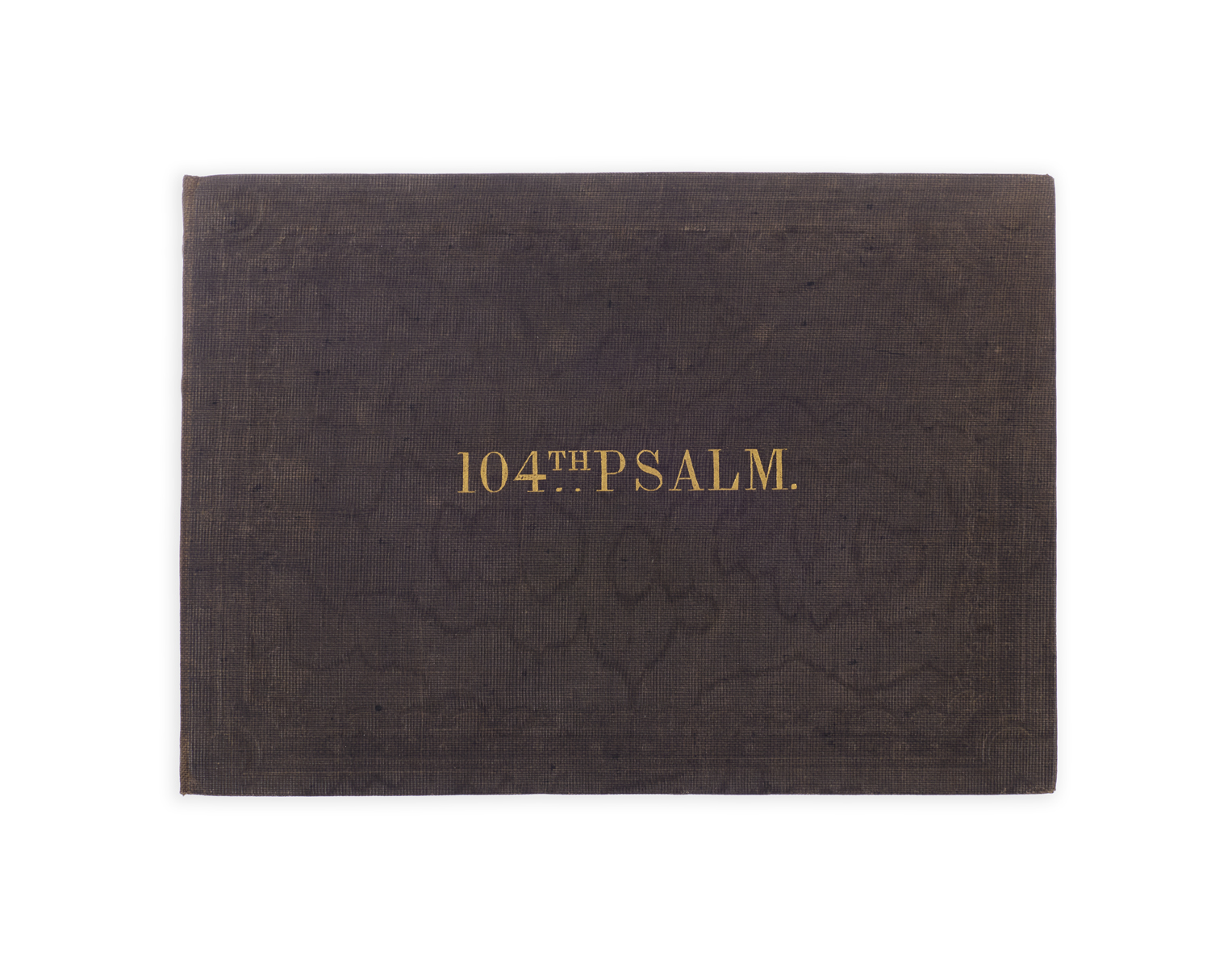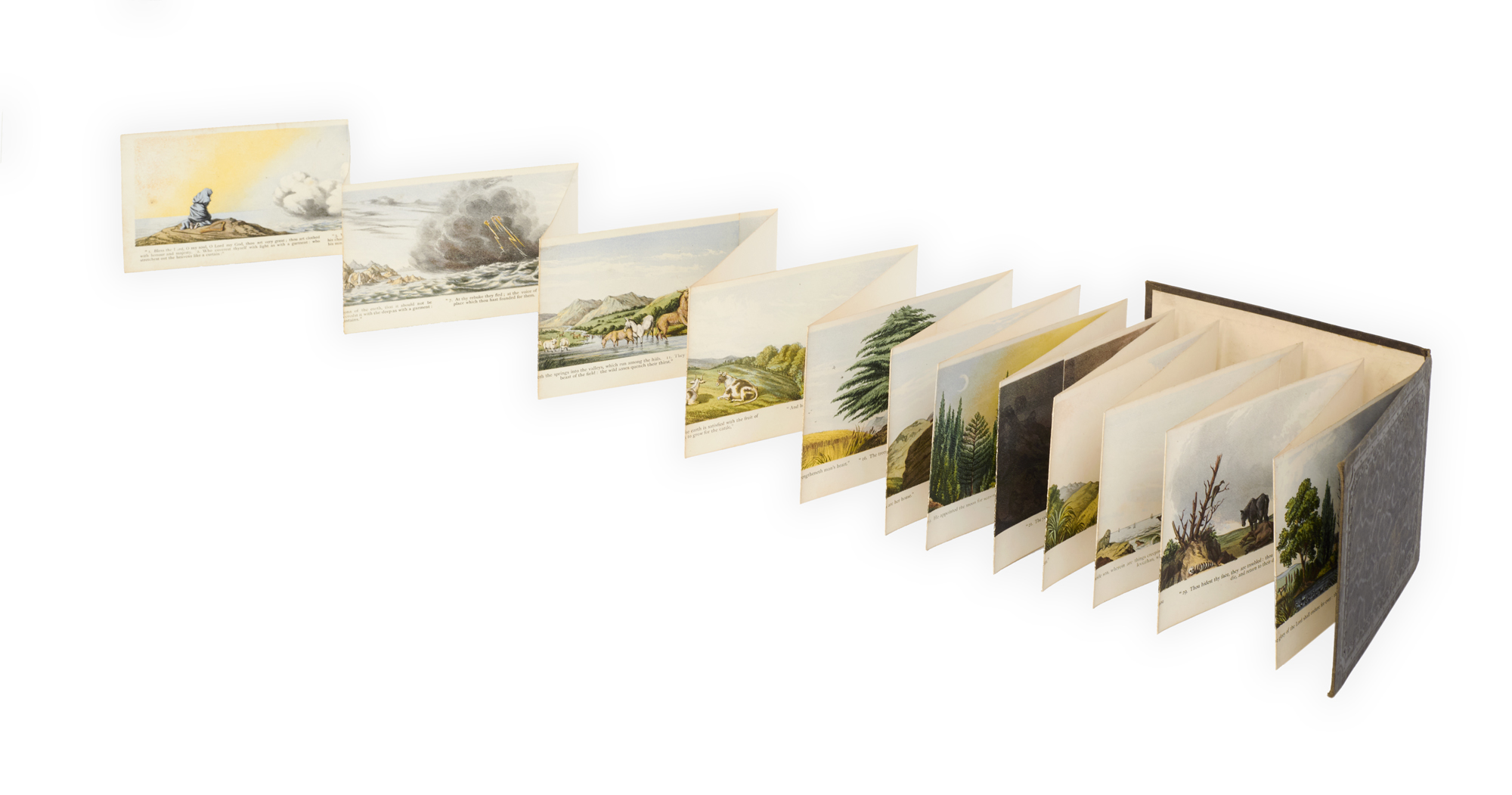 COLOURED PANORAMA
FARINGTON, Susan Maria (illustrator).

The 104th Psalm. Illustrated by Susan Maria Ffarington. Worden.
Lithographed by Vincent Brooks Day & Son, London W.C. [c. 1867].
Chromolithographic panorama on light card with text below, 10.2 x 365 cm (nearly 12 feet), formed of five strips pasted together and folded accordion style to create a small oblong volume of 24 leaves with the last leaf pasted to the lower cover and the title-page (printed in red on paper) to the first leaf; a very good, clean copy in brown moire cloth, lettered in gilt.

£975

Approximately:
US $1227
€1137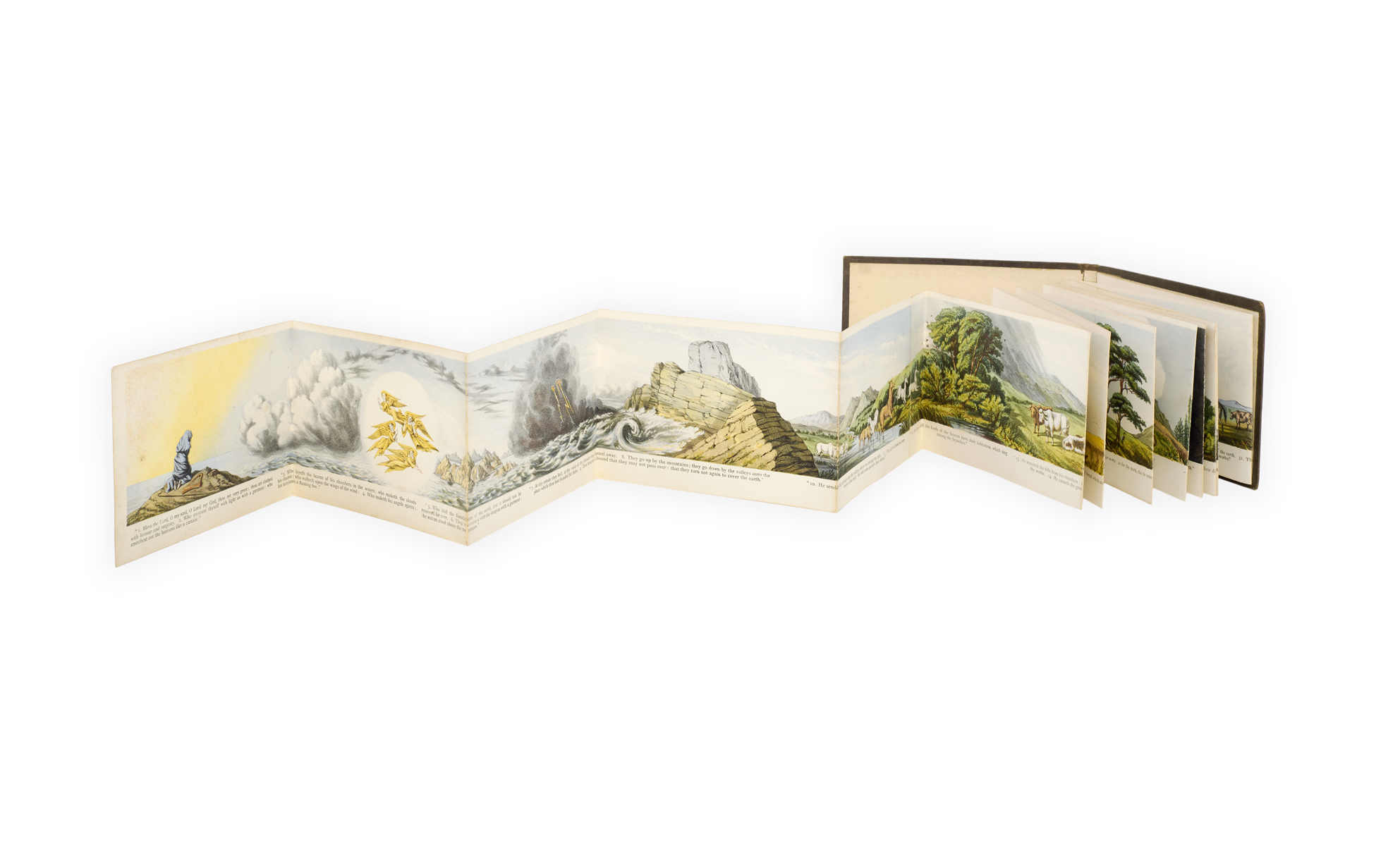 Added to your basket:
The 104th Psalm. Illustrated by Susan Maria Ffarington. Worden.
The Faringtons or Ffaringtons were an ancient family of Worden Hall, Leyland, Lancashire, with a substantial family archive. Susan Maria (1808–1894) edited The Farington Papers for the Chetham Society in 1856, and made other contributions to local history, but this unusual panorama seems to have been her only foray into illustration. Psalm 104 lent itself to some striking landscape plates: horses and oxen ('He sendeth the springs into the valleys, which run among the hills. They give drink to every beast of the field'); cedars of Lebanon ('The trees of the Lord are full of sap; the cedars of Lebanon which he hath planted'); mountain scenery ('The high hills are a refuge for the wild goats and the rocks for the conies'); sunset and daybreak; and three volcanoes ('He toucheth the hills and they smoke').

OCLC lists 23 copies, all undated, but it is not clear if these represent more than two editions, one for Henry Hering at the Religious Print Depot, the other from Vincent Brooks Day & Son. Vincent Brooks took over the goodwill of the long-established but bankrupt Day & Son in 1867, the terminus a quo for this edition.
You may also be interested in...