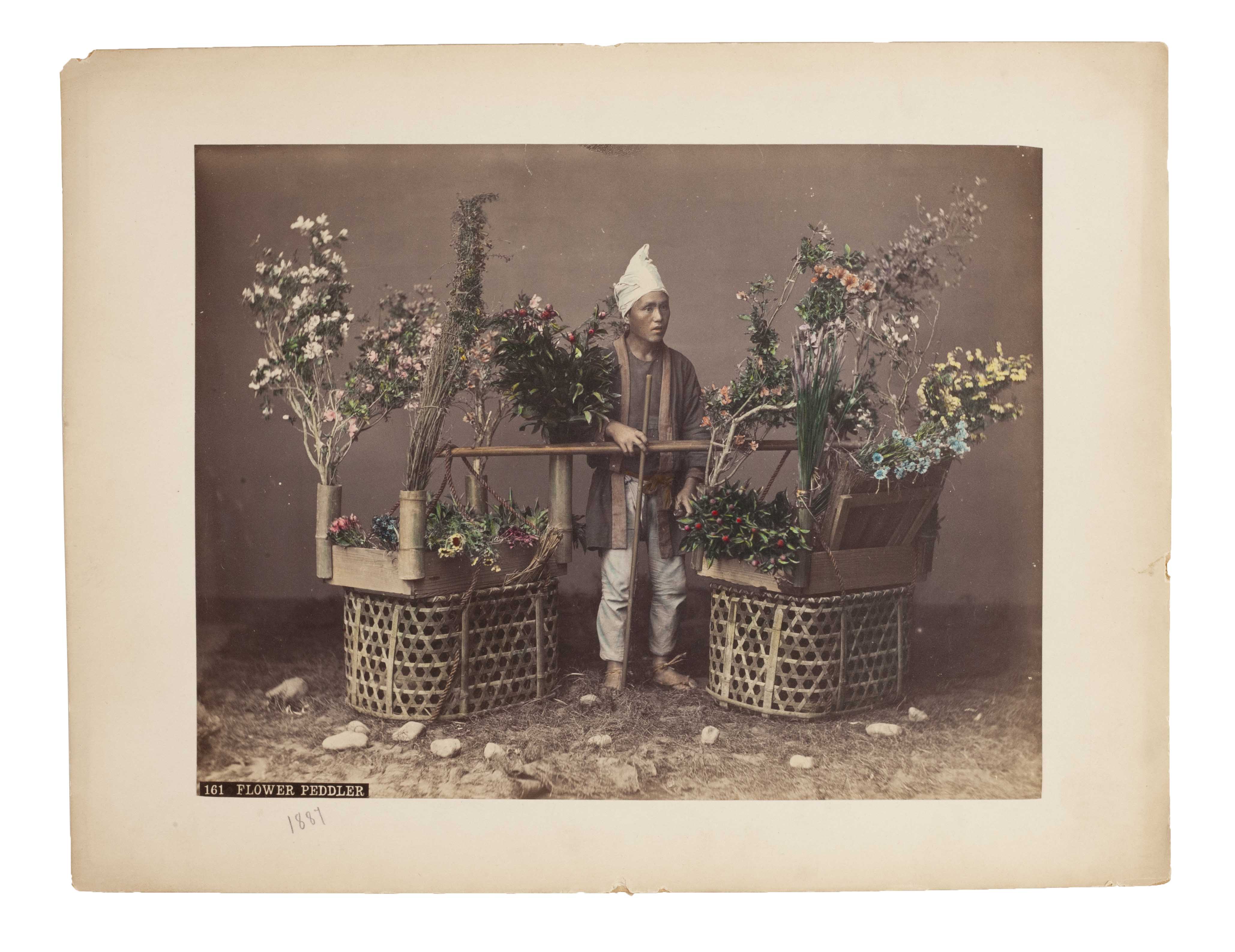 [FARSARI, Adolfo, Studio of.]

Japanese flower seller.
[Yokohama?, c. 1887.]
Hand-tinted albumen print (18.7 x 24.5 cm), captioned in the negative '161 Flower peddler', pasted on contemporary card mount (24.3 x 32 cm); a few small chips to edges of mount, mount slightly browned; '1887' pencilled at foot of mount; overall very good.
£200

Approximately:
US $246
€230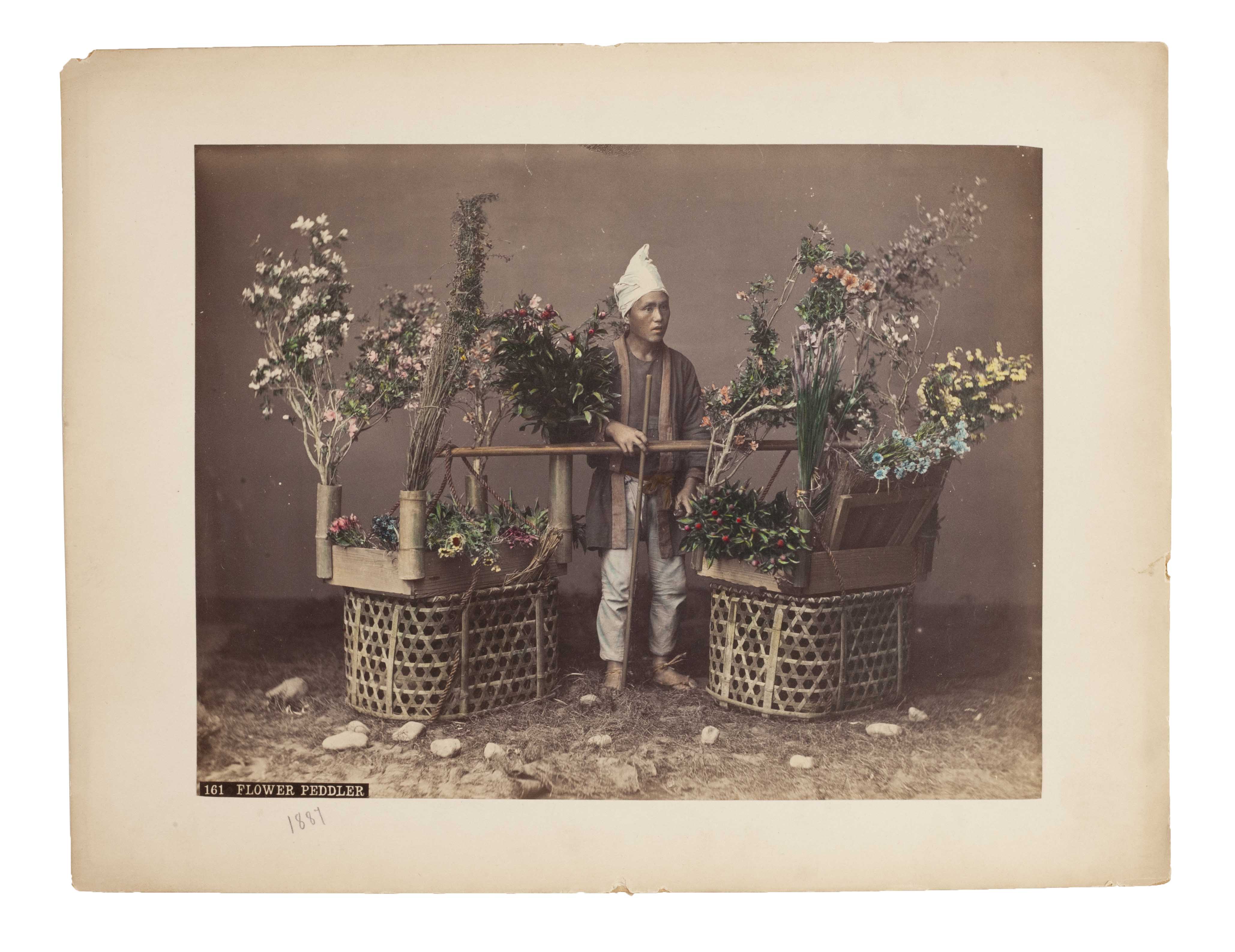 Added to your basket:
Japanese flower seller.
A striking image of a Japanese flower vendor, with delicate contemporary hand colouring, most notably to the flowers. After time spent in America, where he fought in the Civil War, Adolfo Farsari (1841 - 1898) moved to Japan in 1873, establishing himself in Yokohama. In 1885 he opened his own photographic studio, subsequently touring Japan to create a portfolio of over 1000 images. The quality of his work and innovative approach to hand colouring brought him commercial success. His firm was the last important Western photography studio in Japan.
You may also be interested in...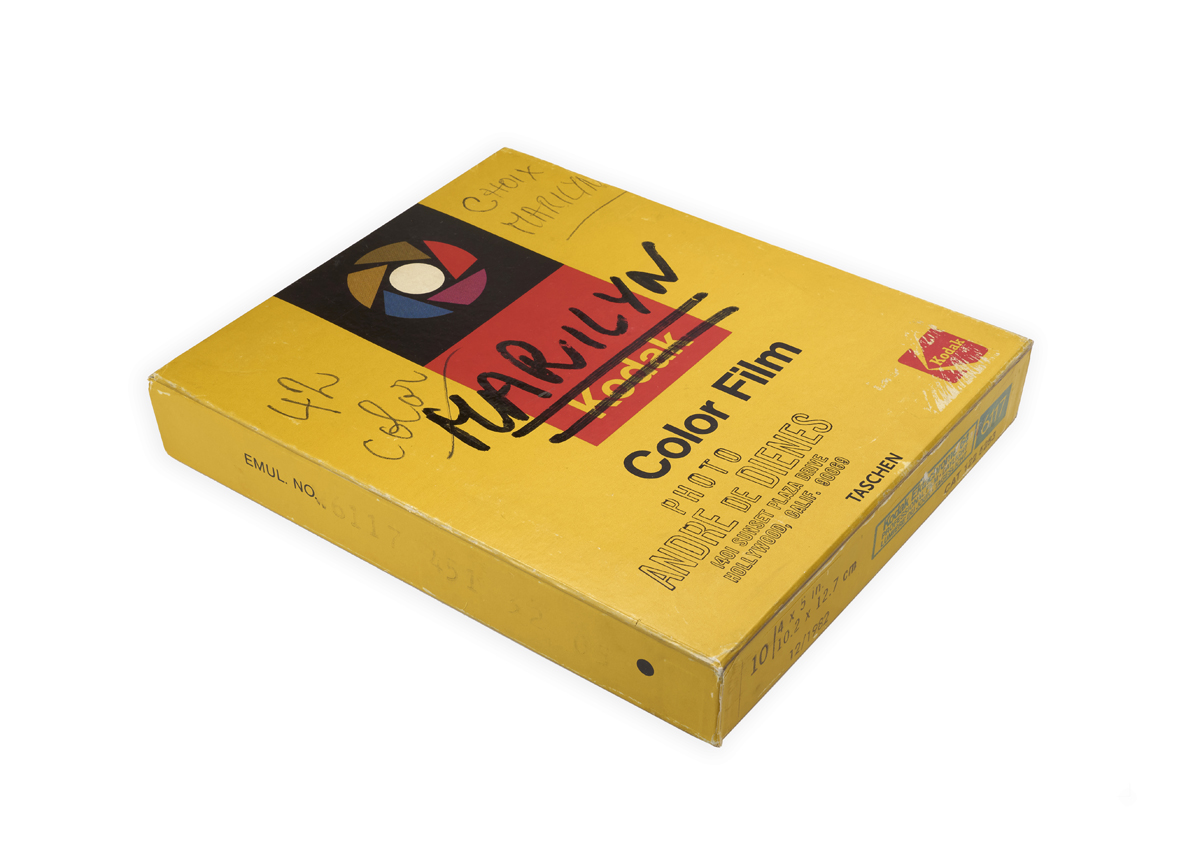 [MONROE, Marilyn.] 
DIENES, André de.  Marilyn. 
First edition of this celebratory book on Marilyn Monroe, collecting photographs by her friend (and briefly lover) André de Dienes, who met Norma-Jean in 1945 and helped launch her career.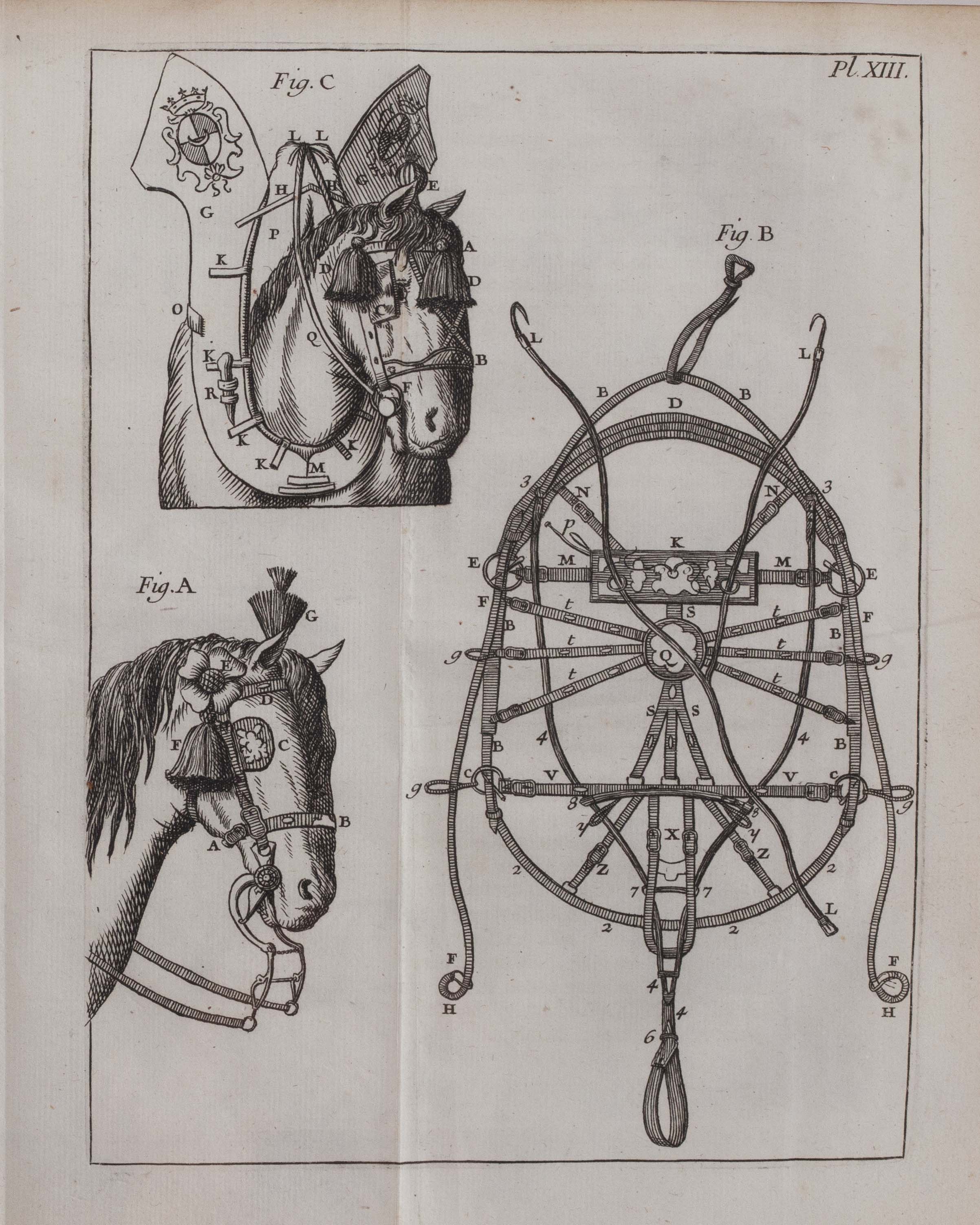 GARSAULT, François-Alexandre de.
Le nouveau parfait maréchal, ou la connoissance générale et universelle du cheval, divisé en sept traités: 1o. de sa construction; 2o. du haras; 3o. de l'écuyer & du harnois; 4o. du médecin, ou traité des maladies des chevaux; 5o. du chirurgien & des operations; 6o. du maréchal ferrant; 7o. de l'apothicaire, ou des remedes; avec un dictionnaire des termes de cavalerie, le tout enrichi de figures en taille-douce.
Fourth edition of one of the most popular French horsemanship manuals. First published in 1741 as a successor to Solleysel's famous Parfait maréchal and reprinted in at least sixteen editions over the following century, Le nouveau parfait maréchal 'is considered to be the best popular French work on the subject, very complete without being too complicated for a general public; nor was it surpassed by any succeeding work' (Dejager). Though François-Alexandre de Garsault (c. 1692–1778) did not follow his grandfather and uncle into prestigious positions in the royal stables, in his career as a naturalist he spent much of his life studying horses and visiting stud-farms around France. He wrote several important works on equestrianism, including reports for the minister for agriculture and entries for the Descriptions des arts et métiers, and published several works accompanied by his own illustrations after nature, as the present.