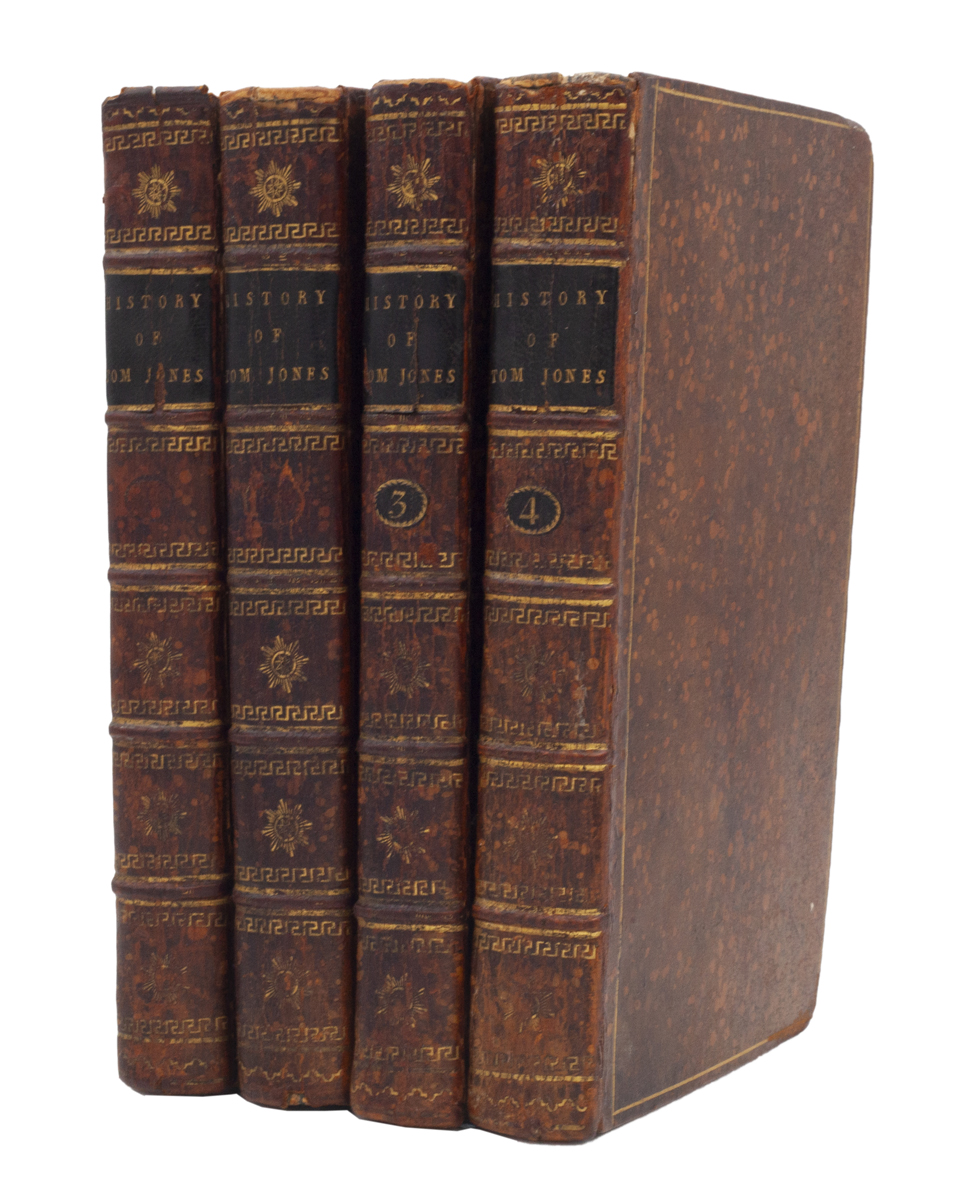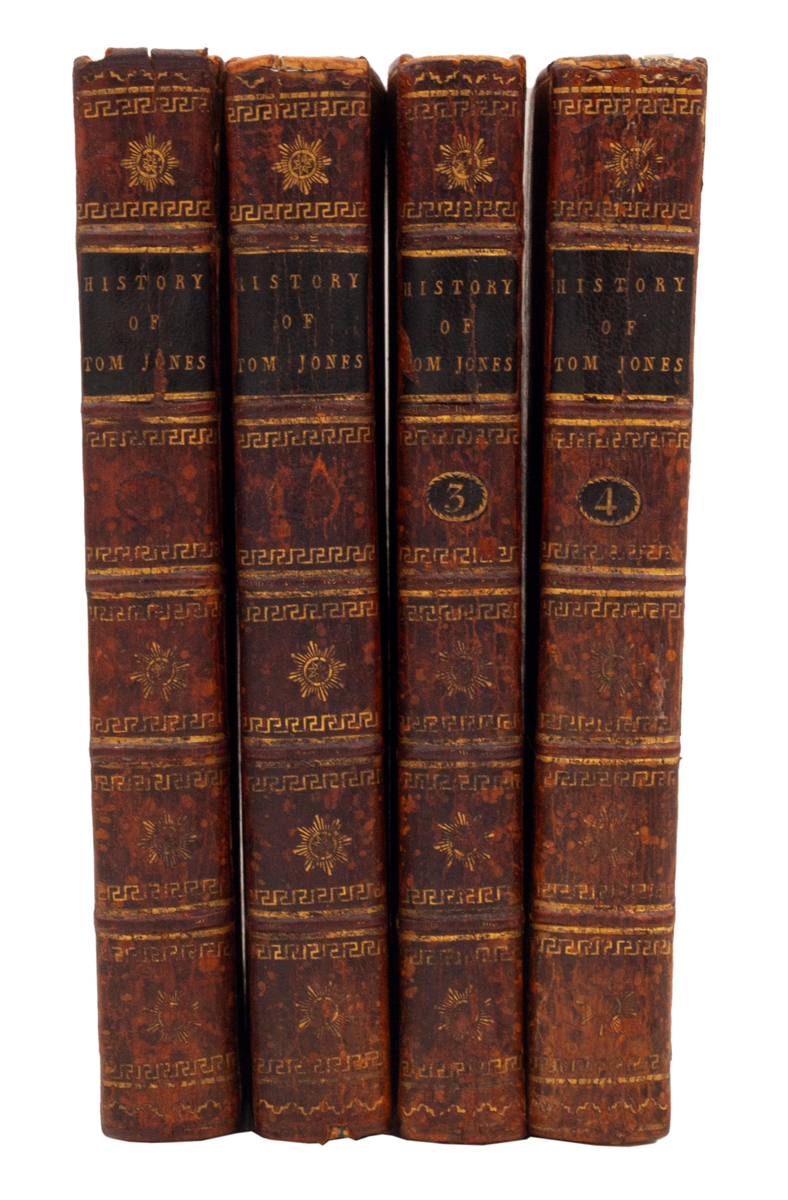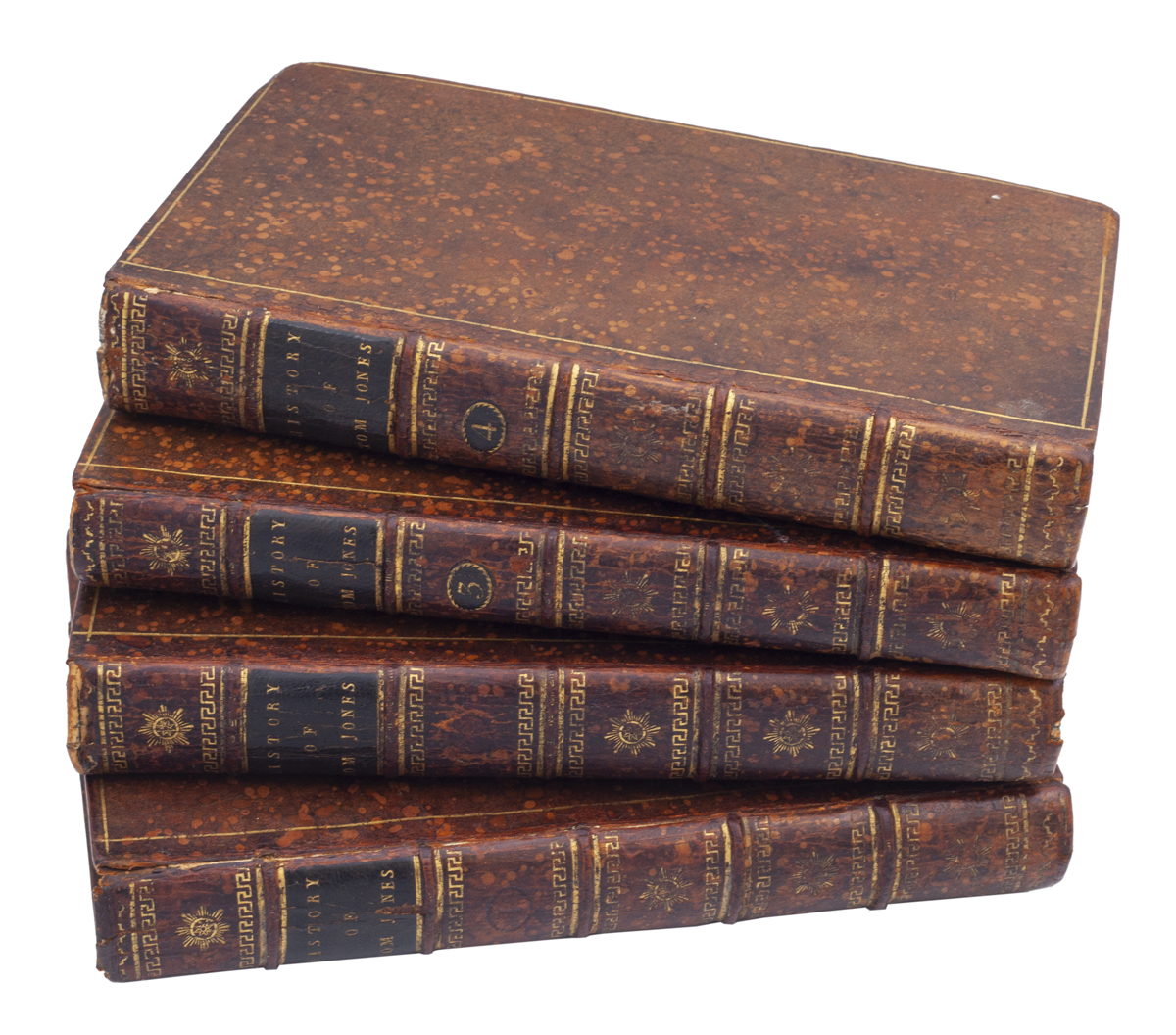 FIELDING, Henry.
The History of Tom Jones, a Foundling …
Paris: Printed by Fr. Amb. Didot the eldest, and sold by J. N. Pissot, and Barrois Junior … Booksellers. 1780.
Four vols, 8vo, with half-titles; occasional staining and the odd marginal tear but withal a very good set; in contemporary speckled calf, spines gilt in compartments with gilt green morocco lettering- and numbering-pieces; lacking numbering pieces on vols I and II, end-caps a little chipped; armorial bookplates of Edward Pery Buckley and T.S. Hichens to all volumes.
£425

Approximately:
US $516
€502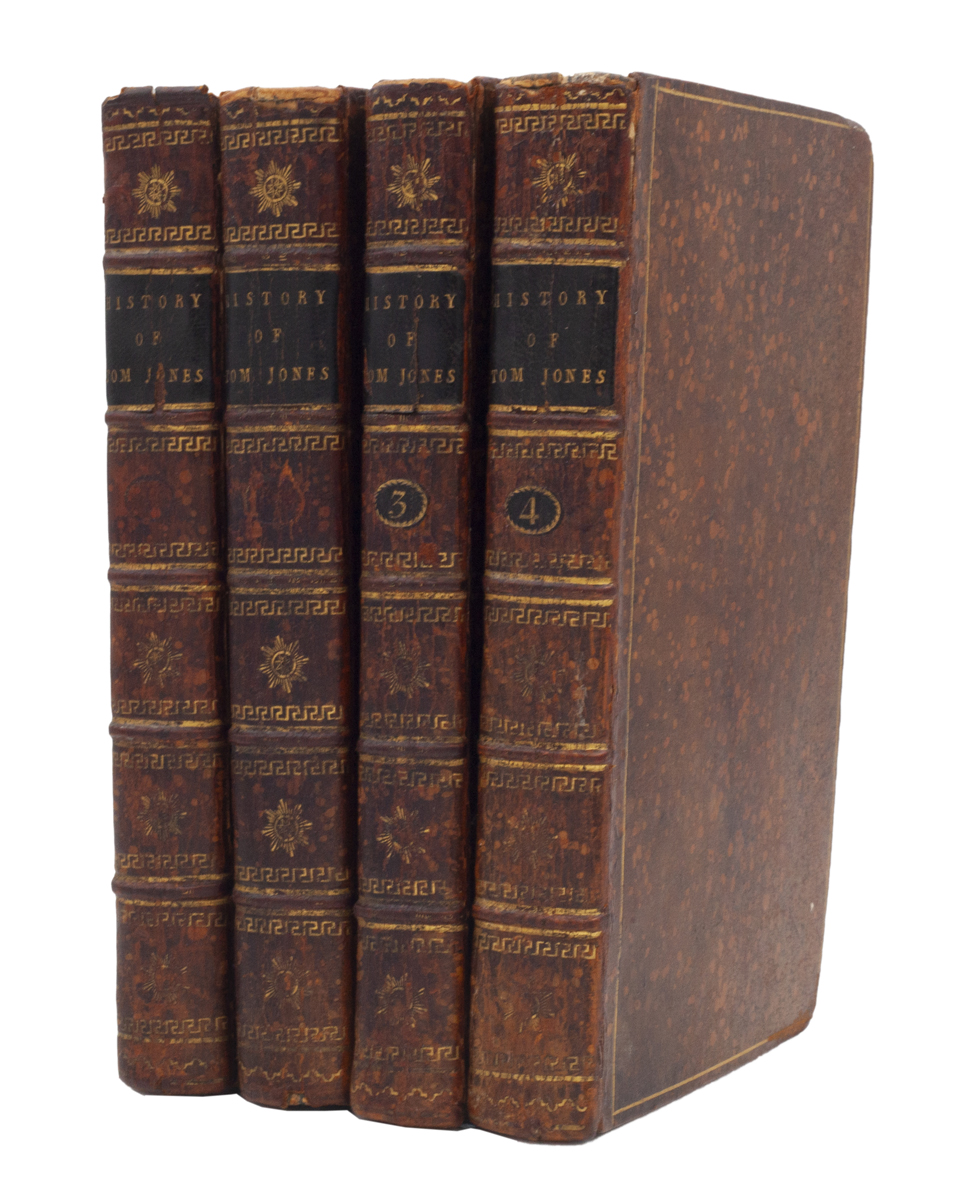 Added to your basket:
The History of Tom Jones, a Foundling …
The first French edition in English of Fielding's masterpiece, only the second English edition to be printed abroad (after Dresden, 1774). Here the text benefits from critical attention by Didot, who collated Murphy's edition of Fielding's Works with the last separate English edition.
You may also be interested in...
ST MICHAEL OVERSEES LEGAL THESES [LAW.]
Patrui optimi patrono. Theses utriusque juris. Ex materia sortito ducta ... Has theses ex utroque jure ... praeside cl. v. D. Philippo Lalourcey, J.U.D. consult. facult. Paris. aggregato ... tueri conabitur [blank left for name] die Lunae 14 Februarii, anno Dom. 1757 ab undecima ad primam. Aderunt cum jure sufragii sorte ducti clar. D.D. Aleaume, Desfévres, J. Girard, Boyer, Lalourcey, Deferriere. Parisiis, in antiquo juris auditorio. Pro baccalaureatu.
An unrecorded broadside detailing nine theses in canon law and nine in civil law defended at the law faculty in Paris on 14 February 1757 for the degree of Bachelor of Laws, with a remarkable headpiece depicting St Michael.
CORNELIUS NEPOS.
Cornelii Nepotis vitae excellentium imperatorum, editio nova emendatior.
An uncommon pocket edition of Cornelius Nepos's Lives, attractively bound with striking gilt endpapers. The only surviving work by the first-century BC biographer Cornelius Nepos, the Vitae excellentium imperatorum once formed part of a broader De viris illustribus. The Lives include Themistocles, Pausanias, and Hannibal; the most interesting character portrayal is that of Alcibiades, while the last two biographies are the most accomplished, describing the elder Cato and Atticus, with whom Nepos was intimate.