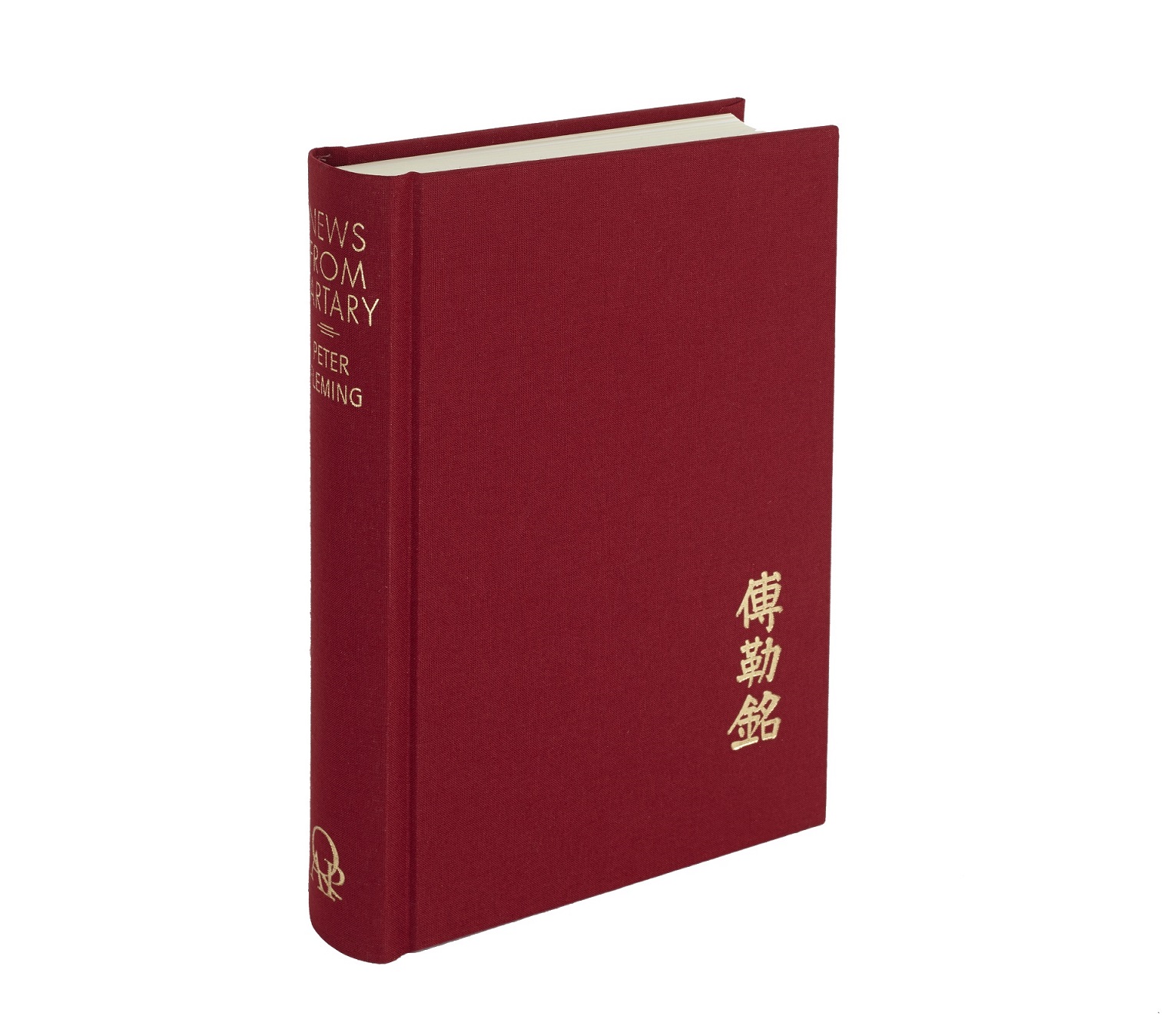 FLEMING'S CLASSIC ACCOUNT OF HIS 3,500-MILE JOURNEY FROM BEIJING TO SRINAGAR, LIMITED TO 150 COPIES
FLEMING, Peter.
News from Tartary: A Journey from Peking to Kashmir.
London: Queen Anne Press, 2010.
8vo (209 x 133mm), pp. 382, [2 (blank l.)]; half-tone portrait frontispiece, 16 half-tone plates with illustrations recto-and-verso, and one full-page map in the text; original red cloth, upper board and spine lettered and decorated in gilt in the style of the first edition binding, colour-printed map endpapers; fine.
£125

Approximately:
US $173
€144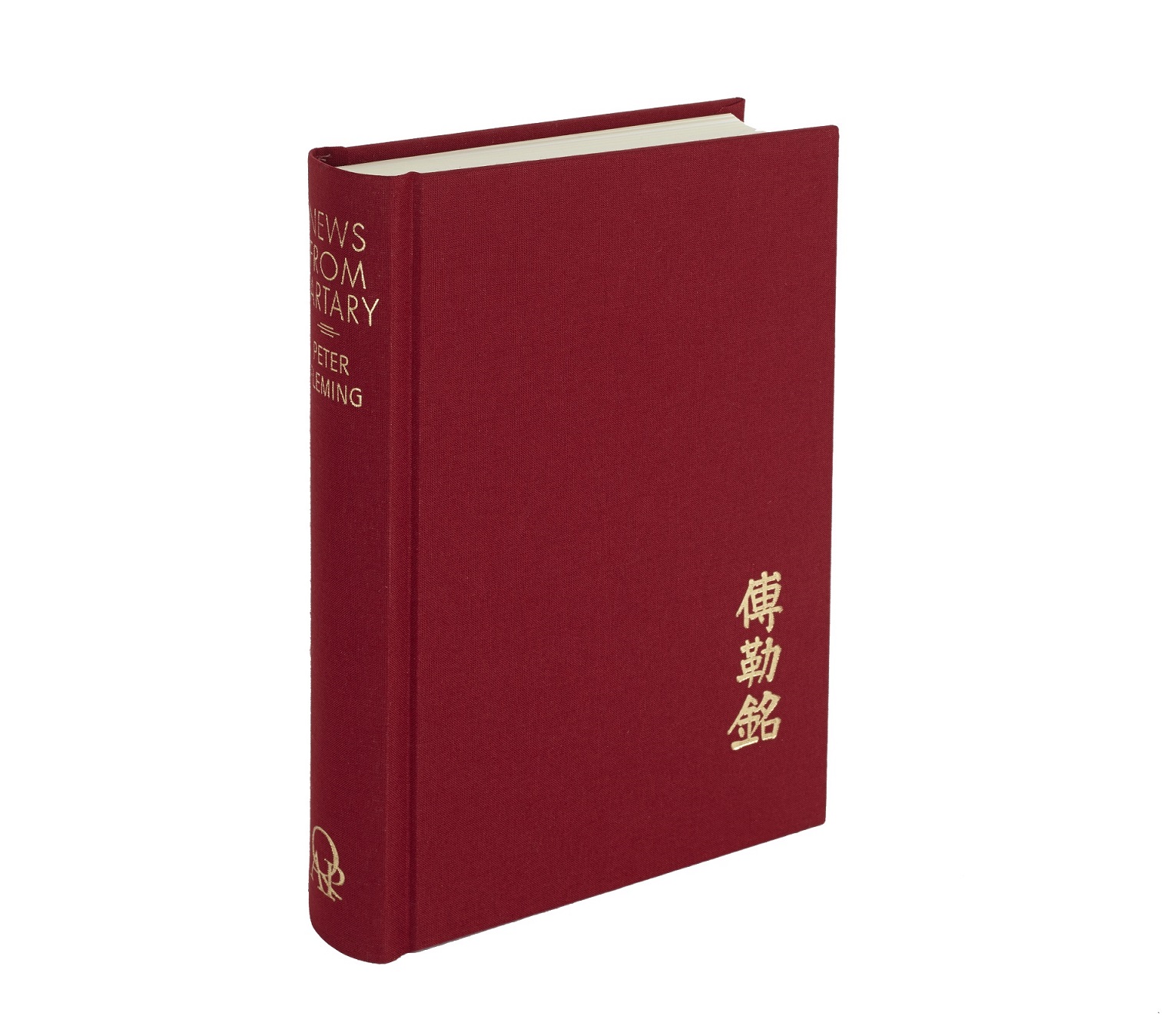 Added to your basket:
News from Tartary: A Journey from Peking to Kashmir.
First edition thus, no. 120 of 150 copies. Fleming had first travelled to China in 1931 and returned in 1933 as the Special Correspondent of The Times, to cover the war between the nationalists and the communists; 'After reaching Mukden (Shenyang) in Manchuria and taking part in a sortie against local bandits, he travelled south, achieving an interview with Chaing Kai-shek, the commander-in-chief of the nationalist forces, entering communist-held territory, and finally returning home via Japan and the United States' (ODNB). In autumn 1934, 'Fleming once again set off for the Far East with a far-ranging commission from The Times. After a brief shooting trip with friends in the Caucasus he travelled on to Harbin in Manchuria, where by chance he met the Swiss traveller Ella (Kini) Maillart. It transpired that they both wanted to walk and ride from China to India, and though they both preferred to travel alone, they agreed to join forces. This epic journey of some 3500 miles on foot or ponies, through the remote province of Sinkiang (Xinjiang), with many dangers, hardships, and hold-ups, took them seven months, from February to September 1935. This, the most arduous of Fleming's long journeys, he chronicled in fourteen long articles in The Times and later in his book News from Tartary' (loc. cit.). This new edition -- limited to 150 copies -- was published by the Queen Anne Press (of which Peter Fleming's brother Ian Fleming was once Managing Director and is now managed by his daughter Kate Grimond and his nephew Fergus Fleming) and was edited by Kate Grimond who wrote a new introduction for it (pp. [5]-[6]). The frontispiece portrait of Fleming and Maillart was not included in the first edition, and the photographs have been reproduced anew from the original negatives.

Cf. Yakushi F103a (1st ed.).
You may also be interested in...
FUHRMANN, Ernst.
China. Erster Teil: Das Land der Mitte.
First edition of two of the most celebrated works on Chinese religious architecture, published as volumes IV and V of Geist, Kunst und Leben Asiens, with hundreds of pictures of temples and Buddhist sculptures, some of which are now lost. The second volume deals in particular with the Lingyan Temple complex (靈巖寺), a Buddhist temple located in Changqing District, Jinan, and one of the main temples in China during the Tang and Song dynasties, famous for its Thousand Buddha Hall which houses forty painted clay life-size luohan statues from the Song dynasty.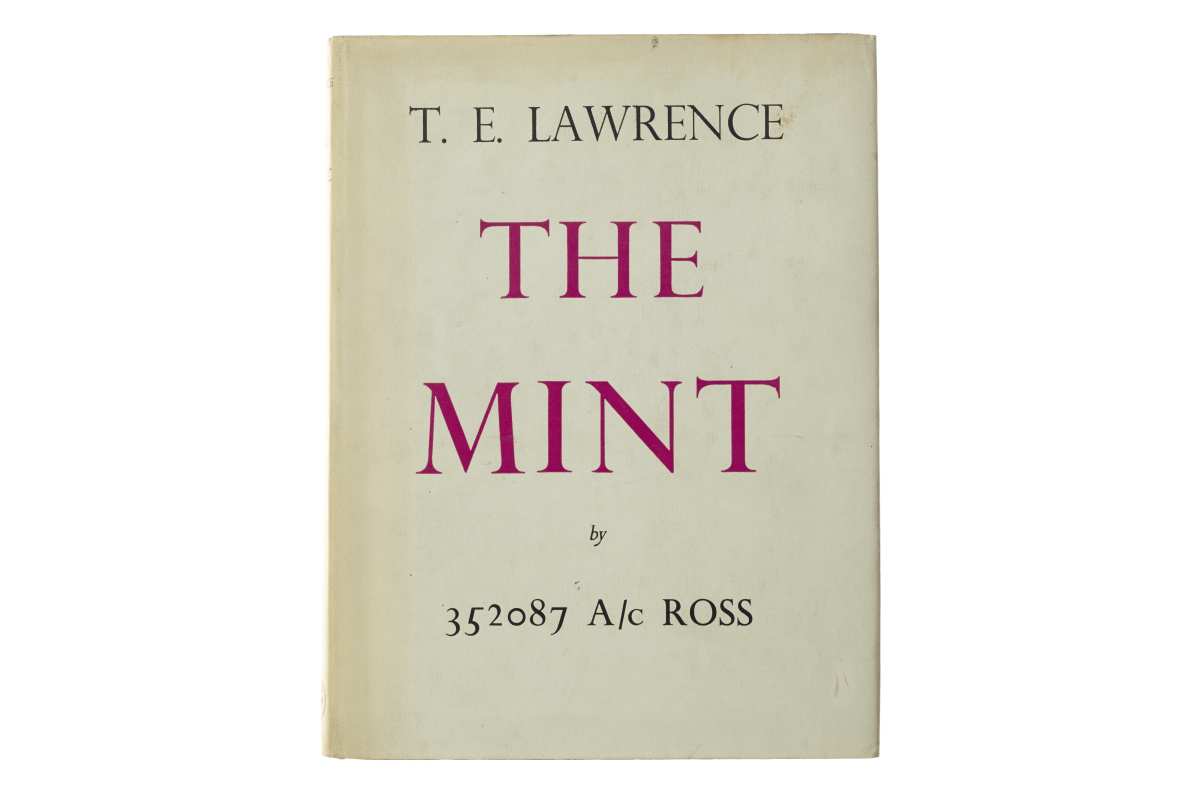 LAWRENCE, Thomas Edward.
The Mint. A Day-Book of the R.A.F. Depot between August and December 1922 with Later Notes, by 352087 A/c Ross. Edited by A.W. Lawrence.
First British edition, the trade issue. 'One of Lawrence's avowed purposes in joining the RAF, though not the only one, was to write of the ranks from the inside. He began immediately making notes when he enlisted in 1922. With his dismissal in January 1923, because of unfavourable publicity, the project was set aside, not to be taken up again until he was posted to India in 1927 [...] While in India he edited the text of his earlier notes and began revisions. In March 1928 he sent a clean copy of the revised text to Edward Garnett. Garnett had copies typed which were circulated to a small circle, among them Air Marshal Trenchard [...] Trenchard's concerned response led Lawrence to guarantee that it would not be published at least until 1950. Later revisions were made by Lawrence in the last months of his life with a possible view to publication in a private edition on a handpress' (O'Brien, pp. 119-120). Although an American edition was printed in 1936 to forestall a possible piracy, the present edition was printed from a later, revised version of the text and the type was set up by Cape in 1948. However, publication was delayed until 1955, when an officer described unfavourably by Lawrence died. The British edition appeared in two issues: the limited issue and the present trade issue 'which had all objectionable words lifted out of the text, leaving blank spaces' (loc. cit.).