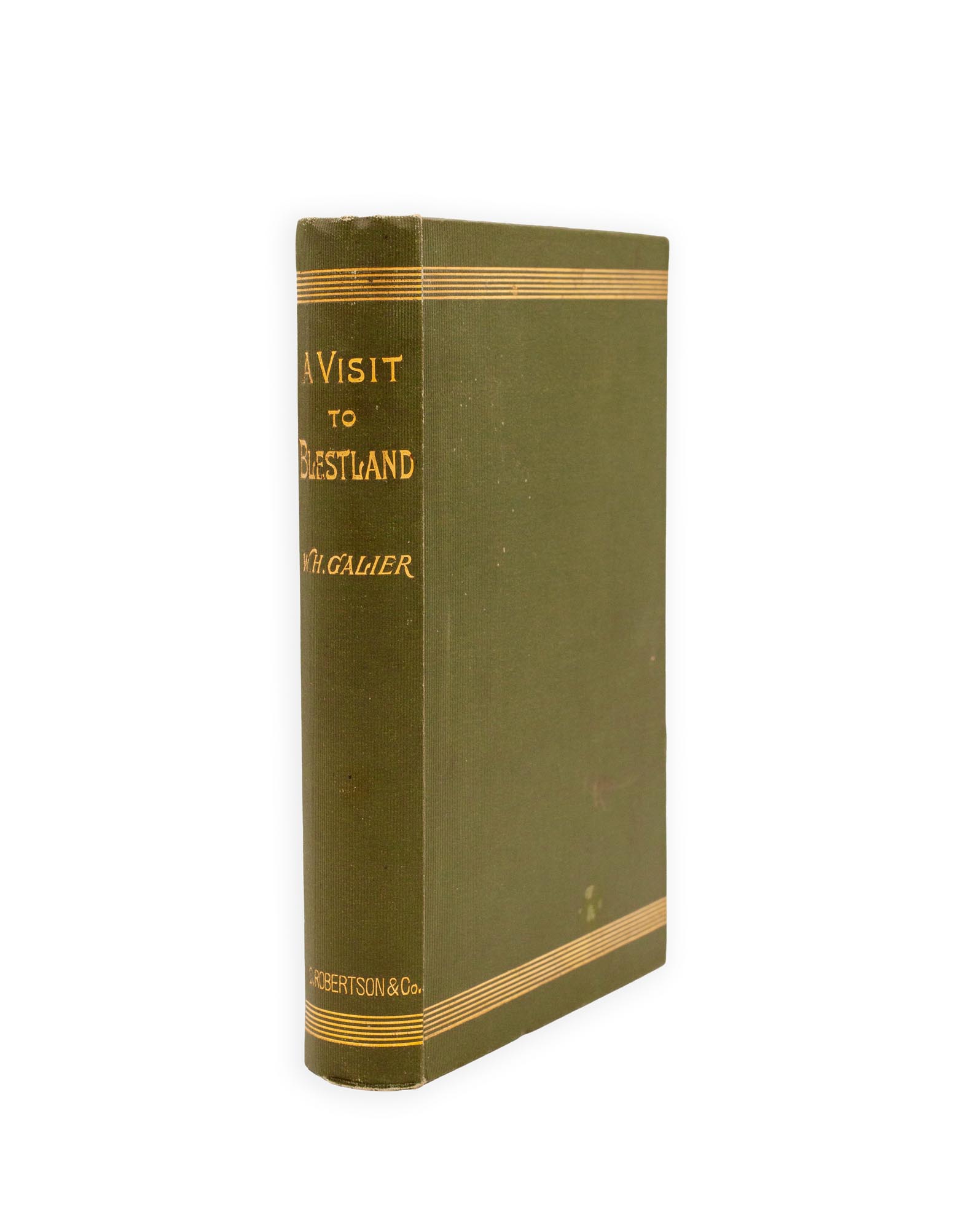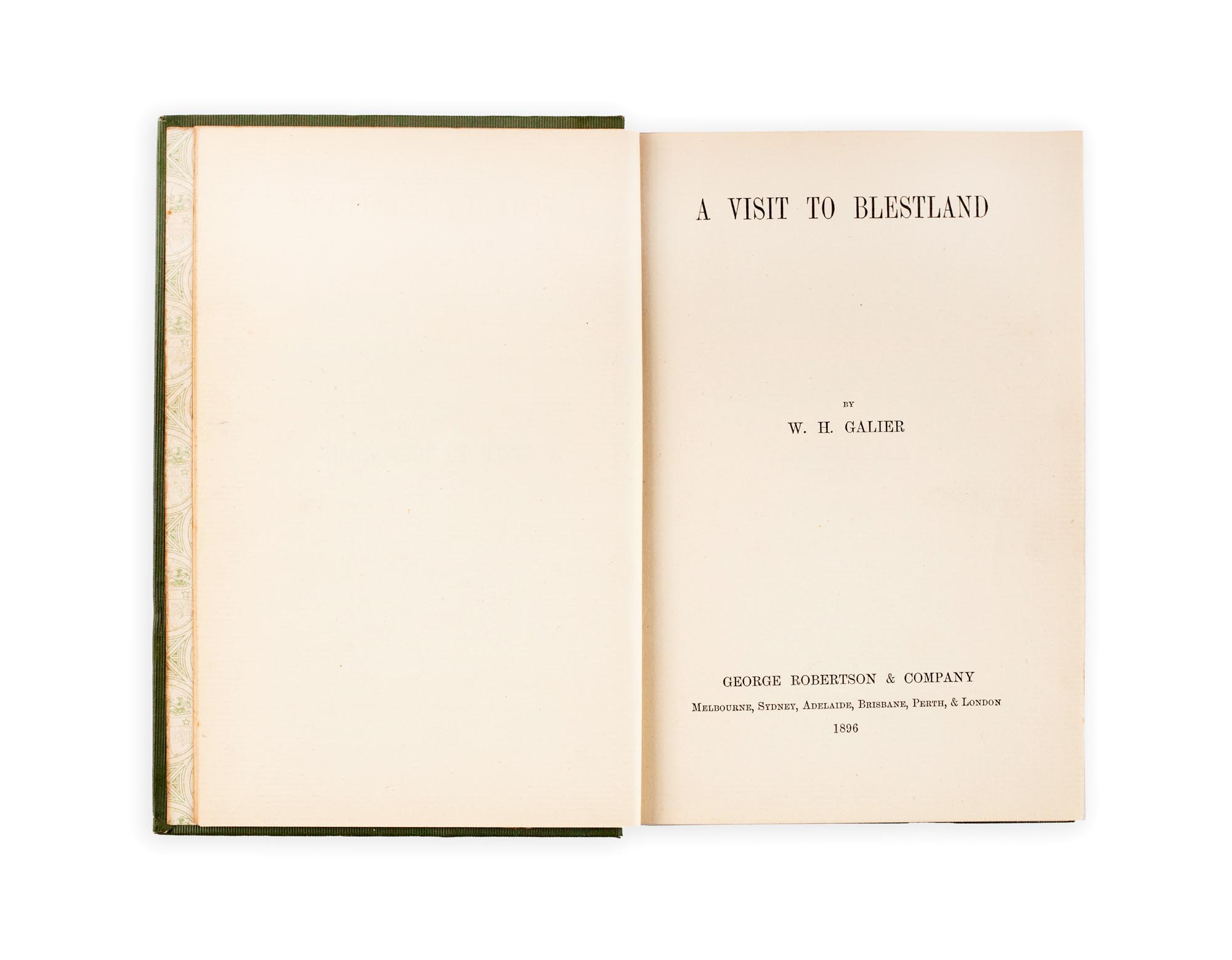 GALIER, W.H.
A visit to Blestland.
London, George Robertson & co., 1896.
8vo, pp. [6], 310; an excellent clean copy, in the publisher's original green cloth gilt, green patterned endpapers; a few light marks to front board, minimal wear to corners and end-caps; prize inscription to Evelyn Stirling to first free endpapers dated 7 April 1920.
£280

Approximately:
US $312
€318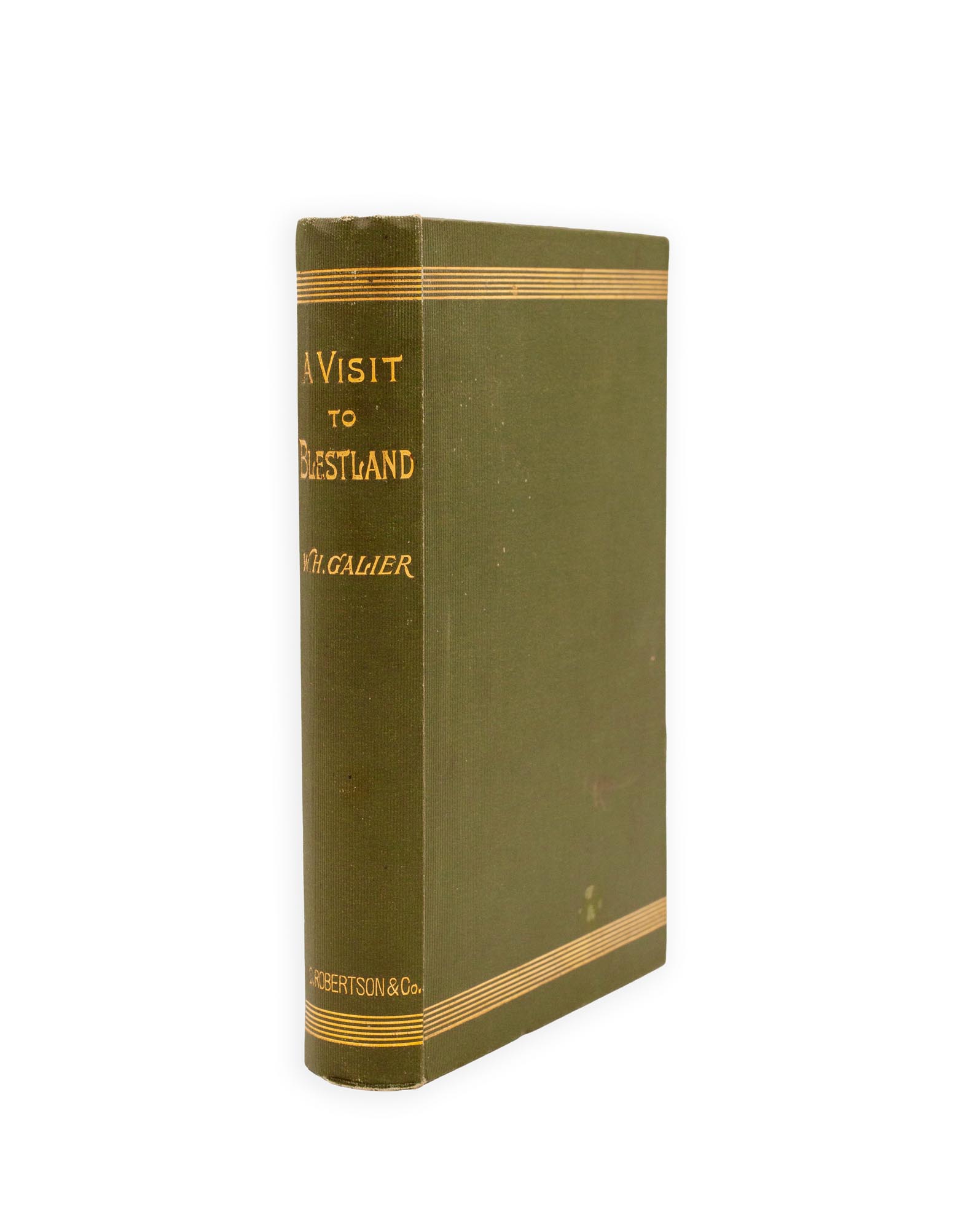 Added to your basket:
A visit to Blestland.
First edition of this novel of utopian socialism which lambasts capitalism and religion. Blestland is a republican workers' paradise located on a different planet which reveals how the divisions of earth can be abolished: by limiting 'the enormous power for evil which capital can wield'. Monopolist powers are forbidden, resulting in a society in which 'you will look in vain for class or religious hatreds, abject poverty and general discontents'. Published six years after William Morris's News from nowhere, the novel fits securely into the contemporary corpus of utopian socialist fiction. Here organized religion is especially singled out as an evil: 'fanaticism... accounts for the deplorable want of unity among the masses', as monopolists stay in power by exploiting workers' religious differences. Indeed, a missionary provides the plot's nemesis. The plot manifests Blestland as a dream, which vanished upon waking.

OCLC finds copies at Oxford, Cambridge, BL, and National Library of Scotland. A search via the National Library of Australia finds an additional nine copies.
You may also be interested in...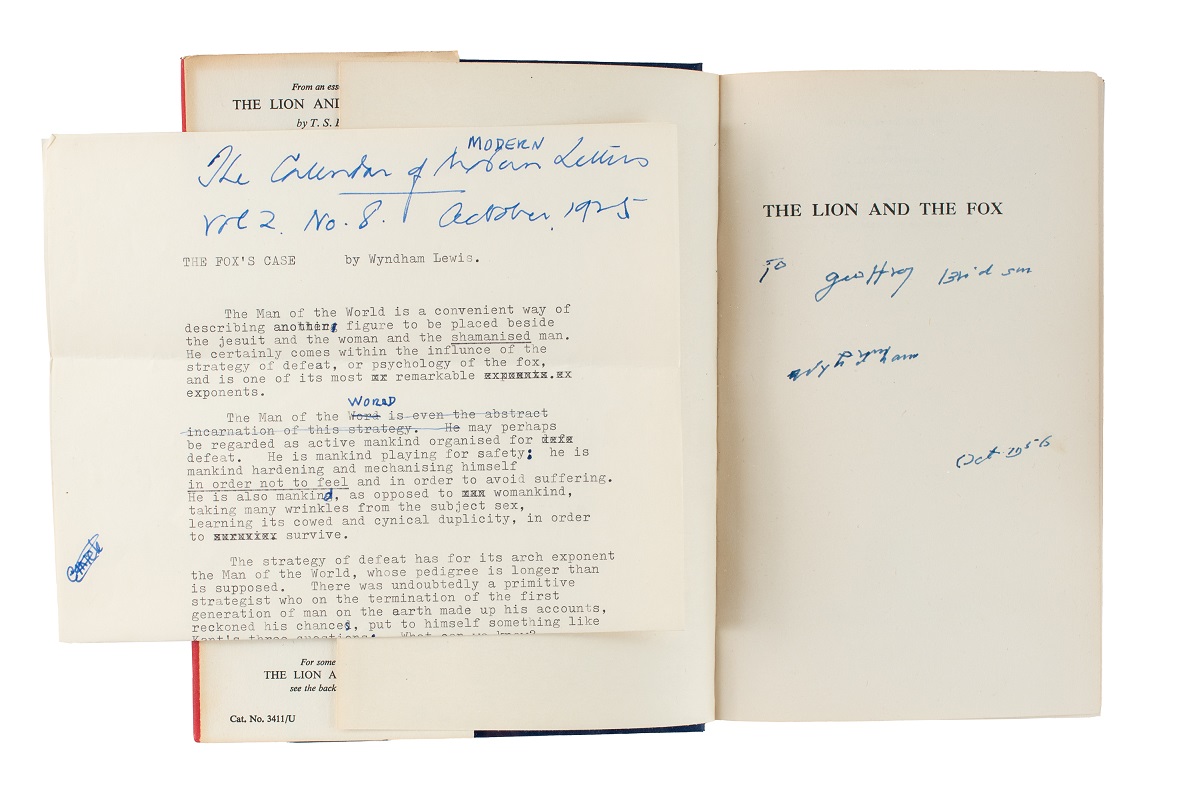 INSCRIBED LEWIS, Wyndham.
The Lion and the Fox. The Role of the Hero in the Plays of Shakespeare …
Reprint of the second edition of Lewis's 'first political book', a collection of essays engaging with Shakespeare and Machiavelli first published in 1927 and then reissued by Methuen in 1951; inscribed in a very shaky hand 'To Geoffrey Bridson from Wyndham / Oct 1956'.
'The Lion and the Fox is shot through with original thinking on every subject that it takes up … The tone of the book is distinctly liberal, and its attitude towards the concept of despotic rule is one of suspicion and antipathy' (Bridson, The Filibuster).
Laid in loose is a 1-leaf typescript of two sections from pp. 83-4 and 89-90 of 'The Foxes' Case' by Lewis, published in The Calendar of Modern Letters 2:8 (October 1925), with a few corrections in pen and the note 'original copy checked with DGB' at the foot. The article included several passages subsequently incorporated into The Lion and the Fox.
See Bridson, 'That Notorious Machiavel', The Filibuster, pp. 1-18. Pound & Grover A6c note; Morrow & Lafourcade A7c note.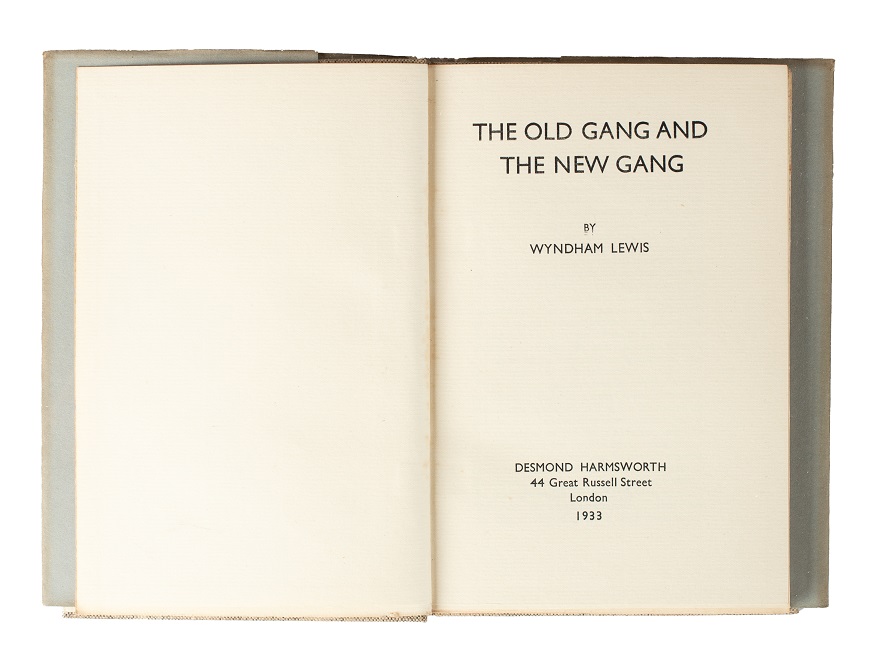 review copy LEWIS, Wyndham.
The Old Gang and the New Gang.
First edition, binding variant (1), a work on 'youth cults' and the rise of European dictatorships. Bridson's review was not especially complimentary, noting 'that peculiar "kiddish" idiom which Mr. Lewis uses to advantage in his satiric novels and to little purpose elsewhere … We can excuse his wasting of our time, perhaps, but we cannot so easily excuse the wasting of his own.' Pound & Grover A19a; Morrow & Lafourcade A20.