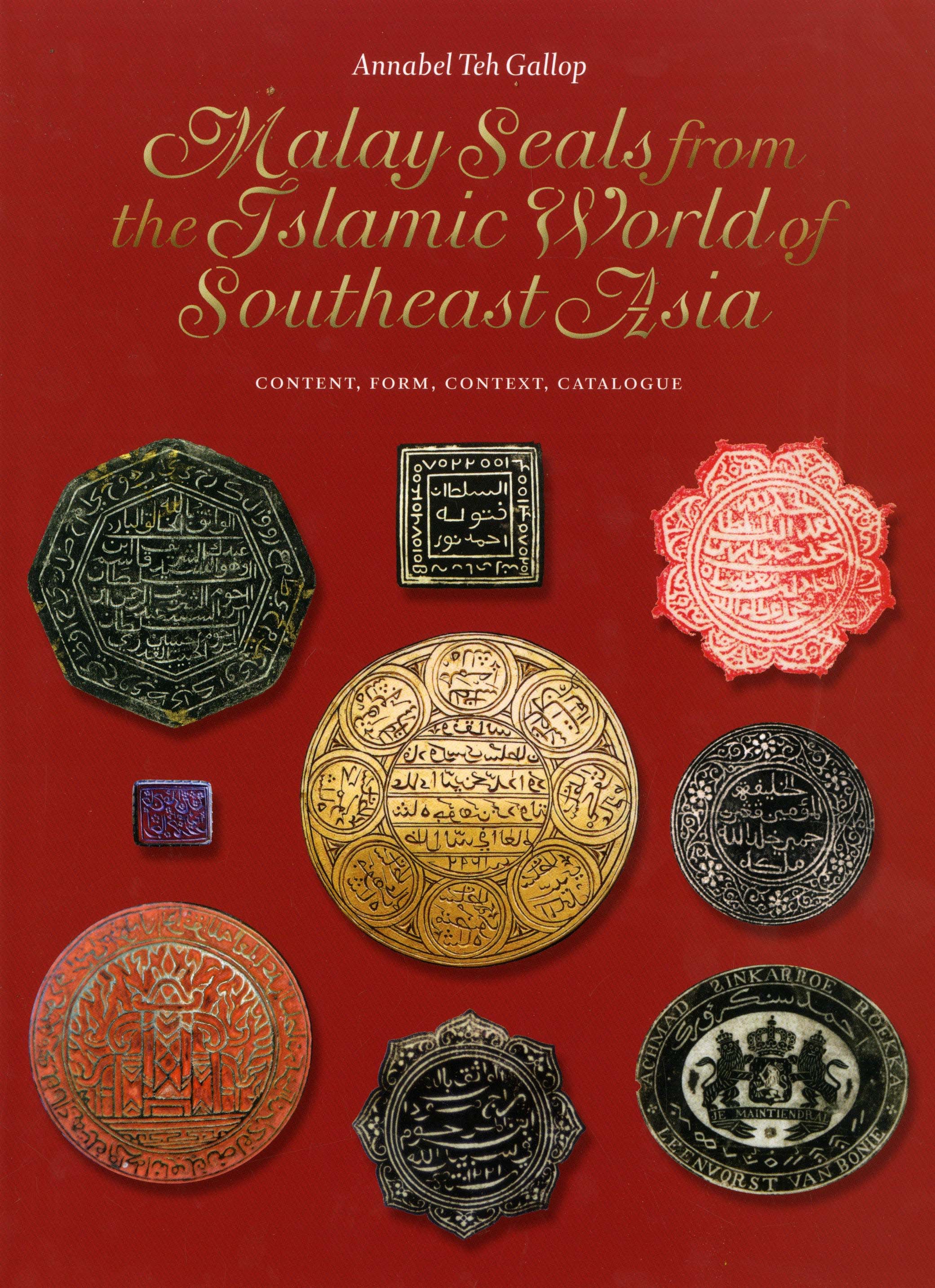 GALLOP, Annabel.
Malay seals from the Islamic world of Southeast Asia.
Singapore, NUS Press in association with the British Library, 2019.
Folio (31 x 23 cm), pp. xxii, 785, [1 blank]; coloured maps and reproductions; green cloth, pictorial dust-jacket.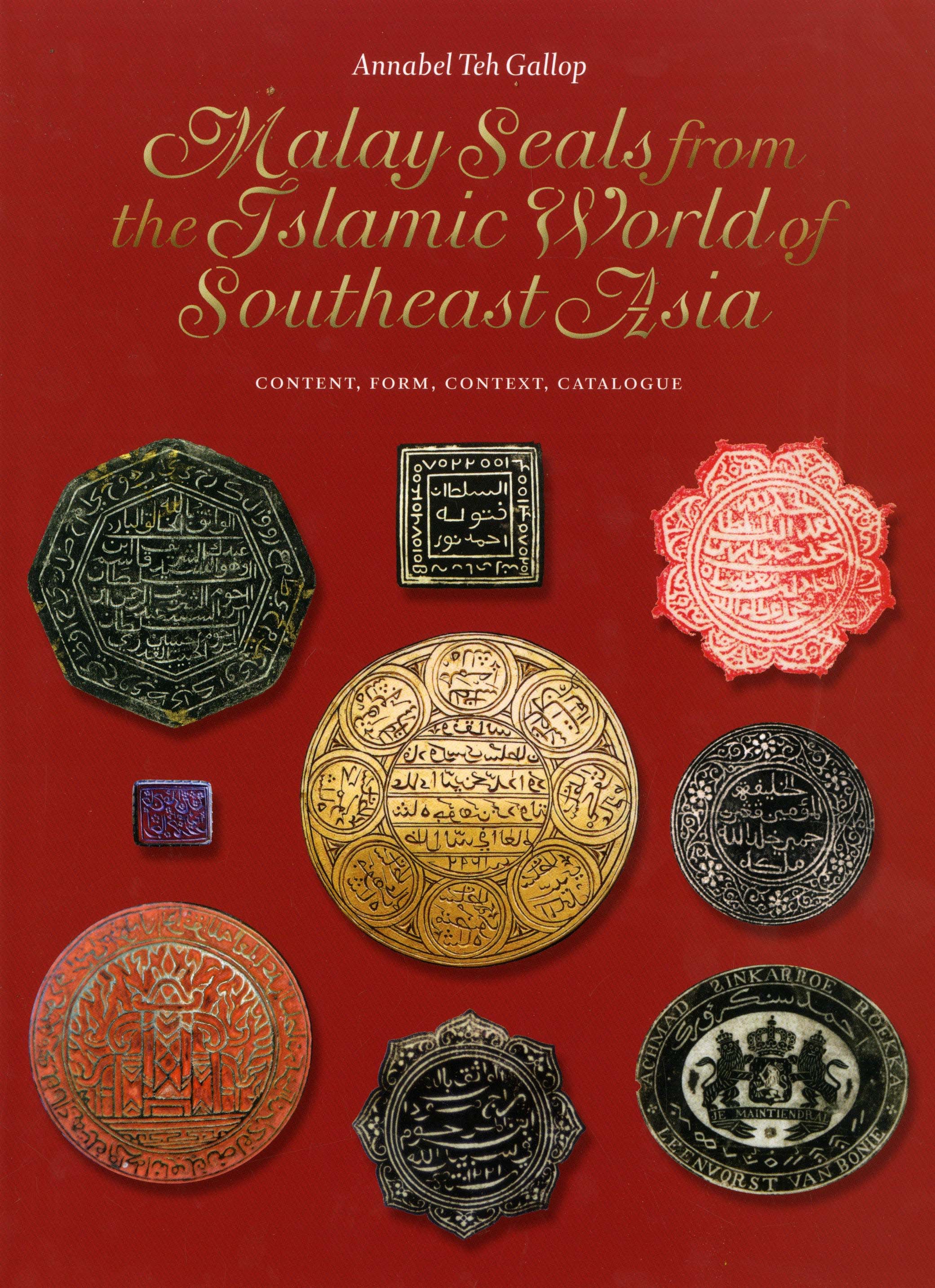 Added to your basket:
Malay seals from the Islamic world of Southeast Asia.
A new publication by Annabel Teh Gallop, Lead Curator in Southeast Asia Collections at the British Library, published by NUS Press in Singapore. The British Library website describes Malay seals as 'a catalogue of 2,168 seals sourced from more than 70 public institutions and 60 private collections worldwide. The seals are primarily recorded from impressions stamped in lampblack, ink or wax on manuscript letters, treaties and other documents, but around 300 seal matrices made of silver, brass or stone are also documented. These Malay seals originate from the present-day territories of Malaysia, Brunei, Singapore, Indonesia and the southern parts of Thailand, Cambodia and the Philippines, and date from the second half of the 16th century to the early twentieth century.'
You may also be interested in...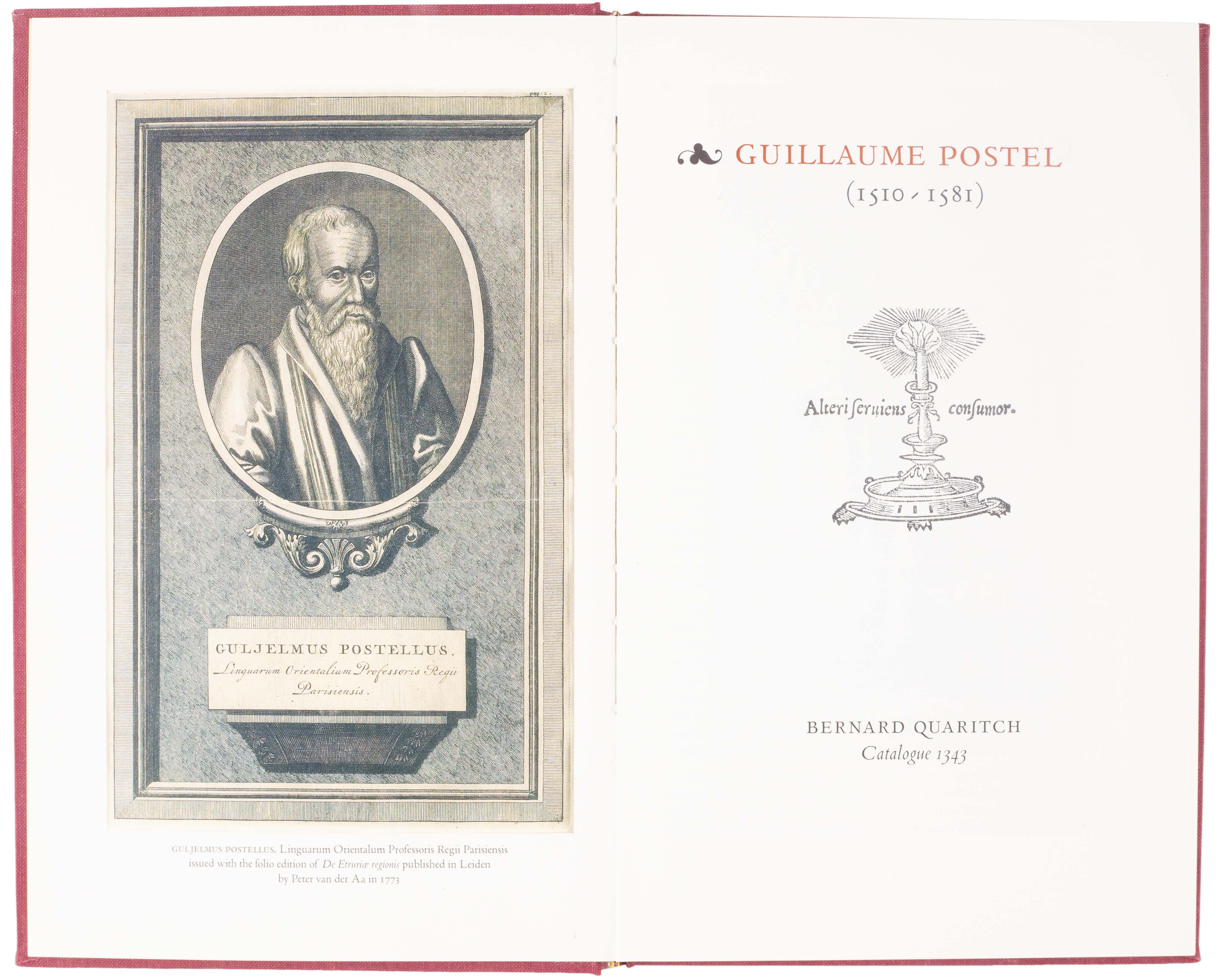 [QUARITCH.]
Guillaume Postel (1510–1581).
A catalogue of a collection of the works of the Renaissance scholar and Arabist, Guillaume Postel. 'Not only does it include editions of quite exceptional rarity, to be found in few libraries on either side of the Atlantic, but it illustrates every moment of Postel's extraordinary career and gives a remarkably complete idea of the man and his thought.'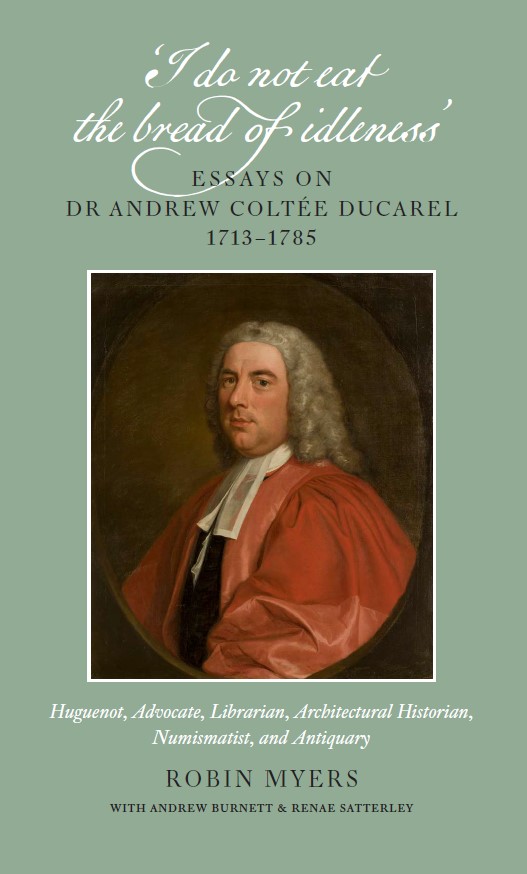 MYERS, Robin, Andrew BURNETT, and Renae SATTERLEY.
'I do not eat the bread of idleness': Dr Andrew Coltée Ducarel 1713–1785, Huguenot, Lawyer, Librarian, Antiquary, and Numismatist.
This volume brings together revised versions of four of Robin Myers's papers on aspects of Ducarel's life and work published between 1994 and 2002, and 'The Life and Times of the Ducarel Brothers', her recent introductory essay to Two Huguenot Brothers: Letters of Andrew and James Coltée Ducarel, 1732–1773 (The Garendon Press, 2019), which has been updated with a section by Adam Pollock on the life of the Ducarel children among other Huguenot families in Greenwich. It also contains new essays by Robin Myers on the collaboration and developing friendship between Ducarel and Philip Morant (1700–1770), historian of Essex, and on Doctors' Commons, an institution whose name most know but few understand. To complement these Renae Satterley, Librarian of the Middle Temple, contributes an essay on Doctors' Commons Library, and Andrew Burnett, former Keeper of Coins and Medals at the British Museum, on Ducarel as numismatist. The appendix comprises a family tree from Ducarel to the present day, an annotated list of works of Andrew Ducarel, a timeline of Ducarel's life, and bibliography. Penelope Bulloch, Christine Ferdinand, and Lorren Boniface helped to edit the work.