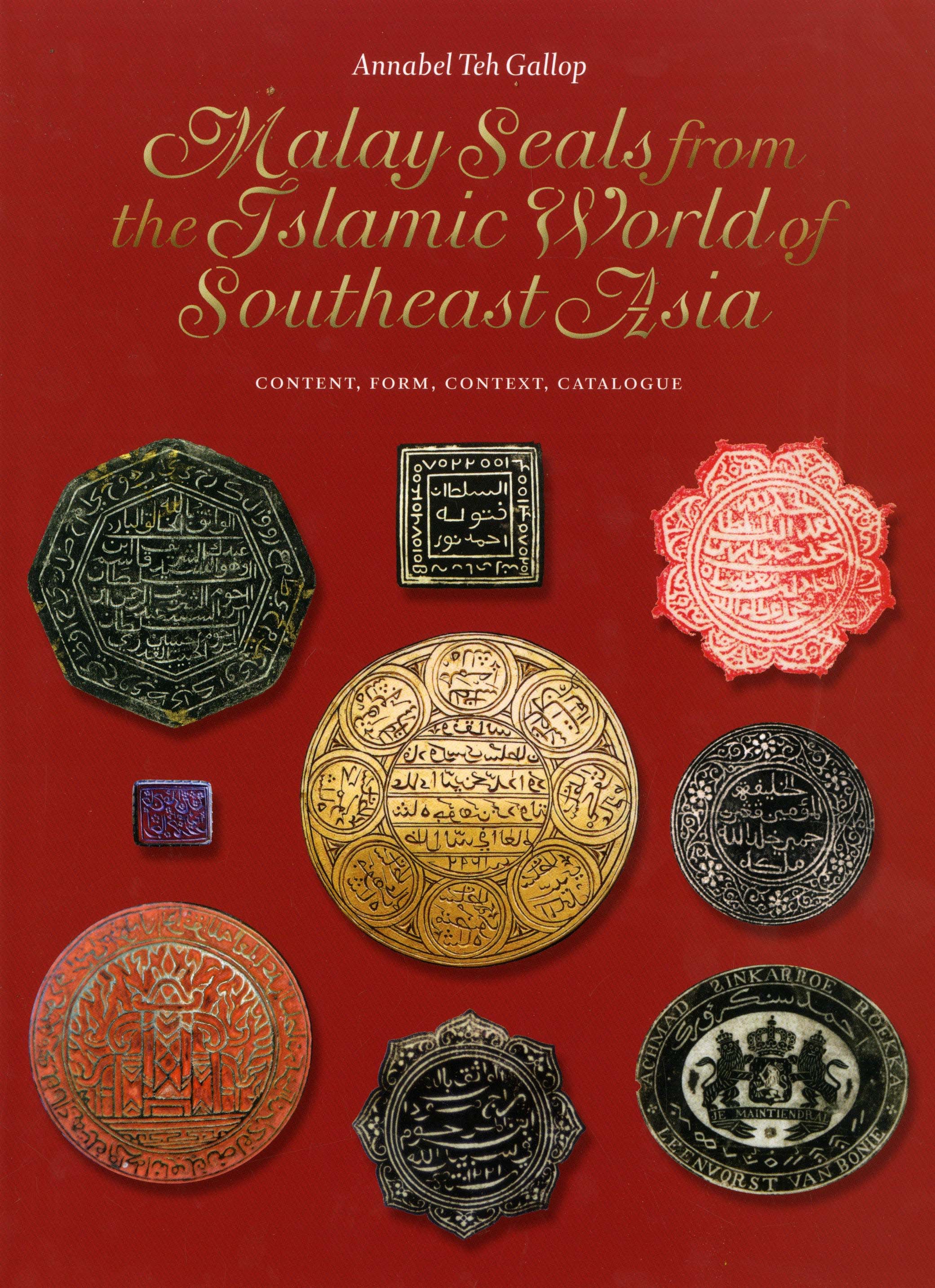 GALLOP, Annabel.
Malay seals from the Islamic world of Southeast Asia.
Singapore, NUS Press in association with the British Library, 2019.
Folio (31 x 23 cm), pp. xxii, 785, [1 blank]; coloured maps and reproductions; green cloth, pictorial dust-jacket.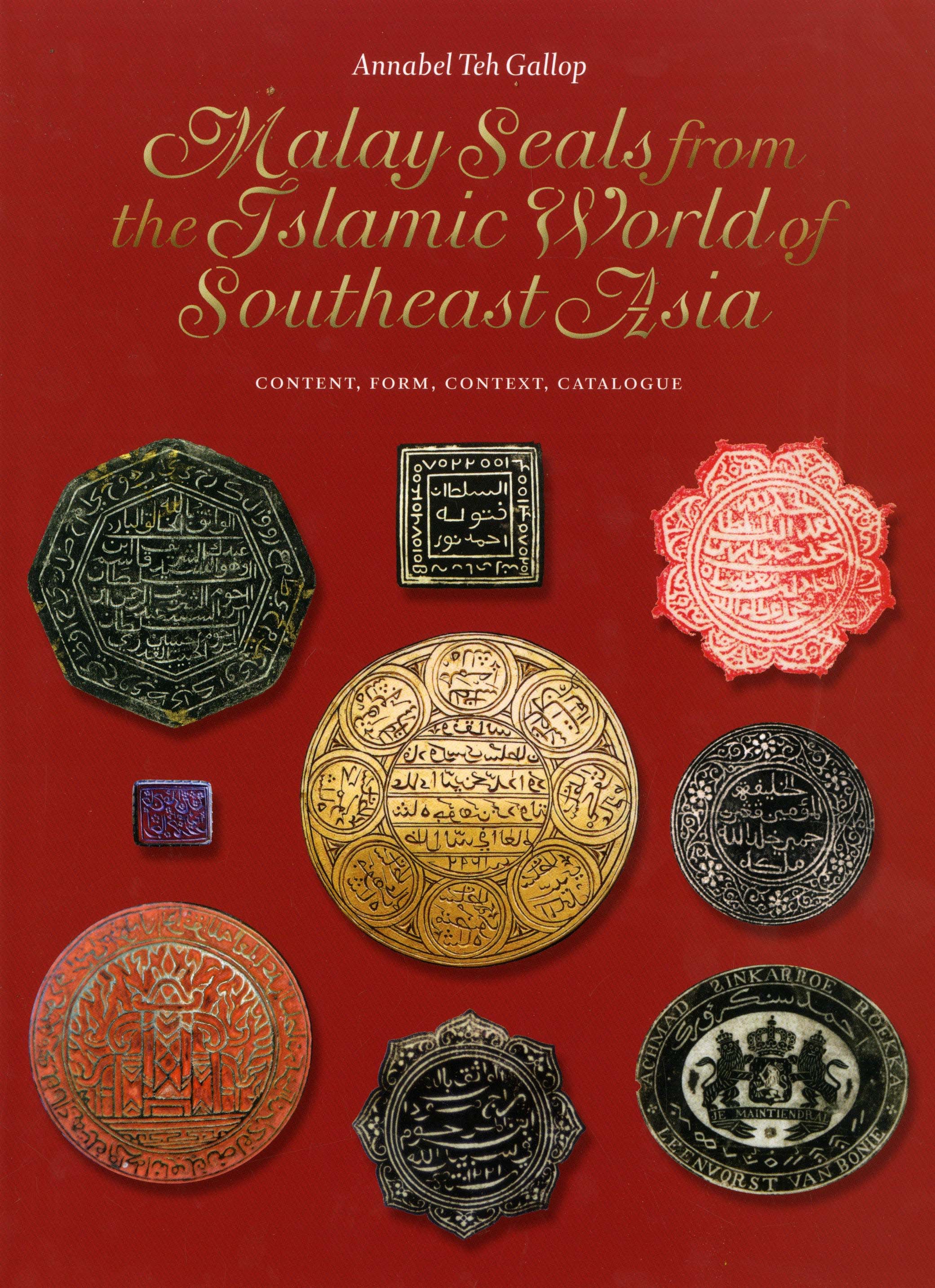 Added to your basket:
Malay seals from the Islamic world of Southeast Asia.
A new publication by Annabel Teh Gallop, Lead Curator in Southeast Asia Collections at the British Library, published by NUS Press in Singapore. The British Library website describes Malay seals as 'a catalogue of 2,168 seals sourced from more than 70 public institutions and 60 private collections worldwide. The seals are primarily recorded from impressions stamped in lampblack, ink or wax on manuscript letters, treaties and other documents, but around 300 seal matrices made of silver, brass or stone are also documented. These Malay seals originate from the present-day territories of Malaysia, Brunei, Singapore, Indonesia and the southern parts of Thailand, Cambodia and the Philippines, and date from the second half of the 16th century to the early twentieth century.'
You may also be interested in...
HEADLAND, Robert Keith.
A Chronology of Antarctic Exploration: A synopsis of events and activities from the earliest times until the International Polar Years, 2007–09.
A historical chronology of all Antarctic regions compiled during 25 years at the Scott Polar Research Institute, University of Cambridge, by its former Archivist. This book lists the voyages to the far southern parts of the Earth, in particular to Antarctica, from those directly engaged in exploration and research, to sealers and whalers exploiting its resources, to those accidental discoveries made by early merchants blown off course. The record begins in 700 BC and continues to the present. Detailed entries for expeditions and related historical events provide a thorough and useful guide to the history of the Antarctic and its surrounding territories. A comprehensive introduction describes its evolution and structure. Maps and plates are included to show the development of knowledge of the far south, the locations of places mentioned in the text, and events of several selected expeditions.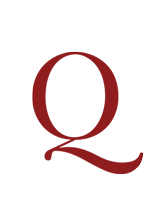 BARKER, David and Mary GINSBERG.
Lu Xun's Legacy. Printmaking in Modern China: an exhibition of prints from the Muban Educational Trust.
A catalogue produced to accompany a travelling exhibition to be held in Edinburgh, Durham and London, which illustrates and describes 132 colour and black-and-white Chinese woodblock prints dating from the 1930s to the present day.
The author Lu Xun (1881-1936) revitalized the tradition of woodblock printing in China in the 1930s and this exhibition traces its development and progression from then on. Whilst there are many fine early prints, this catalogue is testament to the extraordinary talent of the younger generation of artists from the 1980s onwards. Accompanied by introductory essays, this is a very worthwhile and enjoyable contribution to the history of printmaking in China.